Sev­er­al CEOs and 17 years lat­er, Melin­ta scores an FDA OK for its an­tibi­ot­ic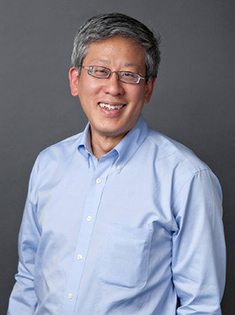 Eu­gene Sun, CEO, Melin­ta
It's tak­en 17 years and a long chain of CEOs, but pri­vate­ly held Melin­ta Ther­a­peu­tics has nabbed an FDA ap­proval for its an­tibi­ot­ic de­lafloxacin, which can now be sold as Baxdela.
Melin­ta an­nounced a lit­tle more than a year ago that the an­tibi­ot­ic had proven non-in­fe­ri­or to van­comycin for acute bac­te­r­i­al skin and skin struc­ture in­fec­tions (AB­SS­SI). The last switch up in the ex­ec­u­tive suite at Melin­ta, once called Rib-X, was when Mary Szela— now CEO of Nov­e­l­ion — was re­placed by R&D chief Eu­gene Sun in 2015.
Baxdela is a flu­o­ro­quinolone that ex­hibits ac­tiv­i­ty against both gram-pos­i­tive and gram-neg­a­tive pathogens, in­clud­ing MR­SA, in both oral and IV forms.
Melin­ta is one of a few late-stage de­vel­op­ers in this space, look­ing to ad­dress the grow­ing de­mand for new an­tibi­otics in a world of grow­ing drug re­sis­tance. Za­vante tout­ed its own win in April, prep­ping an FDA ap­pli­ca­tion. Paratek hit a few days ahead of that biotech. But Cem­pra has had a ma­jor set­back to deal with.
The field has its at­trac­tions, but it's not easy, which ex­plains an ab­sence of many large phar­ma play­ers on the R&D side. There are a num­ber of cheap, gener­ic an­tibi­otics avail­able for front­line use. And any new an­tibi­ot­ic is go­ing to face an up­hill bat­tle gain­ing trac­tion in this mar­ket.
"The ap­prox­i­mate­ly 3 mil­lion pa­tients hos­pi­tal­ized each year in the U.S. with AB­SS­SI of­ten present treat­ment chal­lenges ow­ing to their un­der­ly­ing med­ical con­di­tions, mak­ing op­ti­mal an­tibi­ot­ic se­lec­tion dif­fi­cult. Baxdela pro­vides a treat­ment op­tion for adult pa­tients with AB­SS­SI based on its cov­er­age spec­trum, IV and oral dos­ing flex­i­bil­i­ty, ef­fi­ca­cy and safe­ty pro­file," said Sun in a pre­pared state­ment. "The ap­proval of Baxdela demon­strates FDA's com­mit­ment to mak­ing new and ef­fec­tive an­tibi­otics avail­able to ad­dress un­met needs for hos­pi­tal­ized AB­SS­SI pa­tients.