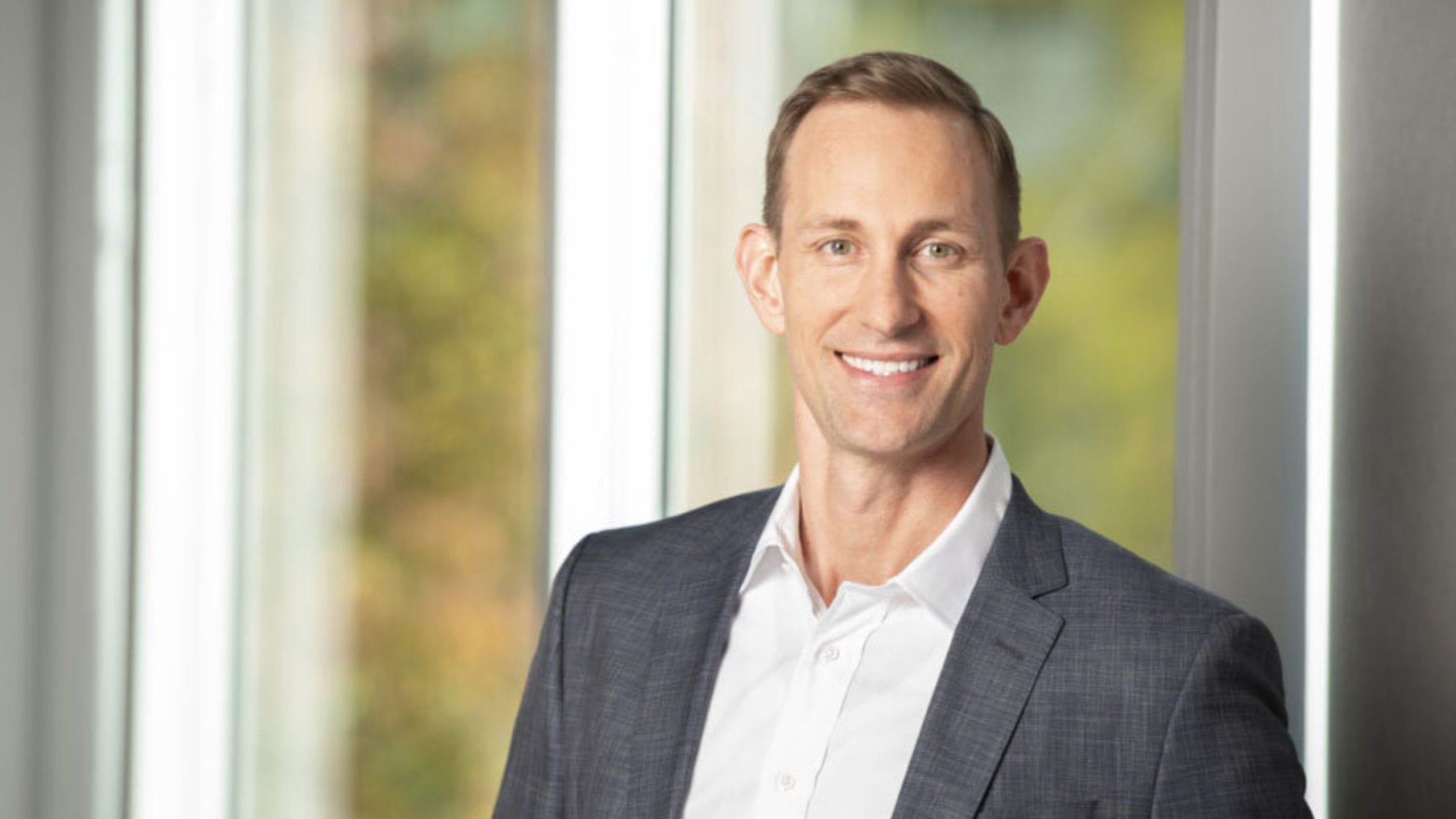 Eric Dube, Travere Therapeutics CEO
Sev­er­al months af­ter re­brand­ing, an old Mar­tin Shkre­li com­pa­ny touts promis­ing piv­otal da­ta in a rare kid­ney dis­or­der
If all goes well at the FDA, Cal­lid­i­tas could cross the fin­ish line with its in­flam­ma­to­ry kid­ney dis­ease treat­ment Ne­fe­con next month. But Tra­vere Ther­a­peu­tics isn't far be­hind — and on Mon­day, the for­mer Mar­tin Shkre­li com­pa­ny un­veiled some promis­ing piv­otal da­ta that may give Cal­lid­i­tas a run for its mon­ey.
Af­ter 36 weeks of treat­ment with Tra­vere's sparsen­tan, pa­tients with a rare con­di­tion called IgA nephropa­thy saw a mean re­duc­tion in pro­tein­uria (ex­ces­sive pro­tein in the urine) of 49.8% from base­line, the com­pa­ny said. That com­pares to a mean re­duc­tion of 15.1% in a group of pa­tients who took Avapro, a cur­rent stan­dard of care (p<0.0001).
"We con­tin­ue to hear from the nephrol­o­gy com­mu­ni­ty that there is a clear need for a ther­a­peu­tic op­tion to mean­ing­ful­ly re­duce pro­tein­uria over and above wide­ly used ACE and ARB treat­ments," CMO Noah Rosen­berg said on a call with in­vestors.
IgAN is a con­di­tion that dam­ages the fil­ters, or glomeruli, in­side the kid­neys, caus­ing the or­gans to lose their func­tion. Tra­vere's Phase III study, dubbed PRO­TECT, en­rolled 404 pa­tients who ex­pe­ri­enced per­sis­tent pro­tein­uria de­spite re­ceiv­ing ACE or ARB treat­ment. They were ran­dom­ized to re­ceive once-dai­ly dos­es of ei­ther sparsen­tan or Avapro, an ARB treat­ment.
The in­ter­im re­sults showed promise for the sec­ondary end­points, which mea­sure es­ti­mat­ed glomeru­lar fil­tra­tion rate (eGFR) af­ter about one and two years, ac­cord­ing to Tra­vere.
"The Com­pa­ny be­lieves that pre­lim­i­nary eGFR da­ta avail­able at the time of the in­ter­im analy­sis are in­dica­tive of a po­ten­tial clin­i­cal­ly mean­ing­ful treat­ment ef­fect af­ter two years of treat­ment," it said in a state­ment, adding that topline re­sults from the con­fir­ma­to­ry end­point analy­sis are com­ing in the sec­ond half of 2023.
Mean­while, CEO Er­ic Dube plans on fil­ing for an ac­cel­er­at­ed ap­proval in the first half of next year.
Cal­lid­i­tas al­ready has its foot in the door at the FDA, af­ter sub­mit­ting an NDA for Ne­fe­con to treat IgAN back in March. Reg­u­la­tors set a Sept. 15 PDU­FA date — and if ap­proved, the drug would be­come the first ap­proved treat­ment in the US for the rare kid­ney dis­or­der.
But while it's dif­fi­cult to com­pare tri­als, it's look­ing like sparsen­tan may have the up­per hand in pro­tein­uria re­duc­tion. In No­vem­ber, Cal­lid­i­tas said da­ta from the first part of a Phase III study showed pa­tients who took Ne­fe­con had a 31% re­duc­tion in pro­tein­uria af­ter nine months, com­pared to a 5% re­duc­tion of those on place­bo (p=0.005).
Back in Feb­ru­ary, Tra­vere tout­ed a Phase III win in an­oth­er rare kid­ney dis­or­der called fo­cal seg­men­tal glomeru­loscle­ro­sis. A full read­out from that study is al­so ex­pect­ed in 2023, though Dube says there are enough da­ta now to pur­sue ac­cel­er­at­ed ap­proval.
Tra­vere was found­ed as Retrophin by the "Phar­ma Bro" back in 2011, but has since gone to great lengths to sev­er its ties to Shkre­li (in­clud­ing a name change back in No­vem­ber). The com­pa­ny gave Shkre­li the boot back in 2014, short­ly af­ter he bought the rights to Thi­o­la and jacked the price by 2,000%, ac­cord­ing to an FTC com­plaint.
Up­on re­brand­ing the com­pa­ny, Dube told End­points News that the old name "doesn't re­flect who we are to­day, and the role that we want to play go­ing in­to the fu­ture." The new name is in­spired by the Latin roots of the words "path" (trac­tus) and "truth" (ver).