Se­vere ad­verse events mar the end of Roche's PhI­II for 'break­through' he­mo­phil­ia drug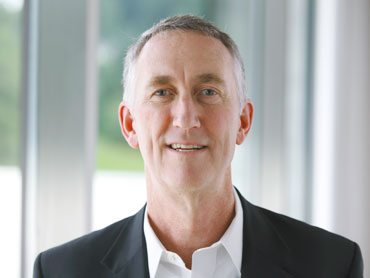 Daniel O'Day, Roche CEO
With Phase III da­ta loom­ing for its close­ly-watched he­mo­phil­ia drug ACE910 (emi­cizum­ab), Roche says that in­ves­ti­ga­tors have tracked four se­ri­ous cas­es of blood clot­ting among pa­tients tak­ing the ther­a­py. And the news im­me­di­ate­ly buoyed shares of both Shire and No­vo Nordisk, which are first in line for see­ing their fran­chis­es take a hit from the ex­per­i­men­tal ther­a­py.
Roche says that there were two cas­es of throm­boem­bol­ic events and two cas­es of throm­bot­ic mi­croan­giopa­thy among pa­tients with break­through bleed­ing who were be­ing treat­ed with Shire's FEI­BA and No­vo's Novo­Sev­en, by­pass­ing agents that car­ry a throm­bo­sis warn­ing, ac­cord­ing to Reuters.
Here's the state­ment Roche sent to End­points News:
What we have so far are 4 spon­ta­neous­ly re­port­ed SAE (se­ri­ous ad­verse events). And these events were seen with the con­comi­tant use of mul­ti­ple dos­es of a by­pass­ing agent with emi­cizum­ab while treat­ing a break­through bleed; in some cas­es the by­pass­ing agent at dos­es ex­ceed­ing the rec­om­mend­ed la­beled dos­es.

In col­lab­o­ra­tion with our Steer­ing Com­mit­tee and IDMC, com­posed of well-rec­og­nized he­mo­phil­ia ex­perts, we have a risk mit­i­ga­tion strat­e­gy we be­lieve will be ef­fec­tive in re­duc­ing the risk of this type of ad­verse event and al­low us to gain more in­for­ma­tion to in­form our un­der­stand­ing of these safe­ty events.

The cur­rent rec­om­men­da­tion is to avoid the use of one spe­cif­ic by­pass­ing agent and if nec­es­sary, to use it start­ing with the low­er range of the rec­om­mend­ed la­beled dose and per­form dos­ing un­der mon­i­tor­ing.

Im­por­tant­ly, all of these ad­verse events have re­solved and two of the pa­tients have since restart­ed emi­cizum­ab and have not ex­pe­ri­enced a re­cur­rence of the ad­verse event to date.
Right now there's no cer­tain­ty over what, if any, im­pact the ad­verse events will have on the drug's fate, but any kind of cloud over the drug spells some im­me­di­ate re­lief for Shire and No­vo Nordisk, which has been par­tic­u­lar­ly un­der the gun re­cent­ly on the di­a­betes front. Bio­gen, mean­while, is spin­ning out its port­fo­lio of he­mo­phil­ia drugs.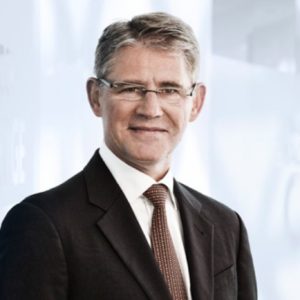 No­vo Nordisk CEO Lars Re­bi­en Sørensen
Chief Ex­ec­u­tive Of­fi­cer Lars Re­bi­en Sørensen, known for mak­ing blunt com­ments, iden­ti­fied ACE910 as "the key threat" to its block­buster fran­chise, built around Novo­Sev­en, ac­cord­ing to an in-depth analy­sis from Bloomberg to­day. And Shire, which just ac­quired Bax­al­ta and its port­fo­lio of he­mo­phil­ia drugs, saw its shares spike on the Lon­don ex­change af­ter the first re­ports hit.
The news about these ad­verse events amounts to the first dent in ACE910's for­mi­da­ble rep­u­ta­tion. Roche's Daniel O'Day has been an out­spo­ken cham­pi­on for this drug, cit­ing it re­peat­ed­ly as one of the phar­ma gi­ant's biggest late-stage pro­grams. And an­a­lysts have re­peat­ed­ly tapped it as a like­ly block­buster, able to gen­er­ate bil­lions in an­nu­al rev­enue.
Their drug—an an­ti-fac­tor IXa/X bis­pe­cif­ic which mim­ics the func­tion of Fac­tor VI­II, even in the pres­ence of FVI­II in­hibitors—is near­ing the end of a ma­jor, Roche-style Phase III pro­gram with a drug blessed by the FDA with a break­through drug des­ig­na­tion. Two Phase III stud­ies have be­gun in chil­dren and adults who have ac­quired Fac­tor VI­II in­hibitors. An­oth­er Phase III in pa­tients with­out the FVI­II in­hibitors is start­ing, and there's a fourth Phase III planned for a once-every-4-weeks dose, to see if they can come up with an eas­i­er ad­min­is­tra­tion sched­ule than the once-week­ly in­jec­tion they're work­ing with now.
In­ves­ti­ga­tors say that their fol­lowup of 18 pa­tients in the key proof of con­cept study re­vealed that emi­cizum­ab cut the bleed­ing rate of pa­tients by more than 95% af­ter a fol­lowup re­view last­ing up to 32.6 months long. And that's what they ex­pect to prove in Phase III.
But ACE910 isn't the on­ly break­through ther­a­py in the pipeline. Bio­Marin grabbed the spot­light at a ma­jor sci­en­tif­ic con­fer­ence last sum­mer with da­ta that nailed down hard ev­i­dence that its gene ther­a­py for he­mo­phil­ia A demon­strat­ed a high chance of restor­ing pa­tients' nat­ur­al clot­ting abil­i­ties, re­duc­ing or elim­i­nat­ing bleed­ing episodes and point­ing them down the road to a nor­mal life. And com­pa­ny in­ves­ti­ga­tors are now hus­tling BMN 270 in­to a Phase IIb study that could be used to gain an ac­cel­er­at­ed ap­proval for a po­ten­tial block­buster.