Sex­u­al ha­rass­ment in biotech hits home as Or­biMed's Sam Isaly steps down in wake of STAT re­port
Two days af­ter Or­biMed gen­er­al man­ag­er Sam Isaly was hit by a scathing take­down by STAT writer Dami­an Garde out­lin­ing the fi­nancier's pref­er­ences for on-the-job porn and a habit of ver­bal­ly abus­ing fe­male staffers, he's gone.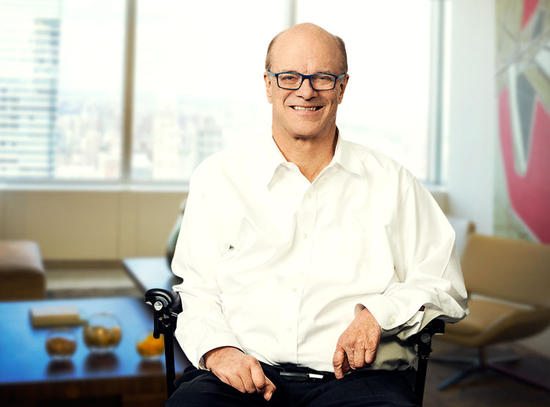 Samuel Isaly
Or­biMed, a glob­al biotech in­vestor, de­cid­ed to make it all sound like a rou­tine re­tire­ment for the 72-year-old Isaly, an­nounc­ing that he was step­ping down "pur­suant to years-long suc­ces­sion plan­ning dis­cus­sions." Ear­li­er they brought in lawyers to look in­to the charges.
Gen­er­al part­ner Sven Borho was left the task of prais­ing Isaly as a "true vi­sion­ary" who has been an "icon­ic in­vestor in the health­care sec­tor for the past 45 years, with count­less pro­fes­sion­al ac­com­plish­ments."
Isaly, ac­cord­ing to STAT, al­so en­joyed keep­ing breast im­plants on his desk, which he would rou­tine­ly mas­sage like a stress ball. He al­so had a rep for sex­u­al­ly ha­rass­ing fe­male work­ers at Or­biMed, ac­cord­ing to the on­line health­care pub­li­ca­tion, six of whom out­lined in­stances where he would de­mean the women on staff.
Borho, Carl Gor­don, and Jonathan Sil­ver­stein will now re­place the man­ag­ing part­ner as a man­ag­ing com­mit­tee.
The is­sue of a cul­ture of sex­u­al ha­rass­ment in biotech and in par­tic­u­lar the fi­nance world around it has been bub­bling for years. Close to two years ago Kate Bing­ham at SV Life Sci­ences and Karen Bern­stein, chair­man of Bio­Cen­tu­ry Pub­li­ca­tions, trig­gered a tem­pest with an open let­ter blast­ing a par­ty at JP Mor­gan that LifeSci Ad­vi­sors held every year, re­cruit­ing svelte mod­els to es­cort their guests.
Such events, they said, present women in the in­dus­try as "chat­tel."
A galaxy of biotech lead­ers signed off on that let­ter, and LifeSci Ad­vi­sors sub­se­quent­ly apol­o­gized pro­fuse­ly, launch­ing a pro­gram to open up new board op­por­tu­ni­ties for women in the in­dus­try. But oth­ers sin­gled out for crit­i­cism, specif­i­cal­ly Roth Cap­i­tal, re­fused to apol­o­gize or change.
The ques­tion now is whether the is­sue has a no­tice­able ef­fect on par­ty plan­ning at the up­com­ing JP Mor­gan con­fer­ence, where women col­leagues of mine have com­plained of the rou­tine boor­ish be­hav­ior of too many male ex­ecs who at­tend the par­ties that crowd Union Square dur­ing every night of the in­dus­try con­fab.