Shat­ter­ing an old record, FDA quick­ly OKs pi­o­neer­ing, site-ag­nos­tic can­cer drug larotrec­tinib from Loxo and Bay­er
The FDA has hus­tled up a quick OK for larotrec­tinib, of­fer­ing their stamp of ap­proval for a site-ag­nos­tic can­cer drug from Loxo On­col­o­gy and their part­ners at Bay­er, a prime ex­am­ple of a new wave of on­col­o­gy drugs hit­ting the field.
The la­bel for their drug, now called Vi­t­rakvi, was the first thing to hit Twit­ter af­ter the mar­ket closed, which you can see here.
Stam­ford, CT-based Loxo $LOXO — run by CEO Josh Bilenker — is one of the trail­blaz­ers in per­son­al­ized can­cer ther­a­pies where pa­tients are grouped not by the site of tu­mor de­vel­op­ment but by ge­net­ics — an ap­proach that calls for broad­er se­quenc­ing to ID the ge­net­ic mu­ta­tions un­der­pin­ning each pa­tients' can­cer. That re­quires lots of work to iden­ti­fy pa­tients. But they have da­ta from a small piv­otal study to back up their break­through.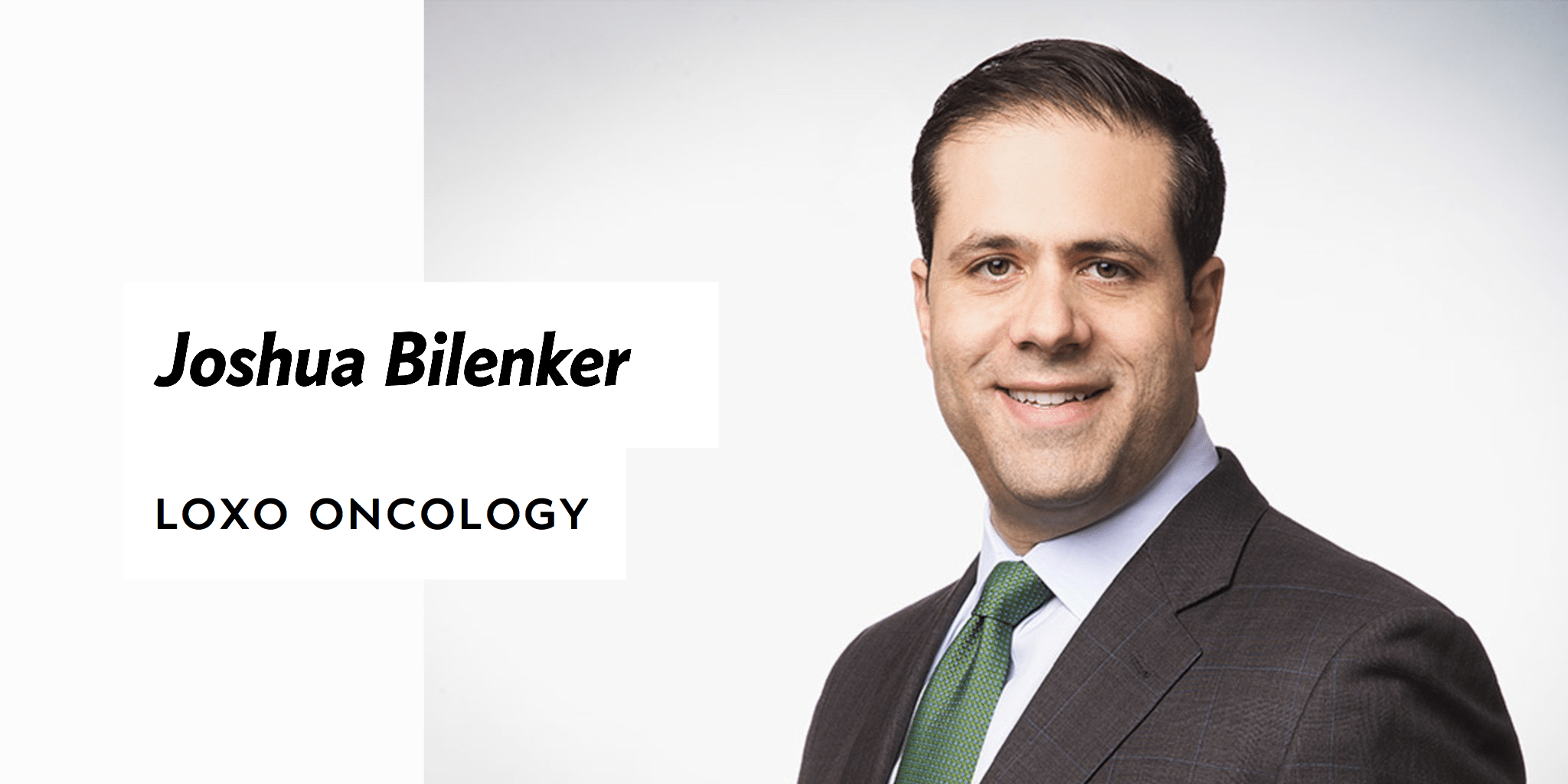 ---
Specif­i­cal­ly there were 50 pa­tients — 43 adults and 12 chil­dren and adults with TRK fu­sion can­cer — with 12% com­plete and 64% par­tial re­spon­ders. That's a high rate of suc­cess and it qual­i­fied for a pri­or­i­ty re­view at an agency that likes to press the met­al on new drug OKs — par­tic­u­lar­ly for can­cer.
Now comes the re­al­ly hard part. To find the few thou­sand US pa­tients that could ben­e­fit will re­quire can­cer pa­tients to get their DNA se­quenced, which is un­com­mon. Then theres the price. Bay­er set the whole­sale price at just un­der $400,000 a year, putting the oral drug in the most ex­pen­sive drug cat­e­go­ry. Then there's a liq­uid for­mu­la­tion avail­able for cer­tain chil­dren at $132,000 a year.
Bay­er is al­so of­fer­ing a mon­ey-back guar­an­tee to pay­ers with as­sur­ances that pa­tient's out-of-pock­et ex­po­sure will usu­al­ly be lim­it­ed to small sums.
An­drew Berens at Leerink ex­pects to see the num­bers add up over the years.
We see peak Vi­t­rakvi rev­enues in the US of ~$700mn by 2030, with an ad­di­tion­al ~$375mn op­por­tu­ni­ty avail­able for next-gen­er­a­tion TRK in­hibitor LOXO-195, de­signed specif­i­cal­ly to ad­dress re­sis­tance mu­ta­tions that emerge with larotrec­tinib use.
"Its ap­proval re­flects ad­vances in the use of bio­mark­ers to guide drug de­vel­op­ment and the more tar­get­ed de­liv­ery of med­i­cine," not­ed FDA com­mis­sion­er Scott Got­tlieb, who likes to step in when the agency breaks new ground. "We now have the abil­i­ty to make sure that the right pa­tients get the right treat­ment at the right time. This type of drug de­vel­op­ment pro­gram, which en­rolled pa­tients with dif­fer­ent tu­mors but a com­mon gene mu­ta­tion, wouldn't have been pos­si­ble a decade ago be­cause we knew a lot less about such can­cer mu­ta­tions."
A few months af­ter the da­ta ar­rived Bay­er bought in, hand­ing over a $400 mil­lion up­front, with $450 mil­lion in mile­stones for the de­vel­op­ment and first sale of larotrec­tinib, with an­oth­er $200 mil­lion on the ta­ble for LOXO-195. There's al­so $500 mil­lion on the books for com­mer­cial goals.
Mer­ck was the first to score in this site-ag­nos­tic field, win­ning an FDA OK last year to use Keytru­da against tu­mors that were mi­crosatel­lite in­sta­bil­i­ty-high or char­ac­ter­ized by mis­match re­pair de­fi­cien­cy.
This is the 53rd new drug ap­proval for the FDA's CDER, which with sev­er­al new bi­o­log­ic OKs this year has shat­tered the record to­tal of 53 drugs ap­proved in 1996. With 5 weeks to go in the year, the agency has plen­ty of time to set a brand new bar for pro­duc­tiv­i­ty in bio­phar­ma R&D.
---