The FDA has hustled up a quick OK for larotrectinib, offering their stamp of approval for a site-agnostic cancer drug from Loxo Oncology and their partners at Bayer, a prime example of a new wave of oncology drugs hitting the field.
The label for their drug, now called Vitrakvi, was the first thing to hit Twitter after the market closed, which you can see here.
Stamford, CT-based Loxo $LOXO — run by CEO Josh Bilenker — is one of the trailblazers in personalized cancer therapies where patients are grouped not by the site of tumor development but by genetics — an approach that calls for broader sequencing to ID the genetic mutations underpinning each patients' cancer. That requires lots of work to identify patients. But they have data from a small pivotal study to back up their breakthrough.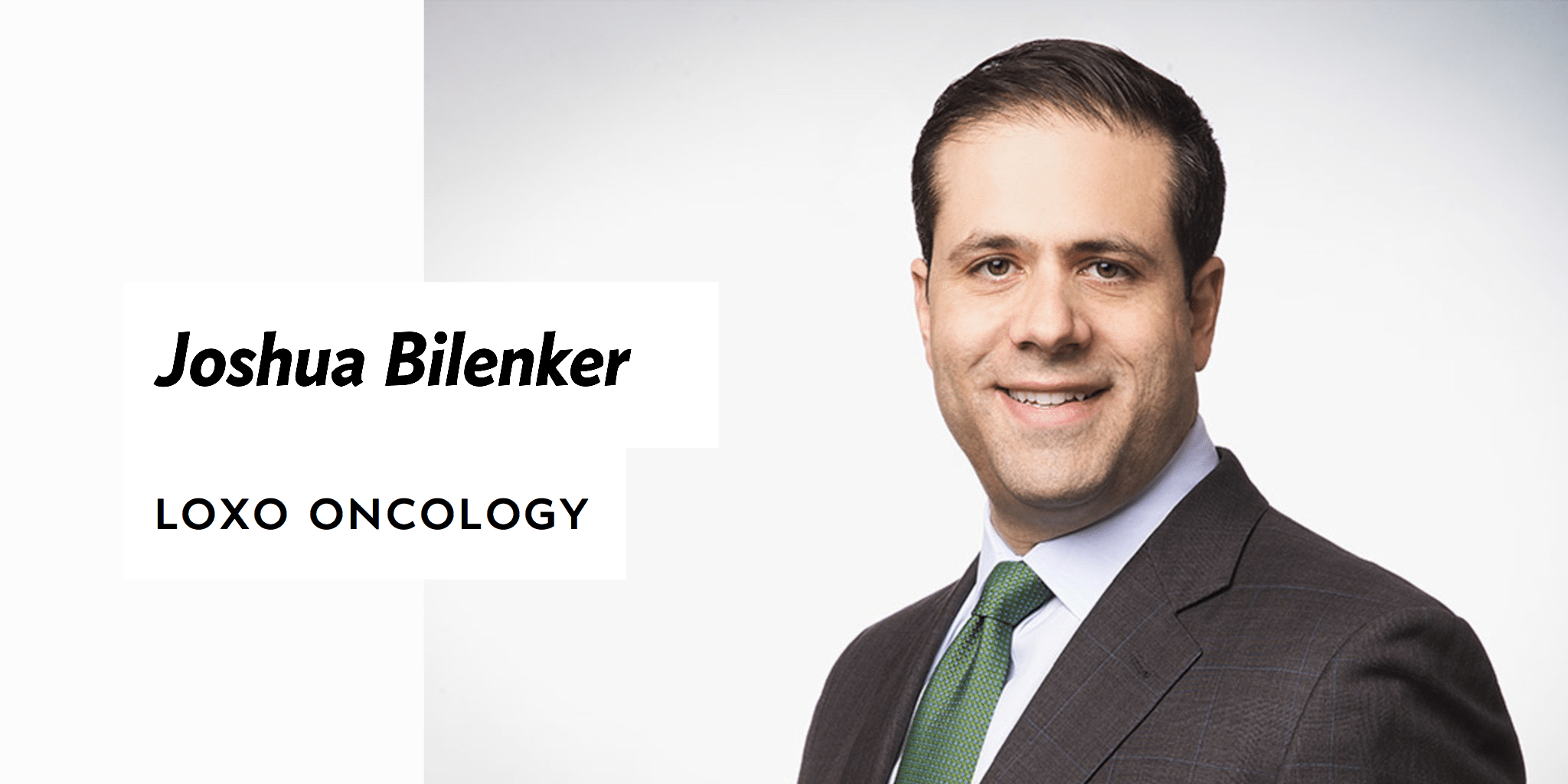 ---
Specifically there were 50 patients — 43 adults and 12 children and adults with TRK fusion cancer — with 12% complete and 64% partial responders. That's a high rate of success and it qualified for a priority review at an agency that likes to press the metal on new drug OKs — particularly for cancer.
Now comes the really hard part. To find the few thousand US patients that could benefit will require cancer patients to get their DNA sequenced, which is uncommon. Then theres the price. Bayer set the wholesale price at just under $400,000 a year, putting the oral drug in the most expensive drug category. Then there's a liquid formulation available for certain children at $132,000 a year.
Bayer is also offering a money-back guarantee to payers with assurances that patient's out-of-pocket exposure will usually be limited to small sums.
Andrew Berens at Leerink expects to see the numbers add up over the years.
We see peak Vitrakvi revenues in the US of ~$700mn by 2030, with an additional ~$375mn opportunity available for next-generation TRK inhibitor LOXO-195, designed specifically to address resistance mutations that emerge with larotrectinib use.
"Its approval reflects advances in the use of biomarkers to guide drug development and the more targeted delivery of medicine," noted FDA commissioner Scott Gottlieb, who likes to step in when the agency breaks new ground. "We now have the ability to make sure that the right patients get the right treatment at the right time. This type of drug development program, which enrolled patients with different tumors but a common gene mutation, wouldn't have been possible a decade ago because we knew a lot less about such cancer mutations."
A few months after the data arrived Bayer bought in, handing over a $400 million upfront, with $450 million in milestones for the development and first sale of larotrectinib, with another $200 million on the table for LOXO-195. There's also $500 million on the books for commercial goals.
Merck was the first to score in this site-agnostic field, winning an FDA OK last year to use Keytruda against tumors that were microsatellite instability-high or characterized by mismatch repair deficiency.
This is the 53rd new drug approval for the FDA's CDER, which with several new biologic OKs this year has shattered the record total of 53 drugs approved in 1996. With 5 weeks to go in the year, the agency has plenty of time to set a brand new bar for productivity in biopharma R&D.
---
---
The best place to read
Endpoints News

? In your inbox.

Comprehensive daily news report for those who discover, develop, and market drugs. Join 47,900+ biopharma pros who read Endpoints News by email every day.

Free Subscription
---
---
---