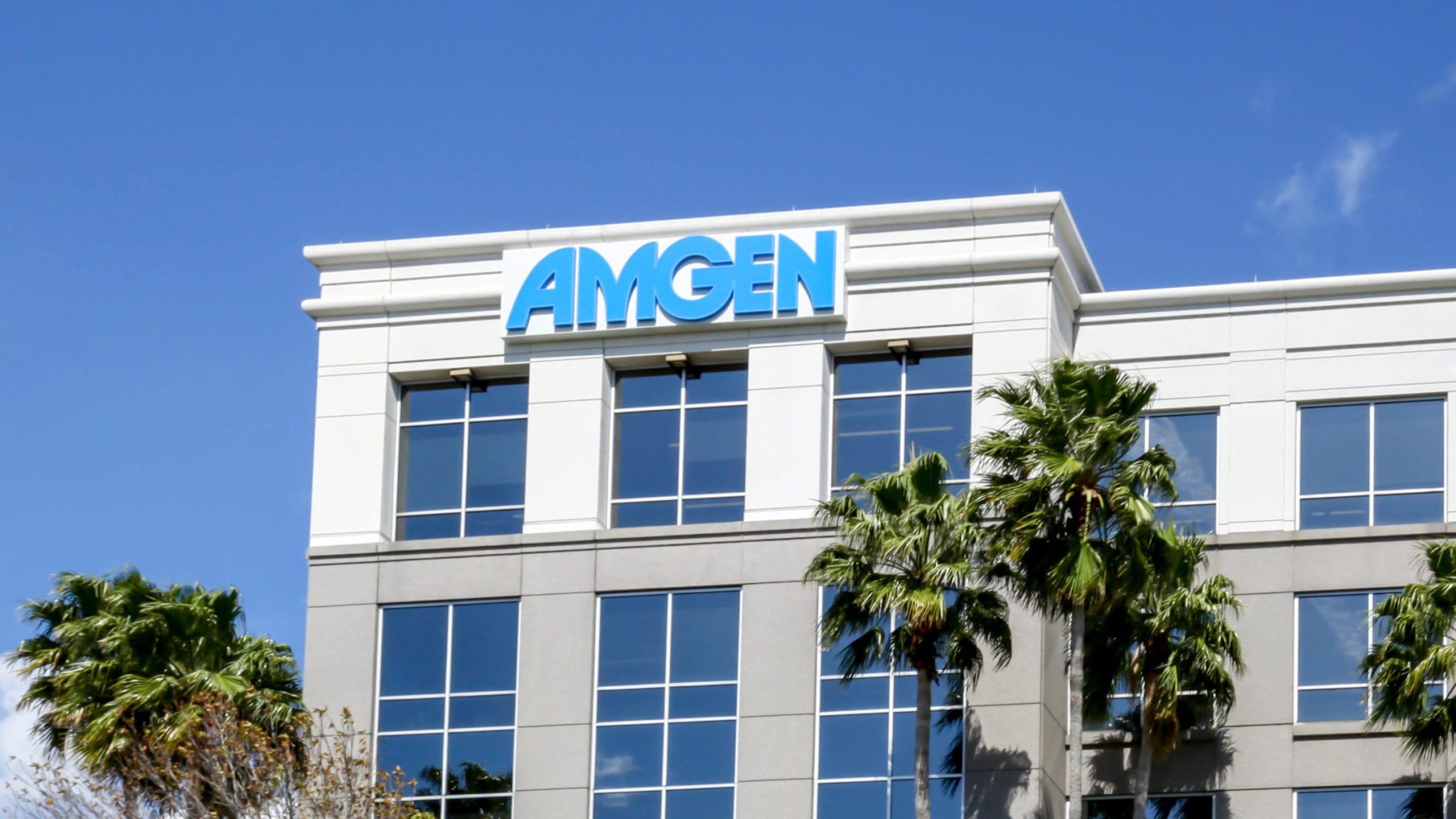 Shift to dig­i­tal leaves hun­dreds of Am­gen sales jobs on chop­ping block
The pan­dem­ic has led to "last­ing changes" in the way Am­gen does busi­ness, CEO Robert Brad­way said while open­ing the com­pa­ny's year-end sales call on Tues­day. And as a re­sult of those changes, sev­er­al hun­dred US jobs are on the chop­ping block.
The cuts are ex­pect­ed to be­gin on April 2, and will pri­mar­i­ly af­fect the US sales force, Am­gen con­firmed via email. The moves po­si­tion the com­pa­ny to make ad­di­tion­al in­vest­ments in prod­uct launch­es and R&D, a spokesper­son said.
"We made these changes to bet­ter en­able Am­gen to make ad­di­tion­al in­vest­ments we be­lieve are need­ed to take ad­van­tage of pa­tient-fo­cused op­por­tu­ni­ties, in­clud­ing launch­ing new prod­ucts, and in­vest­ing in R&D," a state­ment read. "These de­ci­sions are nev­er easy, and we are com­mit­ted to help­ing those im­pact­ed with tran­si­tion­al sup­port."
SVB Leerink's Ge­of­frey Porges brought the top­ic of com­mer­cial re­duc­tions dur­ing the Q&A por­tion of Tues­day's call, ask­ing how they would play out in a "post-Covid world."
"Wouldn't you ex­pect to have to ramp back up once we elim­i­nate so­cial dis­tanc­ing?" he asked.
Mur­do Gor­don, EVP of glob­al com­mer­cial op­er­a­tions, said "a cou­ple of fac­tors" went in­to the re­or­ga­ni­za­tion, in­clud­ing the piv­ot to prod­uct launch­es and a shift to dig­i­tal that he be­lieves will per­sist be­yond the pan­dem­ic.
"What we're do­ing is look­ing at our over­all com­mer­cial mod­el, and… mak­ing it more pro­duc­tive and mak­ing it more ef­fi­cient," Gor­don replied.
"It's that per­sis­ten­cy that we're bet­ting on. What we haven't done is com­pro­mised the abil­i­ty to have com­pet­i­tive share of voice in our field fac­ing in­ter­ac­tions both on the med­ical side (and) on the com­mer­cial side in front of the cus­tomer," he added lat­er.
De­spite the US cut­backs, the com­pa­ny is plac­ing "large in­vest­ments" in the field force in Japan, Chi­na and Rus­sia, Gor­don said.
For the full year, Am­gen re­port­ed a rev­enue in­crease of 9% to $25.4 bil­lion —though not­ed that the growth was par­tial­ly off­set by low­er net sell­ing prices and the pan­dem­ic. An­a­lysts ze­roed in on Am­gen's "break­through" KRAS G12C drug so­tora­sib, which got at­ten­tion last week when the biotech un­veiled a round of da­ta from a piv­otal study in non-small cell lung can­cer. They al­so took note of Am­gen's asth­ma drug teze­pelum­ab, which is ex­pect­ed to go be­fore reg­u­la­tors in the first half of this year.
"We are big be­liev­ers in both of these ther­a­pies as so­tora­sib should have a rapid launch giv­en the un­met need and 6-12 months lead to mar­ket over Mi­rati's ada­gra­sib," Cowen's Yaron Wer­ber and Bren­dan Smith said in a note to in­vestors.
"Am­gen's ear­ly stage pipeline, how­ev­er, con­tin­ues to be slug­gish. In par­tic­u­lar, the BiTE pro­gram needs val­i­da­tion amid on­go­ing set­backs – now in­clud­ing the en­roll­ment pause for AMG 701 (BC­MA for RRMM), stop­ping Ph1 for AMG 596 (EGFR vI­II for glioblas­toma), on­go­ing chal­lenges to the CD33 pro­grams for AML, and slow progress with MCL 1."
Porges wrote that he be­lieves ex­pec­ta­tions for so­tora­sib and teze­pelum­ab are "large­ly priced in, and there are on­ly so many ques­tions an­a­lysts can ask about com­bi­na­tion strate­gies and sec­ondary tu­mor tri­al time­lines."