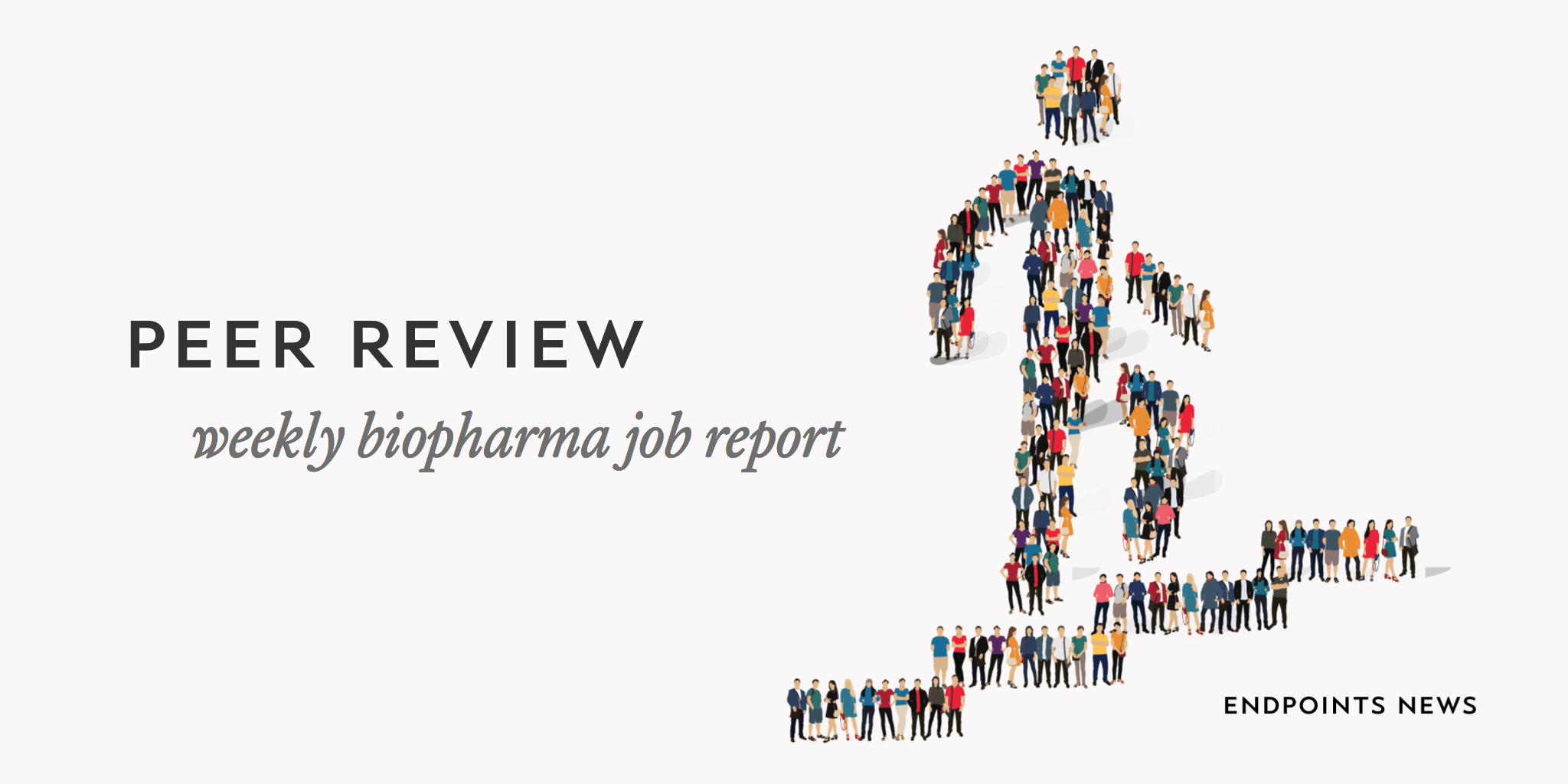 Shinichi Tamu­ra re­claims the throne at So­sei; Jeff Abbey ex­its Ar­gos for No­vadip; Frank Cz­er­wiec is the new CMO at Goldfinch
→ Jeff Abbey is jump­ing to the helm of Bel­gium's No­vadip Bio­sciences af­ter lead­ing Ar­gos Ther­a­peu­tics as pres­i­dent and CEO for the past eight years. Hav­ing led No­vadip's au­tol­o­gous cell ther­a­py through a Phase I/IIa tri­al in spinal fu­sion pa­tients, found­ing CEO Jean-François Pol­let de­cid­ed it's time to pass the reins to a more ex­pe­ri­enced chief ex­ec­u­tive. And Abbey — whose ex­pe­ri­ence in­cludes over­see­ing a Phase III tri­al, rais­ing over $250 mil­lion in pri­vate fi­nanc­ings and an IPO, and seal­ing sev­er­al part­ner­ships — fits the bill.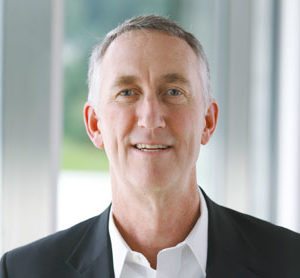 Daniel O'Day
→ The sus­pense over who will suc­ceed John Mil­li­gan at Gilead has fi­nal­ly end­ed. Daniel O'Day, cur­rent CEO of Roche's phar­ma di­vi­sion, has been tapped for the top job, Gilead an­nounced days be­fore Mil­li­gan is set to de­part from his cor­ner of­fice. O'Day's ap­point­ment ush­ers in a new era for the Fos­ter City, CA-based big biotech, which Mil­li­gan and his pre­de­ces­sor, John Mar­tin, ran for near­ly three decades, cre­at­ing an HIV pow­er­house and an in­dus­try-dom­i­nat­ing he­pati­tis C fran­chise.
Be­fore O'Day as­sumes his role on March 1, 2019, Gregg Al­ton — a 20-year vet­er­an of the com­pa­ny who's served as gen­er­al coun­sel and, most re­cent­ly, chief pa­tient of­fi­cer — will man the fort as in­ter­im CEO.
→ Shinichi Tamu­ra's ex­per­i­ment with putting a West­ern­er at the helm of So­sei in a bid to make the Japan­ese phar­ma com­pa­ny a more glob­al op­er­a­tion has come to a close. Tamu­ra — who found­ed the com­pa­ny — is now re­claim­ing the helm he hand­ed to Pe­ter Bains af­ter lim­it­ing him­self to the chair­man's po­si­tion.
So­sei, which ac­quired UK-based Hep­tares' GPCR plat­form in a $400 mil­lion deal back in 2015, isn't back­ing away from the move to go glob­al. Tamu­ra says he is still in­tent on that strat­e­gy, with new in­vest­ments be­ing planned in R&D.
→ Jeff Jonker — an ex-lawyer who was part of the ex­ec­u­tive team at NGM Bio that inked a $450 mil­lion re­search deal with Mer­ck in 2015 — has risen to the ranks of CEO, at Third Rock-backed Am­bys Med­i­cines. The an­nounce­ment comes months af­ter the com­pa­ny — named af­ter the Mex­i­can sala­man­der famed for re­gen­er­at­ing limbs — se­cured $140 mil­lion in launch mon­ey and an elu­sive deal with Japan's Take­da. The Red­wood City, Cal­i­for­nia-based com­pa­ny is tar­get­ing liv­er dis­ease on three fronts: cell ther­a­py for liv­er re­gen­er­a­tion; gene ther­a­py for liv­er restora­tion; and small mol­e­cule ther­a­py to re­place lost pro­tein func­tion.
Jonker takes over the reins from Third Rock's ven­ture part­ner Jeff Tong, who was brought in to serve as in­ter­im CEO un­til a per­ma­nent ex­ec­u­tive was found. Tong will now move to the role of chair­man.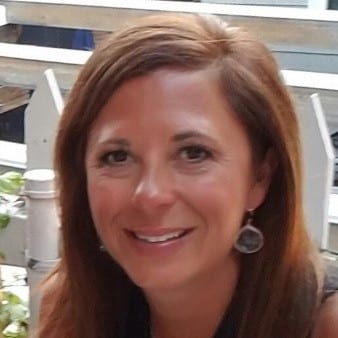 Tiffany Burt
→ En­ter­ing a sea­son of change, RNA biotech Pro­QR $PRQR has ap­point­ed four new ex­ecs as it pre­pares for two re­tire­ments. Aniz Girach, CMO, jumps from the same role at Night­star Ther­a­peu­tics to lead the reti­nal dis­ease pro­gram; No­var­tis vet Tiffany Burt will be VP, head of com­mer­cial; Cel­gene's Lisa Hayes has been hired as VP of in­vestor re­la­tions and cor­po­rate com­mu­ni­ca­tions; CFO Smi­tal Shah will add chief busi­ness of­fi­cer to her ti­tle. Mean­while chief cor­po­rate de­vel­op­ment of­fi­cer and gen­er­al coun­sel René Beuke­ma and Robert Cor­nelisse — chief of peo­ple and or­ga­ni­za­tion — will re­tire at year-end 2018.
→ With an IND in sight for its lead pro­gram, Goldfinch Bio has scooped Frank Cz­er­wiec from Ot­su­ka Phar­ma, where he's worked for 20 years end­ing in VP, glob­al clin­i­cal de­vel­op­ment role. As CMO, Cz­er­wiec will have over­sight on the en­tire kid­ney dis­ease pipeline with a keen eye on the lat­est break­throughs in the ge­net­ics of what trig­gers the ail­ments.
→ More than a year in­to Geno­cea's $GN­CA quest to re­make it­self in­to a play­er in per­son­al­ized ther­a­pies, the com­pa­ny is ready to scout some deals. En­ter Girish Aakalu, the new chief busi­ness of­fi­cer with stints at Ipsen, Pfiz­er and Genen­tech. "(W)e be­lieve that Girish will help us max­i­mize our pipeline op­por­tu­ni­ties and cap­i­tal­ize on the myr­i­ad of pos­si­ble ap­pli­ca­tions of our AT­LAS plat­form, which us­es each pa­tient's im­mune re­sponse ma­chin­ery to iden­ti­fy and char­ac­ter­ize anti­gens, rather than re­ly­ing on pre­dic­tive ap­proach­es," said Chip Clark, pres­i­dent and CEO.
→ As Adap­ti­m­mune $ADAP tran­si­tions in­to the clin­i­cal stage, chief tech­nol­o­gy of­fi­cer Gwen Binder is sign­ing off her his­toric role at the com­pa­ny to pur­sue oth­er op­por­tu­ni­ties in ear­ly de­vel­op­ment and tech­ni­cal in­no­va­tion. Binder first joined the biotech's US of­fice in 2011, man­ag­ing what be­gan as a one-woman trans­la­tion­al col­lab­o­ra­tion with the Uni­ver­si­ty of Penn­syl­va­nia. She will de­part in Jan­u­ary 2019.
→ Adam Schechter is step­ping down as pres­i­dent of glob­al hu­man health at Mer­ck, trig­ger­ing a re­or­ga­ni­za­tion of the phar­ma gi­ant's com­mer­cial or­ga­ni­za­tion. Frank Clyburn has been pro­mot­ed to chief com­mer­cial of­fi­cer while Micheal Nal­ly as­sumes the chief mar­ket­ing of­fi­cer post.
→ Saila­ja Put­ta­gun­ta has joined Is­raeli biotech Bio­mX as CMO, tasked with steer­ing its mi­cro­bio­me pro­grams in ac­ne and ir­ri­ta­ble bow­el dis­ease to the clin­ic — with tri­als slat­ed for mid 2019 and 2020 re­spec­tive­ly. An an­ti-in­fec­tive ex­pert for­mer­ly of Pfiz­er and Al­ler­gan, Put­ta­gun­ta most re­cent­ly served as VP of de­vel­op­ment at Iterum Ther­a­peu­tics.
→ Can­cer de­tec­tion com­pa­ny Grail has ap­point­ed ex-Mor­gan Stan­ley man­ag­ing di­rec­tor Cather­ine Fried­man to the head of its board, re­plac­ing Bill Rastet­ter. Con­cur­rent­ly Alex Ar­a­va­nis, a co-founder, is get­ting pro­mot­ed to the CSO and head of R&D role.
→ Push­ing a plan to es­tab­lish com­mer­cial man­u­fac­tur­ing ca­pa­bil­i­ties in the US, Cel­lec­tis has tapped Den­dreon vet William Mon­tei­th to over­see the cell man­u­fac­tur­ing plant it's build­ing to sup­port its off-the-shelf CAR-T ther­a­pies.
→ Fol­low­ing a cou­ple of deals to beef up its im­muno-on­col­o­gy pipeline, CStone Phar­ma has hired Archie Tse to fill the new­ly cre­at­ed role of SVP and chief trans­la­tion­al med­i­cine of­fi­cer, re­spon­si­ble for ear­ly-stage as­sets up to proof-of-con­cept. Trained at Memo­r­i­al Sloan Ket­ter­ing, Tse has pre­vi­ous­ly led on­col­o­gy pro­grams at Mer­ck and Dai­ichi Sankyo.
→ Nkar­ta Ther­a­peu­tics has hired Matthew Plun­kett to be CFO and SVP, cit­ing his mix of man­age­ment — at the likes of Mede­or Ther­a­peu­tics and CTI Bio­Phar­ma — and in­vest­ment bank­ing ex­pe­ri­ence.
→ En­zy­vant, a mem­ber of the Roivant fam­i­ly fo­cused on rare dis­eases, has ap­point­ed bio­phar­ma vet George El­ston as CFO and head of cor­po­rate de­vel­op­ment. El­ston was most re­cent­ly pres­i­dent and CEO of 2X On­col­o­gy.
→ Chris­t­ian Jones is the first chief com­mer­cial of­fi­cer at Nanoform, join­ing the drug par­ti­cle en­gi­neer­ing com­pa­ny with a back­ground in API de­vel­op­ment and man­u­fac­tur­ing.