Shire fi­nal­ly fin­ish­es a 10-year trek back to the FDA with an old AD­HD drug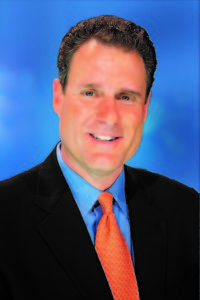 An­drew J. Cut­ler, Meri­di­en Re­search CMO
A long 10 years af­ter the FDA first re­ject­ed Shire's AD­HD drug SHP465, the biotech has fi­nal­ly got the ther­a­py back up in front of reg­u­la­tors. Shire said this morn­ing that the FDA has ac­knowl­edged re­ceiv­ing their ap­pli­ca­tion for the ther­a­py, which has the mod­est goal of ex­tend­ing a main­stay AD­HD drug's reach from 12 hours to 16 hours.
That ex­tra 4 hours is enough to make SHP465 — which has the same ac­tive in­gre­di­ent as the now gener­ic Adder­all XR — a once-dai­ly pill, which is what drove the orig­i­nal sub­mis­sion back in 2006. And Shire is now set­ting the stage for a drug launch in the sec­ond half of this year.
The Lex­ing­ton, MA-based Shire has be­come a sub­stan­tial­ly dif­fer­ent kind of bio­phar­ma com­pa­ny since it first tried field­ing SHP465, made up of mixed am­phet­a­mine salts. But it still owes a con­sid­er­able amount to its AD­HD fran­chise, which al­so in­cludes Vy­vanse. The drug mar­ket is al­so con­sid­er­ably changed, as pay­ers have sharp­ened their knives for any gener­ic makeovers that come their way. In­sur­ers have be­come ex­pert at find­ing ways to keep mem­bers on less ex­pen­sive drugs, with lit­tle re­gard to dos­ing reg­i­mens.
Shire, though, has kept the faith that this drug can carve out mar­ket share, push­ing through new stud­ies that wrapped up last sum­mer, with more ev­i­dence on safe­ty and ef­fi­ca­cy that had been de­mand­ed by the agency.
Their PDU­FA date is slat­ed for June 20.
"As the med­ical com­mu­ni­ty broad­ens its un­der­stand­ing of AD­HD and the ways it im­pacts peo­ple dif­fer­ent­ly, it is im­por­tant to ex­pand the long-act­ing treat­ment op­tions avail­able to health care pro­fes­sion­als to ad­dress pa­tient needs," said An­drew J. Cut­ler, MD, Ex­ec­u­tive Vice Pres­i­dent and Chief Med­ical Of­fi­cer at Meri­di­en Re­search and an in­ves­ti­ga­tor in the SHP465 clin­i­cal tri­als.