Shire hit by a set­back as Hunter syn­drome drug fails late-stage study
Shire's at­tempt to de­vel­op a new for­mu­la­tion of Elaprase that could be used to pre­vent cog­ni­tive de­cline in pa­tients with rare cas­es of Hunter syn­drome has just slammed in­to a late-stage wall.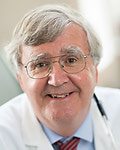 Joseph Muen­z­er
Re­searchers say the drug, SHP609, failed both the pri­ma­ry as well as key sec­ondary end­points. The pri­ma­ry fo­cused on a mea­sure of cog­ni­tion for the chil­dren in the study af­ter 12 months of treat­ment, while the key sec­ondary was an eval­u­ate of the Adap­tive Be­hav­ior Com­pos­ite for the drug and con­trol arms.
Elaprase is an IV drug that can't cross the blood-brain bar­ri­er, leav­ing Shire $SH­PG to see if this new for­mu­la­tion of the drug could make it in­to the brain through cere­brospinal flu­id.
We don't have the da­ta to­day, just the top-line re­sults. And re­searchers still plan to do fol­low-up work ex­am­in­ing the re­sults. But a late-stage fail­ure like this doesn't bode well for Shire, which has been con­cen­trat­ing on de­vel­op­ing new ther­a­pies for rare dis­eases.
"Hunter syn­drome is a se­vere­ly de­bil­i­tat­ing rare ge­net­ic dis­or­der caused by an en­zyme de­fi­cien­cy which typ­i­cal­ly presents in ear­ly child­hood," said Joseph Muen­z­er, pro­fes­sor of pe­di­atric ge­net­ics and me­tab­o­lism ge­net­ics at the Uni­ver­si­ty of North Car­oli­na Chapel Hill School of Med­i­cine. "Two out of three pa­tients ex­hib­it pro­gres­sive cog­ni­tive de­cline which is a high un­met need. This can be dev­as­tat­ing for pa­tients and their fam­i­lies as it se­vere­ly di­min­ish­es a child's func­tion­al abil­i­ty and typ­i­cal­ly leads to death in the teenage years."