Shire shares rock­et up af­ter Take­da says it's pon­der­ing a takeover bid
Take­da said ear­ly Wednes­day that it is con­sid­er­ing mak­ing an of­fer to buy Shire $SH­PG, and it has a clear­ly thought out a set of rea­sons why.
As of now, Take­da said in a state­ment that it has made no for­mal of­fer for Shire, but is ex­plor­ing the pos­si­bil­i­ty. That's ex­act­ly in line with takeover rules to sat­is­fy UK reg­u­la­tors. And Shire's shares im­me­di­ate­ly blast­ed up­ward, jump­ing 17%. The com­pa­ny start­ed the day with a mar­ket cap of $38 bil­lion.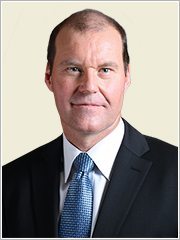 Christophe We­ber
For Take­da CEO Christophe We­ber, a Shire ac­qui­si­tion would dri­ve a big ex­pan­sion in the Boston area, where the Japan­ese com­pa­ny has been con­cen­trat­ing much of its R&D op­er­a­tions. R&D chief Andy Plump is based in the Boston area, and Shire has been ready­ing new fa­cil­i­ties for it­self in Cam­bridge, near its main in­ter­na­tion­al head­quar­ters in Lex­ing­ton, MA.
A buy­out would al­so come af­ter Take­da had shak­en up its R&D struc­ture glob­al­ly, cut­ting back on staff while do­ing more deals with part­ners like De­nali.
In a state­ment out this morn­ing, Take­da spelled out why it's prep­ping a bid. A deal, the com­pa­ny said, would:
strength­en Take­da's core ther­a­peu­tic ar­eas of on­col­o­gy, GI and neu­ro­science
ac­cel­er­ate Take­da's vi­sion to be a leader in spe­cial­ized med­i­cines that are trans­for­ma­tive to pa­tients through the ad­di­tion of Shire's lead­ing glob­al rare dis­ease fran­chise
fur­ther en­hance Take­da's ro­bust R&D strat­e­gy, con­cen­trat­ing on key ther­a­peu­tic ar­eas
re­in­force a strong and large-mol­e­cule fo­cused late-stage pipeline with­in Take­da's core ther­a­peu­tic ar­eas to com­ple­ment Take­da's own pipeline and dis­cov­ery ca­pa­bil­i­ties
bal­ance Take­da's ge­o­graph­ic fo­cus to align with the mar­ket op­por­tu­ni­ty in the US
dri­ve fi­nan­cial val­ue from a strong com­bined fi­nan­cial pro­file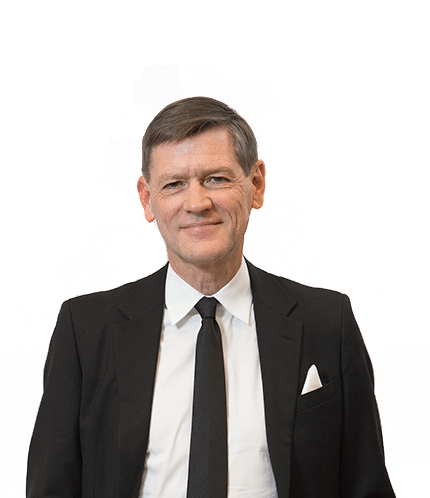 Flem­ming Orn­skov
Shire is still in the midst of a com­plete makeover of its own en­gi­neered by CEO Flem­ming Orn­skov, who has steered the com­pa­ny in­to the rare dis­ease busi­ness while con­sid­er­ing op­tions for pos­si­bly spin­ning out its AD­HD di­vi­sion. Orn­skov lined up the $32 bil­lion buy­out of Bax­al­ta, but an­a­lysts have been skep­ti­cal about Shire's fu­ture in light of the big changes it faces as Roche rolls out Hem­li­bra, grab­bing mar­ket share in the he­mo­phil­ia mar­ket.
Shire has fre­quent­ly been raised as a po­ten­tial takeover tar­get, and came close to merg­ing in­to Ab­b­Vie four years ago. That deal fell through with the in­tro­duc­tion of new rules mak­ing cap­i­tal in­ver­sions dif­fi­cult, pre­vent­ing the tax ben­e­fits Ab­b­Vie sought in buy­ing a com­pa­ny which is of­fi­cial­ly based in Ire­land. But the com­pa­ny re­mained a fre­quent­ly cit­ed takeover tar­get, most re­cent­ly at the end of last year, with an­a­lysts won­der­ing if Pfiz­er would make a move.
Now you can ex­pect plen­ty of spec­u­la­tion to fol­low, as an­a­lysts won­der aloud whether Pfiz­er and oth­er po­ten­tial bid­ders will step up to make this an auc­tion.
By the rule book, Take­da now has un­til 5 pm (Lon­don time) on April 25th to make a bid.
Not every­one would con­clude that a buy­out is a good idea.
"While it is im­pos­si­ble to say nev­er on M&A, Shire does not strike us as an ob­vi­ous takeover can­di­date," said UBS at the time, ac­cord­ing to a re­port from the Fi­nan­cial Times. "Shire's spe­cial­ty fo­cus and mix of ther­a­peu­tic fo­ci means that most buy­ers would strug­gle to ex­tract sub­stan­tial op­er­a­tional syn­er­gies while es­cap­ing from com­pe­ti­tion prob­lems, in our view. Shire is based in Ire­land, which means a very low cor­po­rate tax rate, which would most prob­a­bly rise in most sce­nar­ios were the com­pa­ny ac­quired. It would al­so be a bold ac­qui­si­tion in our view giv­en the un­cer­tain tra­jec­to­ry of Shire's haemophil­ia busi­ness."