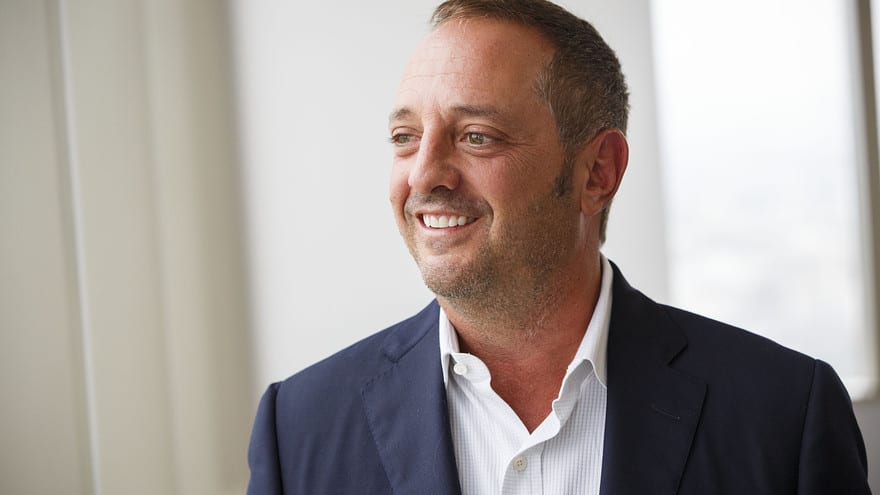 Over the past 3 years, since Citron's Andrew Left made a name for himself as the crusading analyst who helped take down Valeant with an exposé on its shady ties to the specialty pharma Philidor, he and the firm have tackled a series of big players — with a surefire approach to carving up the stock price.
The Valeant takedown became a model for biotech short attacks. And Citron found plenty of leverage as it went after some much bigger game.
— AbbVie $ABBV, Citron asserted in a tweet, was marked for share price destruction after Scott Gottlieb attacked pharma strategies used to stymie biosimilars. Surely that had to be bad news for the giant Humira franchise.
— Express Scripts $ESRX — the "Philidor of the pharma industry" — would be ripped apart by Donald Trump's attack on high drug prices.
— Mallinckrodt $MKD was guilty of price gouging on Acthar, watch out below as the controversy wreaks havoc, said Citron.
In every case, investors reacted to the inflammatory Twitter campaign from the master of mayhem by dumping shares, with a quick dive in the stock price. But the companies shook off the short attacks, with little of the longterm fallout that forced Valeant to revamp the business. Citron's blade drew blood, but the wounds weren't deep enough to leave much of a scar.
On Wednesday, Citron went after another scalp, this time belonging to Ligand Pharmaceuticals $LGND. And once again the Citron effect — touching on that old Valeant magic — was instantaneous, with the stock taking a 16% hit after being shoved into the bright spotlight.
$LGND tgt $35. Our most comprehensive piece of pharma research since Valeant. Citron exposes the deception behind $LGND and details the truth of their pipeline with pictures and filings. We are proud to present this level of research. https://t.co/AdNqspxq14

— Citron Research (@CitronResearch) January 16, 2019
So what's in the latest Citron attack, which accuses Ligand execs of lying about their projected upside?
Largely, they are slicing and dicing Ligand's business strategy — depending heavily on promised drug royalties from partners — and the companies they do business with, questioning whether much or any of the milestone revenues Ligand touts to investors will ever materialize.
Why is management selling Viking stock rather than buying it, if they thought the company was so great? Vernalis just took a hit on a failed Phase II study. There was a blast against Roivant's Metavant, which licensed RVT-1502 from Ligand. Surely, says Citron, the numbers projected by Ligand have to be inflated. The core business is only worth $20 a share. And so on.
Their conclusion:
It is time for Ligand Management to disclose to Wall St the attribution of your pipeline/milestone payments from specific companies and increase your disclosures about the true viability of the pipeline. Once investors see that they do not own a pharma ETF but rather a collections of the lazy man's sub par assets, Citron expects Ligand stock to reflect its true value.
Time will tell whether Ligand bet wisely or wrong. But the latest exposé from Citron failed to deliver any smoking gun like the one they found at Valeant. The stock closed at $110.05 Wednesday, giving the company a $2.34 billion market cap. So one way or the other, they have plenty of firepower left to see things through.
Citron's knife is still plenty sharp enough to draw blood. But it may be losing some of that old Valeant edge.
---
Image: Andrew Left. CITRON
---
The best place to read
Endpoints News

? In your inbox.

Comprehensive daily news report for those who discover, develop, and market drugs. Join 47,300+ biopharma pros who read Endpoints News by email every day.

Free Subscription
---
---
---