Shreds of Tregs: French biotech wins Medicxi back­ing to kill the rogue im­muno­sup­pres­sive agent to fight can­cer
Ex­ist­ing CD25 drugs tend to thwart IL-2 sig­nal­ing, which is im­per­a­tive to shap­ing the body's im­mune re­sponse. But a French drug de­vel­op­er thinks it has found a way to snuff out reg­u­la­to­ry T cells (known to con­tribute to the ear­ly es­tab­lish­ment and pro­gres­sion of tu­mors) by tar­get­ing CD25 with­out dis­turb­ing IL-2, and now has €18.5 mil­lion in its cof­fers to prove it.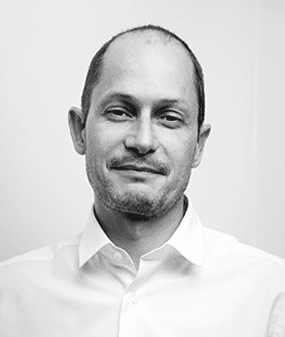 Ar­naud Fous­sat
The Parisian com­pa­ny, Alder­aan Biotech­nol­o­gy, is still very ear­ly in its jour­ney. The Se­ries A round of fund­ing from Ad­vent France Biotech­nol­o­gy (AFB) and Medicxi will be used to com­plete the pre­clin­i­cal de­vel­op­ment of its reg­u­la­to­ry T cell (Tregs) de­plet­ing CD25-spe­cif­ic an­ti­body and take it in­to the clin­ic by 2022.
An un­shack­led im­mune sys­tem can be as dan­ger­ous as a weak one. Tregs are de­signed to po­lice the im­mune sys­tem in­to work­ing as need­ed, but on the flip side, in the tu­mor mi­croen­vi­ron­ment, they con­tribute to dis­ease pro­gres­sion by sup­press­ing the body's im­mune re­sponse. CD25 is not on­ly a mark­er for Tregs but is al­so key for the main­te­nance and func­tion of these cells. Mean­while, along with CD122 and CD132, CD25 forms the high-affin­i­ty re­cep­tor for in­ter­leukin(IL)-2, which is a growth fac­tor for T cells.
"What we're do­ing with our an­ti­body is that we tar­get CD25 in a way that can kill reg­u­la­to­ry T cells in the tu­mor, so there is an elim­i­na­tion of those Tregs that are known to be im­muno­sup­pres­sive — but since our an­ti­bod­ies have the speci­fici­ty to spare the IL-2 re­cep­tor, it does not block IL-2 sig­nal­ing," chief Ar­naud Fous­sat ex­plained in an in­ter­view with End­points News.
"This is crit­i­cal be­cause the old CD25 an­ti­bod­ies (such as Roche's da­clizum­ab and No­var­tis' Simulect) that have been de­vel­oped — they are block­ing IL-2, which means they are an­ti-in­flam­ma­to­ry by na­ture, and this is not good for on­col­o­gy."
The ap­proach sounds a lot like the one tak­en by the British biotech, Tusk Ther­a­peu­tics, which was swal­lowed by Roche in 2018.
Alder­aan, which al­so has an even ear­li­er stage as­set de­signed to boost nat­ur­al killer (NK) cell cy­to­tox­ic ac­tiv­i­ty in can­cer, was found­ed in 2017. That year, it re­ceived €1.5 mil­lion in seed fund­ing in a round led by AFB.