Shrink the pa­tient group, boost the ef­fi­ca­cy: Tonix says a retro look shows promise in se­lect PTSD group
A back­wards glance at tri­al da­ta — and a reshuf­fling of the pa­tients in­volved — has re­vert­ed fail­ure to op­ti­mism for Tonix Phar­ma­ceu­ti­cals. At least that's what com­pa­ny ex­ecs are root­ing for, ac­cord­ing to an up­date they've pro­vid­ed to­day on its PTSD drug Ton­mya.
You might re­mem­ber Ton­mya for the re­cent Phase III tri­al flop that washed Tonix's stock in­to the gut­ter, sink­ing the share price near­ly 70% over the past four weeks.
The com­pa­ny's drug is an un­der-the-tongue for­mu­la­tion of cy­cloben­za­prine, com­mon­ly used as a mus­cle re­lax­er. The drug ap­par­ent­ly failed to im­prove PTSD symp­toms when com­pared to place­bo, miss­ing its pri­ma­ry end­point af­ter 12 weeks of treat­ment.
But now, the NYC-based com­pa­ny says it's tak­en a deep­er look at the da­ta on that tri­al — along with some old da­ta from a Phase II study — and has de­ter­mined a sub­set of the pa­tients saw bet­ter re­sults than oth­ers. Tonix shrunk the pa­tient group to on­ly in­clude those with PTSD who had suf­fered their trau­ma with­in the past 9 years. These pa­tients — which make up about 50% of the to­tal pa­tient group — saw a sig­nif­i­cant­ly bet­ter re­sponse, with a P val­ue of 0.039.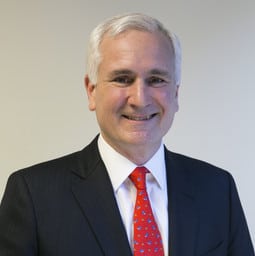 Seth Le­d­er­man
"The find­ing that treat­ment re­sponse to Ton­mya in P301 de­creas­es as the time since trau­ma gets longer, sug­gests that mil­i­tary ser­vice mem­bers and vet­er­ans with PTSD are tran­si­tion­ing from a Ton­mya-treat­ment re­spon­sive state to a non-re­spon­sive state af­ter ap­prox­i­mate­ly nine years," said the com­pa­ny's CEO Seth Le­d­er­man in a state­ment. "These re­sults em­pha­size the ur­gency for ear­ly di­ag­no­sis and treat­ment for PTSD, es­pe­cial­ly for mil­i­tary-re­lat­ed PTSD."
Un­for­tu­nate­ly for Tonix, it doesn't look like in­vestors are quite as jazzed about the ret­ro­spec­tive analy­sis. The stock $TNXP is up about 4% from yes­ter­day's close as of press time, but that's still down about 68% from its pre-tri­al-re­sults crash last month.
Ton­mya, al­so known as TNX-102 SL, had re­ceived break­through ther­a­py des­ig­na­tion from the FDA for its ap­pli­ca­tions in PTSD. And just last month, the agency al­so hand­ed over fast track sta­tus for the drug in a dif­fer­ent in­di­ca­tion: ag­i­ta­tion in Alzheimer's.
The com­pa­ny says its fu­ture clin­i­cal tri­als in PTSD will on­ly look at pa­tients who ex­pe­ri­enced trau­ma with­in the past 9 years.