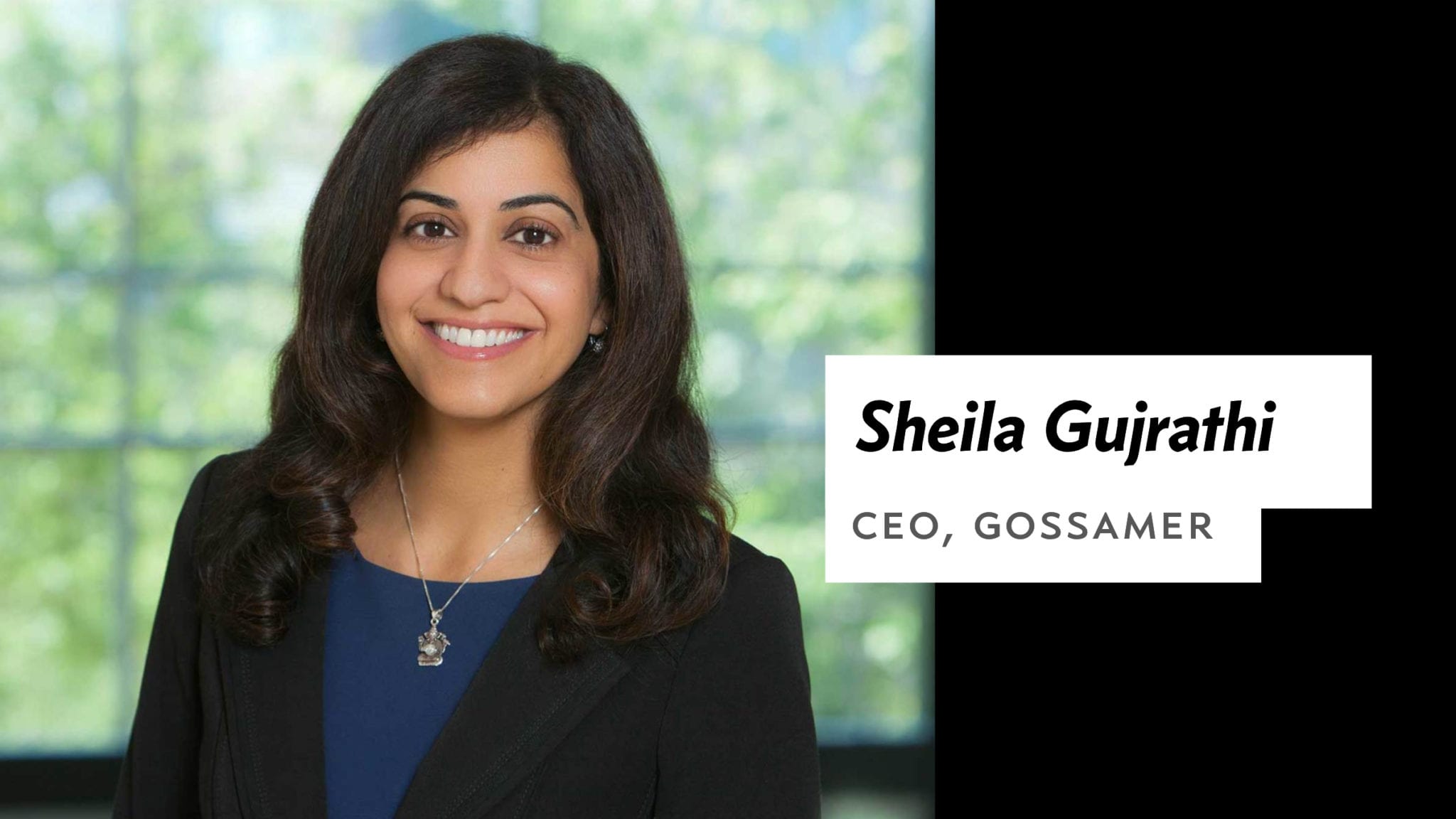 Shut­down thrusts Gos­samer Bio on­to a rarely used path for fixed-price IPO
From day 1 Gos­samer has al­ways been a biotech in a hur­ry. And they're not about to let a lit­tle thing like a gov­ern­ment shut­down stymy their plans for an IPO.
As the par­tial US gov­ern­ment shut­down con­tin­ues to par­a­lyze the SEC, Gos­samer Bio has elect­ed to use a rare and riski­er method to make the leap in­to Nas­daq. The biotech is fore­go­ing the typ­i­cal­ly lengthy SEC re­view of their prospec­tus to green­light the list­ing in fa­vor of en­abling their reg­is­tra­tion by lock­ing in their IPO price 20 days be­fore mak­ing a mar­ket de­but.
Ac­cord­ing to the amend­ed fil­ing, it plans to of­fer 14.4 mil­lion shares priced at $16/share, which will al­low the com­pa­ny to raise rough­ly $230 mil­lion in gross pro­ceeds. Mean­while, ex­ist­ing stock­hold­ers have in­di­cat­ed their in­ter­est in pur­chas­ing about $100 mil­lion in shares in the of­fer­ing at the IPO price of $16.
The San Diego-based biotech orig­i­nal­ly filed its prospec­tus with the SEC on De­cem­ber 21, one day pre­ced­ing the shut­down, but on Wednes­day amend­ed that fil­ing to re­flect its new plan to go pub­lic via the fixed-price IPO. This type of reg­is­tra­tion will al­low it to be­gin trad­ing on Feb­ru­ary 13 on the Nas­daq un­der the sym­bol $GOSS.
The road to an IPO can be long and lit­tered with SEC com­mu­ni­ca­tion that re­flects the agency's deep dive in­to the com­pa­ny's dis­clo­sures be­fore the green light is sanc­tioned, fol­low­ing which in­vestors in­di­cate their en­thu­si­asm or lack there­of by mak­ing bids on the high­er or low­er end of the price band of­fered. The ab­sence of an ex­plic­it SEC en­dorse­ment could serve to haunt the com­pa­ny lat­er down the line, if the dis­clo­sures made by the com­pa­ny come up short or the SEC ques­tions them up­on re­open­ing.
The Wall Street Jour­nal ear­li­er this week sug­gest­ed that Nas­daq has balked at the 20-day rule. Nev­er­the­less, Gos­samer will test the wa­ters and per­haps in­spire oth­ers to fol­low suit. TCR2 is al­so study­ing the IPO gam­bit, ac­cord­ing to the WSJ re­port.
The com­pa­ny, orig­i­nal­ly named FSG Bio, was found­ed by for­mer Re­cep­tos CMO Sheila Gu­jrathi and Fa­heem Has­nain, the ex-Re­cep­tos CEO, in 2015, short­ly af­ter Re­cep­tos was bought out by Cel­gene. Cur­rent­ly 14 se­nior ex­ec­u­tives and di­rec­tors to­geth­er hold near­ly 33% of the com­pa­ny, whose two biggest share­hold­ers are ARCH Ven­ture Part­ners with 17.5% and Omega Fund V with 15.1%.
Fa­heem Has­nain on stage at the End­points News / Pharm­Cube #BI­IS18 sum­mit in Shang­hai, Oc­to­ber 2018 —

End­points News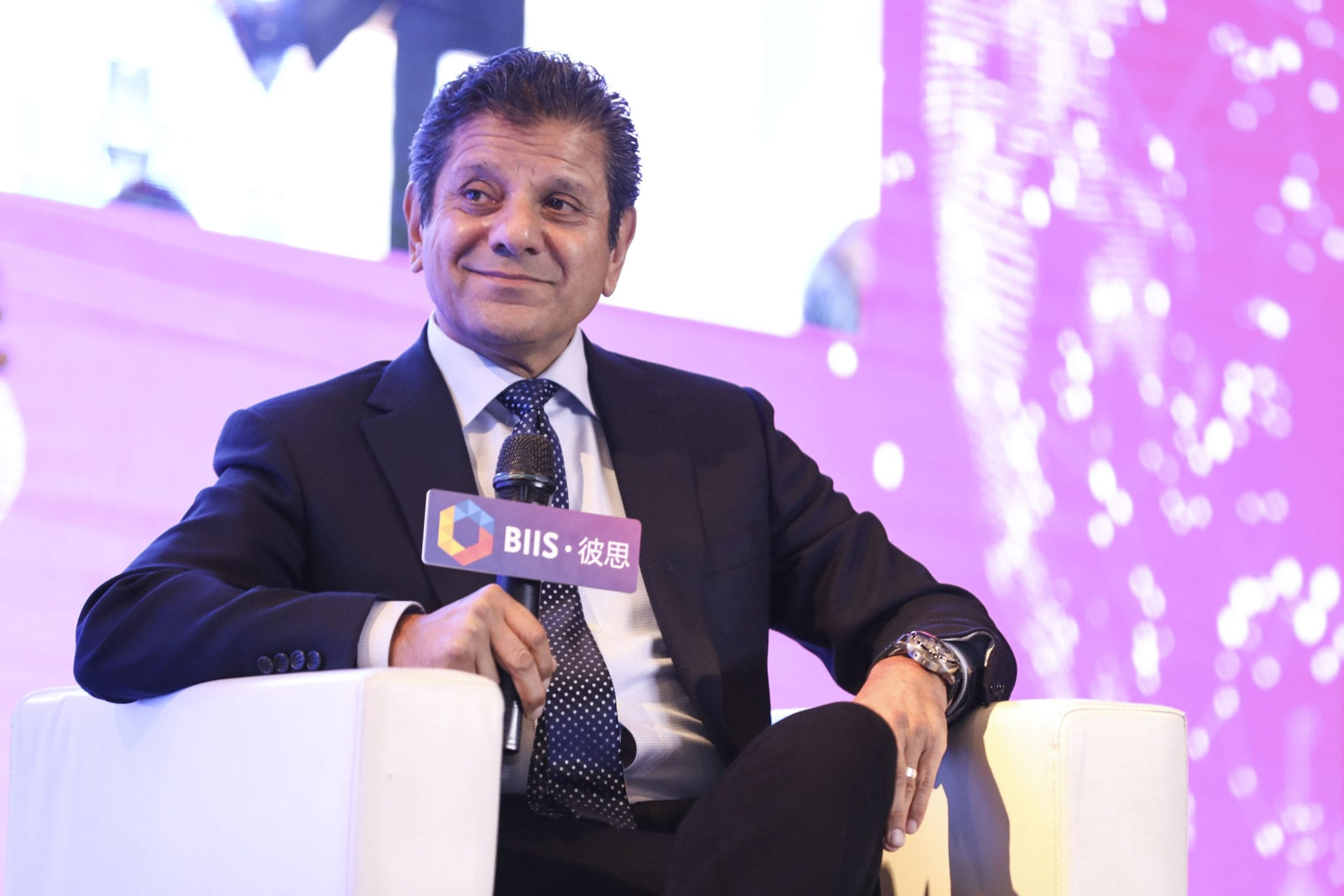 Click on the im­age to see the full-sized ver­sion
---
Gos­samer's name is tied to the sym­bol­ism be­hind the gos­samer thread, a frag­ile, in­vis­i­ble con­nec­tion that binds re­la­tion­ships. The biotech is fo­cused on im­munol­o­gy, in­flam­ma­tion and on­col­o­gy, has three drugs in the clin­ic, and an­oth­er in pre­clin­i­cal test­ing.
Bo­fA Mer­rill Lynch, Leerink, Bar­clays, and Ever­core are the joint bookrun­ners on the deal.