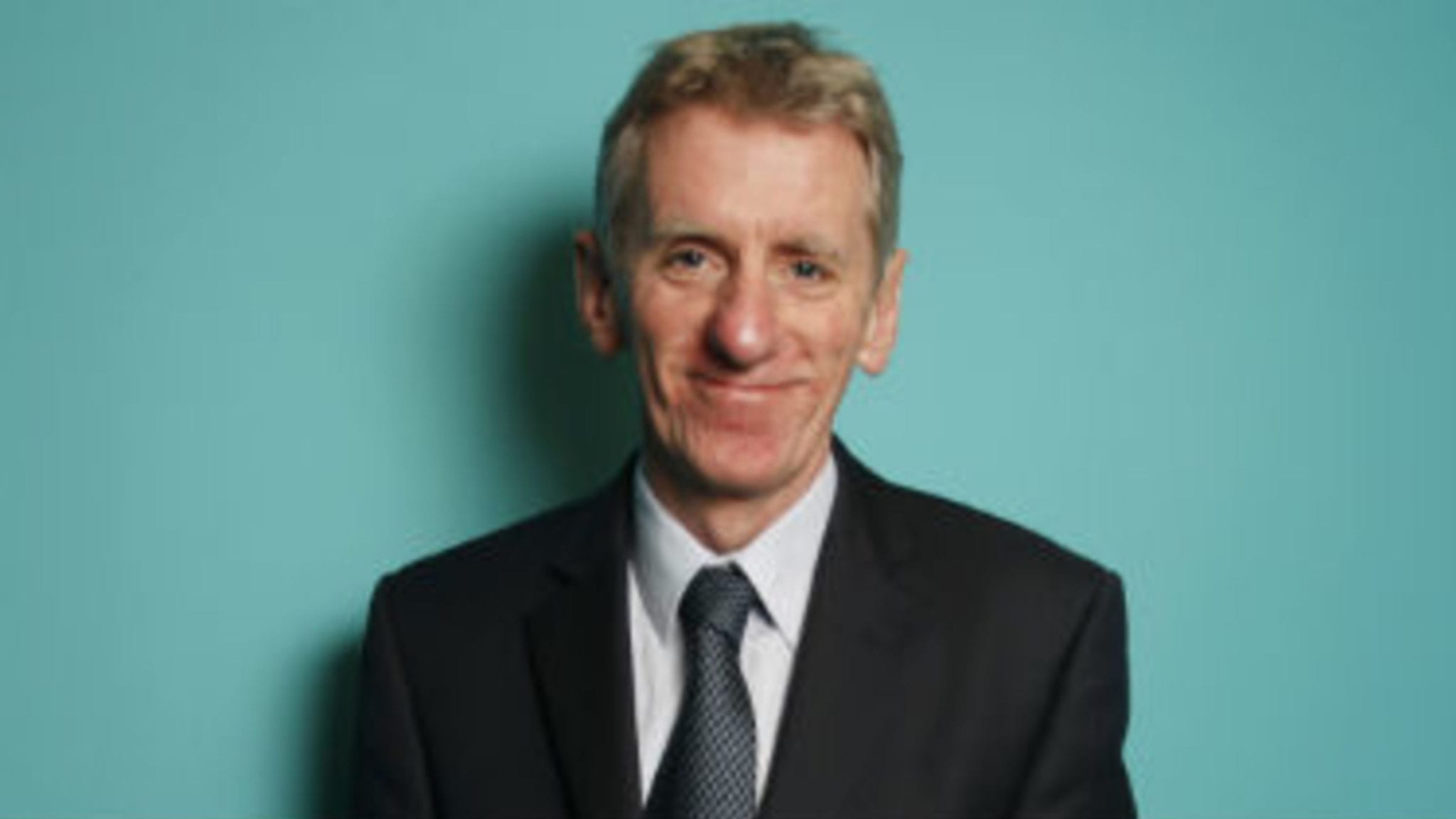 Sir An­drew Dil­lon, NICE's first — and on­ly — chief ex­ec­u­tive to step down next year
Us­ing a lap­top bor­rowed from his for­mer em­ploy­er, South Lon­don's St George's Hos­pi­tal, Sir An­drew Dil­lon set about es­tab­lish­ing NICE — launched by the then health sec­re­tary Frank Dob­son — in 1999. On Thurs­day, the UK cost-ef­fec­tive­ness watch­dog said its first and on­ly chief ex­ec­u­tive — Dil­lon — is step­ping down in March 2020.
Back in the day, de­ci­sions about which drugs and in­ter­ven­tions were fund­ed by the Na­tion­al Health Ser­vice (NHS) were made at the lo­cal lev­el, but this 'post­code pre­scrib­ing' sys­tem was fraught with skewed health­care de­ploy­ment mak­ing the struc­ture un­sus­tain­able. A na­tion­al sys­tem was deemed nec­es­sary — and NICE was formed to bridge that gap.
NICE got off to a con­tro­ver­sial start. In its sem­i­nal months, the agency de­ter­mined that the flu treat­ment Re­len­za was not cost-ef­fec­tive, cit­ing in­suf­fi­cient ev­i­dence that the prod­uct re­duced the sever­i­ty of the ill­ness for the im­muno­com­pro­mised: the el­der­ly and asth­ma suf­fer­ers. The mak­er of Re­len­za, Glaxo Well­come (erst­while GSK $GSK), threat­ened to leave the UK if the de­ci­sion was not re­versed — but NICE stuck to its guns. GSK nev­er left — in fact, the drug­mak­er's glob­al head­quar­ters in Brent­ford, Mid­dle­sex was opened by then Prime Min­is­ter Tony Blair in 2002.

David Haslam NICE
Un­der Dil­lon, NICE's rep­u­ta­tion as a stern but typ­i­cal­ly fair ar­biter of what qual­i­fies as NHS wor­thy has grown over time, as has the re­mit of its au­thor­i­ty. The agency has made a tan­gi­ble im­pact on pa­tients — from im­prov­ing out­comes and sav­ing costs by en­sur­ing sus­pect­ed can­cer cas­es are seen by spe­cial­ists ur­gent­ly to re­duc­ing the lev­el of in­ap­pro­pri­ate an­tibi­ot­ic pre­scrib­ing at the pri­ma­ry care lev­el to tack­le an­timi­cro­bial re­sis­tance. Re­cent­ly, NICE has come un­der pres­sure for spurn­ing Ver­tex's $VRTX cys­tic fi­bro­sis med­i­cine and GW Phar­ma's $GW­PH cannabis-de­rived drug for rare forms of pe­di­atric epilep­sy.
"The role of Chief Ex­ec­u­tive of NICE must be one of the most chal­leng­ing and po­ten­tial­ly con­tro­ver­sial in British pub­lic life. Sir An­drew has car­ried out this role for 20 enor­mous­ly suc­cess­ful years, and every­one who knows him – whether in gov­ern­ment, the life sci­ences in­dus­try, or in health and so­cial care – is full of ad­mi­ra­tion for his calm and skill­ful lead­er­ship," NICE's Chair, Sir David Haslam, said in a state­ment. "He was there right at the birth of NICE, and will leave it as an in­ter­na­tion­al­ly re­spect­ed, world lead­ing, and huge­ly in­flu­en­tial or­gan­i­sa­tion. That's quite a lega­cy…"
Mike Thomp­son ABPI
The As­so­ci­a­tion of British Phar­ma­ceu­ti­cal In­dus­try (ABPI) — which is rec­og­nized by the gov­ern­ment as the in­dus­try body ne­go­ti­at­ing on be­half of the brand­ed phar­ma­ceu­ti­cal in­dus­try for a range of things, in­clud­ing the pric­ing scheme for med­i­cines in the UK — re­spond­ed to the news of Dil­lon's de­par­ture with a glow­ing re­view.
"Sir An­drew has led NICE with a laser fo­cus on es­tab­lish­ing how the lat­est med­i­cines can ben­e­fit pa­tients and the NHS. He has played a cen­tral role in build­ing the cred­i­bil­i­ty of the or­gan­i­sa­tion, in­sist­ing on trans­par­ent process­es, and a con­tin­u­ous di­a­logue with all stake­hold­ers, recog­nis­ing that as the sci­ence evolves, NICE needs to evolve too," ABPI chief Mike Thomp­son said in a state­ment.
NICE's board plans to ad­ver­tise the post dur­ing the au­tumn.
The an­nounce­ment comes days af­ter it was re­vealed that Ian Hud­son, chief ex­ec­u­tive of the UK's Med­i­cines and Health­care prod­ucts Reg­u­la­to­ry Agency (MHRA), is step­ping down. Hud­son — who spent 18 years with the agency, in­clud­ing six years as chief ex­ec­u­tive — will make his ex­it in Oc­to­ber along with John Wilkin­son, the di­rec­tor of de­vices at MHRA.