Six years af­ter a spec­tac­u­lar de­but, Warp Dri­ve Bio is pow­er­ing down and hand­ing its 'un­drug­gable' am­bi­tions over to Rev­o­lu­tion
Close to six years af­ter Third Rock launched Warp Dri­ve Bio with a big-mon­ey col­lab­o­ra­tion from Sanofi and am­bi­tious plans to drug the un­drug­gable with new tech out of Har­vard, the biotech has reached the end of the line as an in­de­pen­dent op­er­a­tion.
To­day Warp Dri­ve is dis­patch­ing its pipeline to an­oth­er Third Rock start­up com­pa­ny, Rev­o­lu­tion Med­i­cines, with the CEOs of both com­pa­nies in­sist­ing that this is a win-win for all in­volved, though Warp Dri­ve nev­er ac­tu­al­ly made the leap in­to the clin­ic.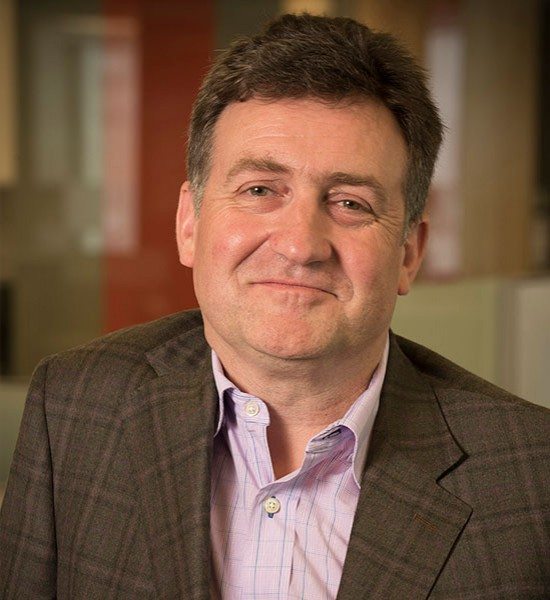 Lau­rence Reid
Pressed on the point, Warp Dri­ve CEO Lau­rence Reid con­cedes that every de­ci­sion like this has its "up­sides and down­sides," but he in­sists that the de­ci­sion by the board rep­re­sents the best path for­ward for in­vestors as well as the med­i­cines they have been toil­ing on since 2012.
Warp Dri­ve was a biotech child of its time. The com­pa­ny boast­ed of a "ge­nom­ic search en­gine" that "en­ables hid­den nat­ur­al prod­ucts to be re­vealed on the ba­sis of their dis­tinc­tive ge­nom­ic sig­na­ture." And with the likes of Greg Ver­dine — who left to do 2 new star­tups — and George Church out of Har­vard be­hind it, there were plen­ty of be­liev­ers.
What­ev­er the two CEOs say to­day about all the pos­i­tives be­hind the deal, any biotech com­pa­ny that goes six years with­out get­ting in­to the clin­ic — or an­nounc­ing plans to — is like­ly to get a thor­ough re­view from in­vestors. Reid, though, says that Third Rock and the oth­er in­vestors were will­ing to go back in­to a Se­ries B, the orig­i­nal plan for fi­nanc­ing the next step, be­fore the board set this new path out.
The fate of the 43 staffers?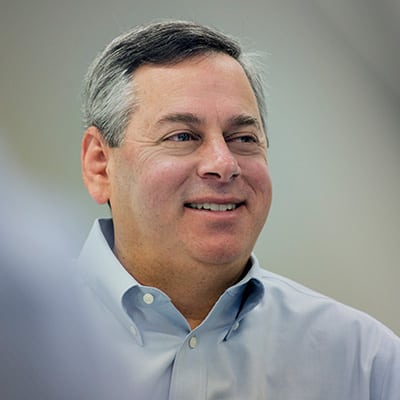 Mark Gold­smith
That's still to be de­cid­ed, says CEO Mark Gold­smith of Rev­o­lu­tion, which on­ly re­cent­ly un­der­went a tran­si­tion to on­col­o­gy af­ter aban­don­ing its ear­ly work on an an­ti-fun­gal. Ob­vi­ous­ly, he added, not every­one will make the jump from the East to the West Coast where Rev­o­lu­tion is based, and that in it­self will mean some re­duc­tion in staff.
The big Sanofi col­lab­o­ra­tions that were her­ald­ed in an­tibi­otics and on­col­o­gy? Those end­ed in 2017 and 2016, says Reid. And the lights went out on those part­ner­ships with­out any of the rah-rah that at­tend­ed their ar­rival.
Sanofi cur­rent­ly has 40% of the eq­ui­ty in Warp Dri­ve, with no rights to any of its prod­ucts.
How much is that worth af­ter the deal goes through, with Rev­o­lu­tion hand­ing out stock to in­vestors?
They aren't say­ing.
The two oth­er col­lab­o­ra­tions that were formed with Glax­o­SmithK­line and Roche, which front­ed $87 mil­lion for the up­front and pre­clin­i­cal mile­stones? Con­tin­u­ing un­der re­view, to be de­cid­ed on lat­er, af­ter Rev­o­lu­tion's ex­ec team "de­ter­mines its busi­ness strat­e­gy for the genome min­ing plat­form."
Gold­smith al­so hit a va­ri­ety of up­beat notes about the deal, say­ing this would bring to­geth­er two high­ly com­ple­men­tary pipelines and al­low a more rapid de­vel­op­ment of the Warp Dri­ve as­sets.
Asked when the most ad­vanced Warp Dri­ve pro­gram could ex­pect to en­ter the clin­ic, Gold­smith replied that they aren't pro­vid­ing time­lines.