Sleuthy Google up­start Cal­i­co forges a rare biotech col­lab­o­ra­tion on ag­ing with No­var­tis-backed C4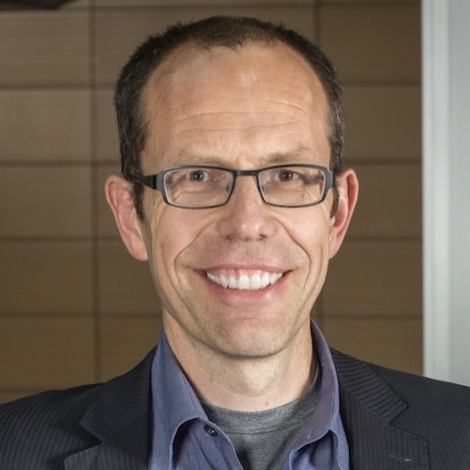 Andy Phillips, C4
The elu­sive but wide­ly buzzed about Cal­i­co, a start­up bankrolled by Google to find new ther­a­pies for ag­ing, has hitched up with pro­tein de­gen­er­a­tion-fo­cused C4 Ther­a­peu­tics with plans to em­bark on a 5-year, cross coun­try re­search col­lab­o­ra­tion.
The deal an­nounce­ment is long on over­ar­ch­ing goals, such as a pre­clin­i­cal fo­cus on can­cer, among oth­er ar­eas, but with lit­tle in­sight in­to the num­bers or the work. And that's just the way Cal­i­co likes to keep it, care­ful­ly cloak­ing its ac­tiv­i­ties more like an IT com­pa­ny than any av­er­age biotech.
We do know that the com­pa­nies will work to­geth­er on pre­clin­i­cal pro­grams, with Cal­i­co tak­ing charge of any clin­i­cal de­vel­op­ment work that may emerge.
"I'm not shar­ing how many things are be­ing worked on," says Andy Phillips, pres­i­dent and CSO at C4. The goal here is to take a num­ber of projects for tar­get­ed pro­tein degra­da­tion through IND stage, on to the clin­ic and even­tu­al­ly peo­ple.
But Cal­i­co is stay­ing but­toned up. Says Phillips: "We've agreed with Cal­i­co that we can't com­ment on their be­half in re­gards to these types of things."
Cal­i­co, of course, is the brain­child of Google's Lar­ry Page, who's been keen­ly in­ter­est­ed in tak­ing a new ap­proach in de­vel­op­ing drugs that will add to our life spans. He brought in one of the best teams in biotech, start­ing with Genen­tech leg­end Art Levin­son and fol­low­ing up with his long­time col­league Hal Baron.
The deal is in­tend­ed to be "high­ly col­lab­o­ra­tive," says Phillips, com­ing on top of some ag­gres­sive growth over the past year that re­cent­ly in­clud­ed their 53rd (or 54th) em­ploy­ee. And Phillips ex­pects that num­ber to grow in­to the 60s by the end of the year.
C4 launched a lit­tle more than a year ago with a $73 mil­lion round led by Co­bro Ven­tures and in­clud­ing No­var­tis along with a $750 mil­lion part­ner­ship with Roche. They've been work­ing on small mol­e­cule binders — dubbed de­gron­imids — that can tar­get, de­stroy and clear dis­ease-caus­ing pro­teins through the ubiq­ui­tin/pro­tea­some sys­tem.
C4 is ad­vanc­ing re­search work that Jay Brad­ner did on pro­tein degra­da­tion at Dana-Far­ber be­fore he took the high-pro­file head job at the No­var­tis In­sti­tutes for Bio­Med­ical Re­search, bet­ter known as NI­BR.
Cal­i­co, mean­while, is based in The Cove at Oys­ter Point all the way across the coun­try, a boom­ing biotech de­vel­op­ment that in­cludes biotechs like Cy­tomX and De­nali.
Over the four years since Cal­i­co launched, the com­pa­ny has been al­ly­ing it­self with some big labs. The Broad, The Buck, UCSF, and the Jack­son Lab­o­ra­to­ry have all signed on to do ba­sic bi­ol­o­gy re­search. But there have been few biotech al­liances, aside from a cou­ple of deals with low-pro­file com­pa­nies like QB3 and 2M.
Don't ex­pect any com­ment from the stel­lar team at Cal­i­co, though. Like any Google start­up, mum's the word.