Small biotech Inipharm lands $35M to take new NASH ap­proach, di­verg­ing from RNAi com­peti­tors
A year af­ter Cir­ius Ther­a­peu­tics' lead NASH drug flopped in a large Phase IIb tri­al, the biotech's chief busi­ness and fi­nan­cial of­fi­cer Bri­an Farmer is lead­ing an­oth­er stab at the Holy Grail of liv­er dis­ease through the small Seat­tle-based biotech Inipharm.
The Fra­zier Health­care port­fo­lio com­pa­ny land­ed a $35 mil­lion Se­ries A, bring­ing its to­tal raise to about $40 mil­lion. Farmer says he'll use the fund­ing to push the lead pro­gram — which tar­gets the HSD17B13 gene —through IND fil­ing and in­to the clin­ic. And while the CEO and co-founder de­clined to of­fer a spe­cif­ic time­line, he said "next year is kind of a very im­por­tant year for us," adding that they'll be talk­ing more about da­ta and plans for hu­man tri­als.
Bri­an Farmer
Ev­i­dence sug­gests that loss of func­tion or vari­a­tion of HSD17B13 is linked to low­er rates and less sever­i­ty of liv­er dis­ease, like cir­rho­sis among al­co­holics or NASH. "Some­thing is go­ing on with this loss of func­tion that is ben­e­fi­cial," Farmer said.
What Inipharm is try­ing to do is mim­ic it. They aren't the first biotech to go af­ter the gene — there are mul­ti­ple oth­ers, in­clud­ing Re­gen­eron and Al­ny­lam, who teamed up in 2018 to work on an RNAi gene si­lenc­ing plat­form. Inipharm's ap­proach, Farmer says, is what's dif­fer­ent.
Rather than knock down the pro­tein lev­els pro­duced by the gene us­ing RNAi, Inipharm is look­ing to use small mol­e­cule in­hibitors to mod­u­late the pro­tein's ac­tiv­i­ty. "We think ac­tu­al­ly you might want to have the pro­tein around some­times," Farmer said.
"The as­pect of NASH that most con­cerns peo­ple is the lat­er stage fi­bro­sis and pro­gres­sion to cir­rho­sis; that's re­al­ly what is most com­pelling about treat­ing NASH. And that's where we would be," he added lat­er.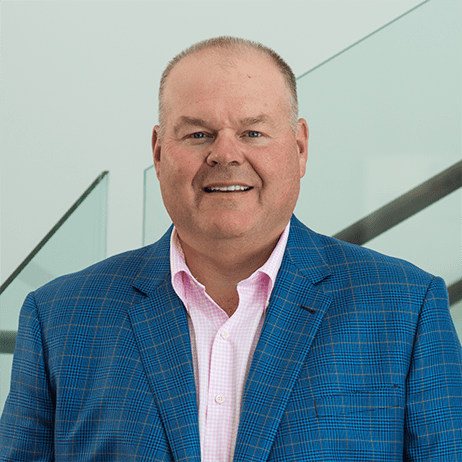 Bob Bal­tera
About three quar­ters of Inipharm's small team hails from Mavuphar­ma, where Farmer served as CBO un­til it was bought by Ab­b­Vie last year. The com­pa­ny touts Gilead and Cal­is­to­ga Phar­ma­ceu­ti­cals vet Heather Hsu as its CSO, as well as Cir­ius CEO Bob Bal­tera and se­r­i­al life sci­ences founder Michael Gal­latin on its board of di­rec­tors. The com­pa­ny launched in 2018 out of Fra­zier, which chipped in to the re­cent Se­ries A. 5 AM Ven­tures, Wu Cap­i­tal and Ju­bi­lant Biosys al­so lent a hand.
"One great thing about this com­pa­ny is it's large­ly the same team from Mavuphar­ma, so just the chance to get some of those peo­ple back to­geth­er … an ex­pert team at build­ing a com­pa­ny in kind of the same set­ting with a pret­ty new tar­get, not a lot known … was re­al­ly at­trac­tive," Farmer said.
The CEO knows from ex­pe­ri­ence how chal­leng­ing the field is. Gold­man Sachs dubbed 2019 the "Year of NASH," on­ly for a string of biotechs to re­port NASH fail­ures, in­clud­ing Cir­ius. The biotech with­drew an $86 mil­lion IPO fil­ing af­ter miss­ing the pri­ma­ry end­point in a large Phase IIb study. Gilead al­so flopped in two large Phase III tri­als that year, and CymaBay's mar­ket cap shrank con­sid­er­ably af­ter its drug ap­peared to be mak­ing pa­tients worse.
Farmer said HSD17B13 is a "fas­ci­nat­ing tar­get," and giv­en the num­ber of dis­eases it could treat and the com­plex­i­ty of the bi­ol­o­gy, he doesn't fore­see a "win­ner take all" sit­u­a­tion. "RNAi is a fair­ly well-es­tab­lished plat­form … in cer­tain set­tings we might find ways to do things that RNAi can't do and RNAi might be able to do things that we can't do," he said. "I hope RNAi is suc­cess­ful, helps pa­tients and it es­tab­lish­es a tar­get … (I) wish them well."