So what's hold­ing back Pfiz­er and Gilead from the re­al­ly big M&A deals we've all been wait­ing for?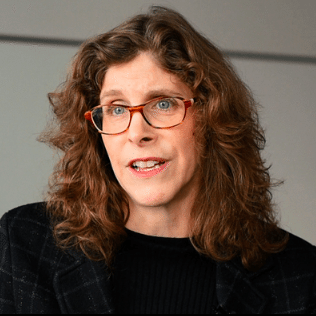 Ja­mi Ru­bin, Gold­man Sachs
Ja­mi Ru­bin at Gold­man Sachs doesn't mess around. So when her turn came to ask Pfiz­er CEO Ian Read a ques­tion dur­ing the Q1 call with an­a­lysts, she was her typ­i­cal­ly blunt self.
Ru­bin: You and the se­nior man­age­ment team have for some time now been sig­nal­ing a de­sire to go big­ger, do­ing a larg­er-scale trans­ac­tion, and I'm just cu­ri­ous to know what's hold­ing you back. It's now May 2, not that I'm im­pa­tient, but is it cor­po­rate tax re­form? Is it some­thing else? Can you re­mind us what you're look­ing for ex­act­ly, and what are the trig­ger points for mak­ing you de­cide to pull the trig­ger?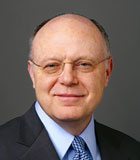 Ian Read, Pfiz­er CEO
Read: From a macro stand­point, Ja­mi, I be­lieve the in­dus­try will con­tin­ue to con­sol­i­date over time. I be­lieve there is sim­ply too much re­dun­dan­cy and frag­men­ta­tion, both glob­al­ly and in the U.S., for the sec­tor to con­tin­u­al­ly ef­fi­cient­ly de­liv­er med­i­cines to so­ci­ety. Pfiz­er has been, and I ex­pect will con­tin­ue to be, ac­tive in­dus­try con­sol­ida­tors. How­ev­er, there is a lack of clar­i­ty on po­ten­tial tax re­form, health­care poli­cies of the U.S., and un­cer­tain­ties in the Eu­ro­pean mar­kets both with the French elec­tion and the U.K. snap elec­tion. And on top of that, cer­tain large com­pa­nies have sig­nif­i­cant, al­most bi­na­ry, risks em­bed­ded with­in their busi­ness and pipelines, which could mean­ing­ful­ly al­ter their val­ues.
So we re­main pru­dent in our eval­u­a­tion process re­gard­less of tar­get size. We will con­tin­ue to eval­u­ate deals. We nev­er say nev­er, but I be­lieve the cur­rent en­vi­ron­ment needs to sta­bi­lize in or­der to be an ad­van­ta­geous mar­ket for big deals.
It prob­a­bly didn't help that Pfiz­er had to start out its call ex­plain­ing that its last big ac­qui­si­tion, the $14 bil­lion Medi­va­tion buy­out, net­ted a prod­uct — Xtan­di — that is ex­pe­ri­enc­ing de­clin­ing sales. That's not what Pfiz­er, or its in­vestors, had fig­ured on when Read de­ployed the biggest M&A check­ing ac­count in the in­dus­try.
Then last night it was John Mil­li­gan's turn to talk about Gilead, which has been ad­vised and scold­ed for not putting its big re­serves to work as its hep C for­tunes con­tin­ue to slide at a dra­mat­ic pace.
That talk about tax re­form? Mil­li­gan isn't lis­ten­ing.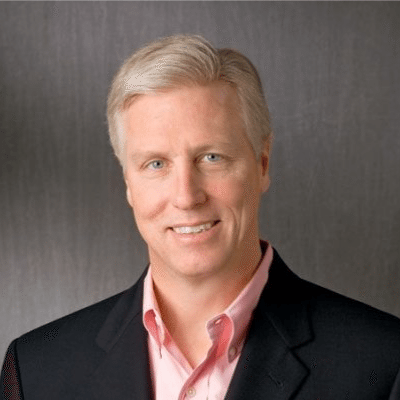 John Mil­li­gan, Gilead CEO
Mil­li­gan: So first of all, with re­gard to Wash­ing­ton, I think that un­cer­tain­ty in Wash­ing­ton seems to be the norm in my 27 years here. So I think we've kind of learned to fil­ter that out and fo­cus on the things that are right for the com­pa­ny. There may be tax re­form. There may be repa­tri­a­tion, but you can't count on it and you can't wait for it ei­ther.
So we've fo­cused our ef­forts — I'll turn to what you asked last, which is we re­al­ly fo­cused our ef­forts on broad­en­ing our team, adding some depth both sci­en­tif­i­cal­ly and with busi­ness de­vel­op­ment ex­pe­ri­ence so that we in fact have much, much greater ca­pac­i­ty to as­sess things and are in fact ful­ly en­gaged with our teams as­sess­ing a num­ber of dif­fer­ent op­por­tu­ni­ties, which we think could play out over the com­ing year as we start to make progress in get­ting part­ner­ships and po­ten­tial ac­qui­si­tions to­geth­er. So we're go­ing to just fo­cus on what's right for Gilead, try to ig­nore the noise glob­al­ly on terms of tax re­form, and do the best thing for the com­pa­ny and for the share­hold­ers in the long term. And we re­al­ly have a great team right now.
Mil­li­gan went on to pro­vide some in­sights in­to what it's af­ter.
Mil­li­gan: With re­gard to fu­ture legs of stool, I think it's pret­ty clear we're look­ing for an­oth­er av­enue to in­crease our op­por­tu­ni­ty for rev­enue, and al­so for help­ing pa­tients with the con­sid­er­able heft that we have, and it's clear we've been fo­cus­ing on on­col­o­gy, where the ques­tion is there in the area, where we can use our re­sources to ac­cel­er­ate prod­ucts to mar­ket and build a mean­ing­ful fran­chise in on­col­o­gy. And that was the hir­ing of Alessan­dro Ri­va; that was the for­ay we made with our busi­ness de­vel­op­ment peo­ple to broad­en and then to look at oth­er things that can build this.
And so I feel very good that we've got a num­ber of dif­fer­ent ways to ac­cel­er­ate growth for the com­pa­ny in­to the fu­ture so that a decade from now we're a very dif­fer­ent com­pa­ny, hav­ing rein­vent­ed our­selves be­yond an­tivi­rals in­to a re­al­ly mul­ti-ther­a­peu­tic area com­pa­ny.
So there you have it. Two big com­pa­nies with plen­ty of fi­nan­cial fire­pow­er and a de­sire to do some­thing im­pres­sive — when the time is ripe. Pfiz­er's Read is known as the last big megamerg­er play­er while Gilead ac­tu­al­ly turned its ac­qui­si­tion of Phar­mas­set in­to a block­buster — al­though a block­buster that's cur­ing pa­tients faster than they can di­ag­nose new cas­es.
Every­thing is on the ta­ble right now, from Bris­tol-My­ers Squibb to the lat­est up­start biotech with new tech. But what­ev­er the rea­son, sev­er­al of the big play­ers are still not re­al­ly in the game. And Roche, Sanofi and oth­ers are clear­ly turned off by high val­u­a­tions. It's a sell­er's mar­ket right now, and deals aren't as eas­i­ly come by as every­one ex­pect­ed so far this year.