So what's star Broad in­ves­ti­ga­tor Feng Zhang up to now?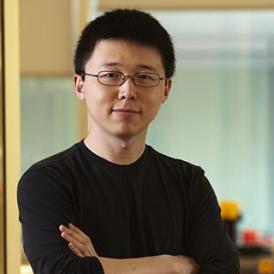 Feng Zhang
Ac­cord­ing to an SEC fil­ing from a few days ago, star Broad in­ves­ti­ga­tor Feng Zhang and a group of high-pro­file sci­en­tists and in­vestors have formed a new biotech called Ar­bor Biotech­nolo­gies and raised $12.2 mil­lion of a $15.6 mil­lion of­fer­ing.
Full cred­it: Reuters briefed the news June 1 and the Boston Busi­ness Jour­nal made the con­nec­tion with the sci­en­tist ear­li­er to­day.
Zhang, you will re­mem­ber, pro­vid­ed much of the orig­i­nal in­sight and IP that went in­to the CRISPR/Cas9 tech in use at Ed­i­tas $ED­IT, one of a group of gene edit­ing ri­vals in that has been duk­ing it out to be the first in the clin­ic with a pi­o­neer­ing hu­man study. That ri­val­ry in­cludes an in­tense dis­pute over the patents the Broad ob­tained. Ed­i­tas has al­so gone on to build its patent port­fo­lio and Zhang has been hard at work search­ing for new and bet­ter ways to do gene edit­ing.
Gene edit­ing has a long, long way to go be­fore any­one starts map­ping com­mer­cial­iza­tion plans, but the po­ten­tial to even­tu­al­ly cure dis­eases with it has trans­fixed the in­dus­try.
These SEC fil­ings of­fer on­ly a bare­bones peek at new com­pa­nies, but we see the group in­cludes Tufts chemist and Howard Hugh­es in­ves­ti­ga­tor David Walt, Win­ston Yan, who's list­ed on LinkedIn as one of Feng Zhang's PhD stu­dents at the Broad, Arch co-founder Kei­th Cran­dell and An­nie Ha­zle­hurst, who runs the ear­ly-stage in­vestor Fari­dan.
What­ev­er they have in mind, this is much fur­ther along than blue-sky think­ing. We'll keep you post­ed.