Sofinno­va bags $650M for a ded­i­cat­ed biotech fund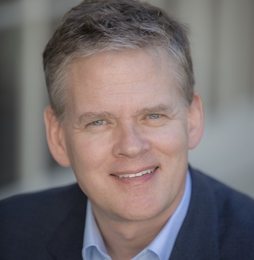 Jim Healy, Sofinno­va
Sofinno­va Ven­ture Part­ners has raised a record $650 mil­lion for its 10th fund. The plan now at the Men­lo Park, CA-based firm, which has now raised more than $2 bil­lion over the past decade to in­vest in clin­i­cal-stage biotech com­pa­nies, is to par­cel out the in­vest­ments in $15 mil­lion to $35 mil­lion pack­ages to some 20 to 25 biotech com­pa­nies.
That mon­ey will be con­trolled by a small group of VCs with a long track record and plen­ty of con­nec­tions in the biotech field: Jim Healy, MD, PhD; Mike Pow­ell, PhD; Anand Mehra, MD; Sunil Agar­w­al, MD; Lars Ek­man, MD, PhD; David Kabakoff, PhD; and Dan Welch.
Their strat­e­gy: Add to the port­fo­lio of 46 com­pa­nies they've backed in the ar­eas of rare and or­phan dis­eases, on­col­o­gy, women's health, der­ma­tol­ogy, oph­thal­mol­o­gy and in­fec­tious dis­eases since 2007. In the US, the fo­cus is on rounds de­signed to back mid- to late-stage R&D, with some "se­lect" in­vest­ments in ear­ly stage op­por­tu­ni­ties and Eu­ro­pean biotechs.
Healy, Sofinno­va's gen­er­al part­ner, had this to say:
"We ap­pre­ci­ate the sig­nif­i­cant on­go­ing com­mit­ment of our ex­ist­ing in­vestors and have the priv­i­lege to add a small num­ber of new high­ly es­teemed in­sti­tu­tion­al in­vestors."
Bil­lions of dol­lars of VC in­vest­ments have been flow­ing in­to the biotech field over the past two years. As we re­port­ed on Fri­day, the third quar­ter marked an­oth­er strong per­for­mance for the field, with $1.83 bil­lion tagged for new R&D in­vest­ments.