Sol­id Bio­sciences ap­pears to be prep­ping for an IPO with $50M round for Duchenne gene ther­a­py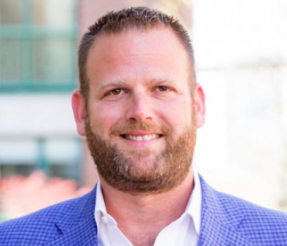 Ilan Gan­ot
Sol­id Bio­sciences has come up with a $50 mil­lion crossover round that would ap­pear to be po­si­tion­ing the com­pa­ny for an IPO as it ad­vances a gene ther­a­py for Duchenne mus­cu­lar dy­s­tro­phy in­to the clin­ic.
Found­ed by Duchenne dad — and for­mer JP Mor­gan in­vest­ment banker — Ilan Gan­ot, the Cam­bridge, MA-based biotech at­tract­ed RA Cap­i­tal and Bain to the lead roles in the new round. RA is a well known crossover in­vestor while Bain has be­gun to spread its wings with a new fund.
Now Sol­id is tak­ing SGT-001 in­to the clin­ic in the sec­ond half of this year. And it's look­ing to add next-gen ther­a­pies to the pipeline as the pa­tient pop­u­la­tion here looks for some­thing much bet­ter than what's on of­fer to­day.
Sarep­ta has achieved an ac­cel­er­at­ed ap­proval for its ex­on-skip­ping treat­ment, even though it ad­dress­es on­ly a por­tion of the mar­ket and has yet to de­liv­er sol­id ev­i­dence of ef­fi­ca­cy. And PTC, barred at the FDA, won an ap­proval in Eu­rope for its drug ataluren, even though it failed three straight stud­ies. PTC re­cent­ly ac­quired de­flaza­cort, a steroid that's been avail­able for years out­side the US and won an ap­proval specif­i­cal­ly for Duchenne in the US.
As part of the new fi­nanc­ing for the com­pa­ny, RA's Ra­jeev Shah and Bain's Adam Kop­pel are join­ing the board. Sol­id is al­so un­wind­ing some sub­sidiaries it had cre­at­ed ear­ly on.
"This fi­nanc­ing comes at an im­por­tant time for Sol­id as we con­tin­ue to grow our com­pa­ny and the in­fra­struc­ture need­ed to ad­vance our pro­grams for DMD," said Ilan Gan­ot.