So­ri­ot's $3.5B Bril­in­ta dream is dashed by yet an­oth­er big tri­al flop for As­traZeneca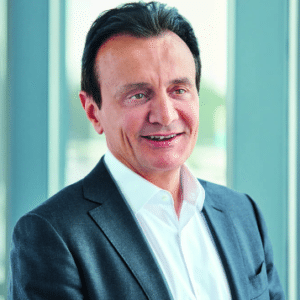 As­traZeneca CEO Pas­cal So­ri­ot
Four years ago, when Pas­cal So­ri­ot stepped to the helm of the fal­ter­ing As­traZeneca, he based his turn­around plan on a vow that the phar­ma gi­ant could trans­form Bril­in­ta in­to a block­buster fran­chise, even­tu­al­ly promis­ing in­vestors $3.5 bil­lion in an­nu­al rev­enue.
Now, af­ter its sec­ond con­sec­u­tive set­back in the clin­ic this year, So­ri­ot is fi­nal­ly back­ing off that num­ber.
This time, the drug failed to demon­strate a ben­e­fit over gener­ic Plav­ix (clopi­do­grel) for pe­riph­er­al artery dis­ease. Back in March, the heart drug flopped in a large stroke study, un­able to prove that it could beat as­pirin. And So­ri­ot can chalk up those ex­pen­sive stud­ies to prov­ing Bril­in­ta's se­ri­ous de­fi­cien­cies.
"We don't be­lieve the goal of $3.5 bil­lion is at­tain­able. I think it would be un­re­al­is­tic to be­lieve that," Lu­dovic Helf­gott, head of As­traZeneca's Bril­in­ta busi­ness, told Reuters.
Bril­in­ta brought in a to­tal of $619 mil­lion last year af­ter dis­ap­point­ing an­a­lysts re­peat­ed­ly with low­er-than-ex­pect­ed quar­ter­ly rev­enue.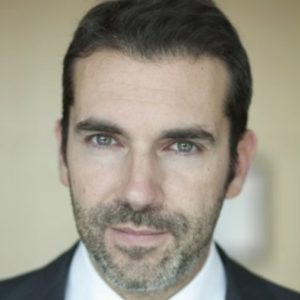 Lu­dovic Helf­gott, As­traZeneca
Heart stud­ies aren't cheap. As­traZeneca re­cruit­ed 13,500 pa­tients for the EU­CLID study, and it had en­rolled close to that num­ber for the ear­li­er SOCRATES tri­al.
As­traZeneca has ex­pe­ri­enced a rash of se­ri­ous set­backs over the course of the year, falling be­hind where it need­ed to stride for­ward. Bro­dalum­ab proved a dis­ap­point­ment, trig­ger­ing a sale to Valeant at a dis­count. The same fate await­ed lesin­u­rad. And selume­tinib re­cent­ly failed – not for the first time – in lung can­cer.
Each set­back has spurred a fresh re­view of So­ri­ot's 2014 promise to prod rev­enue to $45 bil­lion a year by 2023, which in­creas­ing­ly looks like a pipe dream.
The phar­ma gi­ant has made some progress on the can­cer front, but is still slow­ly ad­vanc­ing its an­ti-PD-L1 pro­gram as the fourth or fifth check­point like­ly to hit the mar­ket.