Bil­lions of dol­lars worth of SPACs are rid­ing on the biotech IPO boom
Bil­lion­aire hedge fund man­ag­er Bill Ack­man's push to raise $4 bil­lion for his blank check com­pa­ny, Per­sh­ing Square Ton­tine Hold­ings, is cast­ing a spot­light on the SPACs. And amid a his­toric SPAC boom, biotechs are set­ting sev­er­al records on what some ob­servers say is shap­ing up to be a third ma­jor track — be­sides IPO and M&A — to go pub­lic.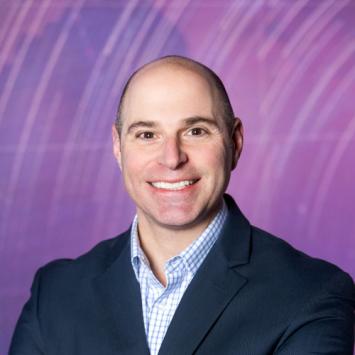 Jay Heller
"SPACs were ap­prox­i­mate­ly 3% of the IPO mar­ket back in 2014, now they are al­most 35% of all new list­ings," Jay Heller, the Nas­daq's head of cap­i­tal mar­kets, told End­points News.
Even though bio­phar­ma ap­pears large­ly un­scathed by the volatil­i­ty in the broad­er pub­lic mar­ket, see­ing in­stead a his­toric run of de­buts, SPACs have still emerged as an al­ter­na­tive ve­hi­cle that can off­set some risks.
Es­tab­lished more than three decades ago, SPACs, or spe­cial pur­pose ac­qui­si­tion com­pa­nies, are es­sen­tial­ly clean­er re­verse merg­er shells for pri­vate com­pa­nies look­ing to make a quick flip to the pub­lic mar­ket. The way it works: An in­vest­ment firm would cre­ate a cor­po­ra­tion and file for an IPO based on noth­ing but its rep­u­ta­tion for pick­ing out win­ner op­por­tu­ni­ties — and the team has two years to do so af­ter rais­ing the cap­i­tal, sole­ly re­served for buy­ing out an ex­ist­ing com­pa­ny.
While it's had a check­ered past tied with fraud­u­lent out­fits, blue chip spon­sors from RTW In­vest­ments to Per­cep­tive Ad­vi­sors are in­creas­ing­ly set­ting up their own SPACs.
For both in­vestors and com­pa­nies (as well as their orig­i­nal back­ers), it saves time and trou­ble ne­go­ti­at­ing terms or set­ting a price — al­though ex­ist­ing share­hold­ers do have the right to vote down a merg­er last minute.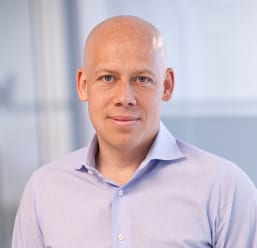 Jonas Gross­man
"We pre­dict­ed at least six biotech fo­cused SPACs this year and we are al­most there," said Jonas Gross­man, the pres­i­dent of Chardan.
Chardan raised $70 mil­lion to cre­ate its own SPAC, Chardan Health­care Ac­qui­si­tion, back in 2018. It then ze­roed in on Bio­mX, an Is­raeli mi­cro­bio­me-fo­cused biotech, as a merg­er tar­get, bring­ing the first and on­ly biotech SPAC com­bi­na­tion of 2019.
Since then, RTW's Health Sci­ences has com­bined with Im­muno­vant, Per­cep­tive's Arya Sci­ences has merged with Im­mat­ics, EcoR1's Panacea has priced its $125 mil­lion IPO, and LifeSci Ac­qui­si­tion Corp has raised $60 mil­lion. Chardan it­self has pooled $85 mil­lion for a sec­ond SPAC.
Last week, Ther­a­peu­tics Ac­qui­si­tions — a SPAC spon­sored by RA Cap­i­tal — marked an­oth­er first by an IPO by sell­ing $118 mil­lion worth of com­mon shares rather than units. Prac­ti­cal­ly, it means that the of­fer­ing didn't in­clude any trad­able war­rants, which used to be a fix­ture in such pub­lic list­ings.
The com­pa­ny had ini­tial­ly struc­tured the IPO based on units, Heller of Nas­daq not­ed, con­sist­ing of one share of Class A com­mon stock and one-third of one re­deemable war­rant.
"They were prob­a­bly able to re­struc­ture the deal be­cause of strong in­vestor de­mand," he wrote. "The af­ter­mar­ket trad­ing of this se­cu­ri­ty will be a test to see if this will be adopt­ed by fu­ture SPACs."