How much is your vi­sion worth? Spark CEO Jeff Mar­raz­zo has a price in mind
Just how much is your vi­sion worth?
That's the bil­lion-dol­lar ques­tion at Spark Ther­a­peu­tics now as the FDA winds up with an odds-on ap­proval for its gene ther­a­py used to fix a rare form of in­her­it­ed blind­ness called RPE65-me­di­at­ed reti­nal dy­s­tro­phy.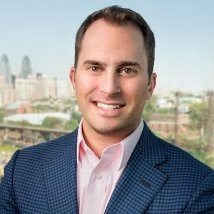 Jeff Mar­raz­zo
It's ver­boten in bio­phar­ma for CEOs to dis­cuss hard prices ahead of an ap­proval, but Spark $ONCE CEO Jeff Mar­raz­zo has been do­ing the math on the eco­nom­ic val­ue of vi­sion, and came up with a sub­stan­tial 7-fig­ure num­ber: $1 mil­lion-plus for Lux­tur­na.
"While it is not our in­ten­tion to­day to guide you with the po­ten­tial price if it is ap­proved, we are en­cour­aged that by mod­el­ing rea­son­able as­sump­tions about the im­pact of Lux­tur­na on these types of in­di­rect costs, as well as on qual­i­ty of life and di­rect med­ical cost over a pa­tient's life­time that there is sup­port for the val­ue of the ther­a­py in ex­cess of $1 mil­lion per pa­tient," he said dur­ing Spark's Q3 call with an­a­lysts on Tues­day.
Mar­raz­zo then care­ful­ly walked through the eco­nom­ic ar­gu­ment for a price that could land the com­pa­ny's lead treat­ment right at the top of the list of the 10 most ex­pen­sive ther­a­pies on the plan­et.
There are sev­er­al fac­tors to con­sid­er in eval­u­at­ing their ther­a­py's price, Mar­raz­zo said. Start with the val­ue of a job, some­thing 70% of the blind in the US don't have. There's the cost of a care­giv­er for blind chil­dren, of­ten a par­ent who can't work. And there are state court de­ci­sions that place the val­ue of sight for plain­tiffs at more than $1 mil­lion.
Spark's move here is cru­cial for the en­tire gene ther­a­py field. This is the first such treat­ment to reach the thresh­old of an FDA ap­proval, and its mar­ket­ing plan will in­flu­ence the mar­ket val­u­a­tion of every biotech in the field. And while a cou­ple of gene ther­a­pies have been sanc­tioned in Eu­rope, they've on­ly been rarely used, falling well short of the kind of com­mer­cial suc­cess need­ed for a vi­able mar­ket­ing ef­fort.
Over the last year there have been a va­ri­ety of wide-rang­ing dis­cus­sions about the com­ing price dis­cus­sion on gene ther­a­pies. Some have sug­gest­ed that the man­u­fac­tur­ers should spread the price over a pe­ri­od of time, to make it eas­i­er to cov­er or lim­it the price if the gene ther­a­py's ef­fect waned over time.
Mar­raz­zo, for his part, says re­im­burse­ment rules in the US make such spread out pay­ments vir­tu­al­ly im­pos­si­ble, sug­gest­ing that Spark will wind up with a 7-fig­ure stick­er that gets paid on de­liv­ery. While he says that the fi­nal price has yet to be nailed down, at this stage of the game it's more than like­ly that Spark has a hard price in mind for the roll­out to come soon.
And the CEO just made a block­buster eco­nom­ic case for Lux­tur­na.