Spark Ther­a­peu­tics of­fers a glimpse of ef­fi­ca­cy in first two he­mo­phil­ia A gene ther­a­py pa­tients
With its lead gene ther­a­py un­der FDA re­view, Spark Ther­a­peu­tics $ONCE is now un­veil­ing the first en­cour­ag­ing re­spons­es on the he­mo­phil­ia A front.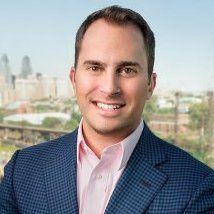 Jef­frey Mar­raz­zo
With an­a­lysts look­ing for a 12%-plus Fac­tor VI­II re­sponse, the com­pa­ny says that in­ves­ti­ga­tors tracked an 11% and 14% sta­bi­lized rise in Fac­tor VI­II ac­tiv­i­ty in the first two pa­tients who were giv­en the ther­a­py in the dose-es­ca­la­tion study.
Key to this part of the process, re­searchers say they have seen no Fac­tor VI­II in­hibitors ap­pear, no throm­bot­ic events, no spon­ta­neous bleeds and no need to use cor­ti­cos­teroids on the pa­tients, who have been tracked for 23 and 12 weeks.
As a re­sult, the biotech says that it has now dou­bled the dose and treat­ed the third pa­tient in the proof-of-con­cept study. States the com­pa­ny: "While the re­sults for this third par­tic­i­pant are ear­ly, his fac­tor ac­tiv­i­ty lev­el is track­ing pro­por­tion­al­ly high­er, con­sis­tent with the dose es­ca­la­tion."
Spark shares surged 15% this morn­ing as the biotech up­dat­ed the da­ta as well as its Q2 re­sults.
Not­ed Jef­feries' Michael Yee re­cent­ly: "First da­ta from Phase I/II of He­mo­phil­ia A gene ther­a­py SPK-8011 in Ju­ly/Aug could es­tab­lish ear­ly proof-of-con­cept and be a (+) cat­a­lyst. Giv­en small no. of pts to start, key is demon­strat­ing po­ten­tial to get to 12%+ Fac­tor VI­II."
Spark Ther­a­peu­tics is the most ad­vanced biotech in the US gene ther­a­py field, with a good chance to win the first ever FDA ap­proval for a once-and-done treat­ment. As a re­sult, an­a­lysts are watch­ing every step CEO Jeff Mar­raz­zo makes. The biotech has been mak­ing steady progress with a gene ther­a­py for he­mo­phil­ia B af­ter get­ting over some ear­ly safe­ty jit­ters. And just days ago Spark was hand­ed a pri­or­i­ty re­view of its lead pro­gram for RPE65-me­di­at­ed in­her­it­ed reti­nal dis­ease, putting it first in line for a US ap­proval.
To be sure, Spark isn't alone in he­mo­phil­ia A. Sang­amo has a pro­gram un­der­way. But the leader in this field is Bio­Marin $BM­RN, which has pro­duced some stel­lar – though al­so puz­zling — re­sults. Now ready to go in­to Phase III, ear­ly-stage stud­ies demon­strat­ed a wide vari­abil­i­ty in Fac­tor VI­II ex­pres­sion need­ed to keep he­mo­phil­ia in check. Joseph Schwartz at Leerink has not­ed that in­vestors will look close­ly to see if reg­u­la­tors are con­cerned by the much-high­er-than-nor­mal lev­els of Fac­tor VI­II in some pa­tients be­fore ap­prov­ing the Phase III de­sign. In the mean­time, look for some care­ful ex­am­i­na­tion of sta­bil­i­ty ver­sus high but vari­able im­pact.
Once over the fin­ish line, gene ther­a­pies will present pay­ers with a thorny is­sue. How do you cov­er ther­a­pies that have the promise of be­ing used just once, with­out any guar­an­tees that they can last a life­time? Prices are ex­pect­ed to be sky high, which has held back the two gene ther­a­pies that have been ap­proved in Eu­rope, though on­ly rarely used.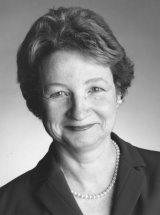 Kather­ine High
"The en­cour­ag­ing start of our SPK-8011 clin­i­cal tri­al re­in­forces the strength of our gene ther­a­py plat­form, de­liv­ers hu­man proof-of-con­cept in a sec­ond liv­er-me­di­at­ed dis­ease — a sig­nif­i­cant achieve­ment in the gene ther­a­py field — and po­si­tions us well to po­ten­tial­ly trans­form the cur­rent treat­ment ap­proach for this life-al­ter­ing dis­ease with a one-time in­ter­ven­tion," said Kather­ine High, pres­i­dent and chief sci­en­tif­ic of­fi­cer of Spark Ther­a­peu­tics. "We are ex­cit­ed about the progress we are mak­ing to achieve our goals of our in­ves­ti­ga­tion­al he­mo­phil­ia A and B pro­grams: to safe­ly achieve pre­dictable, con­sis­tent and sus­tained ac­tiv­i­ty lev­els that pre­vent spon­ta­neous bleed­ing."