Spark's de­liv­ery vec­tor trig­gers an­oth­er trou­bling im­mune re­ac­tion, but R&D team main­tains he­mo­phil­ia B ef­fi­ca­cy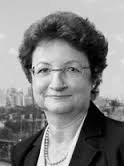 Kather­ine A. High, Spark
One month af­ter Spark Ther­a­peu­tics $ONCE spooked its in­vestors with the news of one im­mune re­ac­tion to its gene ther­a­py in a small he­mo­phil­ia B study, its in­ves­ti­ga­tors turned up at ASH to add one more case to con­cern its back­ers. But the biotech wasn't un­pre­pared, com­ing back with ev­i­dence that they were still able to con­trol the im­mune re­ac­tion to SPK-9001 while all but one of 9 pa­tients clear­ly re­mained free of bleeds.
An im­mune re­ac­tion is one thing you nev­er want to see af­ter de­liv­er­ing a gene ther­a­py, which us­es in­ac­ti­vat­ed virus­es to try and safe­ly de­liv­er a gene fix for a par­tic­u­lar ge­net­ic mal­func­tion. But the spike in liv­er en­zymes flagged an im­mune re­sponse to the Spark100 de­liv­ery ve­hi­cle for two pa­tients. Fac­tor IX ac­tiv­i­ty — the pro­tein need­ed for blood to clot — dropped from 32% to 12% in one of those pa­tients, but stayed at a ther­a­peu­tic lev­el.
Re­searchers put that pa­tient on a ta­per­ing course of cor­ti­cos­teroids. The oth­er im­mune re­sponse was dealt with more quick­ly with steroids, and the Fac­tor IX peak ac­tiv­i­ty slipped from 71% to 68%.
One of the 9 need­ed an in­fu­sion to con­trol a sus­pect­ed knee bleed even though the par­tic­i­pant has a Fac­tor IX lev­el of 36%.
This time around Spark, which is part­nered with phar­ma gi­ant Pfiz­er $PFE, was ready to start re­as­sur­ing ob­servers, even though it had more bad news to de­liv­er.
"We will mon­i­tor these two par­tic­i­pants care­ful­ly as we con­tin­ue to ta­per the cor­ti­cos­teroids," said Kather­ine A. High, M.D., pres­i­dent and chief sci­en­tif­ic of­fi­cer at Spark Ther­a­peu­tics, in a state­ment. "It's im­por­tant to re­mem­ber that the im­mune re­sponse to the cap­sid typ­i­cal­ly is tran­sient, and in both cas­es, seems to have been ar­rest­ed by cor­ti­cos­teroids. Once cor­ti­cos­teroids have been dis­con­tin­ued al­to­geth­er, lev­els of ex­pres­sion will be the best mea­sure of the ef­fi­ca­cy of this ap­proach. The ex­pe­ri­ence we have gained in im­muno-mon­i­tor­ing and in clin­i­cal man­age­ment of the im­mune re­sponse in the he­mo­phil­ia B tri­al will fur­ther in­form our up­com­ing he­mo­phil­ia stud­ies."