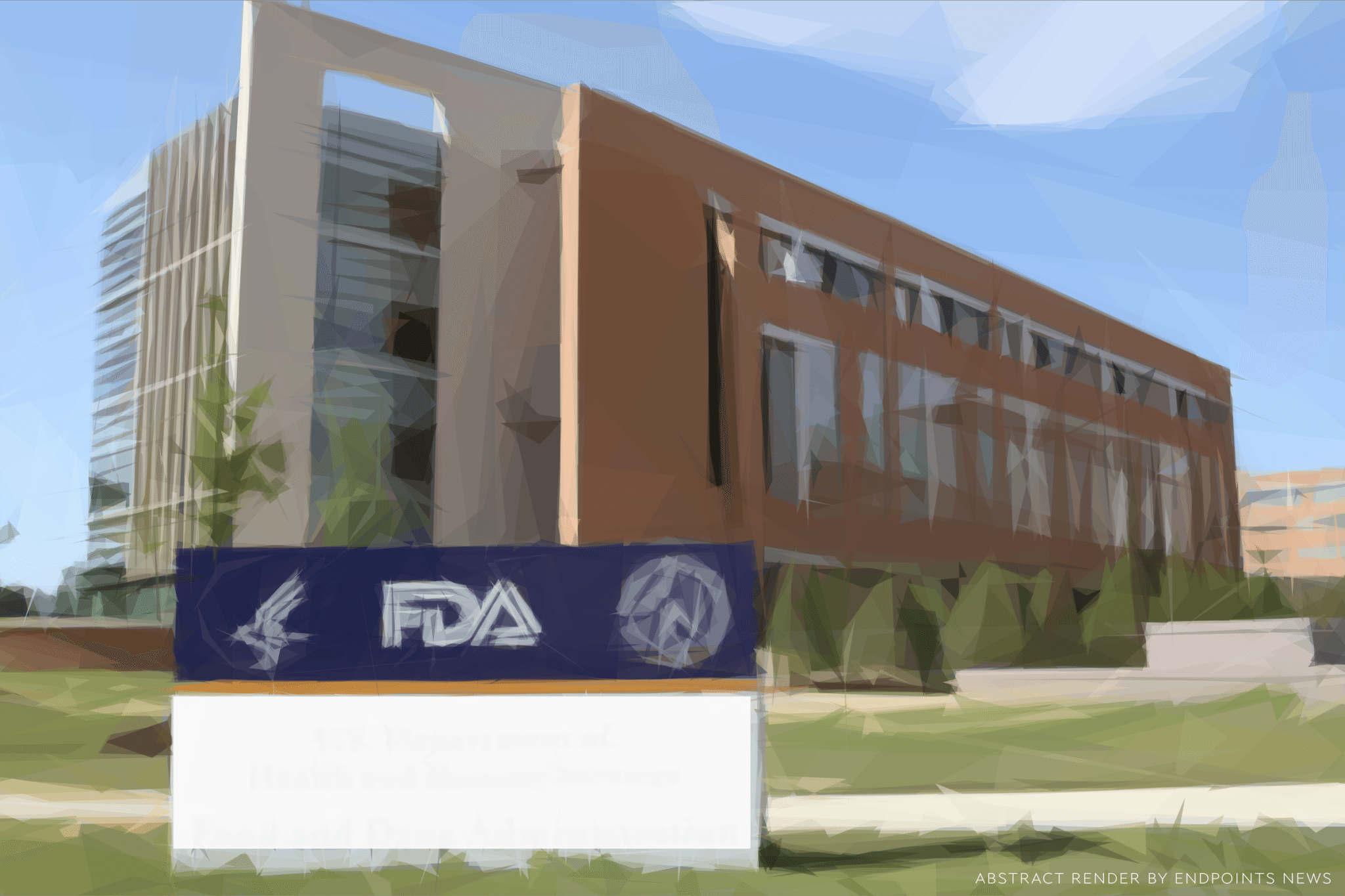 The win­ners, and losers, in the ug­ly 2016 race for new drug ap­provals
We've known for a few months now that 2016 was go­ing to be a dis­ap­point­ing year for new drug ap­provals. So it was no great sur­prise that the fi­nal tal­ly at the FDA rang up at a mea­ger 22.
Last year at this time, though, we were herald­ing a gen­er­a­tion-high score of 45 OKs, and it doesn't take a math ge­nius to see how bad the drop was.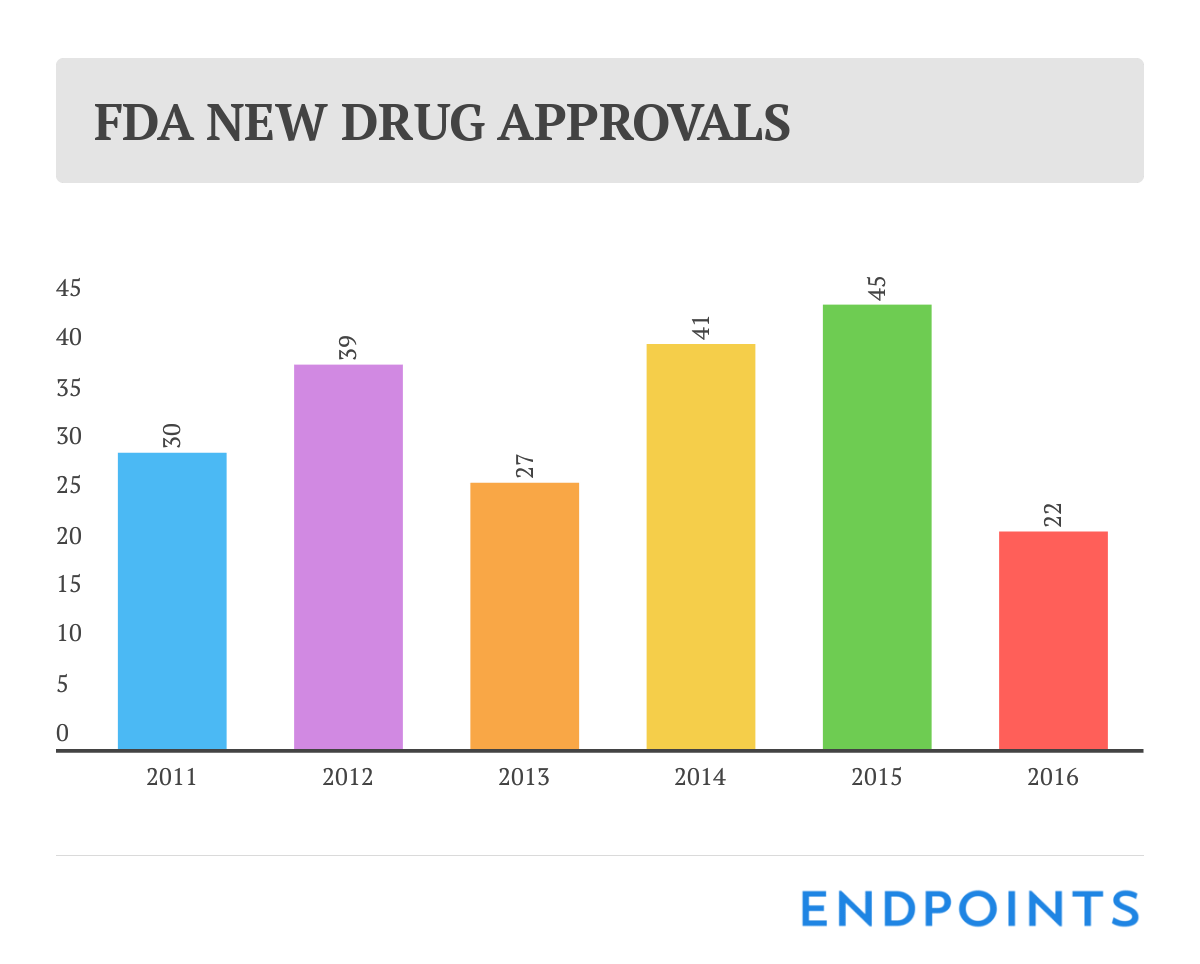 Does this sig­nal the end of bio­phar­ma as we know it?
Of course not. Sci­ence is point­ing the way to some of the great­est in­no­va­tions known in drug R&D. Much of this is be­ing ad­vanced by small­er biotech com­pa­nies backed by the bil­lions of dol­lars in­vest­ed in new com­pa­nies — through the pub­lic mar­ket and VCs — over the past three years. So the over­all pipeline re­mains large.
Is it just a tem­po­rary stum­ble that we can quick­ly jump past in 2017?
Not so fast. And maybe you should think twice be­fore ac­cept­ing some of the sooth­ing sug­ges­tions that 2016 was just a tem­po­rary aber­ra­tion we can all over­look now that we've be­gun a new year.
New drug ap­provals are like­ly to surge back up in the this year, if for no oth­er rea­son than some of the de­lays we saw on man­u­fac­tur­ing are like­ly to get cleared up, al­low­ing for a green light to some big drugs, while pipelines get a chance to eclipse a no­tably aw­ful year. It won't take much to clear this hur­dle.
But a year this bad un­der­scores a glar­ing weak­ness in the in­dus­try. The top 10 phar­ma gi­ants, which ac­count for about $70 bil­lion in an­nu­al R&D costs and main­tain a dom­i­nant po­si­tion in late-stage de­vel­op­ment, scored on­ly eight OKs. Eli Lil­ly, Mer­ck and Roche ac­count­ed for six of those. Sanofi and Pfiz­er each got one. (The full list of NDAs as tracked by the FDA can be found be­low.)
No­var­tis, As­traZeneca, Glax­o­SmithK­line, J&J and Bris­tol-My­ers Squibb didn't make the list.
Again, that's not the end of the world. Eli Lil­ly made it through one of the ugli­est R&D droughts in in­dus­try his­to­ry to see some sig­nif­i­cant new ap­provals in 2016. And they're not fin­ished. Roche saw some land­mark ap­provals, which will be cru­cial to star­ing down gener­ic com­pe­ti­tion for its flag­ship. And ear­ly next year they can look to Ocre­vus — one of those 2016 de­lays — for more help.
But when you go through a year-long in­dus­try drought, as we just did, you get a good look at the cracked foun­da­tions once hid­den by ris­ing wa­ters. Put an­oth­er way, when you're al­ready los­ing a race, blow­ing a year will leave you much, much fur­ther be­hind at many of the most dom­i­nant play­ers. Catch­ing up to a prof­itable pace just got hard­er.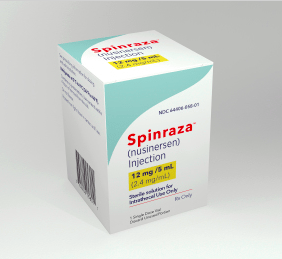 Bio­gen's Spin­raza
Time af­ter time the tal­ly of drugs this year in­cludes a new ar­rival in a crowd­ed field. One of the few true in­no­v­a­tive meds, Bio­gen's Spin­raza, will cost $750,000 for the first year. That's the ex­cep­tion that proves the rule for pack drugs, where mul­ti­ple con­tenders clus­ter in the late-stage pipeline. Ri­val­ry will help keep costs reined in, but as megafran­chise drugs are go­ing out the door in­to gener­ic ter­ri­to­ry, many of these new ar­rivals are try­ing to bite off a slice of the mar­ket. And this new, mi­ni wave of drugs comes with a set of ques­tion­able block­busters that may nev­er rise to their sell-side pro­jec­tions.
The in­dus­try's top com­pa­nies are al­so clear­ly bad at crush­ing it.
Eli Lil­ly ex­ecs once boast­ed they like to hit safe sin­gles and dou­bles in the game of drug R&D, mixed with some home run swings. And how did its home run strat­e­gy work out? They just whiffed on solanezum­ab for the third time. The year be­fore, it was evace­trapib. And when you have a Ma­jor League R&D bud­get, you should be able to make some big league plays reg­u­lar­ly.
Keep in mind, this is all play­ing out eight years af­ter much of the Big Phar­ma world em­braced open R&D ecosys­tems, launch­ing glob­al re­or­ga­ni­za­tions aimed at un­lock­ing re­search si­los and open­ing them to out­side in­no­va­tion, which was sup­posed to trig­ger a pletho­ra of new drugs. Eight years is clear­ly enough time to de­vel­op an en­tire­ly orig­i­nal pipeline. But that ma­chine has de­vel­oped some ob­vi­ous me­chan­i­cal is­sues.
For many big com­pa­nies, the rem­e­dy for R&D weak­ness has been to keep shov­ing through an­nu­al or se­mi-an­nu­al price hikes on ag­ing fran­chise drugs while the clock ticks away on patent pro­tec­tion. That strat­e­gy, tak­en to its log­i­cal ex­treme, gave us Tur­ing, Valeant, My­lan and an un­end­ing stream of con­gres­sion­al hear­ings for ex­ecs look­ing to game the sys­tem. And the bright light on drug prices is like­ly to put in­creased pres­sure on the pric­ing gam­bit, kick­ing away one of the legs that sup­ports an ail­ing set of Big Phar­ma com­pa­nies.
Even as new drug ap­provals in­crease, there's no sign that Big Phar­ma has learned to get R&D right. The ROI, as we know from De­loitte's re­cent analy­sis, is aw­ful at the big com­pa­nies and get­ting worse. Even at a high­er num­ber of new ap­provals, the ROI was bad. So you shouldn't think a re­turn to what's con­sid­ered more nor­mal for ap­provals in 2017 will fix what ails this in­dus­try.
Cu­ri­ous­ly, the woe­ful NDA num­bers were sup­posed to help trig­ger a big wave of M&A deals. But that nev­er hap­pened, with 2016 com­ing in well be­hind ex­pec­ta­tions. The pres­sure can on­ly grow more in­tense in 2017, adding to the up­ward pres­sure on val­u­a­tions for late-stage as­sets. It's go­ing to cost more than ever to do less. And for the big play­ers, struc­tur­al weak­ness­es in R&D will con­tin­ue to put in­cred­i­ble pres­sure on large re­search or­ga­ni­za­tions, many of which have been in a near per­ma­nent state of re­or­ga­ni­za­tion for more than five years, while oth­ers — in­clud­ing Sanofi's mori­bund French R&D or­ga­ni­za­tion — are stuck in neu­tral.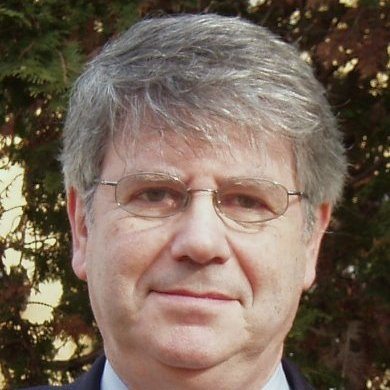 Bernard Munos
I asked Bernard Munos, who's been track­ing R&D trends for years, to give me his thoughts on the year's num­bers. It's worth pro­vid­ing al­most all of it in­tact. Munos has his own for­mu­la for count­ing new ap­provals, but the bot­tom line is still re­mark­ably bad. His thoughts:
My to­tal for 2016 show 22 ap­provals. This in­cludes 20 drugs ap­proved by CDER (ex­clud­ing two imag­ing agents) plus 2 rD­NA drugs (for he­mo­phil­ia) ap­proved by CBER. Sim­i­lar add-up for 2015 was 51. So, we are look­ing at a 57% drop! It may be a fluke, but not like­ly. FDA has said lit­tle, ex­cept that it can­not ap­prove drugs that have not been sub­mit­ted. It did ac­knowl­edge ac­cel­er­at­ing 5 ap­provals due in 2016, and shift­ing them to 2015. But even af­ter ad­just­ing for this still leaves us with a 41% drop.

I looked at the da­ta from var­i­ous an­gles. There is not much dif­fer­ence be­tween 2015 and 2016 in the pro­files of drugs ap­proved:

Pct of ap­provals go­ing to his­toric big phar­mas: 38% (2016); 41% (2015)

1st-in class: 41% (2016); 41% (2015).

NBEs, how­ev­er, are up sig­nif­i­cant­ly–52% (2016); 39% (2015)–ex­tend­ing the trend of re­cent years. The pat­tern of ap­provals in both years is rough­ly sim­i­lar: uni­form through­out the year with a bit of a surge in Q4/15, which did not re­peat in 2016.

There is a dif­fer­ence, how­ev­er, in the com­pa­nies that got ap­provals. The best per­form­ers of re­cent years (JNJ, GSK, NVS) did not show up. Nei­ther did AMGN, BMS, AZN, and BAY. That's 7 of the 13 his­toric big phar­mas. These 13 com­pa­nies got 21 ap­provals in 2016, but on­ly 8 in 2016. I don't see it as an aber­ra­tion, but as a re­flec­tion of the dif­fi­cul­ty to keep hy­per in­no­vat­ing. [Em­pha­sis added.] This is a con­cern be­cause the tra­di­tion­al big phar­ma mod­el car­ries enor­mous struc­tur­al costs, and needs hy­per­in­no­va­tion to pay for them.(At the mo­ment, hy­per­in­no­va­tion is ~2NMEs per year con­sis­tent­ly). With­out hy­per­in­no­va­tion, it de­stroys val­ue. De­loitte's re­cent study es­ti­mates re­turns to R&D at 3.7%, well be­low the cost of cap­i­tal for phar­ma (7.7%) and biotech (9.2%). So most com­pa­nies are al­ready de­stroy­ing val­ue at a hefty clip. They've been cov­er­ing that to some ex­tent with ro­bust price in­creas­es, but if Trump is to be be­lieved, this may be hard­er to do in the fu­ture. What's go­ing to give?

The grow­ing ap­provals of last few years had fu­eled the hope that the in­dus­try was rid­ing out of its funk. This year is a re­minder that we still have work to do. Some com­pa­nies are in much bet­ter shape than oth­ers, but the in­dus­try's av­er­age per­for­mance is still not sus­tain­able, even if 2016 were to be an ex­cep­tion.
Here's the full break­down on the FDA's list of new drugs ap­proved in 2016:
---
1. Zepati­er
Ex­per­i­men­tal name: El­basvir and gra­zo­pre­vir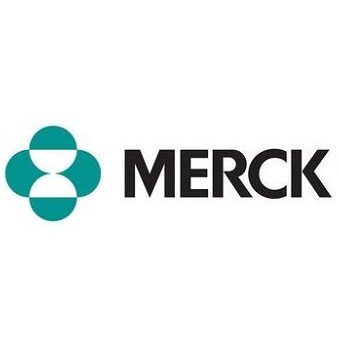 Com­pa­ny: Mer­ck $MRK
Dis­ease: He­pati­tis C
Peak sales es­ti­mate: $2 bil­lion
Ap­proval date: Jan­u­ary 28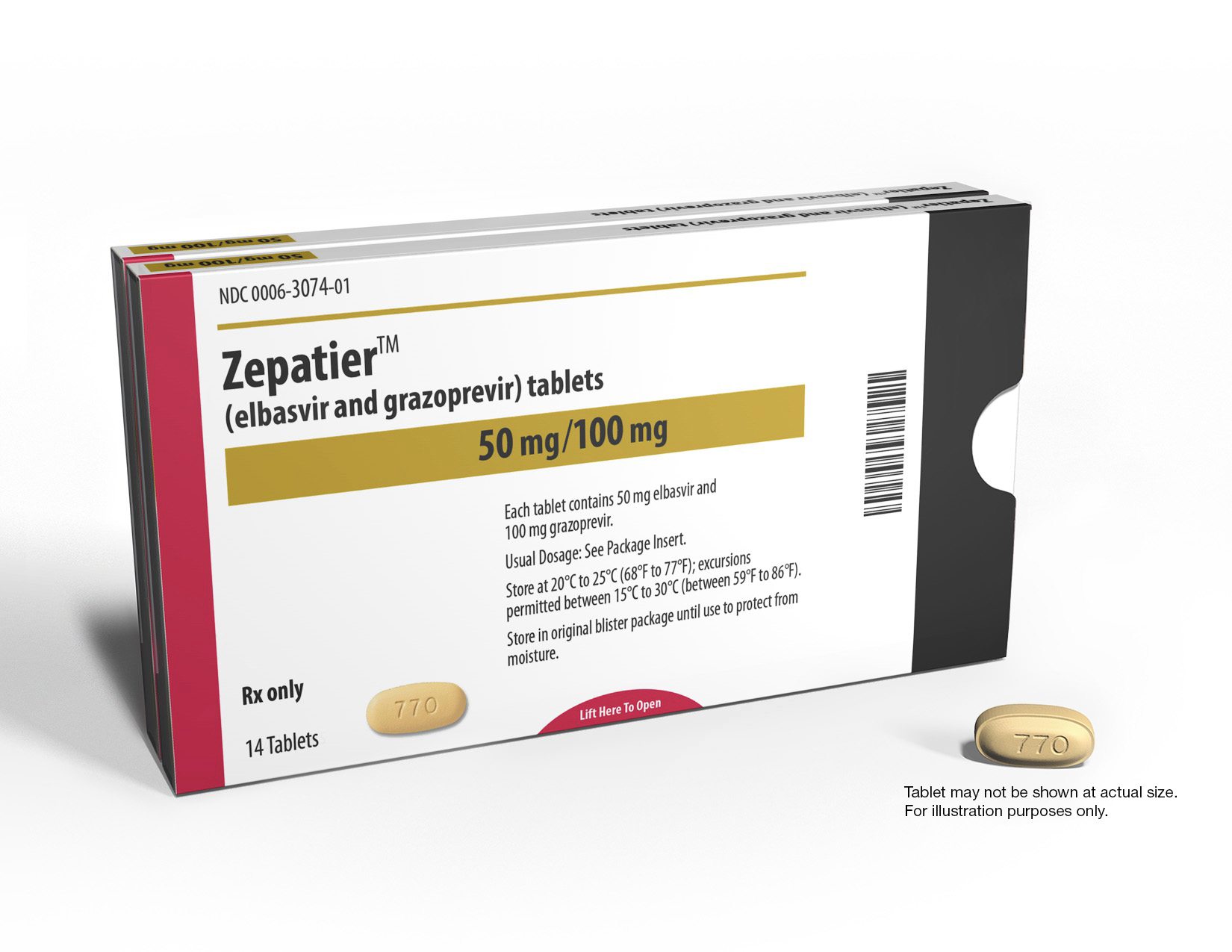 Snap­shot: Mer­ck wasn't the first to the hep C par­ty, but it helped cut the price of ad­mis­sion for pa­tients. At the time the FDA hand­ed down its OK for Zepati­er, Mer­ck was the third bio­phar­ma com­pa­ny to make its ar­rival, fol­low­ing the pi­o­neer­ing Gilead and then Ab­b­Vie. At that point, this com­bo was tru­ly need­ed by on­ly a small slice of the mar­ket, but Mer­ck helped over­turn the mar­ket­place, of­fer­ing new dis­counts that went a long way to elim­i­nat­ing pay­ers' out­rage at Gilead. It al­so helped cast a long shad­ow over the fran­chise as the ini­tial tor­rent of cash was re­duced to a more mod­est flow. These days, megablock­busters come, and megablock­busters go, in record time.
---
2. Briv­i­act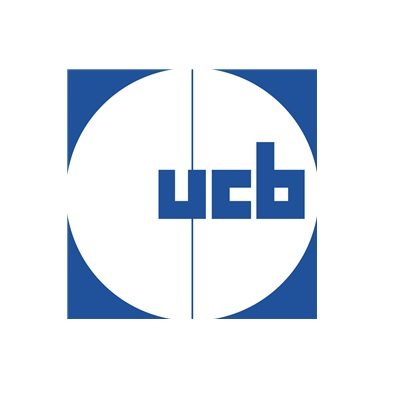 Ex­per­i­men­tal name: brivarac­etam
Com­pa­ny: UCB $UCB
Dis­ease: Epilep­sy
Peak sales es­ti­mate: N/A
Ap­proval date: Feb­ru­ary 19
Snap­shot: When UCB won this ap­proval, the FDA spot­light­ed its ease of use, not­ing that pa­tients ex­pe­ri­enc­ing a par­tial on­set seizure could get a full dose im­me­di­ate­ly, with­out hav­ing to grad­u­al­ly es­ca­late the dosage for a ther­a­peu­tic ef­fect. As an add-on, it was pre­sent­ed as one more tool in a physi­cian's tool chest for han­dling un­con­trolled bouts of epilep­sy, which have a se­ri­ous ef­fect on pa­tients who suf­fer from this con­di­tion.
---
3. An­thim

Ex­per­i­men­tal name: obil­tox­ax­imab
Com­pa­ny: Elusys Ther­a­peu­tics
Dis­ease: An­thrax
Peak sales es­ti­mate: N/A
Ap­proval date: March 18
Snap­shot: This was one of a string of new bioter­ror ther­a­pies de­vel­oped with the help of BAR­DA. The an­ti­body neu­tral­izes tox­ins spurred by B. an­thracis and was ap­proved based on an­i­mal stud­ies.
---
4. Taltz
Ex­per­i­men­tal name: ix­ek­izum­ab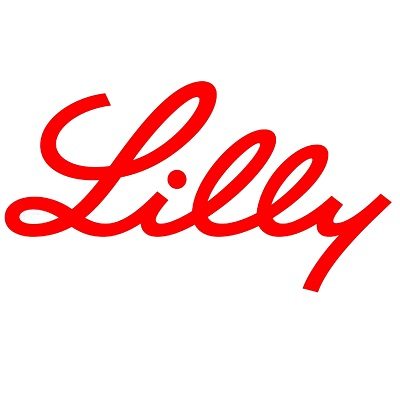 Com­pa­ny: Eli Lil­ly $LLY
Dis­ease: Pso­ri­a­sis
Peak sales es­ti­mate: $2.7 bil­lion
Ap­proval date: March 22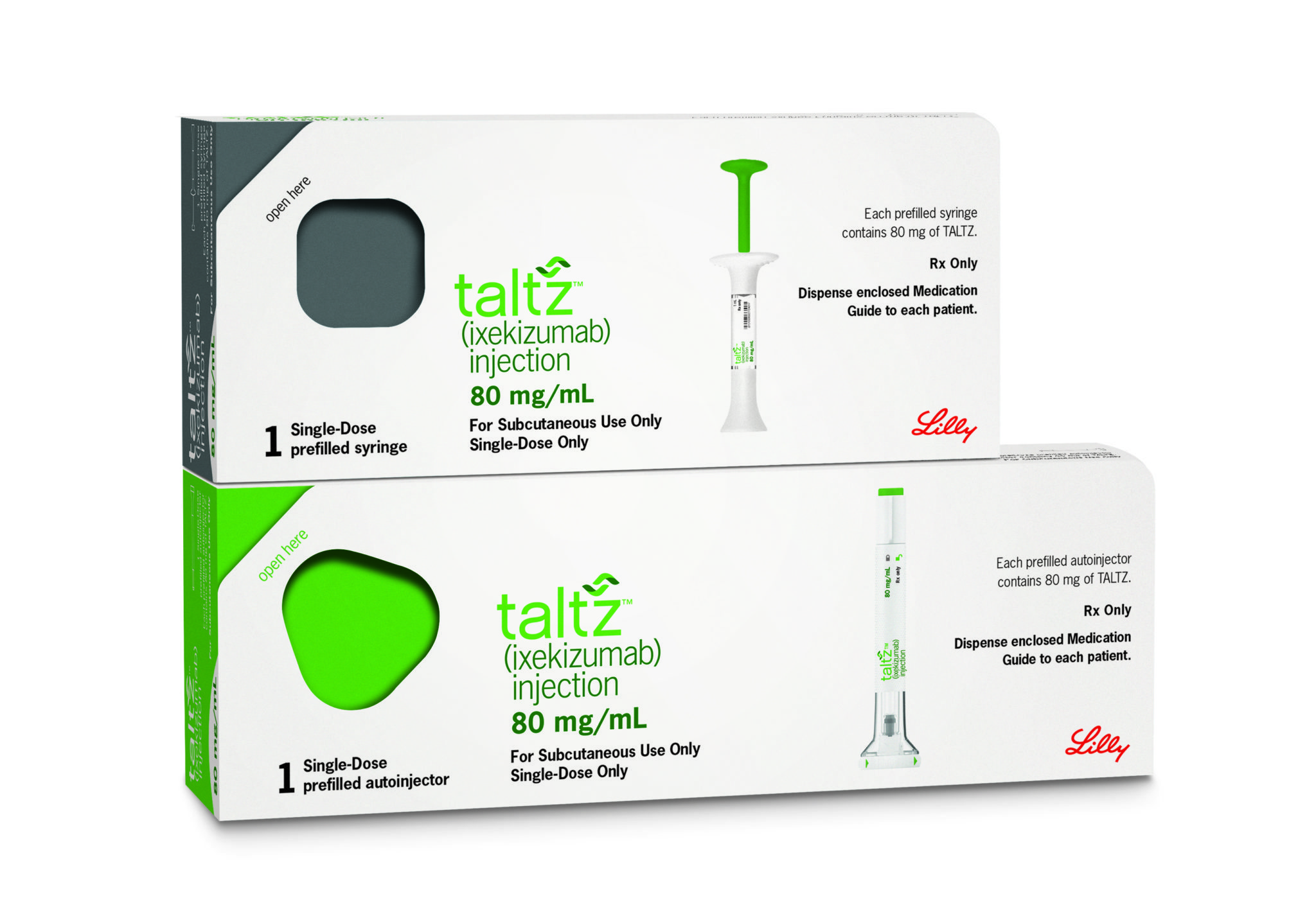 Snap­shot: Lil­ly has had a poor R&D record over the past decade, but it's been mak­ing waves with Taltz. While not the first IL-17A drug for pso­ri­a­sis — that dis­tinc­tion went to No­var­tis for Cosen­tyx — it is one of the most im­por­tant new drugs in a wave that promis­es to com­plete­ly dis­rupt the multi­bil­lion-dol­lar mar­ket for pso­ri­a­sis, with a new ap­proval in the works for pso­ri­at­ic arthri­tis. And J&J is like­ly to add to the com­pe­ti­tion with a near-term ap­proval like­ly for its IL-23 drug guselkum­ab, now un­der re­view. Mer­ck, mean­while, is bring­ing up the rear with MK-3222 while Valeant is push­ing ahead with As­traZeneca's castoff, bro­dalum­ab. Less ex­pen­sive al­ter­na­tives al­lowed Ex­press Scripts to keep Taltz off its for­mu­la­ry, part of the new game of hard­ball pay­ers have be­gun in or­der to lever­age big dis­counts. And with its di­a­betes fran­chise un­der pres­sure and solanezum­ab all but dead, big dis­counts are what Eli Lil­ly has been try­ing to avoid. In the mean­time, peak sales es­ti­mates have be­gun to drop as an­a­lysts fac­tor in a tough mar­ket­place.
---
5. Cinqair
Ex­per­i­men­tal name: reslizum­ab


Com­pa­ny: Te­va $TE­VA
Dis­ease: Asth­ma
Peak sales es­ti­mate: $300 mil­lion
Ap­proval date: March 23
Snap­shot: Te­va's win here was Glax­o­SmithK­line's loss as an­a­lysts bill this one as a show­down with Nu­cala for se­vere un­con­trolled asth­ma. But Nu­cala hit the mar­ket first, is eas­i­er to ad­min­is­ter and is wide­ly picked as the like­ly win­ner. Al­so, don't for­get that No­var­tis is busy on this mar­ket front with Xo­lair and As­traZeneca is try­ing to jump in with the IL-5 con­tender ben­ral­izum­ab af­ter post­ing da­ta from two pos­i­tive Phase III stud­ies. The los­er in this com­pe­ti­tion: Roche, which had to re­lease ter­ri­bly flawed da­ta for le­brik­izum­ab, vir­tu­al­ly killing its chance to make a splash in this kind of mar­ket.
---
6. De­fite­lio

Ex­per­i­men­tal name: de­fi­brotide sodi­um
Com­pa­ny: Jazz Phar­ma­ceu­ti­cals $JAZZ
Dis­ease: Se­vere he­pat­ic VOD
Peak sales es­ti­mate: N/A
Ap­proval date: March 30
Snap­shot: Ini­tial­ly re­ject­ed more than five years ago, Jazz got ahold of this drug in a $1 bil­lion buy­out of Gen­tium back in 2013. The March ap­proval at the FDA, though, fol­lowed a green light in Eu­rope in 2015. The ther­a­py is tar­get­ed at rare cas­es of he­pat­ic veno-oc­clu­sive dis­ease (VOD) with ad­di­tion­al kid­ney or lung ab­nor­mal­i­ties af­ter a hematopoi­et­ic stem-cell trans­plan­ta­tion pro­ce­dure. Like many new rare dis­ease drugs, it comes with a steep price: $140,000 per course. But it has a long way to go be­fore Jazz can re­coup its in­vest­ment. Third quar­ter US sales were $7.1 mil­lion and EU sales hit $21 mil­lion.
---
7. Ven­clex­ta
Ex­per­i­men­tal name: vene­to­clax
Com­pa­ny: Roche $RHH­BY, Ab­b­Vie $AB­BV
Dis­ease: Chron­ic lym­pho­cyt­ic leukemia
Peak sales es­ti­mate: $2 bil­lion
Ap­proval date: April 11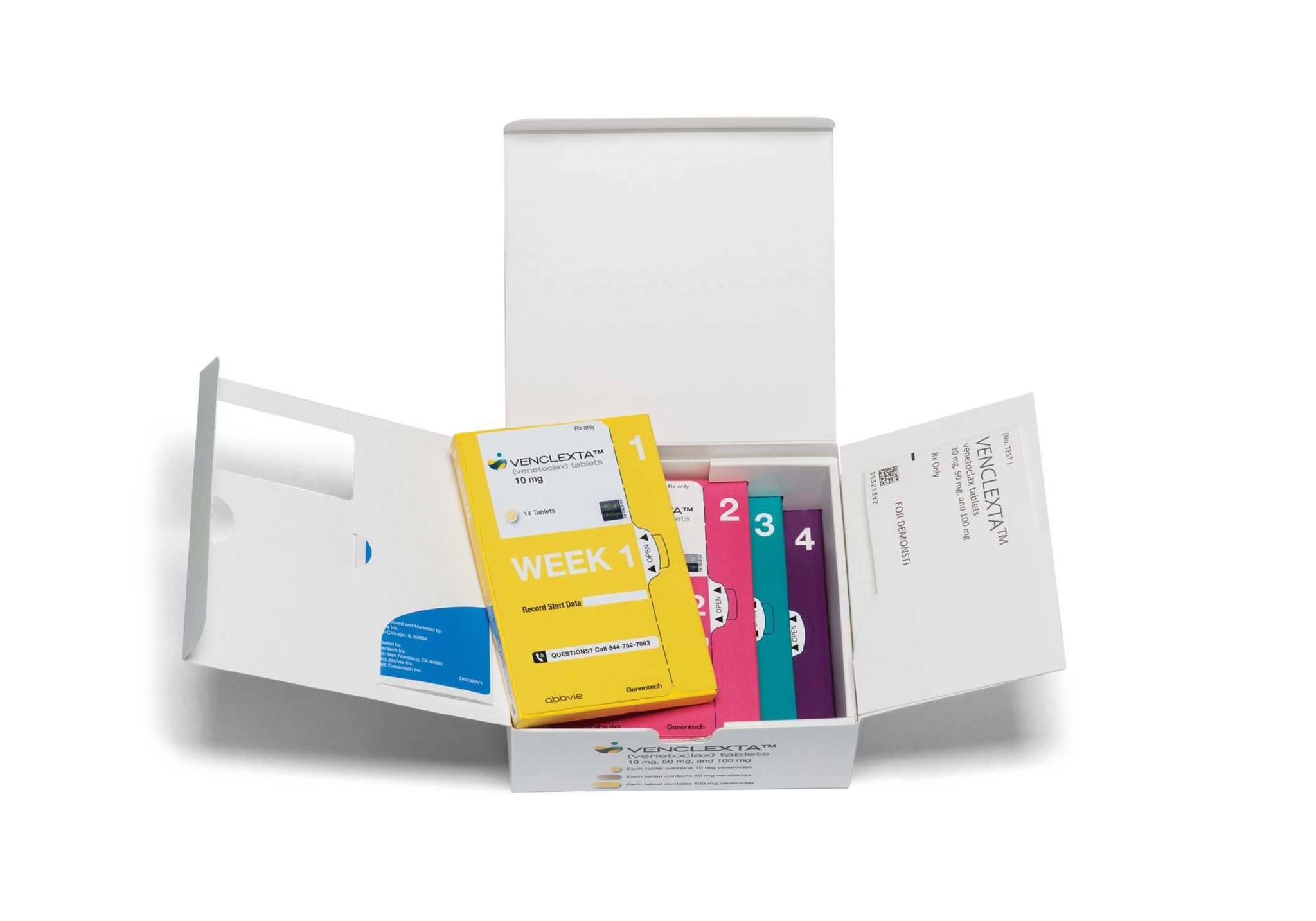 Snap­shot: This is ex­act­ly the kind of drug that the FDA likes to re­ward with a quick OK. The drug tar­gets the B-cell lym­phoma 2 (BCL-2) pro­tein and helps pa­tients with a chro­mo­so­mal ab­nor­mal­i­ty called 17p dele­tion, crip­pling a pro­tein that helps keep their tu­mor cells from dy­ing. The agency hand­ed out three break­through drug des­ig­na­tions for the pro­gram and Ab­b­Vie has big plans to match it up with Im­bru­vi­ca af­ter gain­ing a 50% stake in the drug with its $21 bil­lion buy­out of Phar­ma­cyclics.
---
8. Nu­plazid

Ex­per­i­men­tal name: pi­ma­vanserin
Com­pa­ny: Aca­dia $ACAD
Dis­ease: Hal­lu­ci­na­tions and delu­sions for Parkin­son's
Peak sales es­ti­mate: $1 bil­lion
Ap­proval date: April 30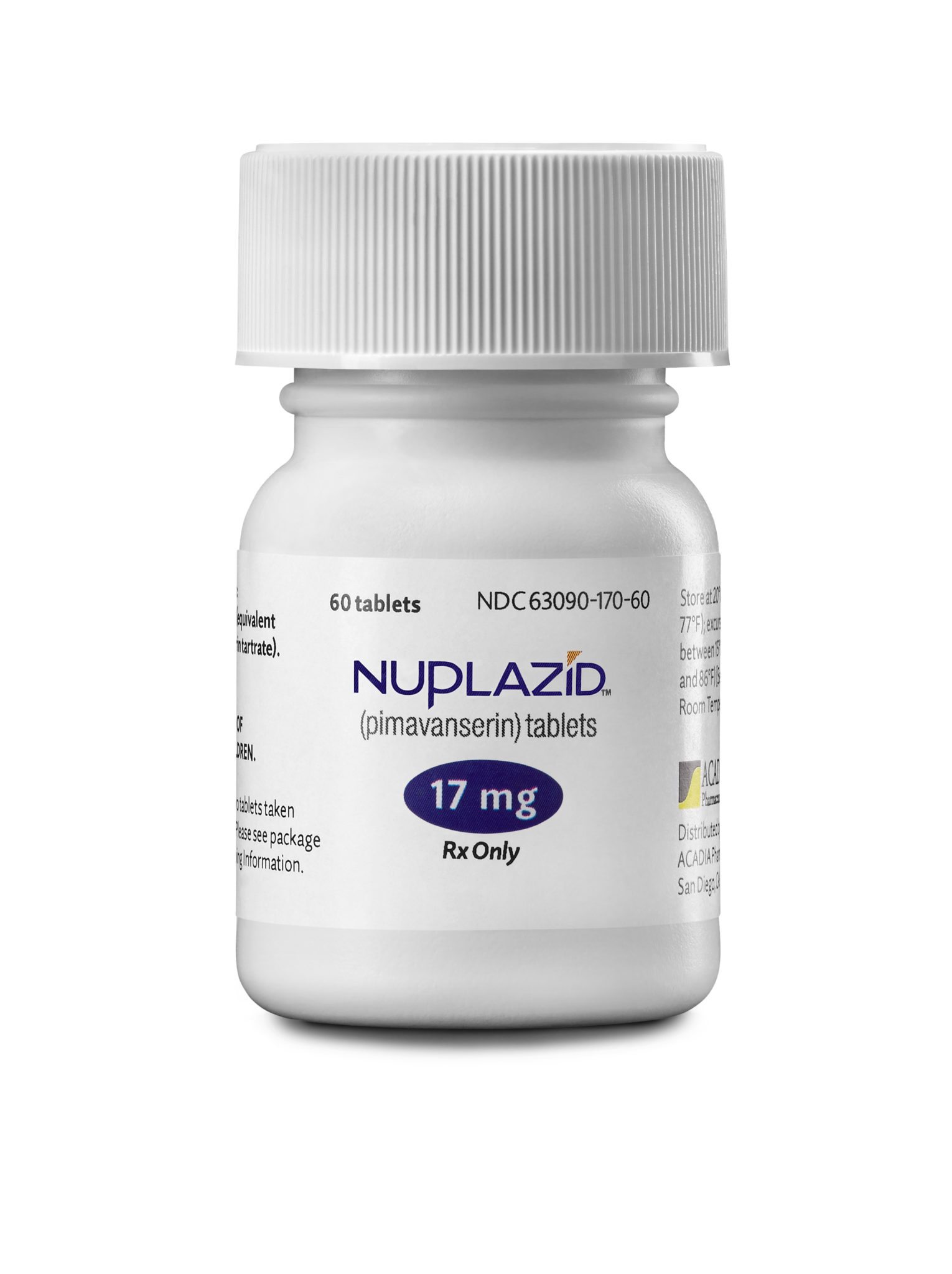 Cred­it: John Hast­ings
Snap­shot: Like sev­er­al oth­er de­vel­op­ers on this year's win­ners list, Aca­dia had a lengthy quest to com­plete be­fore gain­ing an ap­proval. And the 5-HT2A -tar­get­ing drug nev­er re­al­ly shed its rep as a trou­ble­some drug that may nev­er live up to the $1 bil­lion-plus peak sales fore­cast that has been laid out by cer­tain an­a­lysts. By the time the ini­tial ap­proval did ar­rive in April, though, it was al­most a fore­gone con­clu­sion. The drug won a rec­om­men­da­tion from a pan­el re­view hand­i­ly, but al­so earned a black box for its link to a high­er rate of death in clin­i­cal stud­ies. More re­cent­ly Aca­dia has been tout­ing da­ta for Alzheimer's de­men­tia, but this time around an­a­lysts are even more skep­ti­cal that a drug with a safe­ty is­sue will be giv­en the red car­pet treat­ment for a big dis­ease like Alzheimer's. The drug's im­pact on tar­get symp­toms fell be­hind Parkin­son's and there was a key sec­ondary fail­ure for psy­chosis that damped down en­thu­si­asm for a la­bel ex­pan­sion any­time soon.
---
9. Tecen­triq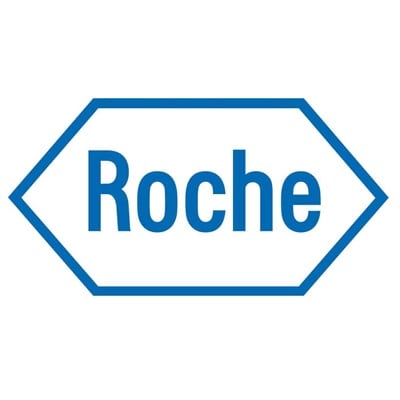 Ex­per­i­men­tal name: ate­zolizum­ab
Com­pa­ny: Roche $RHH­BY
Dis­ease: Can­cer
Peak sales es­ti­mate: $3B-plus, de­pend­ing on ex­ten­sions
Ap­proval date: May 18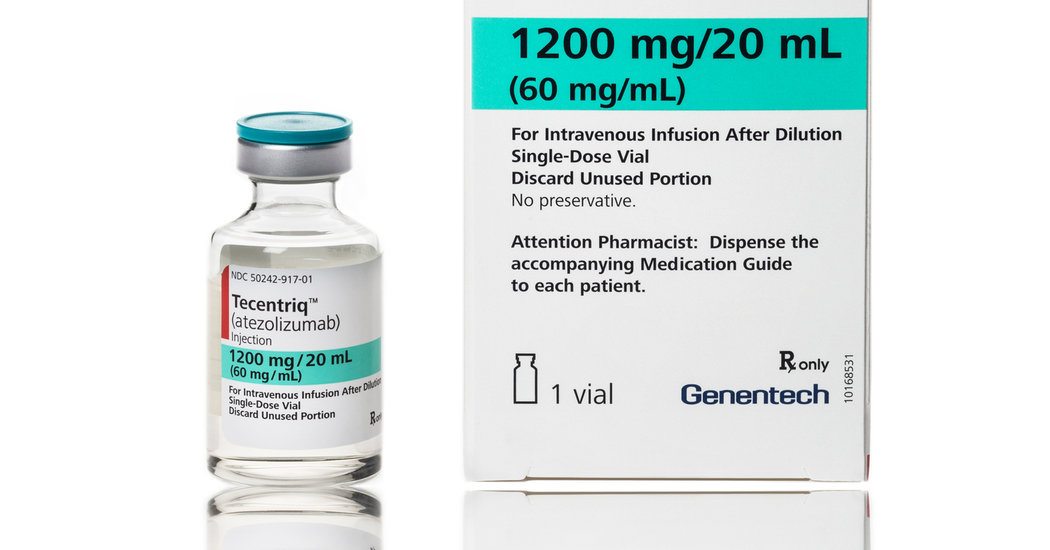 Snap­shot: De­pend­ing on your per­spec­tive, Roche was ei­ther the third play­er to ar­rive at the check­point mar­ket or the first to ap­pear with a PD-L1 drug. Ei­ther way, this was an­oth­er big win for Roche, which is reap­ing some very big ap­provals from its big Genen­tech sub­sidiary. Like Mer­ck and Bris­tol-My­ers Squibb, which got there first, Roche has big plans to build a new fran­chise out of its first check­point, a ma­jor break­through in treat­ing can­cer by free­ing a full im­mune sys­tem at­tack on can­cer cells. Just weeks ago Roche re­port­ed that com­bin­ing Tecen­triq with its MEK in­hibitor Cotel­lic along with the BRAF in­hibitor Zelb­o­raf de­liv­ered an 83% over­all re­sponse rate in their Phase Ib, with 3 of 24 — out of 29 to­tal pre­vi­ous­ly un­treat­ed pa­tients with BRAF mu­ta­tion-pos­i­tive melanoma — see­ing com­plete re­spons­es. Tecen­triq was re­cent­ly OK'd for use in sec­ond-line non-small cell lung can­cer, which fol­lowed its ap­proval for blad­der can­cer. Look for Pfiz­er and As­traZeneca to ar­rive at an ap­proval in the near fu­ture, with each adding ri­val pro­grams and am­bi­tious ex­pan­sion plans.
---
10. Zin­bry­ta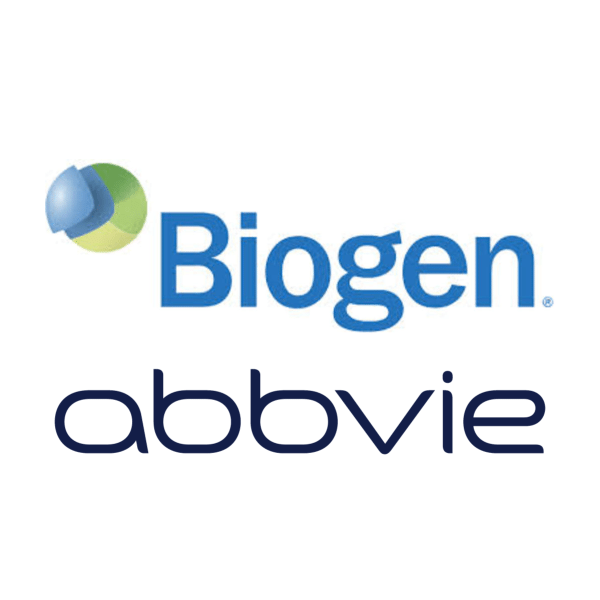 Ex­per­i­men­tal name: da­clizum­ab
Com­pa­ny: Bio­gen $BI­IB, Ab­bie $AB­BV
Dis­ease: Mul­ti­ple Scle­ro­sis
Peak sales es­ti­mate: $600 mil­lion
Ap­proval date: May 27
Snap­shot: Like a va­ri­ety of mul­ti­ple scle­ro­sis drugs, Zin­bry­ta has been linked to se­ri­ous ad­verse events, in­clud­ing po­ten­tial­ly fa­tal liv­er dam­age, which earned a black box warn­ing. And that is keep­ing this drug as a third- or fourth-line ther­a­py, in re­serve for when pa­tients have al­ready tried lead­ing ther­a­pies to con­trol this dis­ease. Bio­gen has bet­ter MS drugs al­ready on the mar­ket, and Roche is wide­ly ex­pect­ed to add an OK for Ocre­vus in the new year.
---
11. Ocali­va

Ex­per­i­men­tal name: obeti­cholic acid
Com­pa­ny: In­ter­cept Phar­ma­ceu­ti­cals $ICPT
Dis­ease: Pri­ma­ry bil­iary cholan­gi­tis
Peak sales es­ti­mate: $1.6 bil­lion by 2020
Ap­proval date: May 31
Snap­shot: Ocali­va was the first new drug to come along for PBC in about 20 years, and reg­u­la­tors were hap­py to speed it along un­der ac­cel­er­at­ed ap­proval rules. FDA ad­vis­ers felt that da­ta on a sin­gle bio­mark­er for the dis­ease — us­ing al­ka­line phos­phatase (ALP) as a sur­ro­gate end­point for trans­plant-free sur­vival — was enough to war­rant an ap­proval. Da­ta on an­oth­er key bio­mark­er, to­tal biliru­bin — which could come from a con­fir­ma­to­ry study — were large­ly ab­sent in the biotech's NDA. The pan­el al­so backed start­ing the dose at 5 mg and then titrat­ing up to 10 mg in or­der to achieve a re­sponse while guard­ing against side ef­fects. That point was picked up by the agency, which in­clud­ed the dos­ing reg­i­men in the la­bel. And many felt that there are enough da­ta to sup­port the use of OCA as a monother­a­py for a small num­ber of pa­tients who can't tol­er­ate ur­sodeoxy­cholic acid. A Eu­ro­pean OK fol­lowed in the fall.
---
12. Ax­u­min

Agent: flu­ci­clovine F 18
Com­pa­ny: Blue Earth Di­ag­nos­tics
Dis­ease: Prostate can­cer
Peak sales es­ti­mate: N/A
Ap­proval date: May 27
Snap­shots: Di­ag­nos­tics like Ax­u­min don't get much at­ten­tion, but they can make a big dif­fer­ence in treat­ing pa­tients. "An imag­ing agent with suf­fi­cient di­ag­nos­tic per­for­mance to ad­e­quate­ly de­tect and lo­cal­ize re­cur­rent prostate can­cer can pro­vide re­fer­ring physi­cians with ac­tion­able in­for­ma­tion to guide biop­sy and in­form man­age­ment de­ci­sions for their pa­tients," David M. Schus­ter, MD, a Geor­gia Re­search Al­liance Dis­tin­guished Can­cer Sci­en­tist, As­so­ci­ate Pro­fes­sor of Ra­di­ol­o­gy and Imag­ing Sci­ences, and Di­rec­tor of the Di­vi­sion of Nu­clear Med­i­cine and Mol­e­c­u­lar Imag­ing at Emory Uni­ver­si­ty School of Med­i­cine said on the oc­ca­sion. "The flu­ci­clovine mol­e­cule in Ax­u­min was orig­i­nal­ly de­vel­oped at Emory by Mark Good­man, PhD, and de­tects the up­reg­u­la­tion of amino acid trans­port that oc­curs in prostate can­cer and can po­ten­tial­ly iden­ti­fy re­cur­rent prostate can­cer more re­li­ably than con­ven­tion­al imag­ing tech­niques. The prod­uct will be con­ve­nient for pa­tients and imag­ing fa­cil­i­ties, as it can be made wide­ly avail­able and the en­tire imag­ing pro­ce­dure can typ­i­cal­ly be com­plet­ed in less than 30 min­utes."
---
13. Netspot – Di­ag­nos­tic agent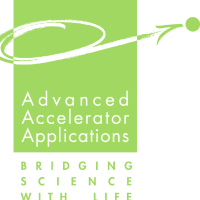 Agent: gal­li­um Ga 68 dotatate in­jec­tion
Com­pa­ny: Ad­vanced Ac­cel­er­a­tor Ap­pli­ca­tions $AAAP
Dis­ease: Rare neu­roen­docrine tu­mors
Peak sales es­ti­mate: N/A
Ap­proval date: June 1
Snap­shot: This ra­dioac­tive probe will help lo­cate tu­mors in adult and pe­di­atric pa­tients with the rare con­di­tion so­mato­statin re­cep­tor pos­i­tive neu­roen­docrine tu­mors (NETs).
---
14. Ep­clusa
Ex­per­i­men­tal names: so­fos­bu­vir and vel­patasvir
Com­pa­ny: Gilead $GILD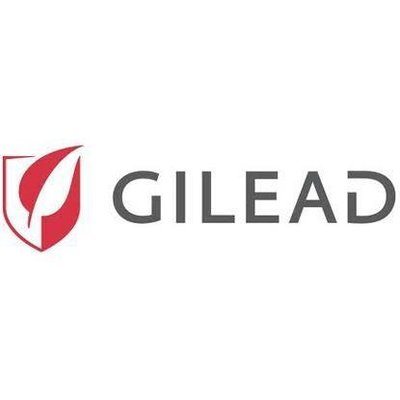 Dis­ease: He­pati­tis C
Peak sales es­ti­mate: N/A
Ap­proval date: June 28
Snap­shot: Gilead took an­oth­er step down a long R&D Odyssey on hep C that start­ed with So­val­di when it won an OK for Ep­clusa. This new com­bo (of So­val­di and vel­patasvir) of­fered a pan-geno­type drug that ad­dressed a broad pa­tient pop­u­la­tion, mak­ing it eas­i­er still to cure this dis­ease. Per­haps the most im­por­tant el­e­ment in this OK was that Gilead pushed through a new whole­sale dis­count price to po­si­tion its new hep C en­try against the com­pe­ti­tion. That helped turn down the vol­ume on the vo­cal crit­i­cism Gilead faced with So­val­di and Har­voni, while al­so fur­ther blunt­ing its cash flow from the dis­ease.
---
15. Xi­idra
Ex­per­i­men­tal name: li­fite­grast oph­thalmic so­lu­tion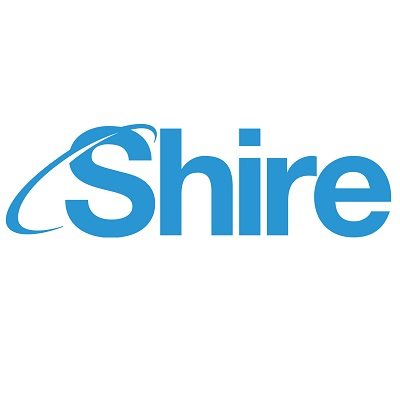 Com­pa­ny: Shire $SH­PG
Dis­ease: Dry eye dis­ease
Peak sales es­ti­mate: $1 bil­lion plus
Ap­proval date: Ju­ly 12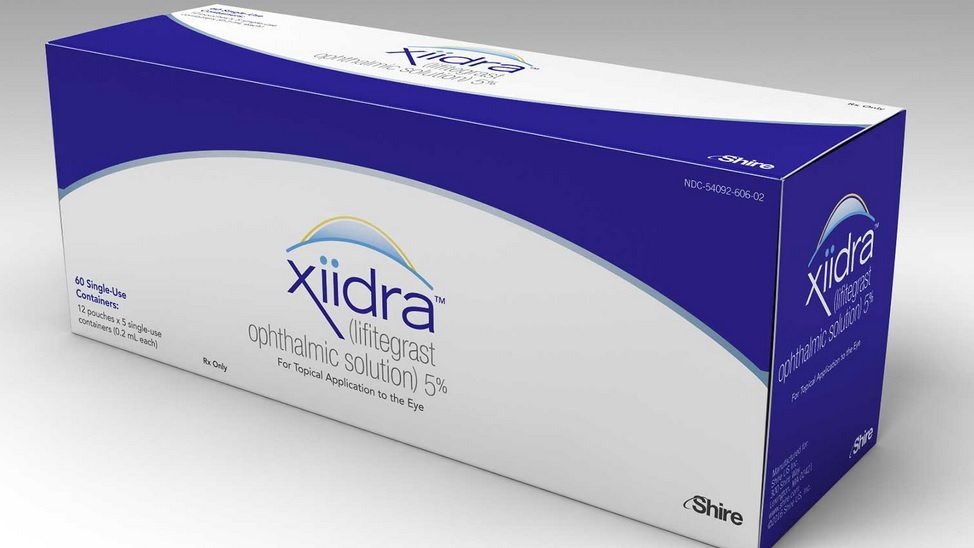 Snap­shot: This was a key win for CEO Flem­ming Orn­skov, who added a fo­cus on oph­thal­mol­o­gy when he took over as CEO. An FDA de­lay didn't help things, but Orn­skov's team re­mained ab­solute­ly com­mit­ted to mak­ing this new drug for dry eye dis­ease in­to a block­buster. Once the sub­ject of an Ab­b­Vie takeover at­tempt, which was scut­tled by new fed­er­al rules de­signed to de­rail tax in­ver­sions, Orn­skov wants to make Shire in­to a glob­al bio­phar­ma force to be reck­oned with. And Xi­idra will play a big role in de­ter­min­ing his abil­i­ty to great­ly ex­pand sales. In this case, Shire will have to con­tend with Brent Saun­ders and Al­ler­gan, which earned more than a bil­lion dol­lars last year for the lead­ing dry eye treat­ment on the mar­ket, Resta­sis (cy­closporin). The bulk of that mon­ey came from the big US mar­ket.
---
16. Ad­lyx­in
Ex­per­i­men­tal name: lixise­n­atide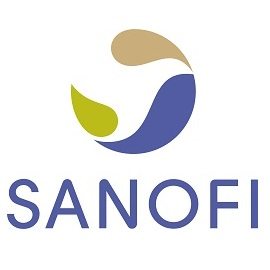 Com­pa­ny: Sanofi $SNY
Dis­ease: Di­a­betes
Peak sales es­ti­mate: $900 mil­lion
Ap­proval date: Ju­ly 28
Snap­shot: Sanofi has a hard time when it comes to win­ning any­thing on its own. Case in point: Ad­lyx­in. The phar­ma gi­ant has been strug­gling for years to get this di­a­betes ther­a­py on the US mar­ket. And once it ac­com­plished that in Ju­ly, an­a­lysts im­me­di­ate­ly high­light­ed its run­ner-up sta­tus to Eli Lil­ly's Trulic­i­ty and its less-than-stel­lar com­par­i­son with No­vo's dom­i­nant GLP-1 drug Vic­toza, which scored promis­ing car­dio out­comes in a re­cent study. The di­a­betes sec­tor, in gen­er­al, has been fad­ing for all the big play­ers, mak­ing this high­ly com­pet­i­tive field even more dif­fi­cult for Sanofi.
---
17. Ex­ondys 51
Ex­per­i­men­tal name: eteplirsen


Com­pa­ny: Sarep­ta $SRPT
Dis­ease: Duchenne mus­cu­lar dy­s­tro­phy
Peak sales es­ti­mate: Varies
Ap­proval date: Sep­tem­ber 19
Snap­shot: The la­bel on Ex­ondys 51 in­cludes this: "A clin­i­cal ben­e­fit of Ex­ondys 51 has not been es­tab­lished." That point was the sub­ject of an in­ter­nal war at the FDA over whether the agency should have ap­proved it for mar­ket­ing. And a large group of pay­ers are adding cov­er­age re­stric­tions and in some cas­es sim­ply re­fus­ing to re­im­burse for the drug at all, say­ing they don't cov­er ex­per­i­men­tal ther­a­pies. Janet Wood­cock, though, was able to over­ride heat­ed ob­jec­tions at the FDA to get this one on the mar­ket for a rare, fa­tal dis­ease. The ques­tion now is how se­vere­ly the re­stric­tions placed on its use will choke rev­enue as the com­pa­ny starts sell­ing this at about $300,000 a year.
---
18. Lartru­vo
Ex­per­i­men­tal name: olara­tum­ab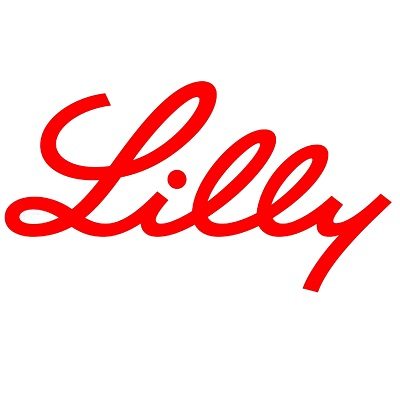 Com­pa­ny: Eli Lil­ly $LLY
Dis­ease: Soft tis­sue sar­co­ma
Peak sales es­ti­mate: N/A
Ap­proval date: Oc­to­ber 19
Snap­shot: Eli Lil­ly was able to ben­e­fit from the FDA's ea­ger­ness to push new can­cer drugs out in­to the mar­ket, win­ning an ac­cel­er­at­ed ap­proval based on da­ta from a small mid-stage tri­al. The drug tar­gets PDGF re­cep­tors which cause tu­mor growth, of­fer­ing some hope to a group of pa­tients who can't be treat­ed by ra­di­a­tion or surgery and in a group with a type of STS that can be treat­ed with the chemo an­thra­cy­cline. The ap­proval al­so of­fered new ev­i­dence that Lil­ly had fi­nal­ly over­come the R&D drought that plagued the phar­ma gi­ant for years. And it soft­ened the blow when solanezum­ab failed yet an­oth­er late-stage study for Alzheimer's.
---
19. Zin­pla­va
Ex­per­i­men­tal name: be­zlo­tox­um­ab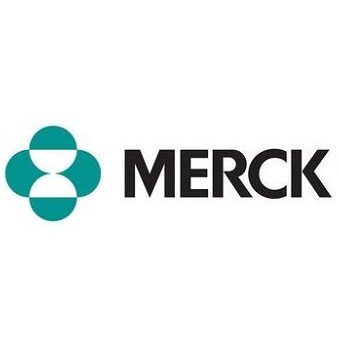 Com­pa­ny: Mer­ck $MRK
Dis­ease: C. Diff in­fec­tions
Peak sales es­ti­mate: N/A
Ap­proval date: Oc­to­ber 23
Snap­shot: This one did not come easy for Mer­ck. Orig­i­nal­ly in-li­censed about sev­en years ago, the an­ti­body had been part of a pair of pro­grams. But a tri­al fail­ure forced Mer­ck to dump the com­ple­men­tary pro­gram and ze­ro in on an ap­proval here for Zin­pla­va. Back in June, an FDA pan­el of out­side ex­perts vot­ed 10 to 5 to ap­prove the drug, with the 5 'no' vot­ers rais­ing point­ed con­cerns that Mer­ck nev­er made the piv­otal study large enough to iden­ti­fy which pa­tients would be most like­ly to ben­e­fit from it.
---
20. Eu­crisa
Ex­per­i­men­tal name: crisabo­role

Com­pa­ny: Pfiz­er $PFE
Dis­ease: Atopic der­mati­tis
Peak sales es­ti­mate: $2 bil­lion
Ap­proval date: De­cem­ber 14
Snap­shot: Pfiz­er bagged the non-steroidal top­i­cal PDE4 in­hibitor when it ac­quired Ana­cor Phar­ma­ceu­ti­cals last May for $5.2 bil­lion. If the drug can earn any­thing close to what the an­a­lysts have been say­ing, that will be a steal. But most peo­ple in this field have been fixed on the pro­gram for dupilum­ab at Re­gen­eron and Sanofi, which has pro­duced stel­lar da­ta from a broad range of stud­ies. Still, there should be plen­ty of pa­tients to divvy up among them­selves for this se­ri­ous un­met med­ical need.
---
21. Rubra­ca
Ex­per­i­men­tal name: ru­ca­parib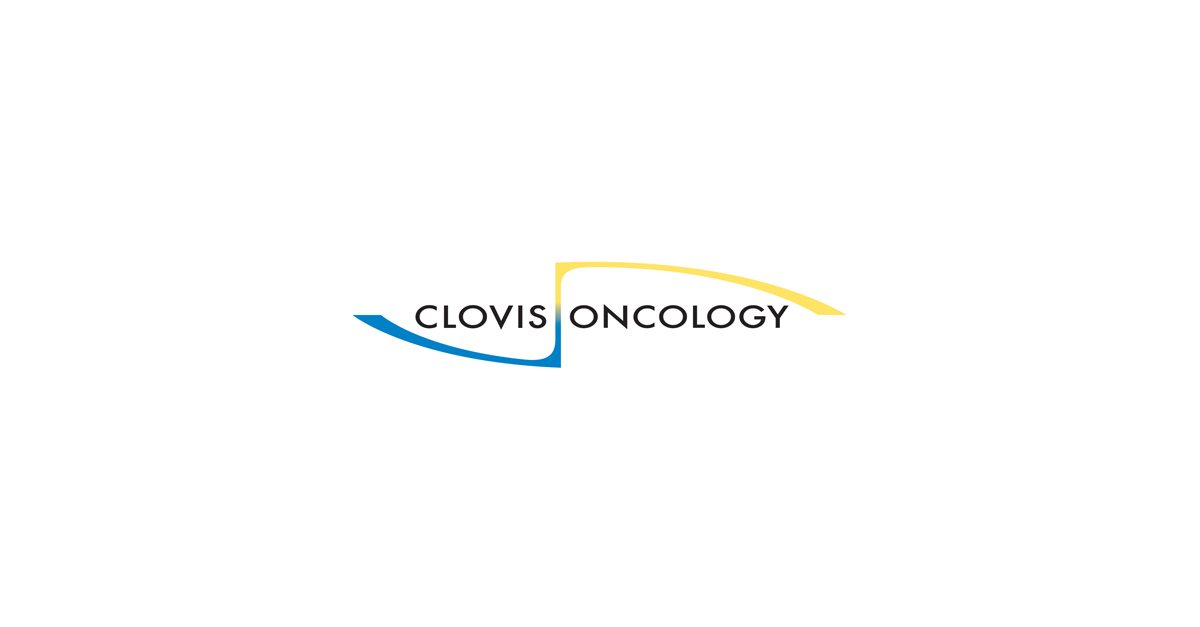 Com­pa­ny: Clo­vis On­col­o­gy $CLVS
Dis­ease: Ovar­i­an can­cer
Peak sales es­ti­mate: $750 mil­lion to $1 bil­lion
Ap­proval date: De­cem­ber 19
Snap­shot: One of the big ironies in the field of PARP in­hi­bi­tion is that Clo­vis got this drug from Pfiz­er when the phar­ma gi­ant was re­or­ga­niz­ing its pipeline. Then ear­li­er this year the phar­ma gi­ant picked up a ri­val PARP with its $14 bil­lion Medi­va­tion buy­out. The Clo­vis ap­proval put the biotech in di­rect com­pe­ti­tion with As­traZeneca's Lyn­parza, which was the first PARP to make it to the mar­ket with an ac­cel­er­at­ed OK. But an­a­lysts ex­pect plen­ty of new ri­val­ry com­ing up as tri­als line up fresh da­ta for dif­fer­ent pa­tient pop­u­la­tions. Clo­vis won boast­ing rights to its first mar­ket­ed prod­uct af­ter a hu­mil­i­at­ing set­back with rocile­tinib, where it was forced to cor­rect some shady da­ta on tu­mor re­spons­es. That drug was re­ject­ed by the FDA, which al­lowed Clo­vis to or­ga­nize a mid­night bur­ial rather than try to sell a trou­bled drug.
---
22. Spin­raza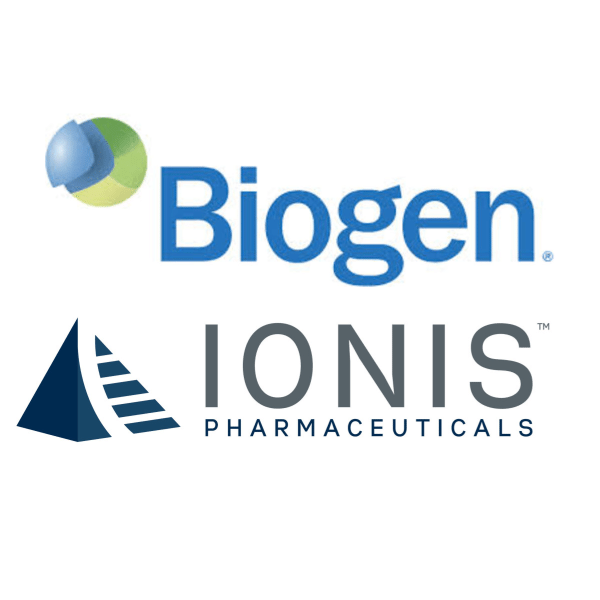 Ex­per­i­men­tal name: nusin­ersen
Com­pa­ny: Bio­gen $BI­IB, Ions $IONS
Dis­ease: Spinal mus­cu­lar at­ro­phy
Peak sales es­ti­mate: $2 bil­lion – $3 bil­lion
Ap­proval date: De­cem­ber 23
Snap­shot: One of the few ground­break­ing new ap­provals this year, Bio­gen earned a bad­ly need­ed ac­cel­er­at­ed ap­proval just days ago for rare cas­es of spinal mus­cu­lar at­ro­phy. Us­ing the Ham­mer­smith Func­tion­al Mo­tor Scale Ex­pand­ed re­port card for pa­tients' mo­tor func­tions, the drug arm wit­nessed a mean 4.0 im­prove­ment on scores while the place­bo arm dropped by 1.9 points, a 5.9 point over­all spread in the drug's fa­vor. Bio­gen, which is see­ing its MS rev­enue from the flag­ship Tec­fidera flat­ten out, de­cid­ed to price this at $750,000 for the first year, with a $375,000 per year fol­lowup. AveX­is, though, has been get­ting a lot of at­ten­tion since it an­nounced plans to shoot for an ap­proval of its SMA ther­a­py af­ter a small, sin­gle-arm study sanc­tioned by the FDA. That could present Bio­gen with a ma­jor com­peti­tor for this small mar­ket, though the ri­val still has to nav­i­gate a per­ilous de­vel­op­ment pro­gram.