Alzheimer's: Learn­ing From a Lega­cy of Bit­ter Set­backs
by SHEHLA SHAKOOR, JOHN CAR­ROLL, AR­SALAN ARIF, and the END­POINTS NEWS TEAM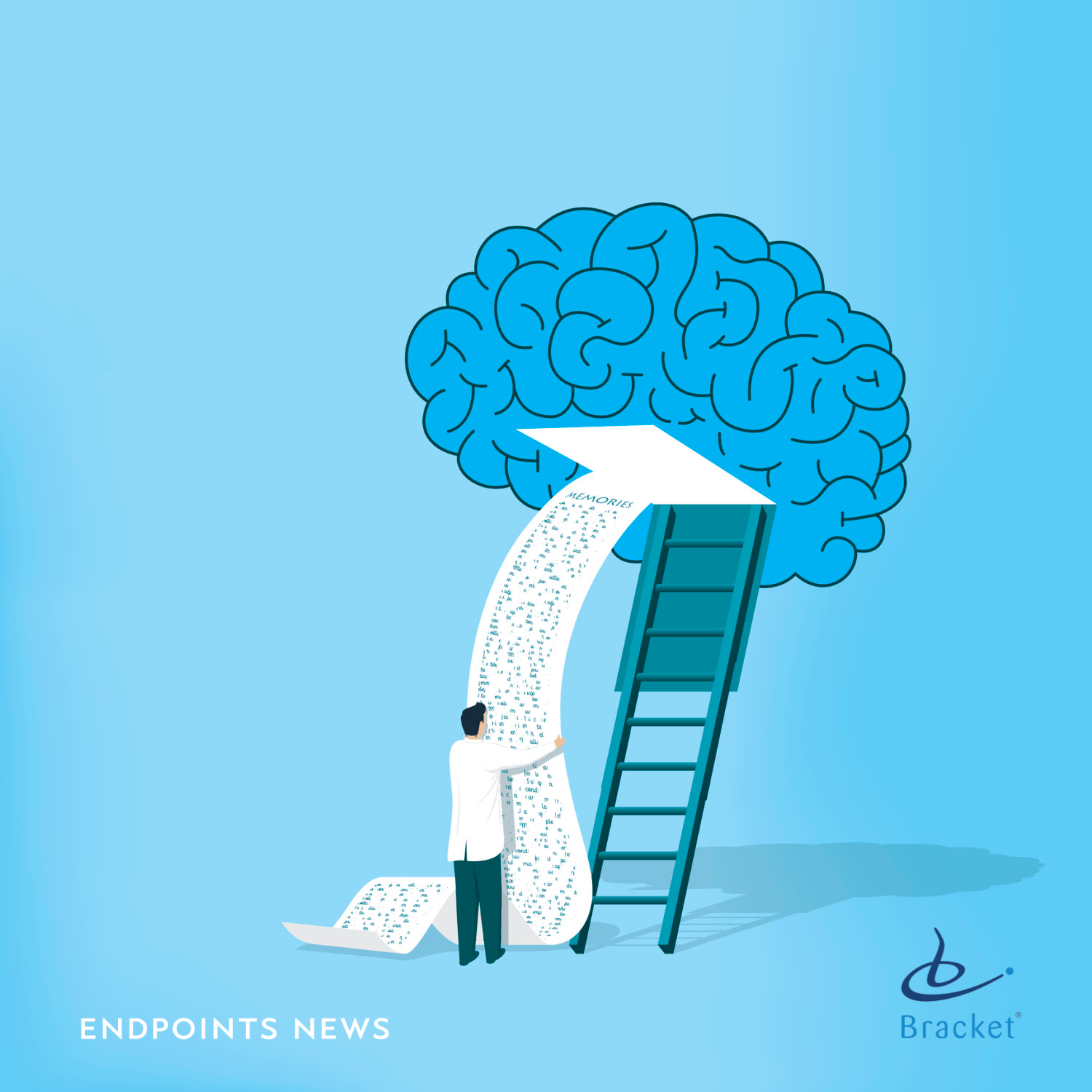 ---
In bio­phar­ma R&D, the biggest and best drug tar­gets al­ways in­volve un­met med­ical need—and Alzheimer's fits that de­f­i­n­i­tion bet­ter than any oth­er ma­jor dis­ease.
There's good rea­son for that, and it's in­side our heads. The cir­cuit­ry of the hu­man brain is in­cred­i­bly com­plex, with some 100 tril­lion synaps­es fer­ry­ing elec­tri­cal mes­sages be­tween neu­rons in a con­stant fren­zy. In the brains of Alzheimer's pa­tients, those bi­o­log­ic process­es break down. Mes­sages go awry, of­ten to cat­a­stroph­ic re­sults.In­ves­ti­ga­tors have been fo­cus­ing on tox­ic con­cen­tra­tions of amy­loid be­ta that clog up those synaps­es and on a sub­stance called tau that's found in­side neu­rons. While some big play­ers like Glax­o­SmithK­line and As­traZeneca have stepped back in re­cent years, pre­fer­ring to fo­cus their re­sources in dis­eases where they're like­ly to make a big­ger im­pact, and more quick­ly, a group of big and small drug de­vel­op­ers re­main stub­born­ly com­mit­ted to the field.
To un­der­stand why they've dou­bled down, you need to un­der­stand the num­bers. And they all point to a crush­ing cost from a dead­ly se­ri­ous ag­ing dis­ease.
Of the 5.5 mil­lion Amer­i­cans with Alzheimer's, 4% are un­der 65, ac­cord­ing to a new re­port from the Alzheimer's As­so­ci­a­tion. That num­ber swells to 16% among se­niors be­tween 65 and 74, then 44% for the next decade and 38% in the 85-and-old­er group. That's a lot of peo­ple, and in an ag­ing pop­u­la­tion, the num­bers are about to grow.
It's not just pa­tients, ei­ther. There are close to three un­paid care­givers for each of the Amer­i­cans with Alzheimer's, and they're de­vot­ing in­creas­ing amounts of time to their af­flict­ed fam­i­ly mem­bers.
The cost of Alzheimer's care will hit $259 bil­lion this year. And that pales in com­par­i­son to what's com­ing.
By 2050, the cost of care is ex­pect­ed to quadru­ple, to more than a tril­lion dol­lars. Medicare can't han­dle that kind of math. Nor can the health­care sys­tems in oth­er coun­tries that will have to ad­just to even big­ger pa­tient pools as pop­u­la­tion de­mo­graph­ics go in­creas­ing­ly gray.
Num­bers like that are scary for so­ci­ety, but they spell a big op­por­tu­ni­ty for drug­mak­ers. If any­one cre­ates a treat­ment that mod­i­fies the pro­gres­sion of the dis­ease—or even de­liv­ers gains on the symp­to­matic side—that's a gold­en tick­et. The po­ten­tial pay­off could dri­ve bil­lions in an­nu­al prof­it.
As a re­sult, com­pa­nies like Eli Lil­ly, Roche and Mer­ck & Co. have been pump­ing bil­lions of dol­lars in­to late-stage re­search projects. The pay­off over the past 14 years: $0.
---
As a re­sult, com­pa­nies like Eli Lil­ly, Roche and Mer­ck & Co. have been pump­ing bil­lions of dol­lars in­to late-stage re­search projects.
The pay­off over the past 14 years: $0
---
Alzheimer's brain.

Com­put­er graph­ic of a ver­ti­cal (coro­nal) slice through the brain of an Alzheimer pa­tient (at left) com­pared with a nor­mal brain (at right). The Alzheimer's dis­ease brain (red) is con­sid­er­ably shrunk­en, due to the de­gen­er­a­tion and death of nerve cells. Apart from a de­crease in brain vol­ume, the sur­face of the brain is of­ten more deeply fold­ed. Tan­gled pro­tein fil­a­ments (neu­rofib­ril­lary tan­gles) oc­cur with­in nerve cells and pa­tients al­so de­vel­op brain le­sions of be­ta- amy­loid pro­tein. Alzheimer's dis­ease ac­counts for most cas­es of se­nile de­men­tia. Symp­toms in­clude mem­o­ry loss, dis­ori­en­ta­tion, per­son­al­i­ty change and delu­sion. It ul­ti­mate­ly leads to death.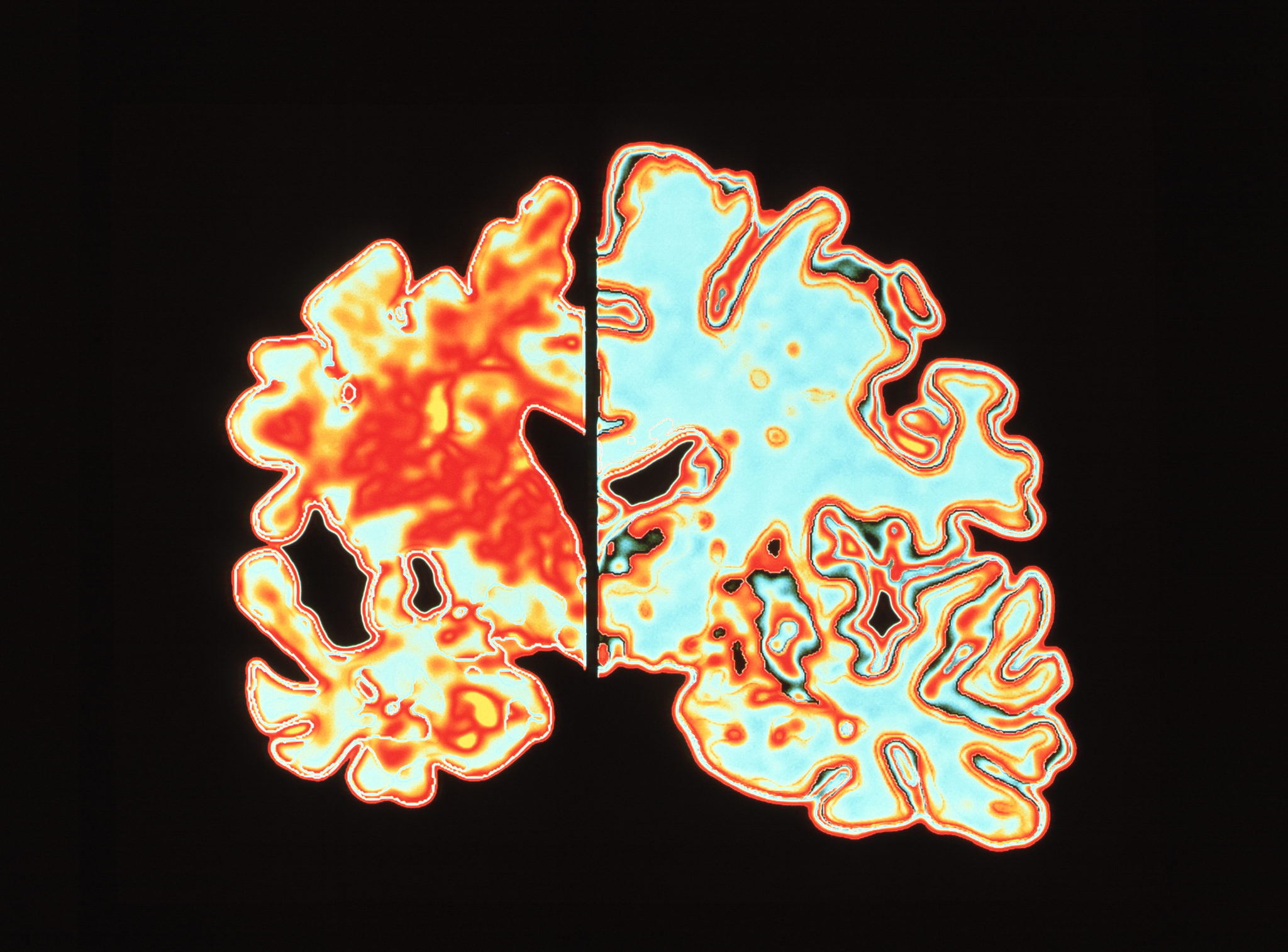 Click on the im­age to see the full-sized ver­sion
---
Phar­ma com­pa­nies have an­nounced one failed study af­ter an­oth­er. The grow­ing litany in­cludes every sin­gle Phase III read­out. Alzheimer's R&D hasn't even pro­duced new ad­di­tions to the short list of mod­est­ly ef­fec­tive symp­tom-fo­cused drugs on the mar­ket.
That's the bad news. The good news is that each fail­ure has of­fered at least mar­gin­al in­sight in­to what went wrong be­fore. Deep­en­ing ex­pe­ri­ence and im­prove­ments in tech­nol­o­gy il­lu­mi­nate which paths re­searchers should con­tin­ue to fol­low, and where new paths should be blazed.
Large con­cen­tra­tions of non-Alzheimer's pa­tients were ac­ci­den­tal­ly scooped up in­to ear­li­er stud­ies; now, di­ag­no­sis is more pre­cise and pa­tient re­cruit­ment more dis­crim­i­nat­ing. Tri­als are bet­ter run, thanks to the emer­gence of a glob­al net­work of sites. They're sharp­en­ing stan­dards as in­ves­ti­ga­tors track the cog­ni­tive and func­tion­al abil­i­ties of tri­al par­tic­i­pants.
Mean­while, re­searchers' think­ing has evolved, push­ing steadi­ly up­stream to ear­li­er and ear­li­er stages of the dis­ease.
Old con­flicts be­tween dis­ease trig­gers have be­gun to re­solve in­to a bet­ter ap­pre­ci­a­tion of the kind of drug cock­tails nec­es­sary to change the cur­rent Alzheimer's prog­no­sis—de­men­tia and death—to a man­age­able, chron­ic dis­ease that no longer wipes out mem­o­ries and per­son­al­i­ties.
Still, ex­perts in the field agree that some­thing con­crete needs to hap­pen in drug de­vel­op­ment. Some­thing that will ac­tu­al­ly ben­e­fit pa­tients. And the soon­er the bet­ter.
The state of the art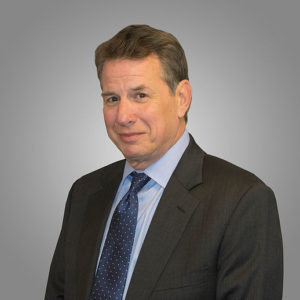 Paul R. Solomon, Boston Cen­ter for Mem­o­ry
Paul Solomon has been a prin­ci­pal in­ves­ti­ga­tor in 140 clin­i­cal tri­als in­volv­ing Alzheimer's.
"There are not many Alzheimer's drugs we didn't work on," says Solomon, the clin­i­cal di­rec­tor of the Boston Cen­ter for Mem­o­ry. And since 2003, a re­mark­able 14-year stretch, none of them has sig­nif­i­cant­ly ben­e­fit­ed pa­tients.
Solomon has al­so been treat­ing pa­tients for decades, with an ar­ma­men­tar­i­um of four ther­a­pies that are still in use. Three cholinesterase in­hibitors—donepezil (or Ari­cept), galan­tine (Raza­dyne) and ri­vastig­mine (Ex­elon, oral as well as through a patch)—are all de­signed to boost lev­els of a chem­i­cal mes­sen­ger in the brain called acetyl­choline, which de­clines as the dis­ease ad­vances. And then there's me­man­tine, or Na­men­da, the most re­cent­ly ap­proved ther­a­py. It tar­gets glu­ta­mate and can be used in lat­er stages of the ail­ment.
All of these are symp­tom-re­liev­ing drugs that do noth­ing to slow dis­ease pro­gres­sion. Few peo­ple are po­si­tioned as well as Solomon to un­der­stand the changes in the clin­ic over the last few years, as well as the frus­tra­tions with the slow pace of progress.
That frus­tra­tion amped up con­sid­er­ably over the past year with a se­ries of land­mark set­backs. At the top of every­one's list: The Ex­pe­di­tion 3 tri­al fail­ure. It marked solanezum­ab's third straight stum­ble in the clin­ic, rais­ing fresh ques­tions about the amy­loid be­ta hy­poth­e­sis on which solanezum­ab is based.
Lund­beck, part­nered with Ot­su­ka, had to write off its 5HT6 drug for symp­to­matic re­lief, af­ter an ear­li­er flop on the same tar­get from Pfiz­er.
These fail­ures fol­lowed bit­ter up­sets for late-stage stud­ies on Pfiz­er and John­son& John­son's bap­ineuzum­ab, and Roche's gan­tenerum­ab. Fi­nal­ly, just weeks ago, a Phase III for verube­ce­s­tat, Mer­ck's lead­ing BACE drug—which moves up the amy­loid chain of sup­ply to choke off pro­duc­tion of the sub­stance—joined the scrap heap.
Mer­ck is still sort­ing through the da­ta, but some clear lessons still shine through.
"I think we have an in­for­ma­tive study," says Mer­ck's David Michel­son, vice pres­i­dent of neu­ro­science. "We'll look at sub­groups, but for the over­all pop­u­la­tion we have a pret­ty clear re­sult. This is not a failed study, it is in­ter­pretable." And for these pa­tients, "the drug didn't work."

---
"The fact is that we had a pret­ty flat study at the end of the day," adds Michel­son, "with no trend to­ward an ef­fect."
That's a ma­jor con­clu­sion. Mer­ck was test­ing the drug—which in­hibits be­ta-sec­re­tase, thus in­ter­rupt­ing a cas­cade of changes to pre­vent amy­loid be­ta pro­duc­tion—in mild to mod­er­ate Alzheimer's pa­tients, where in­ves­ti­ga­tors have re­peat­ed­ly found them­selves star­ing down the bar­rel of in­signif­i­cant clin­i­cal re­sults.
Now, the com­pa­ny has an on­go­ing Phase III for pro­dro­mal pa­tients, to see whether verube­ce­s­tat works ear­li­er in the de­vel­op­ment of the dis­ease. And the phar­ma gi­ant isn't ex­hibit­ing any signs of re­gret that it's still ma­neu­ver­ing through the pipeline with new Alzheimer's drugs.
Nei­ther is Roche, which has spent the past two years qui­et­ly fig­ur­ing out how to re­group on gan­tenerum­ab.
"The first gen­er­a­tion of tri­als has taught us a lot," says Paulo Fon­toura, the glob­al head of neu­ro­science de­vel­op­ment at Roche.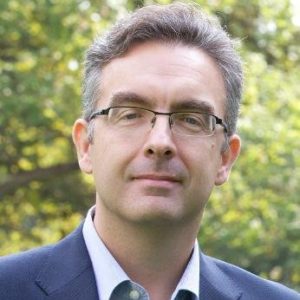 Paulo Fon­toura, Roche
That last failed gan­tenerum­ab study used a dose 4-to-5 times low­er than what was nec­es­sary to have an ef­fect, says Fon­toura. What Roche's team has been do­ing since the end of the study, he says, is ex­plor­ing those high­er dos­es to see whether they could be used with­out trig­ger­ing ARIA-E, Alzheimer's Re­lat­ed Imag­ing Ab­nor­mal­i­ty-Ede­ma, or brain swelling.
"It does seem to be so," says Fon­toura, "which is why we went pub­lic now" with a new late-stage study that will test a much high­er dose.
In­ves­ti­ga­tors have al­so been learn­ing a lot about man­ag­ing a side ef­fect like ARIA-E, he adds. They're com­ing to un­der­stand how dos­es might be titrat­ed for each pa­tient, by start­ing and stop­ping dos­es as side ef­fects ap­pear. Un­der­stand­ing how to safe­ly man­age those out­comes is hav­ing a ma­jor ef­fect on stud­ies as well.
Al­most si­mul­ta­ne­ous to its de­ci­sion to move for­ward on gan­tenerum­ab, Roche's Genen­tech team pushed ahead with its sec­ond Phase III study on crenezum­ab, part­nered with AC Im­mune in Switzer­land, which would be need­ed for an ap­proval.
Crenezum­ab's ad­van­tage lies in a sol­id safe­ty pro­file that hasn't re­quired a lot of hands-on man­age­ment, says Fon­toura.
"When you've seen one mon­o­clon­al," he says, "you've seen one mon­o­clon­al. Each is dif­fer­ent, with a dif­fer­ent mech­a­nism." And crenezum­ab helps il­lus­trate why.
Where solanezum­ab on­ly goes af­ter amy­loid be­ta monomers, crenezum­ab al­so tar­gets the more tox­ic sol­u­ble A-be­ta oligomers. Crenezum­ab is al­so un­der test­ing in a pop­u­la­tion of pa­tients with an even milder form of the dis­ease, with base­line Mi­ni-Men­tal State Ex­am­i­na­tion scores of 22-plus and Glob­al Clin­i­cal De­men­tia rat­ings of 0.5 or 1.0. Re­searchers be­lieve that crenezum­ab's IgG4 back­bone will tamp down in­flam­ma­to­ry re­spons­es, help­ing in­ves­ti­ga­tors in­crease dosage for greater ef­fects.
"I think we be­lieve in the strength of the sci­ence of both of these projects," he adds.
One of the rea­sons why Roche jumped back in­to the clin­ic with gan­tenerum­ab can be found at Bio­gen, which sparked some re­al en­thu­si­asm with ear­ly-stage da­ta that demon­strat­ed a dose-de­pen­dent re­sponse among pa­tients, af­ter its drug pulled down lev­els of amy­loid be­ta.
Late last year, af­ter look­ing over ear­ly-stage da­ta on pa­tients tak­ing Bio­gen's ad­u­canum­ab, in­ves­ti­ga­tors re­port­ed that they had tracked sig­nif­i­cant de­creas­es in amy­loid plaque in the brains of pa­tients tak­ing a titrat­ed 10 mg dose of the drug com­pared with place­bo. The de­creas­es oc­curred dur­ing 12 months of treat­ment in pa­tients who test­ed pos­i­tive for ApoE4, a gene linked to Alzheimer's risk, and who had pro­dro­mal or mild AD.
The re­searchers tied the de­crease in plaque bur­den to a clear and sig­nif­i­cant slow­ing of the dis­ease. And titrat­ing the drug ap­peared to help rein in ARIA-E com­pared to fixed dos­ing.
"We are one of three sites in Boston do­ing the Bio­gen study, and we're ex­cit­ed by this mon­o­clon­al an­ti­body," says Solomon.
It's still ear­ly days, though, with a con­sid­er­able amount of work to come be­fore the re­searchers prove whether it's rel­a­tive­ly safe and ef­fec­tive. "It's a small study and we have to be care­ful, but we have rea­son to be­lieve some­thing is go­ing on there," he says.
Mean­while, Lil­ly is still dig­ging in­to the da­ta on Ex­pe­di­tion 3, which will be pub­lished lat­er, says Er­ic Siemers, a dis­tin­guished med­ical fel­low at Lil­ly who led the ef­fort. And de­spite three straight clin­i­cal fail­ures, the com­pa­ny isn't done with this drug.
"It is im­por­tant to note that solanezum­ab con­tin­ues to be in de­vel­op­ment for pre­clin­i­cal Alzheimer's dis­ease," Siemers says.
And then there's every­thing else still in the clin­ic, in­clud­ing the work Lil­ly is do­ing with the Na­tion­al In­sti­tutes of Health on A4, a study test­ing solanezum­ab in at-risk pa­tients, and on the Dom­i­nant­ly In­her­it­ed Alzheimer's net­work (DI­AN), an ef­fort to iden­ti­fy pre­dic­tive bio­mark­ers.
In A4, in­ves­ti­ga­tors are still fo­cused on amy­loid be­ta, look­ing at peo­ple over the age of 65 who are cog­ni­tive­ly nor­mal but plaque de­ter­mined by a PET scan. DI­AN ex­plores the ge­net­ic trig­gers of risk, aim­ing to iden­ti­fy pa­tients who will cer­tain­ly de­vel­op the dis­ease, or those who have a 50% chance, de­spite lack­ing any symp­toms.
More da­ta brings more in­sights. And even­tu­al­ly all pro­grams face a do-or-die mo­ment.
"I think it's safe to say there will be no Ex­pe­di­tion 4 study. We're not go­ing to do that," says Siemers.
---
The symp­to­matics: Shoot­ing for in­cre­men­tal gains
The past year has been as tough on the symp­to­matic drug class in Alzheimer's as it has on the dis­ease-mod­i­fy­ing crowd. Not on­ly did Lund­beck's drug idalopir­dine—an add-on to donepezil—flop in three late-stage clin­i­cal tri­als, prompt­ing the com­pa­ny to drop the ef­fort, but a low­er-pro­file drug at a Boul­der, CO-based biotech called Ac­cera al­so re­cent­ly failed in a Phase III study.
Dubbed AC-1204, the Ac­cera drug is aimed at amp­ing up neu­ronal health by boost­ing ke­tones among mild-to-mod­er­ate pa­tients with­out the ApoE4 gene ab­nor­mal­i­ty. Ac­cera blamed a for­mu­la­tion change-up be­tween Phase II and Phase III for the fail­ure.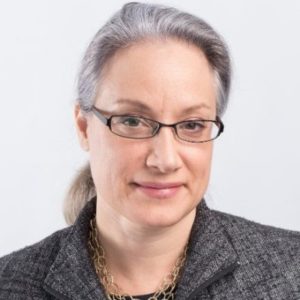 Ilise Lom­bar­do, Ax­o­vant
What­ev­er the cause, the set­backs peeled back the late-stage symp­to­matic drug pipeline large­ly to a can­di­date from Ax­o­vant. The Bermu­da-based biotech is tak­ing a dis­card from Glax­o­SmithK­line back in­to the clin­ic, fol­low­ing mid-stage da­ta in­di­cat­ing that the right dose in the right group of pa­tients might work.
"Per­haps we haven't see the best al­lo­ca­tion of our fo­cus and re­sources over the past 5-to-10 years," says Ilise Lom­bar­do, the se­nior vice pres­i­dent of re­search at Ax­o­vant. "There are many tar­gets, mol­e­cules and symp­toms that we could fo­cus on. What we see now are failed pro­grams weight­ed to amy­loid."
Ax­o­vant says its lead pro­gram for in­tepir­dine (RVT-101) is one of the few that doesn't take a leap of faith in an area of bi­ol­o­gy that's not well un­der­stood. By block­ing 5HT6 sci­en­tists know that they can in­crease lev­els of acetyl­choline, with an ex­pec­ta­tion that adding it to donepezil should fur­ther de­lay the down­ward slide that Alzheimer's pa­tients ex­pe­ri­ence.
Glax­o­SmithK­line gave up this drug for a cash pay­ment of on­ly $5 mil­lion, which might blunt en­thu­si­asm for the ap­proach. But Ax­o­vant CEO Vivek Ra­maswamy man­aged to train a bright spot­light on the field, in a very dra­mat­ic way. He used this drug to mount a record-set­ting biotech IPO.
And now, Lom­bar­do is hap­py to ex­plain why the com­pa­ny is wind­ing through a study that will read out this fall.
"What I think we should be do­ing is, build on the knowl­edge we have to make in­cre­men­tal im­prove­ment, think in the ways in which we can tack­le the dis­ease, and build step by step on the knowl­edge we have," says Lom­bar­do.
The best path for any­one go­ing in­to Phase III is to avoid mak­ing changes from Phase II, she says. Of­ten, in­ves­ti­ga­tors get a pos­i­tive read-out in Phase II, and then they'll make changes to dos­ing or pa­tient pop­u­la­tion. "We should be treat­ing this like Phase III, not mak­ing sub­stan­tial changes from the pos­i­tive da­ta we've seen in the past."
"We had pos­i­tive da­ta in Phase II in cog­ni­tion and func­tion at the 35 mg dose," she says. "We have very thought­ful­ly looked to repli­cate that in the next study, with the same pa­tient pop­u­la­tion, the same dose and dos­ing reg­i­men, the same end­points that were shown to be pos­i­tive."
That kind of con­ti­nu­ity was lack­ing in the two big 5HT6 fail­ures at Lund­beck and Pfiz­er, she points out.
"I think that our pro­gram is im­por­tant­ly dif­fer­en­ti­at­ed from those two pro­grams," she says. "We do know that Pfiz­er had a very un­usu­al pro­gram."
Pa­tients en­rolled in the PF-05212377 tri­al had psy­chi­atric symp­toms. They had dif­fi­cul­ty en­rolling pa­tients. And it wasn't test­ed for very long, she said.
"Lund­beck was very in­ter­est­ing," Lom­bar­do adds. "They had a love­ly Phase IIb very sim­i­lar to ours. And it looked like they had a nice drug can­di­date in hand to move in­to Phase III. They did have is­sues with the liv­er, per­haps in­creased ef­fects on the liv­er, with in­creased dropout in Phase II. You can con­nect the dots in the Phase III de­sign."
Ax­o­vant isn't out to stop the dis­ease, just hit the brakes to buy more time for pa­tients.
"When we think of our drugs on top of donepezil," says Lom­bar­do, "we do think about time and al­ter­ing the course of the symp­toms, and what we've seen in the Phase IIb study is what looks like six to nine months in terms of what you get back."
"We will have an im­pact on peo­ple's lives," says the re­searcher. "That's the fo­cus of what we should be think­ing about. It's cer­tain­ly an in­cre­men­tal ben­e­fit, but I don't want it to sound small. It's no small­er than some of the an­ti­body stud­ies we're ex­pect­ing to see."
"I think that it's cer­tain­ly im­por­tant to cast a wide net and look around, with con­tin­ued ap­proach­es at cog­ni­tion and func­tion," she goes on. "I have to say that there are oth­er symp­toms that pa­tients with Alzheimer's dis­ease suf­fer from as well; ag­i­ta­tion, sleep dis­tur­bance, psy­chosis and oth­er as­pects of de­men­tia are just as im­por­tant."
The big play­ers on the dis­ease mod­i­fy­ing side don't pooh-pooh drugs that go af­ter symp­toms rather than the un­der­ly­ing dis­ease, ei­ther.
"We're not op­posed to symp­to­matic treat­ment, there's noth­ing wrong with that," says Lil­ly's Siemers. "They can be used in com­bi­na­tion with any dis­ease mod­i­fi­er. These com­bi­na­tions will be im­por­tant."
And at least one sci­en­tist says that im­prov­ing cholin­er­gic neu­ro­trans­mis­sion as the 5TH6 ap­proach at­tempts to do could be seen, in a dif­fer­ent light, as a dis­ease mod­i­fi­er.
"Treat­ing cholin­er­gic deficit might have a dis­ease-mod­i­fy­ing ef­fect," says Howard Fil­lit, the chief sci­ence of­fi­cer at the Alzheimer's Drug Dis­cov­ery Foun­da­tion. And that's some­thing that de­serves care­ful ex­plo­ration.
In the mean­time, oth­er play­ers are com­ing up with new drugs look­ing at mak­ing a mark on dis­ease symp­toms.
Al­ler­gan paid $125 mil­lion to buy out Chase Phar­ma last fall, pick­ing up a Phase III-ready cholin­er­gic block­er called so­life­nacin, which is com­bined with donepezil in­to a drug dubbed CPC-201. And they're pur­su­ing high­er dos­es to amp up the cog­ni­tive and func­tion­al ef­fect of the ther­a­py.
Solomon, though, be­lieves that the big drugs in the Alzheimer's fu­ture clear­ly will be dis­ease mod­i­fiers.
"There's an enor­mous in­ter­est in hav­ing new treat­ments," Solomon says, "but in the ab­sence of a no­tice­able ef­fect, sales will be ques­tion­able." The big block­busters to come, he says, will be able to slow dis­ease pro­gres­sion, par­tic­u­lar­ly in cog­ni­tive de­cline.
---
The tri­al mas­ters: Get­ting bet­ter at go­ing deep­er on cog­ni­tion
One rea­son why Solomon and oth­ers in the field are still hope­ful is that re­cruit­ing pa­tients has im­proved dra­mat­i­cal­ly. Go back over the pa­tients en­rolled in ear­li­er stud­ies, Solomon says—in a com­ment echoed over and over in oth­er in­ter­views—and you'll find 20% to 30% of pa­tients who were mis­di­ag­nosed, with­out any ev­i­dence of amy­loid.
That's just one ex­am­ple of the ways past stud­ies have fall­en short. Drug­mak­ers were al­so strained by ex­pand­ing from core Phase II re­search sites to the larg­er net­works need­ed in Phase III, and di­ag­nos­tic so­phis­ti­ca­tion may have suf­fered along the way.
The me­chan­ics of Alzheimer's tri­als are tough, and they're not get­ting eas­i­er, from choos­ing end­points to prop­er­ly di­ag­nos­ing pa­tients to re­cruit­ing par­tic­i­pants to eval­u­at­ing pa­tients along the way.
But stan­dards are im­prov­ing. "We've learned how to do clin­i­cal tri­als," says Fil­lit, who's gained per­spec­tive af­ter 35 years of ex­pe­ri­ence. "We've been do­ing tri­als in Alzheimer's dis­ease for on­ly 30 years, not 75 to 80 years. We've had to learn how to do bet­ter clin­i­cal tri­als, par­tic­u­lar­ly with bet­ter bio­mark­ers."
Even just two or three years ago, he adds, sci­en­tists learned they were rou­tine­ly en­rolling pa­tients with­out the clas­sic bio­mark­ers for the dis­ease.
Re­al di­ag­nos­tic ad­vances have been made as well; for ex­am­ple, in us­ing MRI mea­sures of the hip­pocam­pus and look­ing at func­tion­al brain ac­tiv­i­ty as mark­ers of dis­ease speci­fici­ty.
And prop­er di­ag­no­sis is on­ly one of the chal­lenges to en­rolling enough pa­tients for an Alzheimer's tri­al. "It is a lot of work to take a sin­gle per­son through a study," Solomon points out. "It takes months to get peo­ple start­ed. And there are more stud­ies than pa­tients to fill them."
Pa­tients are ex­clud­ed based on the med­ica­tions they're tak­ing and their health his­to­ries. Be­yond that, to qual­i­fy, they need to be in good gen­er­al health. And some­times, re­searchers need to work with pa­tients to over­come dis­trust about drug stud­ies. "It's chal­leng­ing to en­roll the tri­als," Solomon says.
As the tech­nol­o­gy ad­vances, there's al­so a grow­ing di­a­logue about the end­points that are stan­dard in Alzheimer's, where the FDA looks for two stud­ies to con­firm an ad­van­tage in cog­ni­tion and dai­ly func­tion. Fon­toura, for ex­am­ple, is in­ter­est­ed in ex­plor­ing new ways of look­ing at a drug's ef­fects on Alzheimer's progress.
"There's a de­bate look­ing at the time it takes to move from pro­dro­mal to a more ad­vanced state, see how long you can de­lay that," he says as a for-in­stance. "This is some­thing we have de­bat­ed with the FDA as well."
None of that makes these stud­ies any eas­i­er. If any­thing, the chal­lenges are grow­ing as de­vel­op­ers are de­ter­mined to nail down the right da­ta—wher­ev­er they might lead.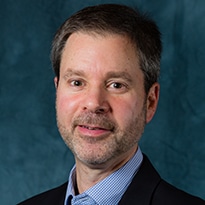 David Miller, Brack­et
Get­ting to the point of mak­ing a clear judg­ment about what fails and what even­tu­al­ly might suc­ceed re­quires a ded­i­ca­tion to con­sis­ten­cy. Every­one in a study who's rat­ing pa­tients' progress needs to know ex­act­ly what to record and how to gath­er the nec­es­sary in­for­ma­tion, says David Miller, clin­i­cal vice pres­i­dent at Brack­et Glob­al, which pro­vides spe­cial­ty ser­vices to study spon­sors and CROs.
One of those ser­vices is train­ing raters on what to do when eval­u­at­ing pa­tients in Alzheimer's stud­ies. Re­cent­ly, Brack­et has be­gun record­ing en­coun­ters be­tween raters and pa­tients, to make sure the study per­son­nel—who are al­ways dou­ble-blind­ed on who's on drug or place­bo—stick strict­ly to the man­u­al in ad­min­is­ter­ing a test.
"It is done in a very smooth way," says Miller. "The au­dio is un­ob­tru­sive."
Can an Alzheimer's pa­tient in a study rec­og­nize ob­jects—for in­stance, a har­mon­i­ca? There's a pre­scribed way to han­dle that. If the pa­tient doesn't rec­og­nize it on sight, the rater can pro­vide a clue. It's a mu­si­cal in­stru­ment, say. What the rater can't do is blow on it, be­cause that would cor­rupt the re­sults.
"You can on­ly pro­vide a mem­o­ry clue," Miller adds. "You can't touch the ob­ject."
But mis­takes hap­pen, and the au­dio is there to catch them. "Oc­ca­sion­al­ly," Miller says, "you'll find a rater that will blow on a har­mon­i­ca."
An elec­tron­ic plat­form Brack­et us­es has sig­nif­i­cant­ly re­duced the num­ber of er­rors that tend to crop up, to the tune of 66% to 75%.
An­oth­er of Brack­et's tasks re­flects the glob­al na­ture of many of the Alzheimer's stud­ies. Rat­ing has to be done con­sis­tent­ly re­gard­less of the lan­guage and cul­ture in­volved. "We make sure the scales are trans­lat­ed care­ful­ly," Miller says.
Brack­et's ul­ti­mate goal is to en­sure the tri­al spon­sor has the high­est-qual­i­ty da­ta avail­able, even if that da­ta doesn't tell the sto­ry the com­pa­ny wants to hear. "We would like every study to suc­ceed," he says. But the un­for­tu­nate fact is, not every one of them will.
---
What's ahead, or be­yond amy­loid be­ta
De­nali's brand spank­ing new fa­cil­i­ties down at The Cove in South San Fran­cis­co scream state of the art. An open floor plan keeps ex­ecs in cir­cu­la­tion, with any emp­ty work sta­tion avail­able for the tak­ing.
On one side, there's the out­er wall of the vi­var­i­um, where the biotech com­pa­ny keeps its mouse mod­els. Chemists and re­searchers sketch chem­i­cal struc­tures on­to white boards.
De­nali has a team of chemists work­ing in Chi­na with Wuxi, but CEO Ryan Watts likes to have ex­perts on hand, work­ing di­rect­ly in the com­pa­ny as its 100-plus staffers de­vote them­selves to un­der­stand­ing the ge­net­ic dri­vers of Alzheimer's, and how that knowl­edge can be used to break the dis­ease down in­to groups that can be more di­rect­ly tar­get­ed with a ther­a­peu­tic.
"Don't pay any at­ten­tion to that," says Watts with a smile as he guides End­points News past the white boards, in­di­cat­ing a rough draw­ing of a chem­i­cal struc­ture of in­ter­est. Watts and his team are work­ing on the rough draft of a new chap­ter in Alzheimer's re­search.
They are hap­py to let the gi­ants tack­le amy­loid be­ta.
Amy­loid be­ta be­longs to Big Phar­ma now, as Fil­lit says. Mean­while, with the en­thu­si­as­tic back­ing of Arch and some oth­er for­ward-think­ing ven­ture cap­i­tal­ists, am­bi­tious up­starts are carv­ing a new path to the clin­ic. It's ear­ly days, yet, but the treat­ments we'll be see­ing in the fu­ture will be com­ing from com­pa­nies like De­nali.
And even the most ex­pe­ri­enced play­ers know that there's plen­ty yet to be learned about Alzheimer's—and, im­por­tant­ly, how it fits in­to the broad­er ag­ing process.
"What we haven't learned is geron­tol­ogy. Alzheimer's dis­ease, can­cer, lung and heart dis­ease are all dis­eases of ag­ing," says Fil­lit. "The dis­ease process is mul­ti­fac­to­r­i­al. It af­fects all or­gans."
Fil­lit ticks off a va­ri­ety of Alzheimer's fea­tures: neu­ronal mi­to­chon­dreal fail­ure, in­sulin re­sis­tance, vas­cu­lar prob­lems. Epi­ge­net­ic ma­chin­ery is dam­aged with age, he notes.
"It's not go­ing to be one sil­ver bul­let, but two, three, four drugs, like can­cer, where you hit mul­ti­ple path­ways," he pre­dicts, and one area he re­mains fixed on is neu­ro­pro­tec­tion.
"Brain cells are laid down at 3," says Fil­lit. "When you're 80 and ty­ing your shoes, you're still us­ing the same cells."
"This is a unique­ly hu­man dis­ease," he adds, "with im­pair­ments in ab­stract rea­son­ing and judg­ment. We've cured mice en­gi­neered with this dis­ease over 500 times. The mouse mod­els don't trans­late in­to hu­mans. We know for a fact that mice don't write books."
The next big thing in cock­tail ther­a­pies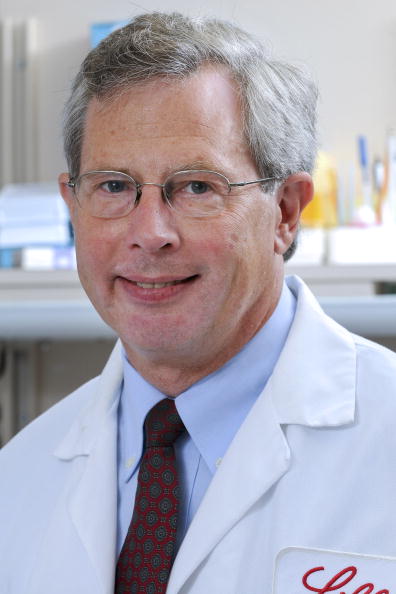 Er­ic Siemers, Eli Lil­ly

Doug Mc­School­er/Bloomberg via Get­ty Im­ages
You have to start get­ting new drugs ap­proved be­fore you can start to plan on com­bi­na­tions. But there's been plen­ty of think­ing go­ing in­to the cock­tails of the fu­ture, and one side ef­fect of that is an ac­knowl­edge­ment that the amy­loid vs. tau de­bate is ir­rel­e­vant.
The two-camp sys­tem is go­ing away. In­ves­ti­ga­tors now un­der­stand bet­ter than ever that they're all in the same boat, pulling oars in the same di­rec­tion.
"I'm get­ting of an age to talk about the last 10 years," Lil­ly's Siemers says. In­ves­ti­ga­tors un­der­stand that plaque de­po­si­tion comes first, "and then tau de­po­si­tion hap­pens af­ter that. That re­al­ly has just come to­geth­er in the last 10 years."
At Lil­ly, "[t]au is cer­tain­ly on our list, some­thing we're look­ing at quite a bit," Siemers says. Lil­ly has a mon­o­clon­al an­ti­body for tau now in an ear­ly phase clin­i­cal tri­al, and it's look­ing at some small mol­e­cule ap­proach­es to tau as well, he says.
Fon­toura thinks tau "is the next big thing every­one will look at." And fur­ther down the pipeline, he adds, the big ques­tion will be what's need­ed to build the right com­bi­na­tion of ther­a­pies that can help pa­tients tame this dis­ease.
"Com­bi­na­tion ther­a­py is be­ing dis­cussed more and more," agrees Siemers. "That's where we'll get the best ef­fect, with com­bi­na­tion ther­a­py."
Should that in­clude a BACE/tau mon­o­clon­al? An an­ti­body that tar­gets MP3G? Add ad­u­canum­ab? Maybe a BACE plus a mon­o­clon­al di­rect­ed at plaques?
"We were root­ing for the Mer­ck BACE to be suc­cess­ful af­ter Ex­pe­di­tion 3," Siemers says. "We were not en­tire­ly sur­prised that the study wasn't pos­i­tive, but we were sur­prised by the fu­til­i­ty analy­sis stage."
Siemers was re­luc­tant to com­ment on the study, as he wasn't in­volved in run­ning it. Eli Lil­ly has a BACE in Phase III and an­oth­er in Phase II, "which is ac­tu­al­ly even more po­tent."
The bot­tom line is that these Big Phar­ma stal­warts and am­bi­tious start-ups are far from giv­ing up on con­quer­ing Alzheimer's dis­ease—and that there's like­ly to be plen­ty of room in the field for all of them.
"If I were talk­ing to a young re­searcher in the field I would still say that this is an ex­cit­ing time," says Siemers. "We know so much more about the dis­ease than we did 10 years ago. It's not go­ing to be one drug that is go­ing to cure the dis­ease, there needs to be a lot of drugs."
And they are all wait­ing to be de­vel­oped.
---
This Deep Dive is an ed­i­to­r­i­al pub­li­ca­tion from End­points News, and made pos­si­ble with the spon­sor­ship of Brack­et Glob­al.