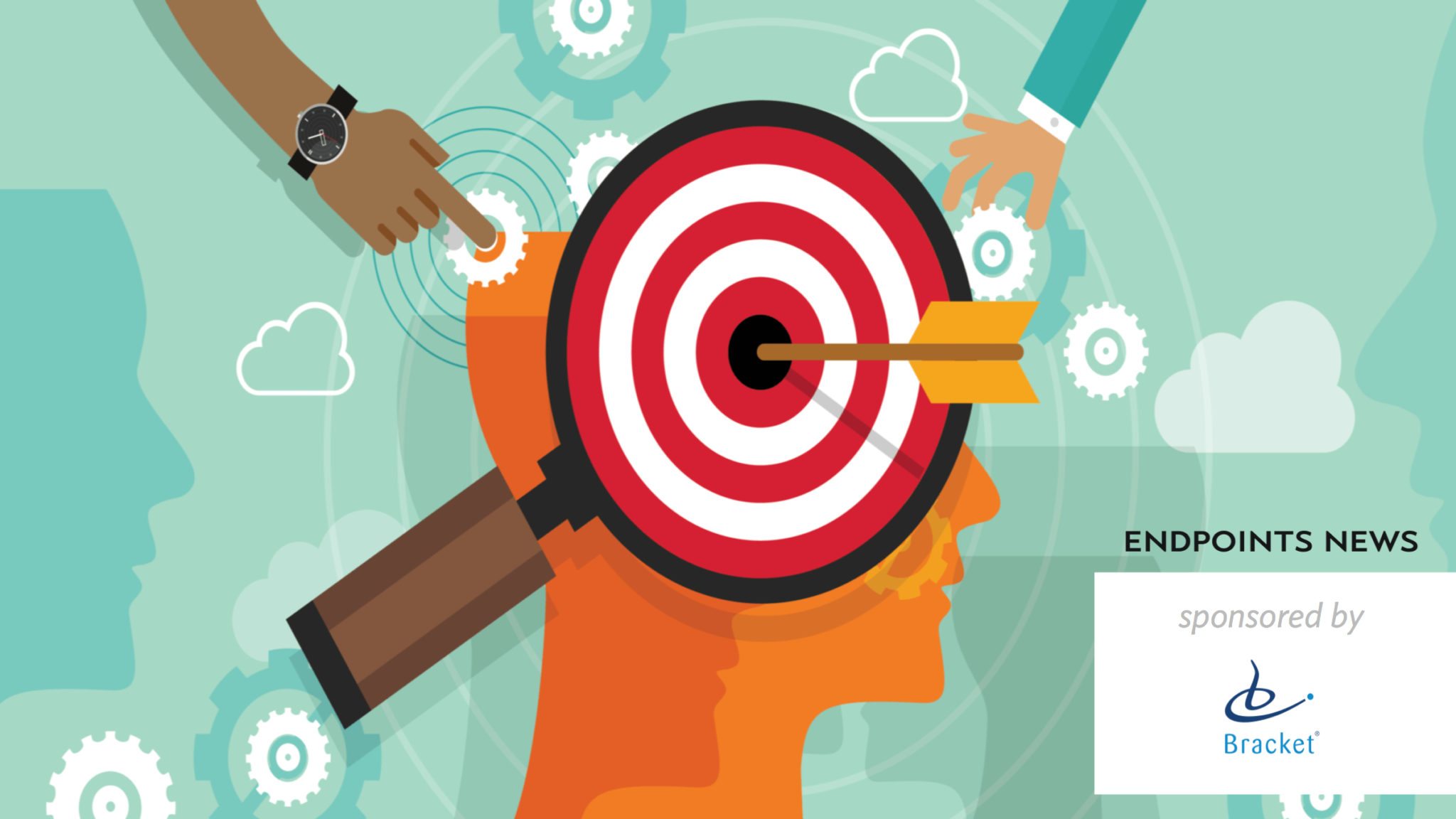 The Alzheimer's R&D Odyssey Comes to An­oth­er Fork in the Road
With Phase III fail­ures start­ing to of­fer hard lessons, the R&D field starts to re­fo­cus on ever-ear­li­er stages of the dis­ease. And the FDA is help­ing.
---
From a dis­tance, the fail­ure of Mer­ck's BACE drug verube­ce­s­tat in back-to-back Phase III stud­ies may have looked like just an­oth­er set­back in a 15-year blur of clin­i­cal dead ends, mis­steps and blun­ders.
Get up close, though, by mix­ing among the re­searchers who did the work, and you'll get a much dif­fer­ent per­spec­tive — a view that re­flects the lat­est dis­tinct shift in the grad­ual evo­lu­tion of Alzheimer's re­search.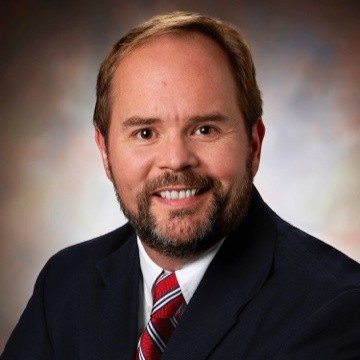 Matt Kennedy
I talked with Matt Kennedy, Mer­ck's head of ear­ly dis­cov­ery for neu­ro­sciences, who has been work­ing on Mer­ck's BACE ef­forts since short­ly af­ter he joined the com­pa­ny 19 years ago. By the time the Mer­ck group was ready to start two Phase III stud­ies with verube­ce­s­tat, he says, they felt they not on­ly had the right drug, but al­so the right tech­nol­o­gy for se­lect­ing the right tri­al pa­tients and track­ing their re­spons­es.
They al­so be­lieved they were us­ing the right ap­proach. Their phi­los­o­phy: "If we in­vest in the right clin­i­cal tri­al — which we feel we con­duct­ed — it would pro­vide un­equiv­o­cal ev­i­dence of whether the drug would work," Kennedy says.
With­out doubt, he says, the drug worked as planned in pa­tients with mild to mod­er­ate Alzheimer's, as shown in the first of verube­ce­s­tat's Phase III tri­als. By mov­ing up­stream of the tox­ic clus­ters of amy­loid be­ta that clog the brains of many — though not all — pa­tients with more ad­vanced dis­ease, the re­searchers were able to throw a mon­key wrench in­to the me­chan­ics of its pathol­o­gy.
As one re­searcher in the field told me, it was a way of turn­ing off the faucet steadi­ly drib­bling in­to a tub.
The drug in­hib­it­ed the de­vel­op­ment of plaques in the brains of pa­tients. But it did not in any sig­nif­i­cant way stop the tra­jec­to­ry of the dis­ease. Per­haps be­cause the tub was al­ready full.
If that sounds like just an­oth­er fail­ure, how­ev­er, you're not pay­ing close enough at­ten­tion. The verube­ce­s­tat tri­al helped chart a new course for Alzheimer's re­searchers.
"It pro­vides very clear da­ta so that we can now move and evolve our clin­i­cal strat­e­gy," Kennedy says, "and oth­ers can as well."
About five years ago we saw the first dis­tinct shift of Alzheimer's re­search pro­grams in­to ear­li­er di­ag­noses for the dis­ease. If drugs had lit­tle chance of treat­ing a dis­ease once it had start­ed caus­ing ob­vi­ous signs of brain dam­age, maybe they'd have a shot if ther­a­py be­gan ear­ly on, when pa­tients could still be eval­u­at­ed us­ing stan­dard tests for cog­ni­tion and dai­ly func­tion. Turns out — as Mer­ck dis­cov­ered — re­search may need to move even fur­ther up­stream.

Some are do­ing just that. The drum­beat of neg­a­tive clin­i­cal da­ta that con­tin­ued with Mer­ck's first verube­ce­s­tat tri­al is push­ing every­one in the field to­ward com­bi­na­tion ap­proach­es and pre-symp­to­matic Alzheimer's dis­ease. And it's not just re­searchers. The FDA it­self is grad­u­al­ly de­vel­op­ing new stan­dards for late-stage tri­als that will as­sist the on­go­ing sea change in re­search.
Not on­ly are most ma­jor drug de­vel­op­ment play­ers still re­fus­ing to quit, but at least one big out­fit is mak­ing a cal­cu­lat­ed leap in­to the game. And the ar­rival of an up­start biotech com­pa­ny has grabbed the spot­light as it takes ad­van­tage of the shift to bet­ter tech­nolo­gies in clin­i­cal re­search.
Here's why.
While re­searchers are fi­nal­ly be­gin­ning to learn clear lessons from fail­ure, Alzheimer's dis­ease con­tin­ues to ru­in mil­lions of lives and threat­ens mil­lions more. No drug on the mar­ket has any­thing but a tem­po­rary and tran­sient ef­fect on its symp­toms. Alzheimer's is both a blight and a bea­con — a per­plex­ing af­flic­tion with no clear trig­ger on hand, and a shot at a multi­bil­lion-dol­lar mar­ket wait­ing for any drug that can even par­tial­ly de­rail its progress.
And if Phase III work in Alzheimer's looks as if it has be­come the long-shot Power­ball lot­tery game of bio­phar­ma, you'll see why we like­ly have a long way to go be­fore any ma­jor progress can be de­clared for pa­tients.
---
More R&D fail­ures to come
There will be no sec­ond tries at Mer­ck on us­ing a BACE drug to ef­fect dis­ease mod­i­fi­ca­tion in Alzheimer's for mild to mod­er­ate pa­tients. The ear­li­er, pro­dro­mal set of pa­tients in the sec­ond Phase III study — those who are start­ing to see their mem­o­ries wink out but still func­tion nor­mal­ly — al­so failed to im­prove sig­nif­i­cant­ly with verube­ce­s­tat, forc­ing Mer­ck to call it off well ahead of sched­ule.
Kennedy hasn't spent the time he needs to ful­ly an­a­lyze the tri­al da­ta. So he's not ready to put a stake in its heart — yet.
But some re­searchers are.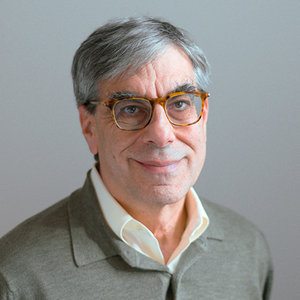 David Michel­son
David Michel­son spent more than a decade in Mer­ck's neu­ro­sciences group, play­ing a big role in the Phase III study of verube­ce­s­tat. Over that time, he saw plen­ty of ev­i­dence of poor phar­ma­col­o­gy in Alzheimer's stud­ies, where noth­ing was proven one way or the oth­er. The Mer­ck tri­al may have proven a fail­ure for pa­tients, but echo­ing his col­leagues still at the com­pa­ny, he says it was not a fail­ure of de­sign or ex­e­cu­tion.
"I think there's one tri­al that's de­fin­i­tive — the study we did with BACE. We showed tar­get en­gage­ment, phar­ma­col­o­gy, the near com­plete knock­down of BACE and amy­loid be­ta pro­duc­tion," Michel­son said. "The place­bo group pro­gressed as ex­pect­ed."
"We showed no treat­ment ef­fect," says the re­searcher. "In pa­tients who are symp­to­matic, pro­dro­mal or mild-to-mod­er­ate, it is not go­ing to be a ben­e­fit for those pa­tients."
That doesn't mean, how­ev­er, that the drug won't work in pa­tients who have yet to show signs of the dis­ease, says Michel­son. For pa­tients with symp­toms, "[i]f you sup­press pro­duc­tion (through BACE), that doesn't change the tra­jec­to­ry of the dis­ease," he says. "Where you have to be care­ful is to say that there is no in­ter­ven­tion that will stop dis­ease pro­gres­sion in asymp­to­matic pa­tients."
He's not say­ing new drugs will work in that group, you just can't rule it out with­out the hard da­ta need­ed to test the hy­poth­e­sis.
Michel­son, who re­cent­ly re­tired from Mer­ck and opened a new chap­ter in his ca­reer at a biotech called Proclara, is al­so ea­ger to find out whether com­bi­na­tion ap­proach­es can now be­gin to demon­strate ev­i­dence of dis­ease mod­i­fi­ca­tion in pa­tients with symp­toms.
In the mean­time, Mer­ck's fail­ure rais­es some ma­jor im­pli­ca­tions for the BACE drugs that are fol­low­ing up be­hind verube­ce­s­tat in the clin­ic.

One of the big BACE — be­ta-site APP cleav­ing en­zyme1 — stud­ies be­longs to Eli Lil­ly and As­traZeneca. More than three years ago, Lil­ly paid As­traZeneca $50 mil­lion to part­ner on AZD3293. Lil­ly hand­ed over $100 mil­lion more when they moved the drug in­to late-stage test­ing for ear­ly Alzheimer's and launched a new Phase III for mild forms of the dis­ease.
The same year Lil­ly and As­traZeneca joined forces on BACE, Bio­gen and Ei­sai al­lied to de­vel­op elen­be­ce­s­tat (E2609). That med is al­so in a Phase III pro­gram, test­ing the drug in pa­tients with ear­ly Alzheimer's symp­toms.
Both of these pro­grams fol­low the path Mer­ck blazed. If Mer­ck is right about its da­ta, the chances of suc­cess for these fol­low-up con­tenders are ex­treme­ly poor, and the two part­ner­ships are shelling out hun­dreds of mil­lions of dol­lars de­spite dis­mal odds of suc­cess.
But it's not over yet.
BACE drugs just might work in a small­er group of pa­tients with spe­cif­ic ge­net­ic char­ac­ter­is­tics, and that's where the fo­cus of the BACE so­lo the­o­ry is start­ing to shift. Com­pa­nies are test­ing their drugs in asymp­to­matic pa­tients with one or two copies of the risk-in­di­cat­ing APOE4 gene, or oth­er ge­net­ic mark­ers. John­son & John­son, for in­stance, is tri­al­ing JNJ-54861911 — which fol­lowed in the wake of bapi's crash-up sev­er­al years ago — in the DI­AN-TU study in­volv­ing pa­tients with a ge­net­ic trig­ger for ear­ly-on­set Alzheimers as well as the EAR­LY and A3 stud­ies in el­der­ly at-risk groups. No­var­tis/Am­gen's CNP520 is en­gaged in two GEN­ER­A­TION stud­ies look­ing at the same pop­u­la­tion, and al­so in com­bi­na­tion with an amy­loid be­ta pep­tide-tar­get­ing vac­cine CAD106, code­vel­oped by No­var­tis and Cy­tos. Mer­ck may well fol­low their lead with a new ef­fort on verube­ce­s­tat.
---
The amy­loid be­ta co­nun­drum
Be­fore verube­ce­s­tat and the lat­est tri­als, the ap­proach to pa­tient se­lec­tion and PET scans to ID plaques was no­to­ri­ous­ly im­pre­cise. Phase III stud­ies didn't pro­vide clear re­sults. Did the drugs re­al­ly fail, or did they lit­ter each study with the wrong pa­tients? Did the ther­a­py hit the tar­get? Did it even get in­to the brain?
Now there's a re­newed fo­cus on even big­ger ques­tions.
Is amy­loid be­ta a le­git­i­mate tar­get for the dis­ease?
The cur­rent gen­er­a­tion of set­backs arose from a wide­spread com­mit­ment to the amy­loid be­ta the­o­ry. Af­ter all, the plaques are a hall­mark of the dis­ease. It made sense that fight­ing those plaques would hin­der it.
The first big stud­ies weren't enough to give that ap­proach a thumbs-up or thumbs-down, thanks to un­cer­tain­ty and fudged re­sults. Mean­while, drug­mak­ers knew Alzheimer's rep­re­sent­ed a vast and grow­ing mar­ket of mil­lions of pa­tients who on­ly have a few op­tions, and those drugs on­ly tem­porar­i­ly slow the pro­gres­sive symp­toms. It was al­most ir­re­sistible to try again and again with drugs that ap­peared to be in­ter­fer­ing with those tox­ic pro­teins.
Roche is do­ing that now with gan­tenerum­ab. In­ves­ti­ga­tors stub­born­ly vowed, back at an in­ter­na­tion­al Alzheimer's con­fer­ence in 2015, that amp­ing up the dosage of Roche's amy­loid be­ta an­ti­body would de­liv­er a re­al treat­ment ef­fect, im­prov­ing cog­ni­tion and func­tion. They had fired up two stud­ies for ear­ly and pro­dro­mal pa­tients.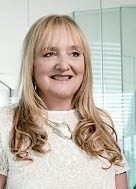 An­drea Pfeifer
That means they're fol­low­ing the same path that Eli Lil­ly took on solanezum­ab, which failed three straight late-stage stud­ies last year. And the litany of tri­al fail­ures is be­gin­ning to shake an­a­lysts' con­fi­dence in the sec­ond and third at­tempts at suc­cess for failed drugs.
The trend to­ward fail­ure is dis­heart­en­ing.
"We're end­ing up with a neg­a­tive an­nounce­ment every day now," AC Im­mune CEO An­drea Pfeifer told me in the wake of the Mer­ck fail­ure. "The field is ex­treme­ly dis­cour­aged."
AC Im­mune is col­lab­o­rat­ing with Genen­tech on crenezum­ab, a mon­o­clon­al an­ti­body that works dif­fer­ent­ly from BACE drugs; it pri­mar­i­ly blocks oligomers in the brain. Genen­tech ad­vanced crenezum­ab in­to a Phase III study de­spite its fail­ure in Phase II. In­ves­ti­ga­tors in the Phase II were able to track a boost to cog­ni­tive and func­tion­al scores for pa­tients di­ag­nosed in the ear­li­est stages — but here again some re­searchers in the field shake their heads at what they see as sketchy da­ta at best.
Till the crenezum­ab Phase III da­ta de­but, the ju­ry is still out, of course. But the se­ries of BACE face­plants is al­ready call­ing the tar­get in­to ques­tion. "The whole sto­ry about BACE puts the amy­loid be­ta hy­poth­e­sis again on the dis­cus­sion," Pfeifer says.
One of the few amy­loid be­ta Phase III drugs that still whips up an­a­lysts and re­searchers is Bio­gen's ad­u­canum­ab, but even there the grow­ing doubts about any one drug's abil­i­ty to bend the curve of the dis­ease by tar­get­ing amy­loid be­ta is rais­ing fresh doubts. Bio­gen de­cid­ed to pur­sue its late-stage Alzheimer's pro­gram for ad­u­canum­ab de­spite mixed Phase II da­ta and ev­i­dence of safe­ty is­sues with ARIA. And the com­pa­ny man­aged to shake up every­one on Wall Street just by adding hun­dreds of pa­tients to its piv­otal pro­gram, to help im­prove the odds of com­ing up with da­ta that could beat the p-val­ue bar­ri­er.
The Mer­ck set­back didn't sur­prise Pfeifer, as she and her team had al­ready con­clud­ed that you had to start ear­ly in the pathol­o­gy of the dis­ease — tak­ing a pre­ven­tive course — for a BACE drug to work. For Pfeifer, the fail­ure at Mer­ck shows just how im­por­tant it is for the field to get a bet­ter han­dle on ear­li­er di­ag­no­sis, with a more care­ful ap­proach to the ear­ly- and mid-stage re­search stud­ies need­ed to de­ter­mine whether a drug is work­ing be­fore launch­ing a full-scale piv­otal tri­al.
Eli Lil­ly learned this the (very) hard way. It fol­lowed a se­ries of hope­ful signs on solanezum­ab over the Phase III amy­loid be­ta cliff on three sep­a­rate oc­ca­sions. Now it's al­so fi­nal­ly giv­en up on dis­ease pro­gres­sion in ear­ly-stage pa­tients and moved to a presymp­to­matic study to see if they can slow the ar­rival of full blown dis­ease.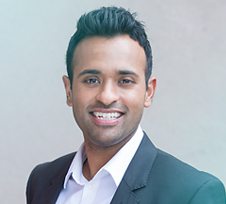 Vivek Ra­maswamy
Oth­er Alzheimer's dis­ease tar­gets have flopped, too, leav­ing lit­tle room for doubt about their in­ef­fec­tive­ness. Be­fore Mer­ck com­plet­ed its back-to-back flops for verube­ce­s­tat, Ax­o­vant went down spec­tac­u­lar­ly in what is like­ly to be among the last at­tempts to in­flu­ence Alzheimer's symp­toms by fol­low­ing the once-promis­ing 5HT6 path­way. Vivek Ra­maswamy con­vinced in­vestors to back Ax­o­vant with hun­dreds of mil­lions of dol­lars to try again with a drug that flopped bad­ly at Glax­o­SmithK­line in 4 stud­ies. And they all but gave it away for a $5 mil­lion up­front.
Lund­beck al­so helped sound the death knell for 5HT6 with three straight fail­ures an­nounced just ahead of the Ax­o­vant dis­as­ter. And Pfiz­er fired the warn­ing shot with its de­ci­sion to scrap a Phase II study for PF-05212377 two years ago af­ter a mon­i­tor­ing com­mit­tee saw noth­ing en­cour­ag­ing in the da­ta.
Mean­while, Take­da, in pur­suit of a the­o­ry that a low dose of their di­a­betes drug Ac­tos could pre­vent the pro­gres­sion of dis­ease symp­toms, gave up two months ago af­ter an in­ter­im analy­sis of­fered lit­tle chance of suc­cess.
De­scribed as the biggest Phase III in Alzheimer's to date when it was ful­ly en­rolled in ear­ly 2016, Take­da's TO­MOR­ROW study re­cruit­ed more than 3,500 pa­tients at 50 sites, us­ing a ge­net­ic-based bio­mark­er risk as­sign­ment al­go­rithm from the small US biotech Zin­fan­del Phar­ma­ceu­ti­cals, a Duke spin­out, to iden­ti­fy the best sub­jects.
And a few weeks ago Boehringer In­gel­heim dis­card­ed its Alzheimer's pro­gram for a drug called BI 409306, an­oth­er ef­fort at mod­u­lat­ing glu­ta­mate, which is one of the neu­ro­trans­mit­ters that can run amuck in de­men­tia.
In the most dra­mat­ic ex­am­ple of step­ping away from fail­ure, Pfiz­er — a com­pa­ny that years ago struck a $725 mil­lion deal to back a Russ­ian an­ti­his­t­a­mine called Dime­bon for Alzheimer's, now failed — walked away from the dis­ease and neu­ro­sciences in gen­er­al, lay­ing off 300 staffers and shut­ting down a unit that promised lit­tle and cost much. The mo­ti­va­tion wasn't cost-cut­ting. Pfiz­er just want­ed to spend more on fields where it had a bet­ter shot at con­tribut­ing to the bot­tom line.
But the com­pa­nies still in the field are hang­ing on to amy­loid be­ta. Noth­ing can beat Eli Lil­ly for sheer ob­sti­na­cy in the face of com­pelling proof it was on the wrong track with solanezum­ab.
In­deed, most sci­en­tists at the phar­ma gi­ants forg­ing ahead are stick­ing with the sci­ence of neu­rode­gen­er­a­tion. If you close one re­search door, you open an­oth­er.
Hence the com­bo-drug strat­e­gy, as well as the ear­li­er-in-the-dis­ease ap­proach. How about tar­get­ing tau and neu­roin­flam­ma­tion as well? And al­so go ahead of the symp­toms?
---
No val­i­dat­ed tar­gets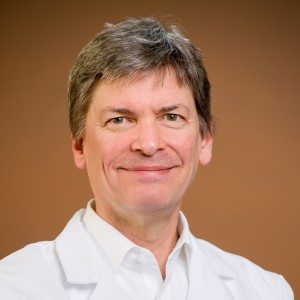 Lon Schnei­der
Any­one who comes in­to Alzheimer's R&D for the first time now might quick­ly de­ter­mine that in­dus­try stan­dards for dri­ving a Phase III tri­al were tossed aside long ago.
"We don't un­der­stand Alzheimer's dis­ease," sums up Lon Schnei­der, a re­searcher at USC's Keck School of Med­i­cine and one of the most out­spo­ken crit­ics of bad tri­al de­sign and ex­e­cu­tion. "We don't have val­i­dat­ed tar­gets."
There's no lack of con­sen­sus, he adds, pro­vid­ed you break it in­to com­pet­ing groups. Quite a few re­searchers have said with cer­tain­ty it's amy­loid be­ta, the most pop­u­lar cul­prit; oth­ers point to tau.
Yet Alzheimer's is a het­ero­ge­neous, com­plex dis­ease with a com­plex phe­no­type, says Schnei­der. There are prob­a­bly mul­ti­ple fac­tors that lead to a com­mon path­way.
"You can't get around that peo­ple can have the pathol­o­gy of Alzheimer's dis­ease and not have clin­i­cal symp­toms," he adds. "They can have a head full of amy­loid and be at risk of de­vel­op­ing de­men­tia," but then nev­er ex­pe­ri­ence symp­toms of the dis­ease.
He adds: "All of this speaks to high­ly im­per­fect knowl­edge and dif­fi­cul­ty tar­get­ing the dis­ease."

The lat­est se­ries of clin­i­cal de­feats has em­pha­sized that the old, hap­haz­ard ap­proach is be­ing called out as a non­starter more quick­ly. And com­pa­nies that could once at­tract and re­tain tremen­dous in­vestor in­ter­est with the shaki­est of the­o­ries built on the weak­est da­ta — a roll of the dice for vast gains with min­i­mal in­vest­ment — are be­ing forced to ac­count for high­er lev­els of skep­ti­cism and ris­ing stan­dards for what a bio­phar­ma com­pa­ny can prove at Phase II — the new de­ci­sive hur­dle for re­searchers in the field.
If head­lines dri­ve in­vest­ment trends, they're up against some steep odds.
---
The biotech ap­proach
Ax­o­vant's im­plo­sion, quick­ly fol­lowed by David Hung's de­ci­sion to de­part from the biotech along with his team, un­der­scores the par­tic­u­lar­ly per­ilous jour­ney that small biotechs face when tak­ing on Alzheimer's.
Fo­rum Phar­ma­ceu­ti­cals, backed by the Fi­deli­ty group that cre­at­ed F-Prime, was shut­tered in the sum­mer of 2016 af­ter it took a shot at Alzheimer's, on­ly to be shut down by the FDA as re­searchers turned up safe­ty is­sues with its lead drug.
De­c­la­ra­tions of suc­cess are met with in­creased skep­ti­cism — and for good rea­son. A lit­tle over a year ago, San Diego-based Aca­dia Phar­ma­ceu­ti­cals as­sert­ed that its drug Nu­plazid (pi­ma­vanserin), a 5HT2A-tar­get­ing drug ap­proved for Parkin­son's, hit its pri­ma­ry end­point in a mid-stage study fo­cus­ing on Alzheimer's dis­ease psy­chosis.
Crit­ics quick­ly jumped on the fact that pa­tients' im­prove­ment in NPI-NH Psy­chosis scores at week 6 didn't sus­tain those im­prove­ments to week 12 — and that's a stan­dard mea­sure of suc­cess. A year lat­er, when the com­pa­ny pub­lished its Nu­plazid re­sults, it was clear the drug had flunked every sec­ondary and pri­ma­ry end­point at week 12. Af­ter the da­ta were all in, USC's Schnei­der wrote off Aca­dia's "suc­cess" as the re­sult of noth­ing oth­er than a tem­po­rary wors­en­ing in the place­bo arm at week 6 in the more symp­to­mati­cal­ly se­vere sub­group.
Aca­dia shift­ed gears and is now study­ing the drug for dis­ease-re­lat­ed psy­chosis in a group of ail­ments, with Alzheimer's among them.

De­spite the haz­ards, small­er biotechs are con­tin­u­ing to plug away, un­daunt­ed by the wreck­age — and even un­de­terred by the lack of suc­cess in symp­to­matic dis­ease.
Michel­son re­tired from Mer­ck not long ago, but he didn't re­tire from Alzheimer's re­search. His new job is chief med­ical of­fi­cer at Cam­bridge, MA-based Proclara, and nei­ther Michel­son or Proclara are giv­ing up on com­ing up with a treat­ment for pa­tients who al­ready ex­hib­it symp­toms of Alzheimer's.
The com­pa­ny is de­vel­op­ing a fu­sion pro­tein that can si­mul­ta­ne­ous­ly tar­get the ac­cu­mu­lat­ed mis­filed pro­teins of amy­loid be­ta and tau. And they're test­ing it in an ear­ly-stage study of pa­tients with prob­a­ble Alzheimer's.
"There are no stud­ies on stop­ping both amy­loid and tau," says Michel­son, "so it's pre­ma­ture to say we can't help pa­tients who are symp­to­matic."
It's not just small biotechs in the mix, ei­ther. Even as a ma­jor play­er like Pfiz­er was join­ing a re­treat that long ago took Glax­o­SmithK­line out and se­ri­ous­ly re­duced ef­forts at As­traZeneca, at least one big new play­er has cau­tious­ly stepped up its ac­tiv­i­ties.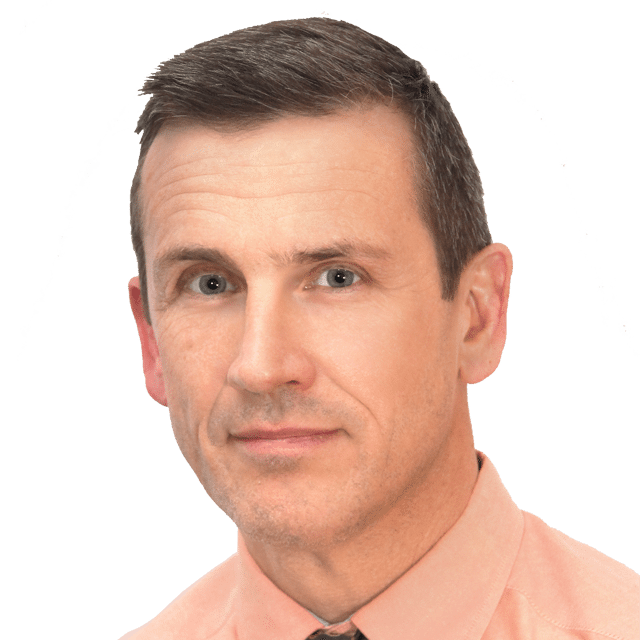 Ru­pert Vessey
Cel­gene start­ed out small in neu­rode­gen­er­a­tion, but R&D chief Ru­pert Vessey re­cent­ly high­light­ed its plans in a chat with an­a­lysts. Some ex­perts in the field have been pay­ing close at­ten­tion as they've made con­tacts and ex­plored new paths of re­search.
"[W]e have formed a small in­ter­nal team that's very ex­pert in neu­ro­science and … we've been fo­cus­ing on lever­ag­ing our strengths in pro­tein home­osta­sis," Vessey not­ed. "Last year, you're aware, we formed a re­la­tion­ship with Evotec that was look­ing at that an­gle for neu­rode­gen­er­a­tive dis­ease.
"And then al­so we re­al­ly see our­selves as an im­munol­o­gy-ex­pert com­pa­ny, for ob­vi­ous rea­sons. … [N]eu­roin­flam­ma­tion is a key cause of neu­rode­gen­er­a­tive dis­ease, and we're in the process of eval­u­at­ing ap­proach­es for that an­gle of ther­a­py as well."
Then, in back-to-back deals, Cel­gene start­ed to ramp up a pipeline of neu­rode­gen­er­a­tion drugs. In par­tic­u­lar, the big biotech kicked off a dis­cov­ery al­liance with Prothena with a $150 mil­lion up front that in­cludes a pro­gram on tau.
---
The four 'rights'
Ax­o­vant's fail­ure will make it in­fi­nite­ly hard­er for any oth­er biotechs to try the same strat­e­gy of pluck­ing a failed drug from phar­ma's back-shelf duds. That was more than ap­par­ent when Alzheon re­cent­ly filed for an $80 mil­lion IPO, with plans to use the mon­ey to pay for a Phase III study of a drug that was ear­li­er dis­card­ed by Neu­rochem. Tri­al ex­perts and an­a­lysts quick­ly trounced the idea on Twit­ter, rais­ing a steep hur­dle for the biotech to clear.
Ryan Watts
In­vestors, though, are still will­ing to take a chance when they feel that pro­fes­sion­als are mak­ing a strong ef­fort to try some­thing new. De­nali Ther­a­peu­tics went from a record IPO in 2017 to a mar­ket cap of $2 bil­lion, dri­ven by a crew of ex-Genen­tech in­ves­ti­ga­tors who start­ed out by equip­ping them­selves with the lat­est tech­nolo­gies for pierc­ing the blood-brain bar­ri­er and track­ing re­sults for the drugs they're de­vel­op­ing.
In a key ex­hi­bi­tion of its blood-brain bar­ri­er tech, De­nali re­cent­ly spot­light­ed a non-hu­man pri­mate study where they were able to mea­sure re­duc­tion of cere­bral spinal flu­id amy­loid be­ta in cynomol­gus mon­keys af­ter dos­ing an­ti-BACE1 an­ti­body. Whether or not that is still a vi­able strat­e­gy in symp­to­matic pa­tients, it helped il­lus­trate how its an­ti­body trans­port ve­hi­cle tech — ATVs — can work in get­ting a ther­a­py where it's need­ed.
It's those kinds of ba­sics that will be cru­cial for any com­pa­ny that wants to make a mark in Alzheimer's.
De­nali al­so just got its first hu­man study un­der­way for a RIPK1 in­hibitor dubbed DNL747. RIPK1 is an en­zyme that stokes in­flam­ma­tion and amps up lev­els of amy­loid be­ta, mak­ing it one of the cul­prits that could gang up on pa­tients to trig­ger the dis­ease. And De­nali is pur­su­ing a va­ri­ety of path­ways to mul­ti­ply their chances of a com­bi­na­tion suc­cess.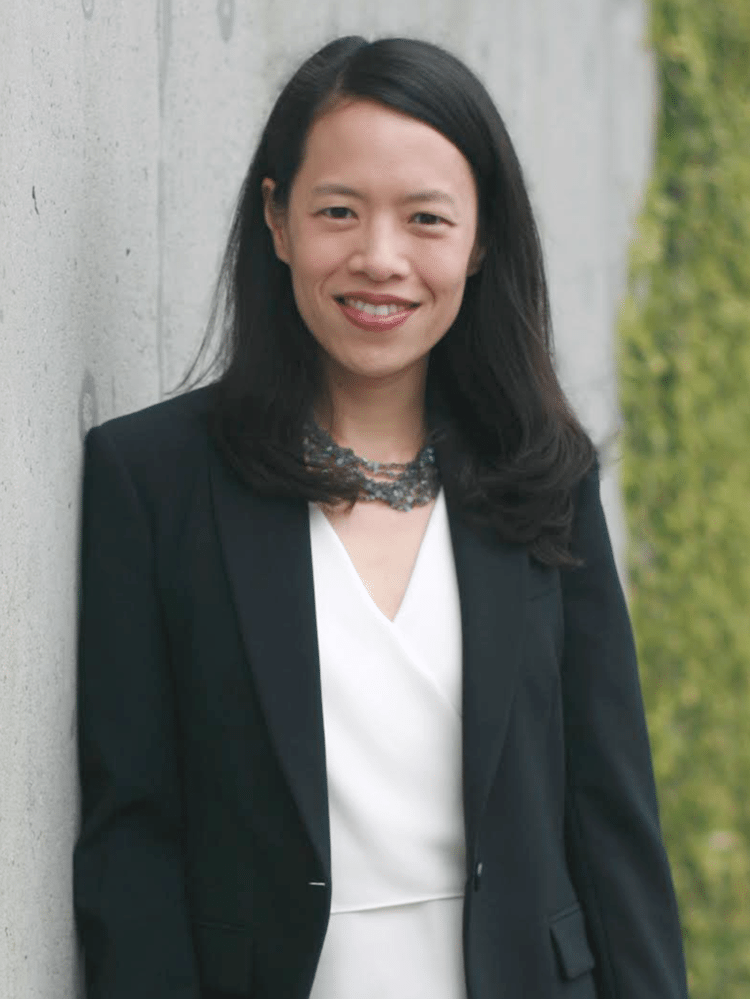 Ca­r­ole Ho
For De­nali CEO Ryan Watts and Ca­r­ole Ho, the CSO, there are four key "rights" that you have to keep in mind when try­ing to treat the dis­ease.
There's the right tar­get, the right time, the right place and the right pa­tient. And it sim­ply hasn't been done be­fore.
"We've tak­en trig­gers like amy­loid be­ta and we're not test­ing it in the right time and right pa­tients," says Watts, es­pe­cial­ly if you con­sid­er that the dis­ease pathol­o­gy is in place for 15 years be­fore clas­sic symp­toms be­gin to emerge.
"I think tau is one of the most in­ter­est­ing tar­gets," Watts tells me. "It cor­re­lates with dis­ease pro­gres­sion and cog­ni­tive de­cline, well ahead of cog­ni­tive deficits."
De­nali has a BACE/tau bis­pe­cif­ic in hand that Take­da took an op­tion on when it signed a bil­lion-dol­lar de­vel­op­ment deal with De­nali. Oth­er com­bi­na­tions and ge­net­i­cal­ly de­fined sub­pop­u­la­tions are be­ing stud­ied to line up the best shot for spe­cif­ic pa­tient groups, siz­ing up the four rights in each.
"We are bal­anc­ing risk across ar­eas to find prob­a­bil­i­ty of suc­cess," says the CEO. "In Alzheimer's, you have to break down the dis­ease."
There prob­a­bly isn't go­ing to be a sol­id clin­i­cal suc­cess in two years, say the two De­nali ex­ecs. But it will be pos­si­ble to fo­cus on bio­mark­ers of the dis­ease with more sen­si­tive track­ing of cog­ni­tion. And they're ex­cit­ed that the FDA is sig­nal­ing that they are open to that ap­proach.
---
Won't be fooled again
At this point, the grow­ing weight of ev­i­dence that any sin­gle ther­a­peu­tic ap­proach to Alzheimer's can't of­fer a de­fin­able ben­e­fit for all pa­tients who fit the same rough de­f­i­n­i­tion for the dis­ease has trig­gered a sea change in the way Alzheimer's drugs of the fu­ture will hit the clin­ic.
Bio­mark­ers that re­flect the pathol­o­gy of the dis­ease are grow­ing in­creas­ing­ly im­por­tant. And the FDA is keep­ing pace with the steady dri­ve to­ward re­search in even ear­li­er forms of the dis­ease. The agency has rec­om­mend­ed new guide­lines — still in the works — that point de­vel­op­ers to re­fine their ap­proach to cog­ni­tion, and leave func­tion aside as an end­point.
The FDA is now gath­er­ing re­spons­es to those guide­lines, ahead of a for­mal adop­tion. They're the first new set of guide­lines for Alzheimer's R&D to come along since 2013, when reg­u­la­tors mapped pre­clin­i­cal and pro­dro­mal stages of the dis­ease and laid out a mix of cog­ni­tive and func­tion­al end­points that could be used for an ap­proval.
Those ear­li­er guide­lines have nev­er even been test­ed by de­vel­op­ers, though, be­cause none of the da­ta were good enough to give it a try.
Now the FDA, which has adopt­ed a spir­it­ed ap­proach to help­ing de­vel­op­ers de­sign suc­cess­ful stud­ies and win ap­provals, is mov­ing to a new set of rules that will do away with the pre­clin­i­cal/pro­dro­mal de­f­i­n­i­tion in fa­vor of a three-stage ap­proach to ear­ly re­search. Here are the de­f­i­n­i­tions of the dis­ease stages FDA sug­gests:
• Stage one: Bio­mark­ers for the dis­ease point to Alzheimer's, but no cog­ni­tive or func­tion­al im­pair­ment is ob­serv­able.
• Stage two: It's pos­si­ble to iden­ti­fy ear­ly cog­ni­tive de­cline in pa­tients, with no func­tion­al im­pair­ment in terms of dai­ly liv­ing.
• Stage three: The first signs of func­tion­al is­sues start to arise in pa­tients with cog­ni­tive deficits.
Thus, at the ear­li­est stages of the dis­ease, reg­u­la­tors are will­ing to ap­prove a drug based on cog­ni­tion alone. At the pre­clin­i­cal lev­el, de­vel­op­ers could even use rel­e­vant bio­mark­ers to win a green light — but there's a big catch. No bio­mark­ers are now rec­og­nized as in­di­ca­tors of de­cline. The FDA could grant ac­cel­er­at­ed ap­proval with a re­quire­ment that fol­low-up da­ta show the drug de­lays dis­ease symp­toms.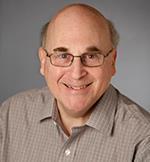 Paul Aisen
"The doc­u­ment ac­knowl­edges the shift to­ward very ear­ly in­ter­ven­tion in tri­als that tar­get the patho­bi­ol­o­gy of AD, and con­firms FDA will­ing­ness to con­sid­er ac­cel­er­at­ed or even full ap­proval on the ba­sis of a con­vinc­ing treat­ment ef­fect on cog­ni­tion alone in ear­ly tri­als," notes Paul Aisen, a high-pro­file USC in­ves­ti­ga­tor who cham­pi­oned Lil­ly's solanezum­ab at one point, in writ­ten re­marks in the on­line Alzheimer's Fo­rum.
It's more of a reg­u­la­to­ry fine-tun­ing than a ma­jor tran­si­tion, how­ev­er, Schnei­der notes. And the guide­lines present some steep hur­dles that need to be ad­dressed.
"For stage 1, their guid­ance for ac­cel­er­at­ed ap­proval is to find a bio­mark­er of the patho­phys­i­ol­o­gy of Alzheimer's whose change is rea­son­ably like­ly to pre­dict clin­i­cal ben­e­fit (good luck with this)," he writes.
Plus, as Schnei­der notes, "Al­ter­na­tive end­points for stage 2 and stage 1 di­ag­noses are to fol­low tri­al par­tic­i­pants in­to their next stage, but this risks pro­hib­i­tive­ly long tri­als."
Mer­ck's Kennedy is hope­ful that reg­u­la­tors will re­main open to us­ing bio­mark­ers to demon­strate drug ac­tiv­i­ty among asymp­to­matic pa­tients — es­sen­tial­ly, that bio­mark­ers alone can show a drug al­ter­ing the course of the dis­ease.

That can be an im­por­tant change, giv­en the fact that Alzheimer's can run its course for 10 to 20 years be­fore symp­toms ap­pear. The Mer­ck team wants to take that guid­ance and ap­ply it, con­fi­dent that they are us­ing bet­ter tools than ever for defin­ing its pathol­o­gy.
Be­fore amy­loid imag­ing tech came along, ear­ly Alzheimer's re­searchers worked with pa­tient groups where any­where from 20% to 30% of the sub­jects didn't even have the plaque de­posits they were try­ing to tar­get. Since then, tech­nol­o­gy has come a long way, but it's still a work in progress.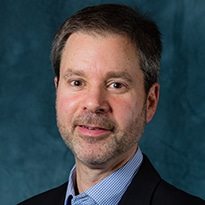 David Miller
"I ab­solute­ly be­lieve our ap­pre­ci­a­tion of bio­mark­ers, a pan­el of bio­mark­ers, is ahead of where it was," says David Miller, the clin­i­cal vice pres­i­dent of Brack­et, a tech provider which spe­cial­izes in Alzheimer's re­search. "There's been an im­prove­ment in our un­der­stand­ing of how these bio­mark­ers work to­geth­er. It doesn't mean we are where we need to be, but we are get­ting clos­er."
"We're look­ing at how to move the field for­ward and go­ing ear­li­er and with no symp­toms," Miller went on to say. "I think that's where we need to go."
Un­der­stand­ing of neu­roin­flam­ma­tion, a trig­ger for cog­ni­tive im­pair­ment, is clear­ly get­ting bet­ter. And Miller agrees that fail­ures like Mer­ck's are help­ing the next round of stud­ies.
"With every study that fails, we need to learn from that and do it bet­ter," says Miller. "We need to fig­ure out ways to do mea­sure­ments bet­ter." Those mea­sure­ments need to be "sen­si­tive to ear­li­er stages of the dis­ease," he says. Re­searchers need to be "look­ing at cog­ni­tion and func­tion for more sen­si­tive ways of do­ing it."
Miller is par­tic­u­lar­ly in­trigued by the po­ten­tial of a com­bi­na­tion of mark­ers for amy­loid, tau and neu­rode­gen­er­a­tion for fu­ture stud­ies — along with a more sen­si­tive ap­proach to eval­u­at­ing a drug's ef­fect on ear­ly symp­toms. Pa­tient-re­port­ed out­comes could be­come sig­nif­i­cant­ly more in­flu­en­tial.
But, he adds, "there has to be uni­for­mi­ty of do­ing that. You're look­ing at stud­ies that take place across the globe. It has to be done con­sis­tent­ly across the globe, not just what you mea­sure, but how you mea­sure it, that's im­por­tant."
---
This ed­i­to­r­i­al Deep Dive is spon­sored by Brack­et.