With Phase III failures starting to offer hard lessons, the R&D field starts to refocus on ever-earlier stages of the disease. And the FDA is helping.
---
From a distance, the failure of Merck's BACE drug verubecestat in back-to-back Phase III studies may have looked like just another setback in a 15-year blur of clinical dead ends, missteps and blunders.
Get up close, though, by mixing among the researchers who did the work, and you'll get a much different perspective — a view that reflects the latest distinct shift in the gradual evolution of Alzheimer's research.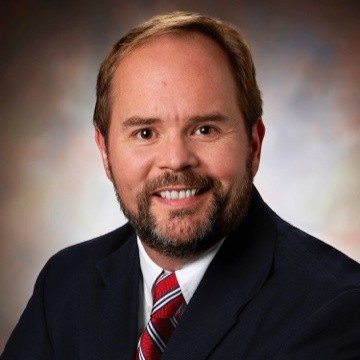 Matt Kennedy
I talked with Matt Kennedy, Merck's head of early discovery for neurosciences, who has been working on Merck's BACE efforts since shortly after he joined the company 19 years ago. By the time the Merck group was ready to start two Phase III studies with verubecestat, he says, they felt they not only had the right drug, but also the right technology for selecting the right trial patients and tracking their responses.
They also believed they were using the right approach. Their philosophy: "If we invest in the right clinical trial — which we feel we conducted — it would provide unequivocal evidence of whether the drug would work," Kennedy says.
Without doubt, he says, the drug worked as planned in patients with mild to moderate Alzheimer's, as shown in the first of verubecestat's Phase III trials. By moving upstream of the toxic clusters of amyloid beta that clog the brains of many — though not all — patients with more advanced disease, the researchers were able to throw a monkey wrench into the mechanics of its pathology.
As one researcher in the field told me, it was a way of turning off the faucet steadily dribbling into a tub.
The drug inhibited the development of plaques in the brains of patients. But it did not in any significant way stop the trajectory of the disease. Perhaps because the tub was already full.
If that sounds like just another failure, however, you're not paying close enough attention. The verubecestat trial helped chart a new course for Alzheimer's researchers.
"It provides very clear data so that we can now move and evolve our clinical strategy," Kennedy says, "and others can as well."
About five years ago we saw the first distinct shift of Alzheimer's research programs into earlier diagnoses for the disease. If drugs had little chance of treating a disease once it had started causing obvious signs of brain damage, maybe they'd have a shot if therapy began early on, when patients could still be evaluated using standard tests for cognition and daily function. Turns out — as Merck discovered — research may need to move even further upstream.

Some are doing just that. The drumbeat of negative clinical data that continued with Merck's first verubecestat trial is pushing everyone in the field toward combination approaches and pre-symptomatic Alzheimer's disease. And it's not just researchers. The FDA itself is gradually developing new standards for late-stage trials that will assist the ongoing sea change in research.
Not only are most major drug development players still refusing to quit, but at least one big outfit is making a calculated leap into the game. And the arrival of an upstart biotech company has grabbed the spotlight as it takes advantage of the shift to better technologies in clinical research.
Here's why.
To continue reading, you'll need at least a basic Endpoints News subscription.
This editorial Deep Dive is sponsored by Bracket.
---
In order to read this article, you must be an Endpoints News subscriber. (It's free to subscribe.)
← Go back
Sign in to Endpoints News
I forgot my password
Request a magic link
Sponsored by Bracket.
Access is subject to the terms in our
Privacy Policy
.
← Go back
Request a magic link
Enter your email below to get a Magic link which lets you sign in quickly without using a password.
Please note the Magic link is one-time use only and valid for only 24 hours. Sponsored by Bracket.
Access is subject to the terms in our
Privacy Policy
.
← Go back
Set a new password
We will send you a link, with which you will be able to set a new password.
Please note this link is for one-time use only and valid for only 24 hours. Sponsored by Bracket.
Access is subject to the terms in our
Privacy Policy
.
← Go back
We produce two daily email newsletters designed to give you a complete picture of what's important in biopharma. It's free to subscribe and never any spam. Join 51,200+ biopharma executives who read Endpoints News every day.
Sponsored by Bracket.
Access is subject to the terms in our
Privacy Policy
.
---