Subscribe to Endpoints News to watch the entire 52 minute video of John Carroll discussing drug access and affordability with Brent Saunders (CEO, Allergan), Richard Pops (CEO, Alkermes), Joaquin Duato (EVP, J&J), Stephen Ubl (CEO, PhRMA), and Steven Pearson (CEO, ICER).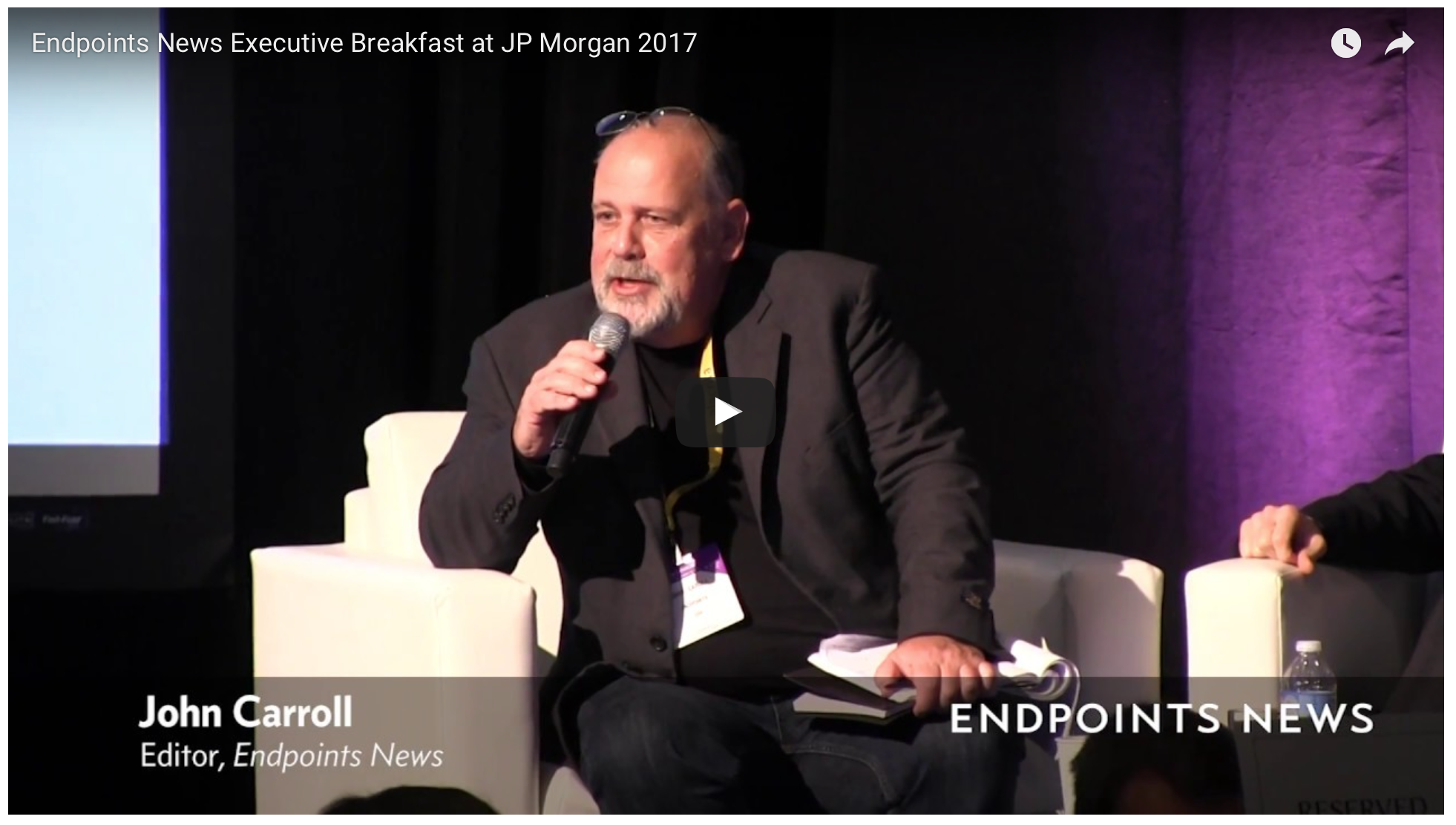 ---
In order to read this article, you must be an Endpoints News subscriber. (It's free to subscribe.)
← Go back
Please enter the email address we have on file for you.
You'll receive a magic link, allowing you full access to this article immediately. Access is subject to the terms in our Privacy Policy.
← Go back
We produce two daily email newsletters designed to give you a complete picture of what's important in biopharma. It's free to subscribe and never any spam. Join 12,000+ biopharma executives who read Endpoints News every day.
---