Split the pot? Ra­dius shows its os­teo­poro­sis cards in fi­nal block­buster match with Am­gen
Ra­dius Health $RDUS has tak­en an­oth­er big leap down the fi­nal stretch of its Phase III race with Am­gen $AMGN, post­ing Phase III re­sults that show abaloparatide's clear clin­i­cal ben­e­fit over a place­bo in treat­ing os­teo­poro­sis. But while the da­ta pro­vide a fresh ar­gu­ment in fa­vor of its near-term ap­proval at the FDA and EMA, there's still a big ques­tion left unan­swered: Just how com­pet­i­tive will this drug be against Am­gen's Phase III ri­val, as well as Eli Lil­ly's ag­ing For­teo? And mean­while, the roll up to the FDA is al­so light­ing a fresh fire un­der the heat­ed de­bate over the cost of drugs, both old and new.
First, the num­bers, pub­lished in the Jour­nal of the Amer­i­can Med­ical As­so­ci­a­tion. In a large Phase III tri­al, just four of 824 pa­tients tak­ing Ra­dius's abaloparatide suf­fered a spinal frac­ture af­ter 18 months. In a place­bo arm, that po­ten­tial­ly dev­as­tat­ing event was ex­pe­ri­enced by 30 pa­tients—giv­ing the ex­per­i­men­tal drug a clear ad­van­tage. But in the For­teo arm with 818 pa­tients, there were 6 spinal frac­tures. That's slight­ly worse, but the study wasn't large enough to show a clear dif­fer­ence be­tween the stan­dard of care and the new drug.
Pa­tients on the Ra­dius Health drug al­so ex­pe­ri­enced im­prove­ments in bone min­er­al den­si­ty. In­ves­ti­ga­tors in the study con­cen­trat­ed on old­er women with a his­to­ry of frac­tures, the at-risk pop­u­la­tion that the drug is pri­mar­i­ly aimed at, though it is be­ing stud­ied in oth­er pop­u­la­tions as well.
Not in­clud­ed in this matchup is Am­gen's ro­mosozum­ab, it's own bone-build­ing drug that was filed for an ap­proval on Ju­ly 21. Am­gen is part­nered with UCB on the drug. Back in Feb­ru­ary, in­ves­ti­ga­tors not­ed that their Phase III study came out with a 73% re­duc­tion in the risk of frac­tures, which paled a bit in re­la­tion to Ra­dius's 86% risk re­duc­tion. That sparked a de­bate among an­a­lysts whether Am­gen's drug could dis­tin­guish it­self with a much eas­i­er dos­ing reg­i­men — once month­ly ver­sus once dai­ly.
An­a­lysts' peak sales pro­jec­tions have been all over the map. Deutsche Bank last year pegged aba­lo's peak at $1.1 bil­lion, though they be­lieved that ro­mo would come out on top as the bet­ter drug with a big­ger mar­ket share, de­pend­ing on how the gener­ics shake out.
While both Am­gen and Ra­dius stand a good chance of win­ning an ap­proval, com­mer­cial suc­cess is a com­plete­ly dif­fer­ent is­sue. As The New York Times re­ports, pa­tients are gen­er­al­ly start­ed on bis­pho­s­phanates like Fos­amax, which are old and cheap. But they're al­so lim­it­ed, un­able to build bone the way For­teo and the two new drugs are de­signed to do.
Lil­ly, mean­while, has been rapid­ly jack­ing up the price of For­teo ahead of its loss of patent pro­tec­tion. The Times re­ports that the whole­sale price has soared to $3,100 a month, more than three times its price in 2010. Lil­ly has been in­creas­ing the price twice a year, for 6 years.
Now the ques­tion is whether the new drugs will cost as much or more than For­teo, which is gen­er­al­ly lim­it­ed to two years of ther­a­py due to fears about po­ten­tial can­cer risks. And in­sur­ers – who are like­ly to re­strict ac­cess to these drugs to pa­tients with the high­est risk fac­tors – have grown leery about cov­er­ing the Lil­ly drug, of­ten re­quir­ing big co-pays from pa­tients.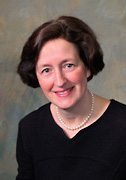 Dr. Do­lores Shoback
Dr. Do­lores Shoback, a pro­fes­sor of med­i­cine at the Uni­ver­si­ty of Cal­i­for­nia, San Fran­cis­co, told the Times:
"The cost in the pri­vate sec­tor is get­ting pro­hib­i­tive. You have to hunt for a rea­son, find a very strong rea­son that is iron­clad," to get an in­sur­er to ap­prove For­teo, she added. "We find it can be ex­treme­ly dif­fi­cult to get it cov­ered."
Ra­dius may have just high­light­ed a clear path to an ap­proval. But po­si­tion­ing this drug to win the four-way com­mer­cial pok­er match ahead is far more prob­lem­at­ic.