Spun out of George Church's lab, this biotech up­start is map­ping the AAV uni­verse for No­var­tis, Sarep­ta to gaze
In a few days, through a se­ries of video con­fer­ences, gene ther­a­py re­searchers around the world will be pre­sent­ing their lat­est find­ings at the vir­tu­al an­nu­al meet­ing of the Amer­i­can So­ci­ety of Gene & Cell Ther­a­py. Al­most every dis­cus­sion will fea­ture a top­ic that has been cen­tral to the ex­is­tence of the field but con­tin­ues to per­plex ex­perts as they seek to re­fine the modal­i­ty: the de­liv­ery of a gene to the tis­sue where it's need­ed to fix dis­ease.
For the first time, a biotech up­start will be pub­licly out­lin­ing their take on the prob­lem — with an ar­ti­fi­cial in­tel­li­gence fla­vor that No­var­tis and Sarep­ta are gob­bling up.
Sea­soned at­ten­dees of AS­GCT would rec­og­nize the team be­hind Dyno Ther­a­peu­tics. Since Er­ic Kel­sic be­gan build­ing the plat­form in 2015 as a post­doc at George Church's il­lus­tri­ous lab at Wyss In­sti­tute, he's been mak­ing the rounds at sci­en­tif­ic meet­ings. At Har­vard, his group had demon­strat­ed how — by do­ing high through­put screen­ing on all cap­sid vari­ants of one par­tic­u­lar AAV serotype, mod­el­ing the space with ma­chine learn­ing, and fi­nal­ly build­ing a pro­file of each cap­sid that can be ranked by dif­fer­ent at­trib­ut­es — they could point to syn­thet­ic AAV cap­sid can­di­dates that are su­pe­ri­or to the hand­ful of nat­ur­al vari­ants cur­rent­ly in use.
Alan Crane
"This was by far the best ap­pli­ca­tion that I'd ever seen of AI in bi­ol­o­gy," Alan Crane, an en­tre­pre­neur part­ner at Po­laris and Dyno's ex­ec­u­tive chair­man, told End­points News. "It turns out po­ten­tial part­ners were see­ing it the same way, be­cause when Er­ic came to me back in mid-2018, he al­ready had this list of lit­er­al­ly dozens of com­pa­nies that have proac­tive­ly ap­proached him."
Out of that pool Dyno had picked No­var­tis for a col­lab­o­ra­tion on eye dis­or­ders and Sarep­ta to team up on mus­cle dis­eases. Up­front pay­ments, sup­port, op­tion fees and mile­stones from these two deals could add up to $2 bil­lion, in­clud­ing $40 mil­lion from the re­search phase of the Sarep­ta deal.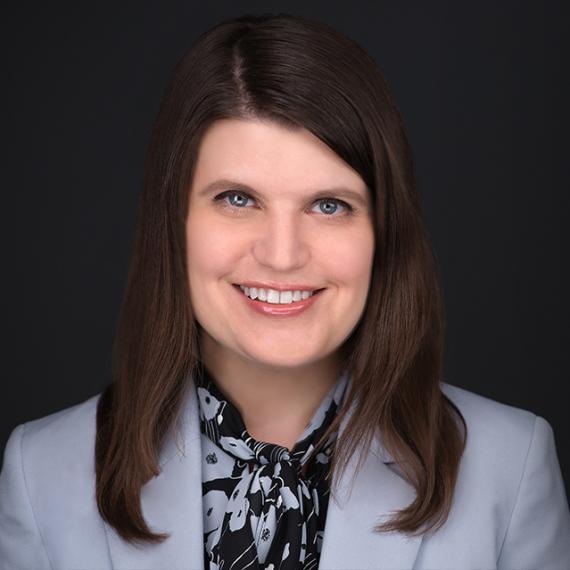 Louise Rodi­no-Kla­pac
"We al­ways con­stant­ly try to make sure that we are ahead of the curve in terms of our tech­nol­o­gy and look­ing at next-gen­er­a­tion treat­ments," Louise Rodi­no-Kla­pac, Sarep­ta's head of gene ther­a­py, said. "So al­though we're very hap­py with our cur­rent ap­proach and our cur­rent vec­tor, we're think­ing about the fu­ture po­ten­tial tech­nolo­gies for oth­er mus­cu­lar dy­s­tro­phies."
Cap­sids — the pro­tein shells that en­close ge­net­ic ma­te­r­i­al of a virus — is one of three core com­po­nents need­ed to form a gene ther­a­py, she ex­plained, along­side the trans­gene that's miss­ing or de­fec­tive in a pa­tient, and a pro­mot­er that turns the gene on in the cell. And small tweaks to the cap­sid can trans­late to pro­found changes in the fi­nal prod­uct's im­muno­genic­i­ty, man­u­fac­tura­bil­i­ty, ef­fi­cien­cy of de­liv­ery, speci­fici­ty to tar­get cells and pack­age size.
Er­ic Kel­sic
All of these met­rics are tak­en in­to con­sid­er­a­tion on Dyno's Cap­sidMap plat­form, which takes "the most com­pre­hen­sive ap­proach to map­ping out the AAV uni­verse," fill­ing the gaps in each galaxy and telling stars from pure void, Kel­sic said.
"We don't want to im­prove one prop­er­ty but have oth­er things get worse," a chal­lenge that oth­ers who have at­tempt­ed to solve the prob­lem have faced, he added.
With a new tech­nol­o­gy that promis­es to op­ti­mize vi­ral vec­tors for in­di­vid­ual ap­pli­ca­tions like that, Crane pre­dict­ed the com­pa­ny — which Po­laris seed­ed with a mod­est $9 mil­lion — might nev­er need ad­di­tion­al ven­ture funds.
While Dyno re­tains the op­tion to cre­ate its own ther­a­pies, ex­pect part­ner­ships (and there are more com­ing) to re­main at the cen­ter for a while.
"What I've ob­served in the in­dus­try — not on­ly in gene ther­a­py but in all ar­eas — is as com­pa­nies start to move in­to pipelines, they usu­al­ly have to leave the plat­form be­hind," Crane said.
Much work is to be done. Dyno cur­rent­ly has ca­pac­i­ty to screen hun­dreds of thou­sands to mil­lions of cap­sids and test them both in vit­ro and in vi­vo, but the plan is to scale up the in­fra­struc­ture even fur­ther — both on the ex­per­i­men­tal and the com­pu­ta­tion­al fronts. The head­count is dou­bling from rough­ly 20 while all the ma­chine learn­ing gets moved on­to the cloud.
A can­di­date won't emerge any time soon, and even when it does ma­te­ri­al­ize it would have to go through rig­or­ous safe­ty test­ing at the part­ners' own R&D op­er­a­tions — a process that could take an­oth­er one or two years. Still, Kel­sic sees it as the quick­est way to bring their work to pa­tients even while they fig­ure new things out.
"Es­pe­cial­ly when we're think­ing about tech­nol­o­gy, some­thing George and I talked a lot about when we start­ed this project, it still feels re­al­ly ear­ly days for gene ther­a­py," he said. "There's so much po­ten­tial."