Jim Sullivan, Vanqua Bio CEO
Spurred on by Or­biMed part­ner's di­ag­no­sis, Van­qua Bio takes aim at neu­rode­gen­er­a­tive dis­ease with blue-chip back­ers
The FDA's re­cent ap­proval of Bio­gen's Aduhelm has pro­vid­ed a spark plug for neu­ro­science re­search across the bio­phar­ma spec­trum with in­vestors more like­ly than ever to jump on board. A Chica­go biotech now has its own clutch of blue-chip back­ers to pur­sue drugs across a range of in­di­ca­tions — and it all start­ed from a close col­league's own di­ag­no­sis and search for a cure.
Or­biMed start­up Van­qua Bio closed an $85 mil­lion Se­ries B led by Omega Funds to put its lead can­di­date tar­get­ing the GCase en­zyme in the clin­ic, first in Gauch­er dis­ease and then for a rare form of Parkin­son's, the com­pa­ny said Tues­day.
The com­pa­ny's lead drug, a small mol­e­cule ac­ti­va­tor of GCase, tar­gets the mu­tant GBA1 gene path­way, which can cause Gauch­er and is cor­re­lat­ed with a form of Parkin­son's known as GBA-PD that af­fects around 10% of all pa­tients and a form of Lewy body de­men­tia known as GBA-LBD.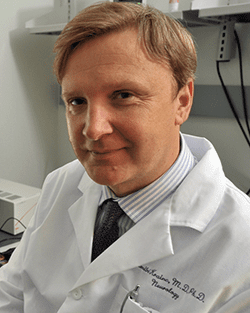 Dim­itri Krainc
The biotech launched back in 2019 em­bold­ened by the work of Jonathan Sil­ver­stein, a for­mer man­ag­ing part­ner at Or­biMed who was di­ag­nosed with GBA-PD some five years ago and kick­start­ed the Sil­ver­stein Foun­da­tion to pur­sue cures for that dis­ease. Funds from the foun­da­tion helped pay for piv­otal ge­net­ics re­search in the lab of Dim­itri Krainc, the chair of neu­rol­o­gy at North­west­ern Uni­ver­si­ty's Fein­berg School of Med­i­cine, which now un­der­girds Van­qua's plat­form.
Van­qua re­lies both on ge­net­ics re­search out of Krainc's lab and in vit­ro mod­el­ing tech­nol­o­gy that tests com­pounds in pa­tient-de­rived neu­rons, po­ten­tial­ly of­fer­ing an ear­ly sneak peek at the drug's ef­fi­ca­cy for hu­man tests. The neu­rons are de­rived from in­duced pluripo­tent stem cells, which are in turn de­rived and con­vert­ed from pa­tients' skin cells.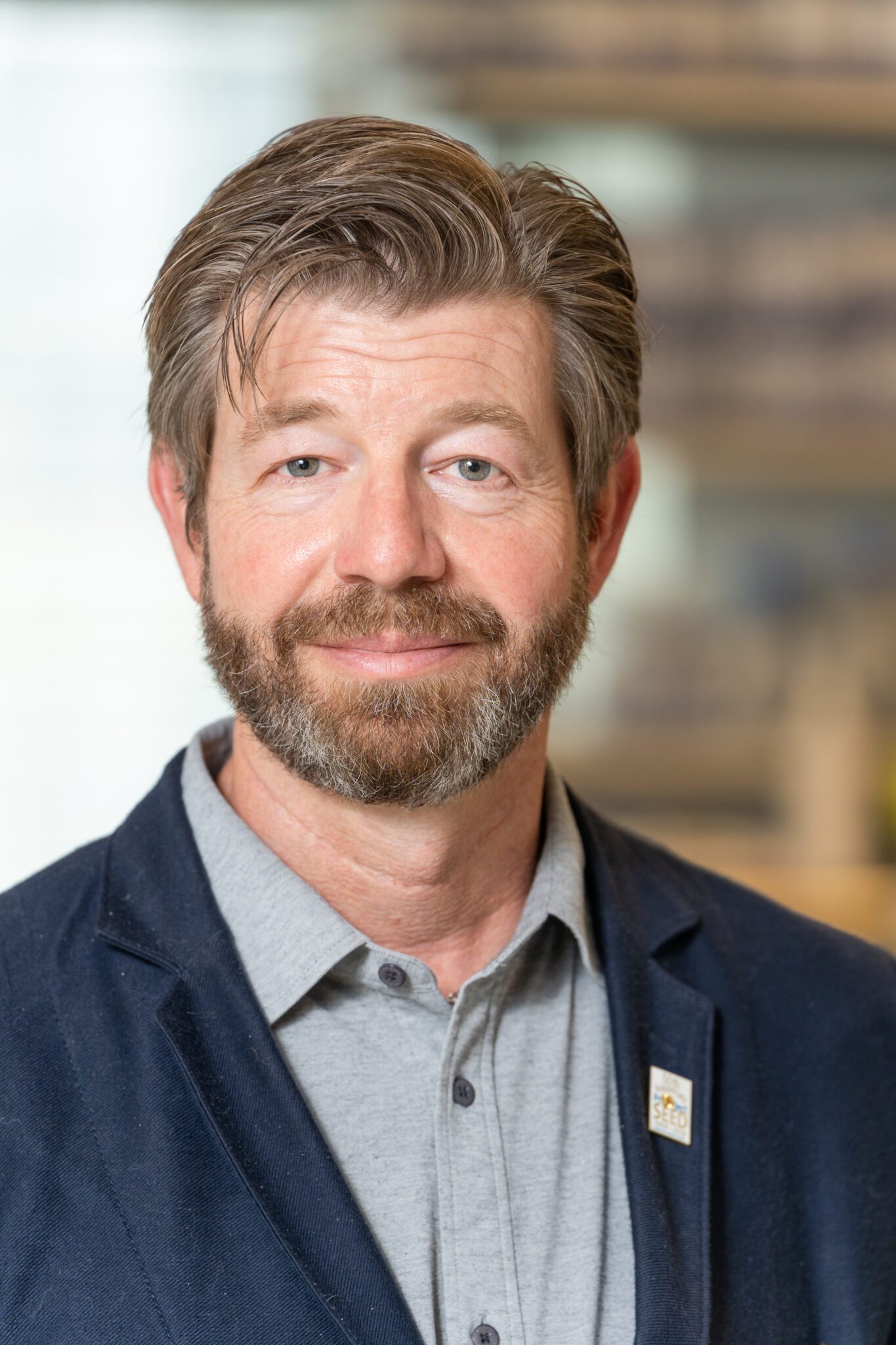 Kevin Hunt
It's an ap­proach that looks to fill in the gap left by in­ad­e­quate an­i­mal mod­el­ing for neu­ro­science, where the chances of suc­cess in large in­di­ca­tions like Alzheimer's dis­ease and Parkin­son's have left a slew of fail­ures in its wake. Ac­cord­ing to Van­qua CSO Kevin Hunt, ro­dent mod­els sim­ply aren't good pre­dic­tors of in vi­vo hu­man test­ing in neu­ro­science, and adding a sta­ble pre­clin­i­cal re­search tool de­rived from po­ten­tial pa­tients could even­tu­al­ly help crack the code for a range of dis­eases with huge un­met clin­i­cal needs.
CEO Jim Sul­li­van, a for­mer VP of re­search at Ab­b­Vie who helped shep­herd JAK in­hibitor Rin­voq and blood can­cer med­i­cine Ven­clex­ta in­to the clin­ic, and has worked as a ven­ture part­ner at Or­biMed since 2019, sees Van­qua's plat­form as a best of all worlds strat­e­gy: com­bin­ing cut­ting-edge ge­net­ics re­search and pre­clin­i­cal tools to de­vel­op ef­fec­tive mol­e­cules with a next-gen­er­a­tion mod­el­ing ap­proach to up the chances of suc­cess.
"Our ap­proach builds on break­throughs in a cou­ple dif­fer­ent ar­eas: one, ge­net­ics and pin­point­ing caus­es of neu­rode­gen­er­a­tive dis­ease and two, much more en­hanced pre­clin­i­cal mod­els," he said. "We're re­al­ly try­ing to over­come the lim­i­ta­tions of neu­ro­science re­search for the last decade."
The team ex­pects "mean­ing­ful" clin­i­cal da­ta from its lead drug to be pub­lished with­in the next two years, Sul­li­van said.
In GBA-PD, which may af­fect around 800,000 pa­tients world­wide and 100,000 in the US, Van­qua is look­ing to pair ge­net­ic mark­er re­searchers pi­o­neered in Krainc's lab to part­ner with pa­tient cells and es­tab­lished bi­ol­o­gy around the GBA1 path­way to tack­le Gauch­er. But in Alzheimer's or ALS — or even Parkin­son's, in the case of GBA1 — the ge­net­ic cor­re­la­tion is less un­der­stood, leav­ing a big gap where a team like Van­qua could add to the sci­en­tif­ic heavy lift­ing and po­ten­tial­ly find a break­through along the way.
The Van­qua team ac­knowl­edges that crack­ing the code on Alzheimer's, for in­stance, de­spite the re­cent ap­proval of Bio­gen's Aduhelm, will re­quire a great deal more work in un­der­stand­ing the ge­net­ic path­ways and de­vel­op­ing ther­a­peu­tic modal­i­ties to tar­get them.
But that doesn't mean they're not ready to try. Af­ter the GCase lead drug, Van­qua has an undis­closed ther­a­py in the pre­clin­i­cal stage that lever­ages the com­ple­ment fac­tor path­way to po­ten­tial­ly mod­u­late a range of neu­rode­gen­er­a­tive dis­or­ders. The re­search is still rel­a­tive­ly new, but Sul­li­van said the pro­gram could even­tu­al­ly prove to be a game-chang­er in oth­er large in­di­ca­tions.
It's still ear­ly days, but Van­qua has all the trap­pings of an am­bi­tious plat­form com­pa­ny and enough sci­en­tif­ic ca­chet to pull in a no­table in­vestor syn­di­cate. In ad­di­tion to round leader Omega, the syn­di­cate is joined by Se­ries A in­vestor Or­biMed and new in­vestors Sur­vey­or Cap­i­tal, Avoro Ven­tures, Pon­tif­ax, Cas­din Cap­i­tal Man­age­ment, Eli Lil­ly, Lo­gos Cap­i­tal and Os­age Uni­ver­si­ty Part­ners.
The biotech ex­pects to use the pro­ceeds to ad­vance its two lead pro­grams and add to its team of 15, po­ten­tial­ly dou­bling in size in the com­ing years. Van­qua has head­quar­ters in Chica­go, near Krainc's lab from which the team is shut­tling re­searchers over to join the clin­i­cal ef­fort. Sul­li­van high­light­ed the grow­ing Chica­go biotech hub as a ma­jor draw for Van­qua and a source of un­tapped po­ten­tial for the neu­ro­science field writ large.