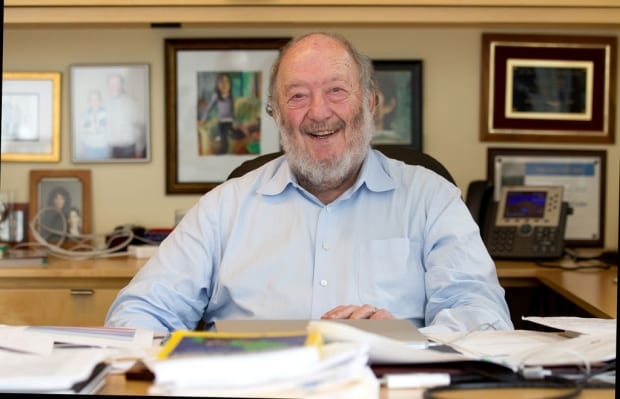 Irv Weissman (Norbert von der Groeben for Stanford)
Stan­ford stem cell pi­o­neer nets $194M from Gilead-Forty Sev­en buy­out
Gilead's $4.9 bil­lion buy­out of Forty Sev­en, their largest in three years, brought with it a sub­stan­tial wind­fall for the biotech's founder, CEO and ear­li­est in­vestor.
Chief among those win­ners was Irv Weiss­man, a well-known stem cell pi­o­neer at Stan­ford. Weiss­man and col­league Ravin­dra Ma­jeti found­ed the com­pa­ny out of Stan­ford in 2016, af­ter their ear­ly stud­ies showed that some can­cer cells use CD47 — healthy cells' "don't eat me" sig­nal to the im­mune sys­tem — to evade at­tack and that you could treat those can­cers by block­ing the sig­nal.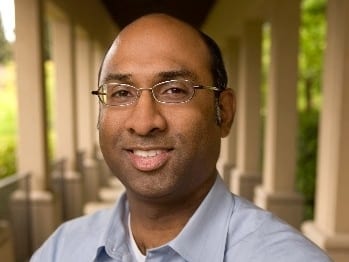 Ravin­dra Ma­jeti
Weiss­man, who oc­ca­sion­al­ly talks about how his first job in sci­ence paid $25 a month, will earn $194 mil­lion with the deal. Ma­jeti fell a lit­tle short of that, but should be fine with $123 mil­lion.
Weiss­man's re­mark­ably close re­la­tion­ship with the Cal­i­for­nia In­sti­tute for Re­gen­er­a­tive Med­i­cine made the ear­ly re­search be­hind Forty Sev­en pos­si­ble. In 2009, CIRM — a gov­ern­ment-sub­si­dized group ded­i­cat­ed to turn­ing stem cell re­search in­to ther­a­pies — gave Weiss­man a $20 mil­lion grant for his CD47 work on AML. An­oth­er $12.7 mil­lion came in 2013. Al­though there was lit­tle ap­par­ent over­lap be­tween re­gen­er­a­tive med­i­cine and CD47, then-CIRM pres­i­dent Alan Troun­son called the grant "the sharp end of the CIRM pro­gram," adding that "we need to get ther­a­pies in­to clin­i­cal tri­als."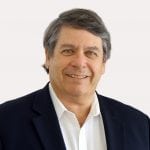 Alan Troun­son
Troun­son left CIRM in 2013 and then served along­side Weiss­man on the board of Stem­Cells, a biotech al­so found­ed by the pro­fes­sor, where his el­e­vat­ed com­pen­sa­tion caused a mi­nor scan­dal. That com­pa­ny failed, but CIRM's com­mit­ment to Forty Sev­en con­tin­ued.
Even af­ter Forty Sev­en's $75 mil­lion Se­ries A in 2016, CIRM gave it a $10.2 mil­lion grant. It was part of a new slate of in­vest­ments the or­ga­ni­za­tion gave out in the wake of crit­i­cism that it had failed to turn bil­lions in tax­pay­er mon­ey in­to ac­tion­able find­ings.
Those grants now look like a good bet: It's still ear­ly, but the com­pa­ny's lat­est da­ta showed a com­plete re­sponse rate of 50% and 55% from its lead drug ma­grolimab in myelodys­plas­tic syn­drome and acute myeloid leukemia.
Be­fore the Gilead merg­er, Forty Sev­en said they could file as soon as the end of next year. An ap­proval could be a big win for new Gilead CEO Daniel O'Day. It would al­so give the re­gen­er­a­tive med­i­cine in­sti­tute and the stem cell pi­o­neer one of their biggest ac­com­plish­ments – in a field that has lit­tle to do with re­gen­er­a­tive med­i­cine or stem cells.
Fi­nan­cial­ly, the biggest win­ner be­hind the sci­en­tif­ic co-founders is Sut­ter Hill Ven­tures man­ag­ing di­rec­tor Jef­frey Bird, who will earn $100 mil­lion af­ter the firm co-led the biotech's Se­ries A, among oth­er in­vest­ments. And CEO Mark Mc­Camish will earn a $105 mil­lion pay­out, a price that should more than jus­ti­fy his de­ci­sion to leave his top-lev­el ex­ec­u­tive role at San­doz to lead the young biotech.
CFO Ann Rhodes will earn $26 mil­lion and CBO Craig Gibbs takes $37 mil­lion.