Stan­ford tri­al points to a new CAR-T drug, spot­light­ing a fresh tar­get for next-gen cell ther­a­pies
CAR-T re­searchers have had years to study CD19 pro­tein mol­e­cules as a tar­get in their suc­cess­ful leukemia stud­ies. But a small, ex­plorato­ry study at Stan­ford un­der­scores that there's sub­stan­tial promise in ex­pand­ing their scope to in­clude CD22, of­fer­ing a new route to fol­low for pa­tients who re­lapse — or nev­er re­spond — af­ter be­ing treat­ed with the first round of cell ther­a­pies now hit­ting the mar­ket.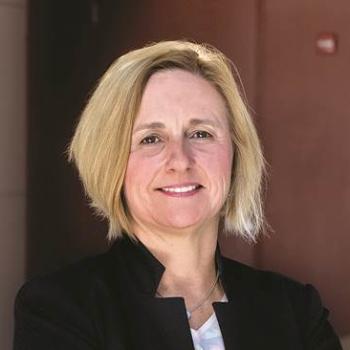 Crys­tal Mack­all
The re­search team re­cruit­ed 15 pa­tients for this tri­al who had ei­ther re­lapsed or nev­er re­spond­ed to CD19-tar­get­ed CAR-T ther­a­py, which in­volves ex­tract­ing a pop­u­la­tion of T cells from pa­tients and adapt­ing them with a chimeric anti­gen re­cep­tor so they would tar­get a pro­tein com­mon­ly found on the sur­face of leukemia cells. Ten of them had re­lapsed, with their can­cer cells no longer ex­press­ing CD19.
Af­ter step­ping up the dose from the first round, the re­searchers achieved re­mis­sion in 11 of the 15 pa­tients — a re­mark­able 73%. The re­mis­sions last­ed a me­di­an of 6 months with one pa­tient in re­mis­sion at 21 months, with signs that the can­cer cells were able to mu­tate to stop ex­press­ing CD22 and es­cape the ther­a­peu­tic as­sault.
"The take-home mes­sage is that we've found an­oth­er CAR T-cell ther­a­py that dis­plays high-lev­el ac­tiv­i­ty in this Phase I tri­al," said Stan­ford's Crys­tal Mack­all, who led the study. "But the re­lapse rate was al­so high. So this forces the field to get even more so­phis­ti­cat­ed. How much of a tar­get is need­ed for suc­cess­ful, long-last­ing treat­ment? What hap­pens if we tar­get both CD19 and CD22 si­mul­ta­ne­ous­ly?"
Stan­ford's team re­port­ed progress with CD22 four days af­ter in­ves­ti­ga­tors at Seat­tle Chil­dren's launched a com­bi­na­tion CAR-T tri­al us­ing a new cell ther­a­py that could si­mul­ta­ne­ous­ly at­tack CD19 and CD22, look­ing for a more po­tent and con­sis­tent strat­e­gy for acute lym­phoblas­tic leukemia that could con­ceiv­ably cut the re­lapse rate in half, while al­so tak­ing an­oth­er step down a path to­ward us­ing CAR-T in sol­id tu­mors — one of the Holy Grails that has emerged in the field.
(Ed­i­tor's note: Af­ter we pub­lished this sto­ry, one of our read­ers point­ed out that Au­to­lus al­so just start­ed a PhI/II study us­ing a CD19/CD22 CAR-T.)
The small tri­al at Stan­ford is sig­nif­i­cant for a va­ri­ety of rea­sons. While No­var­tis and Gilead/Kite have be­gun the process of field­ing the first new ther­a­pies, the em­pha­sis in re­search cir­cles has shift­ed to cre­at­ing a new, safer gen­er­a­tion of CAR-Ts that can be far more durable. Al­so, Mack­all told The New York Times, it's im­por­tant to un­der­stand that CD19, for all its re­mark­able ef­fect in of­fer­ing a bea­con for cell ther­a­pies, is "not some kind of uni­corn."
More tar­gets ex­ist that will work here, she says. And that's where re­searchers will turn next.