Star team qui­et­ly rais­es $21M to launch the lat­est im­muno-on­col­o­gy start­up Torque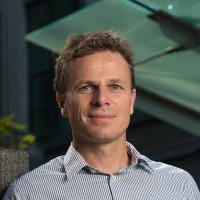 Ul­rik Nielsen
Mer­ri­mack founder Ul­rik Nielsen has brought to­geth­er a team of ex­perts to launch Torque Ther­a­peu­tics, a new Kendall Square-based biotech that has its sights set on de­vel­op­ing what you could call next-gen cell ther­a­pies on steroids. And ac­cord­ing to a new SEC fil­ing, they've raised the first $21 mil­lion of a $35 mil­lion launch round.
Torque has qui­et­ly but quick­ly been com­ing to­geth­er at a fast pace. Backed by the biotech start­up crew at Flag­ship Pi­o­neer­ing, which has been rapid­ly ramp­ing up new drug de­vel­op­ers while at­tract­ing a stel­lar line­up of top in­dus­try play­ers, Bart Hen­der­son left his job as pres­i­dent of Rhythm and jumped to the new team last month.
Thomas Lars An­dresen, who taught at the Tech­ni­cal Uni­ver­si­ty of Den­mark, is on board as co-founder in charge of dis­cov­ery. And NI­BR vet Beck­er Hewes is list­ed as the CMO on its web site while Doug Lauf­fen­berg­er, a not­ed MIT pro­fes­sor who has been study­ing drug re­sis­tance in can­cer, is list­ed as a prin­ci­pal on the SEC fil­ing.
Vikas Sin­ha, who left Alex­ion late last year af­ter an in­ter­nal probe of the com­pa­ny's sales prac­tices, is al­so in­volved.
To put it mild­ly, the team has some vaunt­ing am­bi­tions to rev­o­lu­tion­ize cell ther­a­pies as we know it. The game now is to make bet­ter cell ther­a­pies, ca­pa­ble of mount­ing a fierce at­tack on can­cer cells with a plat­form tech that has im­pli­ca­tions for CAR-T, TCRs, NK cells and anti­gen spe­cif­ic T cells.
They call it Deep-Prim­ing:
Our Deep-Prim­ing plat­form is based on more than 10 years of re­search and de­vel­op­ment fo­cused on tak­ing very po­tent im­munomod­u­la­to­ry drugs—cy­tokines, an­ti­bod­ies, and small mol­e­cules—that have the abil­i­ty to ac­ti­vate and pro­tect T cells from this "hos­tile" tu­mor mi­croen­vi­ron­ment. Ad­min­is­ter­ing these im­munomod­u­la­tors sys­tem­i­cal­ly to a pa­tient can cause lethal tox­i­c­i­ty, ac­ti­vat­ing im­mune cells through­out the body. In­stead, we want to ac­ti­vate on­ly the T cells that are go­ing af­ter the tu­mor, and we do this by an­chor­ing the im­munomod­u­la­tors to the sur­face of the im­mune cell to act lo­cal­ly, in the mi­croen­vi­ron­ment.
The Boston Busi­ness Jour­nal was the first to re­port the SEC fil­ing.