Start­up mak­ing Cas9 proxy for gene edit­ing gets $55M to de­vel­op tools/soft­ware
Boul­der-based start­up In­scrip­ta — which you might re­mem­ber as the com­pa­ny that dis­cov­ered a new CRISPR en­zyme… and then gave it away for free — just land­ed $55.5 mil­lion in a Se­ries C round.
In­scrip­ta made head­lines last De­cem­ber when it an­nounced the com­pa­ny had un­earthed what its call­ing "MAD7," an al­ter­na­tive en­zyme to CAS9 that could be used to ed­it DNA. Hav­ing a proxy for Cas9 can get more com­pa­nies jump­ing in­to the gene edit­ing game, In­scrip­ta's CEO Kevin Ness tells me.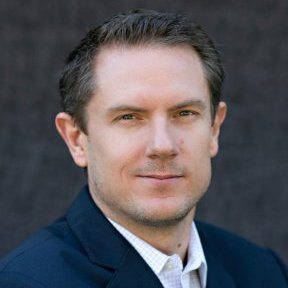 Kevin Ness
"CAS9 is a spe­cial en­zyme that acts like a mol­e­c­u­lar scis­sor that cuts up the DNA at a very pre­cise lo­ca­tion," Ness said. "Some peo­ple don't have ac­cess to it be­cause it's been ex­clu­sive­ly li­censed to a few play­ers, and ones that do have ac­cess must pay ex­treme­ly high up­front fees and reach through roy­al­ties. It's back­break­ing and it stops in­no­va­tion. We re­leased our own en­zyme that's free for all re­searchers to use."
It's not sim­ply al­tru­is­tic, of course. The com­pa­ny hopes to grow the pool of com­pa­nies edit­ing genes so that they have more cus­tomers to make tools and soft­ware for (not dis­sim­i­lar to Il­lu­mi­na's strat­e­gy, come to think of it).
In fact, In­scrip­ta has an in­ter­est­ing link to Il­lu­mi­na. John Stuelp­nagel, the chair­man of In­scrip­ta's board, was a co-founder and the very first CEO of Il­lu­mi­na, pre­dat­ing Jay Flat­ley by a year. In­scrip­ta is al­so led by oth­er ge­nom­ic tech vet­er­ans, in­clud­ing Ness him­self, who co-found­ed Quan­taLife and 10x Ge­nomics.
Bryan Roberts
The team and the com­pa­ny's plans caught the at­ten­tion of in­vestors, with a syn­di­cate that in­cludes Ven­rock (which led the com­pa­ny's $23 mil­lion Se­ries B round).
"We have ex­pe­ri­enced first­hand how the ca­pac­i­ty and cost of genome se­quenc­ing has ad­vanced faster than Moore's Law," said Ven­rock part­ner Bryan Roberts in a state­ment. "With In­scrip­ta we have the op­por­tu­ni­ty to un­lock that po­ten­tial at an even faster rate for genome writ­ing. Broad dis­sem­i­na­tion of In­scrip­ta's high­ly mul­ti­plexed, cost ef­fi­cient, easy-to-use plat­form will help un­leash the next gen­er­a­tion of sci­en­tif­ic dis­cov­ery."
For this lat­est $55.5 mil­lion C round, new in­vestors Mérieux Développe­ment and Pal­adin Cap­i­tal Group led and were joined by ex­ist­ing in­vestors. The new cash will be used to ex­pand In­scrip­ta's staff and in­vest in com­mer­cial­iza­tion, Ness said.