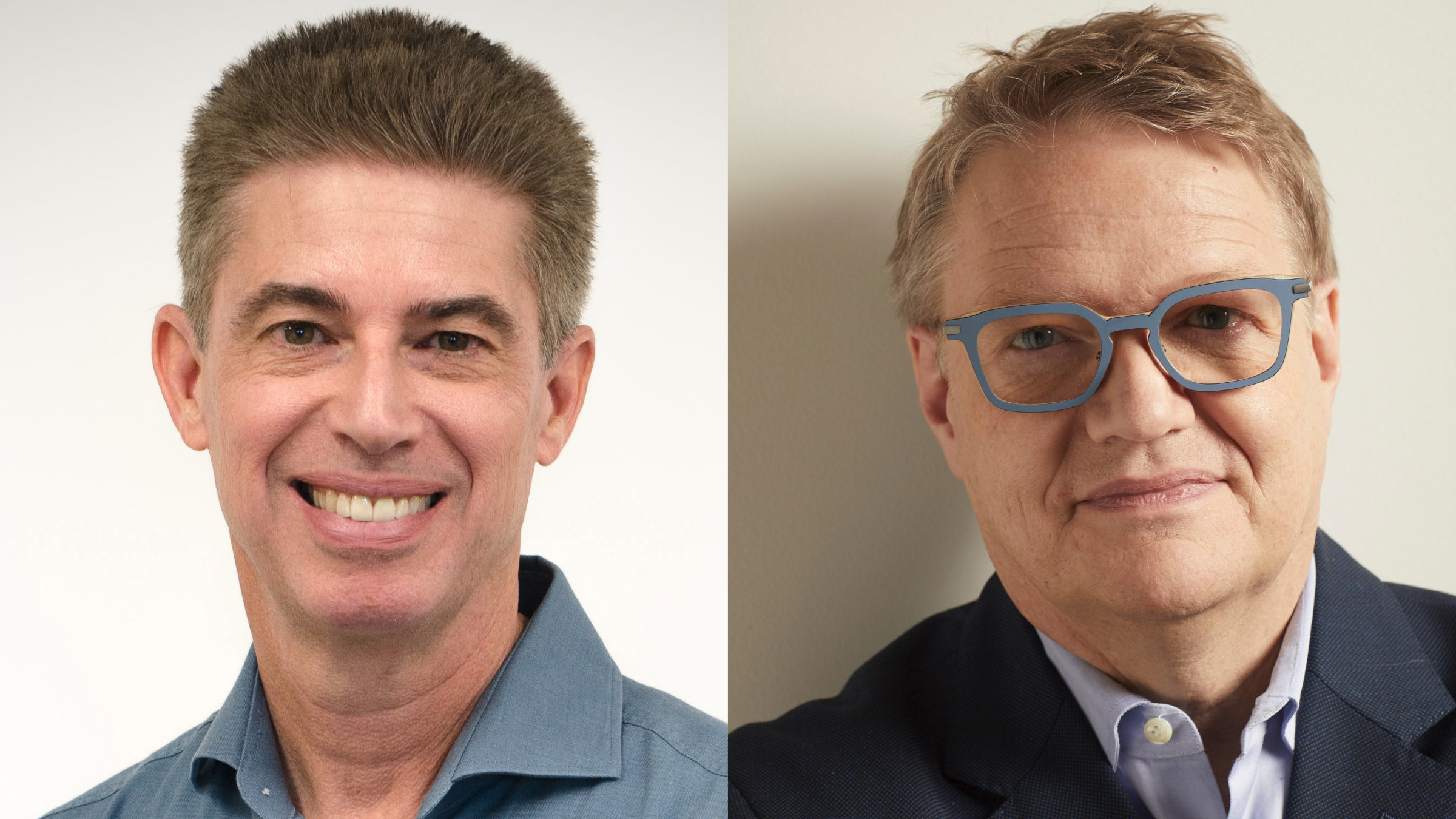 Sean Harper, Stefan Scherer
Search­ing for new TCR tar­gets, im­munother­a­py start­up emerges with Stan­ford tech, $40M round
In the last decade, im­munother­a­py, which in­volves the us­age of a pa­tient's own im­mune cells to fight can­cers, has gained great mo­men­tum. In one vari­a­tion, the treat­ment in­volves re­mov­ing a pa­tient's T cells, a type of white blood cell, and en­abling them to rec­og­nize pro­teins that are on­ly present in can­cer cells. Up­on find­ing its neme­sis the T cells at­tack the can­cer cells. But the ma­jor chal­lenge re­searchers face is dis­cov­er­ing more and more of these pro­teins that are dis­played specif­i­cal­ly on can­cer cells, said Ste­fan Scher­er, CEO of 3T Bio­sciences, a San Fran­cis­co-based biotech.
"To iden­ti­fy nov­el tar­gets is not triv­ial," he added.
His com­pa­ny has de­vel­oped an AI-based plat­form to iden­ti­fy nov­el tar­gets and an­nounced Thurs­day morn­ing it has raised $40 mil­lion in Se­ries A fund­ing. The round was led by West­lake Vil­lage BioPart­ners with par­tic­i­pa­tion from Light­speed Ven­ture Part­ners.
In ad­di­tion to cell ther­a­pies, the com­pa­ny be­lieves its tar­gets can lead to new bis­pecifics and pep­tide vac­cines. To that end, it's al­so de­vel­op­ing a tech­nique to find new pep­tides — or binders — that hook to the can­cer pro­teins at one end and T cells on the oth­er hand.
"The prob­lem is pep­tides which are cur­rent­ly used in im­munother­a­py is that some­times [they] close­ly rep­re­sent what is present in hu­man pep­tides and you see un­spe­cif­ic bind­ing to non­cancer cells, which leads to side ef­fects," said Scher­er.
When these pep­tides bring the T cell and can­cer pro­teins in prox­im­i­ty, the T cells at­tack the can­cer cells. 3T's AI plat­form iden­ti­fies pep­tides that are dif­fer­ent from hu­man pep­tides but close­ly bind on­ly to the can­cer cells.
"That way the risk that the pep­tide binds to a re­cep­tor ran­dom­ly in the gut, in the eye, in the brain is not there," he added.
In the last five years, the team iden­ti­fied more than a dozen tar­get pro­teins on can­cer cells from colon can­cer to breast can­cers. The new fund­ing will go to­ward bring­ing a cou­ple of them to the clin­i­cal stage.
"We will ap­ply for in­ves­ti­ga­tion­al new drug next year and hope to bring our first tar­get in­to the clin­ic in 2023 or ear­ly 2024," said Scher­er.
The com­pa­ny was found­ed in 2017 by Leah Siben­er, Mar­vin Gee and Chris Gar­cia, the for­mer two of whom fin­ished their PhDs at Gar­cia's lab at Stan­ford. Their com­pa­ny ex­clu­sive­ly in-li­censed the tech­nol­o­gy from the uni­ver­si­ty.
3T is not alone in its pur­suits. Long­wood has backed a num­ber of star­tups promis­ing to un­earth new ways to un­lock im­muno-on­col­o­gy, in­clud­ing Pyx­is and Im­mu­ni­tas. This month, New York-based En­vis­agen­ics an­nounced that it was award­ed a $2 mil­lion Small Busi­ness In­no­va­tion Re­search Di­rect to Phase II grant from the Na­tion­al Can­cer In­sti­tute to com­mer­cial­ize its pro­pri­etary drug dis­cov­ery plat­form, Spli­ceIOTM, for the dis­cov­ery of new I/O tar­gets.
3T's in­vestors how­ev­er be­lieve that the com­pa­ny is en­ter­ing a space where mul­ti­ple play­ers can con­tribute. "3T Bio­sciences' tech­nol­o­gy en­ables us to ad­dress one of the biggest chal­lenges in can­cer treat­ment – de­vel­op­ing next-gen­er­a­tion ther­a­pies for sol­id tu­mors and oth­er im­mune-me­di­at­ed dis­eases with cu­ra­tive po­ten­tial," said Sean Harp­er, man­ag­ing di­rec­tor at West­lake Vil­lage BioPart­ners.
"In ad­di­tion, the 3T tech­nol­o­gy is of great in­ter­est to a large num­ber of bio­phar­ma com­pa­nies ac­tive in the on­col­o­gy and au­toim­mune spaces," he added.