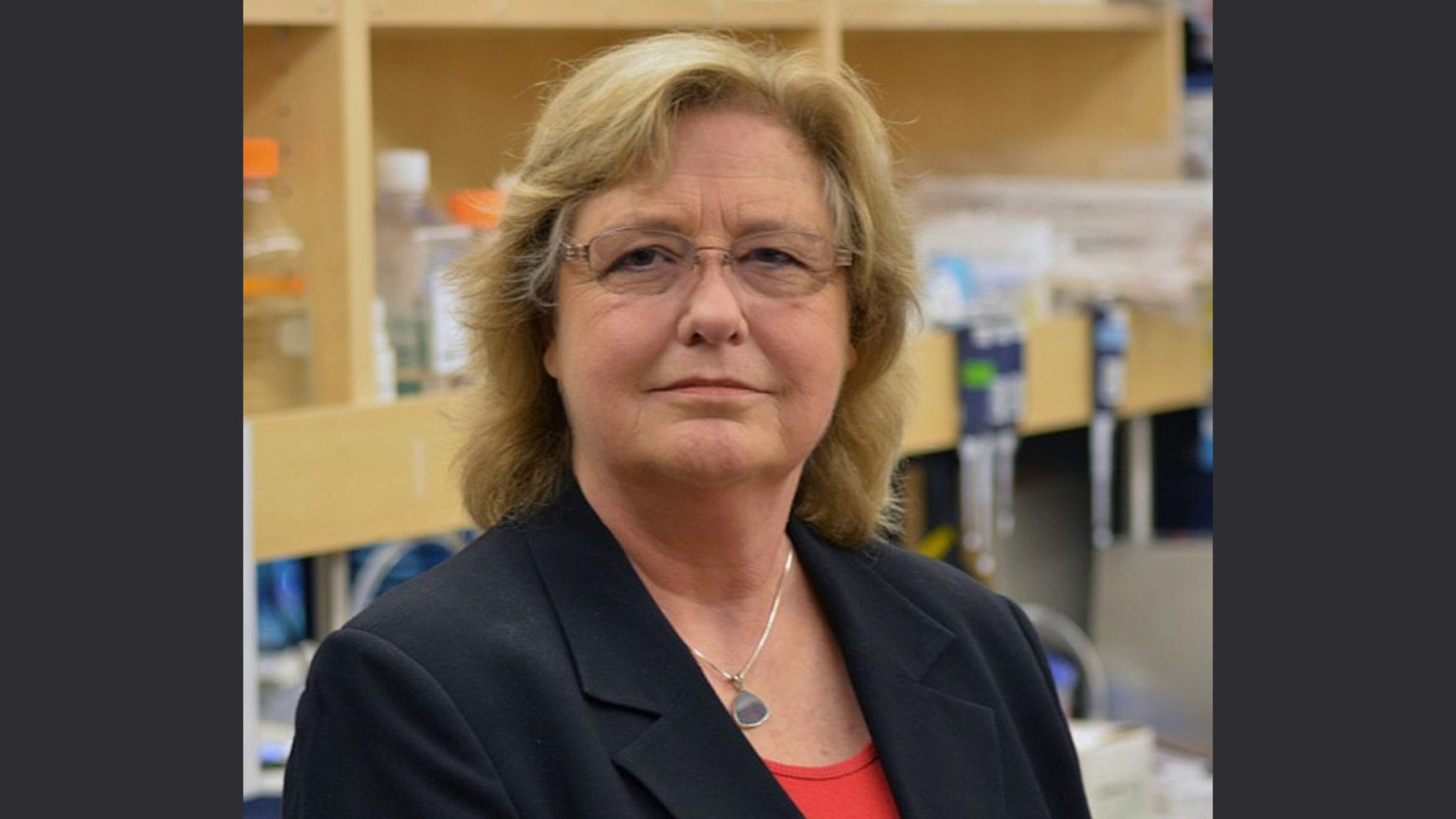 Parkin­son's trans­plants emerge as stem cell pi­o­neer Jeanne Lor­ing joins R&D race
Jeanne Lor­ing hadn't stud­ied Parkin­son's in 22 years when she got an email from a lo­cal neu­rol­o­gist.
The neu­rol­o­gist, Melis­sa Houser, didn't know Lor­ing had ever pub­lished on the dis­ease. She was just look­ing for a stem cell re­searcher who might hear her out.
"I think I was just picked out of a hat," Lor­ing told End­points News.
At a meet­ing in Lor­ing's Scripps Re­search of­fice, Houser and a Parkin­son's nurse prac­ti­tion­er, Sher­rie Gould, asked her why there was so much re­search done in stem cell trans­plants for oth­er neu­rode­gen­er­a­tive dis­eases but not Parkin­son's. They want­ed to know if she would work on one.
"Fund­ing," Lor­ing told them, get me the fund­ing — $200,000 — and I'm yours.
That was in 2011. The decade that en­sued saw sci­en­tists on three con­ti­nents and both North Amer­i­can coasts work, some­times col­lab­o­ra­tive­ly, to use new tech­nol­o­gy to res­ur­rect a vi­sion once dis­card­ed for rea­sons that ex­tend­ed well be­yond sci­en­tif­ic. Now, re­searchers are close­ly watch­ing for the re­sults of the first such trans­plants in Japan while Bay­er-backed Blue­Rock is await­ing on­ly a fi­nal FDA go-ahead to start its tri­als. And af­ter near­ly 10 years of pa­tient and pub­lic-backed re­search, Lor­ing is to­day launch­ing her com­pa­ny, As­pen Neu­ro­science, from stealth mode with a tech­nol­o­gy oth­ers saw as un­work­able and an eye to­ward its own tri­als next year.
Some are even toy­ing around, cau­tious­ly, with the word "cure," even as oth­ers – in­clud­ing the first doc­tor to ex­e­cute a trans­plant for Parkin­son's – see more ex­cit­ing de­vel­op­ments else­where.
"We've de­vel­oped symp­to­matic treat­ments," Blue­Rock de­vel­op­ment VP Mike Scott told End­points. "But with this re­gen­er­a­tive med­i­cine ap­proach, you're talk­ing about re­vers­ing lost func­tion. It's trans­for­ma­tive. It has the po­ten­tial to be a func­tion­al cure."
As­pen en­ters with one of the most fa­mous names in stem cell re­search. Lor­ing did her PhD on stem cells be­fore most Amer­i­cans had heard of them and was dubbed by the late sci­ence jour­nal­ist Bradley Fikes, "a stem cell evan­ge­list" for her work over the en­su­ing decades. In 2001, she de­vel­oped 9 of the em­bry­on­ic cell lines George W. Bush ap­proved for re­search.
"She's one of the god­moth­ers of stem cell ther­a­py," Scott said.
Ear­ly promis­es
Lor­ing's first at­tempt at ap­ply­ing her cell work in biotech came at Hana Bi­o­log­ics in 1987, where she tried to graft dopamine neu­rons in­to rats en­gi­neered with Parkin­son's. Parkin­son's symp­toms are caused by these dopamine neu­rons de­cay­ing — which af­fect not on­ly plea­sure, but al­so move­ment and body con­trol — and it had been the­o­rized that a trans­plant could curb or even re­verse the dis­ease. The long­stand­ing car­bidopa lev­odopal, or "L-dopa," treat­ments sup­ple­ment the lost dopamine but can vary in their ef­fec­tive­ness and don't re­verse the dam­age.
"There's no turn­ing back," Lor­ing said. "The on­ly way to turn back the clock is to re­place those neu­rons."
The ex­per­i­ment proved promis­ing, but the com­pa­ny failed. Lor­ing pub­lished a pa­per and moved on­to Gen­Pham and Alzheimer's mice.
At the same time, Curt Freed and Robert Breeze at the Uni­ver­si­ty of Col­orado im­plant­ed a pa­tient for the first time with hu­man fe­tus-de­rived dopamine cells. From 1988 through 1999, they im­plant­ed 61 pa­tients and pub­lished re­sults show­ing some pa­tient im­prove­ment, but the ther­a­py went nowhere. The prob­lem, Freed said, had lit­tle to do with ef­fi­ca­cy.
"It was al­most im­pos­si­ble to find the right kind of hu­man fe­tal tis­sue from abor­tion," Freed, who is not af­fil­i­at­ed with As­pen or Blue­Rock, told End­points.
The tech­nol­o­gy for an al­ter­na­tive emerged in 2006, when Shinya Ya­mana­ka demon­strat­ed how any liv­ing cell could be chem­i­cal­ly in­duced in­to stem cell state, ef­fec­tive­ly un­teth­er­ing stem cell re­search from its po­lit­i­cal and sourc­ing quan­daries. In 2011, Lorenz Stud­er, founder of the Memo­r­i­al Sloan Ket­ter­ing Cen­ter for Stem Cell Bi­ol­o­gy, pub­lished a Na­ture pa­per show­ing how dopamine neu­rons from these in­duced hu­man stem cells, al­so called in­duced-pluripo­tent stem cells (iPS), could be en­graft­ed on­to rats. Stud­er would go on to build that work in­to Blue­Rock in 2016.
Lor­ing's work lead­ing up to that 2011 meet­ing had large­ly been in ge­nomics — in­clud­ing found­ing Ar­cos Bio­sciences, the fore­run­ner of di­a­betes cell trans­plant Vi­a­cyte — and af­ter Gould and peo­ple with Parkin­sons' raised the nec­es­sary lab funds through a sum­mit of Mt. Kil­i­man­jaro, she took a dif­fer­ent ap­proach than Stud­er and top re­searchers in Japan and Swe­den took.
Whose cells?
Lor­ing sought to do an au­tol­o­gous as op­posed to an al­lo­gene­ic trans­plant: Rather than take cells from an­oth­er hu­man, build up a large bank and then im­plant a cer­tain num­ber in­to a pa­tient, she want­ed to take a pa­tient's own skin cells, turn them in­to stem cells and then dopamine neu­rons and fi­nal­ly im­plant them in­to the brain.
"We're the on­ly com­pa­ny do­ing au­tol­o­gous," Kim Kam­dar, a No­var­tis al­umn and part­ner at Do­main As­so­ci­ates, which pro­vid­ed seed fund­ing, told End­points. "The beau­ty in a way is the per­son­al­ized med­i­cine."
There were sci­en­tif­ic and eco­nom­ic rea­sons, though, that no oth­er com­pa­ny pur­sued that goal. They may be part of why Blue­Rock launched with $245 mil­lion from Ver­sant Ven­tures and Bay­er, while Lor­ing's work was kept go­ing through pa­tient fund­ing and emerges now with $6.5 mil­lion in seed cash. (They are hop­ing to close on a Se­ries A in the first quar­ter of 2020.)
Blue­Rock over years de­vel­oped bil­lions of cells they keep in cryo­genic stor­age in a New York lab. That costs mon­ey, as As­pen ex­ecs not­ed, but Freed and Scott sug­gest­ed that hav­ing to build a new cell line for each pa­tient would, like in­di­vid­u­al­ized CAR-T ther­a­pies, cost far more and in­tro­duced more po­ten­tial pro­duc­tion prob­lems.
"You would need to have a high­ly ro­bust, bul­let­proof, cell repli­ca­tion sys­tem," Scott said.
Lor­ing says she's de­vel­oped that. Lean­ing on her ge­nomics back­ground and a ma­chine learn­ing, she says she's built tech­nol­o­gy to stan­dard­ize the process. She ar­gues that she can save mon­ey by man­u­fac­tur­ing far few­er cell lines.
The plat­form will al­so al­low them to pre­dict and pre­vent mu­ta­tions in the cell lines, Lor­ing said, and be­cause the cells are from the pa­tient, their body will ac­cept them.
"We won't have to im­muno­sup­press them," she said.
Scott ac­knowl­edged As­pen's im­muno­sup­pres­sion ben­e­fits. Blue­Rock plans to im­muno­sup­press pa­tients in its first clin­i­cal tri­al. But it's not ac­tu­al­ly clear that pa­tients need the ubiq­ui­tous post-trans­plant drugs for a stem cell brain pro­ce­dure be­cause the im­mune sys­tem op­er­ates dif­fer­ent­ly be­yond the blood-brain bar­ri­er. Blue­Rock hopes to even­tu­al­ly stop giv­ing the drugs.
Freed gave im­muno­sup­pres­sants to every oth­er pa­tient ear­ly on, and then stopped giv­ing them en­tire­ly. His team has done 15 au­top­sies of for­mer pa­tients, he said, and not one showed a trans­plant wiped out by re­jec­tion.
"Our stud­ies have shown im­muno­sup­pres­sion is not re­quired," Freed said.
The key ques­tion, though – will any of this be ef­fec­tive – may take a while to an­swer.
Does it work?
At the end of last year, re­searchers at Ky­oto Uni­ver­si­ty im­plant­ed the first of sev­en pa­tients with al­lo­gene­ic stem cells. Sci­en­tists are still ea­ger­ly wait­ing for the pro­ce­dure's re­sults as it can take up to 6 or even 12 months be­fore the im­plant cells will ful­ly con­nect with the oth­ers and pa­tients be­gin to show re­sponse.
That de­lay, among oth­er is­sues, has some in the Parkin­son's com­mu­ni­ty look­ing to­wards oth­er so­lu­tions. David Sulz­er, a neu­ro­bi­ol­o­gy pro­fes­sor at Co­lum­bia Uni­ver­si­ty who last year re­ceived a grant to help re­search the role of au­toim­mu­ni­ty in Parkin­son's, said trans­plants have po­ten­tial – one day.
"It's go­ing to need a lot of work," Sulz­er told End­points, not­ing skep­ti­cism about cell lines and where cells will be in­sert­ed.
Among oth­er pos­si­ble ob­sta­cles is the fact that re­searchers don't un­der­stand what caus­es Parkin­son's at the deep­est lev­el.
It's pos­si­ble, Scott said, that what­ev­er killed the first neu­rons will kill the new ones.
Freed for his part has moved on. He says most of his re­search on trans­plants showed they work es­sen­tial­ly the same as an l-dopa. It didn't re­turn lost func­tion but pumped out dopamine at a steady pace, sav­ing pa­tients from hav­ing symp­toms os­cil­late through­out the day. He's moved on to phenyl­bu­tyrate, a drug he thinks can halt the dis­ease. Oth­er re­searchers are work­ing on gene ther­a­pies.
The new­er trans­plants, though, promise im­prove­ments on Freed's work and pa­tients backed it hop­ing for a sig­nif­i­cant rem­e­dy in their life­time. Af­ter the Kil­i­man­jaro fundrais­er for Lor­ing, Gould found­ed Sum­mit for Stem Cell to con­tin­ue back­ing her. Jen­nifer Raub, who has Parkin­son's, lat­er be­came pres­i­dent, turned it in­to a 501c(3) and once raised over $1 mil­lion in a night to help find some­thing that had broad­er, more con­sis­tent and long-last­ing ef­fects than the l-dopa she was tak­ing.
"I made a con­scious choice, as many do, to seek an al­ter­na­tive to car­bidopa lev­odopa rather than wait un­til I can no longer func­tion," she wrote to End­points
For Lor­ing, now in her 60s, As­pen rep­re­sents a unique op­por­tu­ni­ty. Her work has changed med­i­cine, but so far she's di­rect­ly de­vel­oped no new FDA-ap­proved drugs. She hopes to be­gin test­ing a po­ten­tial one next year. They've al­ready be­gun find­ing pa­tients.
"It would be the cul­mi­na­tion of my ca­reer," she said, "and I've in­vest­ed most of my life."