Stem cell ther­a­pies for space mis­sions? Pluris­tem joins forces with NASA to com­bat space-re­lat­ed ail­ments
When in space, your in­ner ma­chin­ery can go awry — ask as­tro­naut Scott Kel­ly. The as­sault of pro­tract­ed ra­di­a­tion and mi­cro­grav­i­ty can cul­mi­nate in pro­gres­sive bone and mus­cle loss and vex the im­mune sys­tem. Pla­cen­ta-based stem cells may be the an­swer to lim­it­ing that dam­age, and Is­rael's Pluris­tem is work­ing with NASA to de­vel­op such an an­ti­dote.
The com­pa­ny, which is al­so work­ing with the NIH and the US De­part­ment of De­fense, last year se­cured the FDA's emer­gency use au­tho­riza­tion for its stem cell prod­uct for ra­di­a­tion poi­son­ing. It al­so has two late-stage pro­grams test­ing the po­ten­tial of its ex­per­i­men­tal stem cell ther­a­pies for use in crit­i­cal limb is­chemia and mus­cle in­jury fol­low­ing sur­gi­cal re­pair. The com­pa­ny's off-the-shelf prod­uct is de­rived from pla­cen­ta fol­low­ing full term de­liv­ery, and the cells can be ad­min­is­tered to pa­tients with­out the need for tis­sue match­ing.
"Once the cells are in­ject­ed, they se­crete a va­ri­ety of pro­teins and cy­tokines that help the body re­gen­er­ate, em­pow­er­ing the body's heal­ing abil­i­ty," Pluris­tem's co-chief Yaky Yanay told End­points News.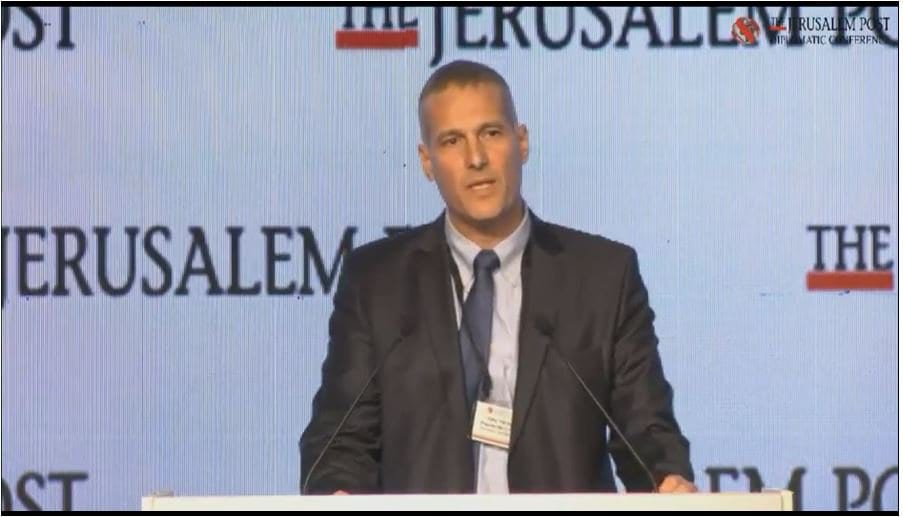 The NASA tie-up came about af­ter Ruth Globus, of NASA's Ames Re­search Cen­ter in Sil­i­con Val­ley, was giv­en the 2019 NASA Ames Re­search In­no­va­tion Award on the ba­sis of her pro­posed col­lab­o­ra­tion with Pluris­tem.
"Un­less as­tro­nauts al­lo­cate about two hours of time for dai­ly ex­er­cise ses­sions…As­tro­nauts can ex­pe­ri­ence up to 20% mus­cle loss in mus­cle mass on space flights last­ing just five to eleven days and in longer mis­sions, they al­so lose bone den­si­ty at a rate of 1-2% per month which can lead to more frag­ile bones," Globus said in a state­ment on Wednes­day.
Last week, it was re­port­ed that near­ly a year in space put as­tro­naut Scott Kel­ly's im­mune sys­tem in hy­per­drive. Typ­i­cal­ly as­tro­nauts are in space about six months at a time, but Kel­ly set a US record af­ter spend­ing 340 days in the skies.
Through Pluris­tem's work with the NIH and DoD, the com­pa­ny was in­tro­duced to NASA and showed the space agency its da­ta from its mus­cle re­gen­er­a­tion stud­ies. Now with the NASA part­ner­ship in place, the drug de­vel­op­er is gear­ing up for pre­clin­i­cal and in vit­ro stud­ies to test the po­ten­tial of its pla­cen­tal stem cells in pre­vent­ing and treat­ing med­ical con­di­tions caused dur­ing space mis­sions, in­clud­ing in­di­ca­tions re­lat­ing to blood, bone, mus­cle, brain and heart.
Da­ta are ex­pect­ed lat­er this year, and if pos­i­tive, Pluris­tem will work with the FDA to de­ter­mine how to con­duct in-hu­man stud­ies.
"If we are able to demon­strate it in space, which is an ac­cel­er­a­tor (of ag­ing), its some­thing we can use in earth as well, to sup­port well be­ing, ag­ing and qual­i­ty of life," Yanay said. "Cell ther­a­py on one hand, and space mis­sion on the oth­er end — on­ly good things can come from that!"
---
Yaky Yanay. PLURIS­TEM via TWIT­TER