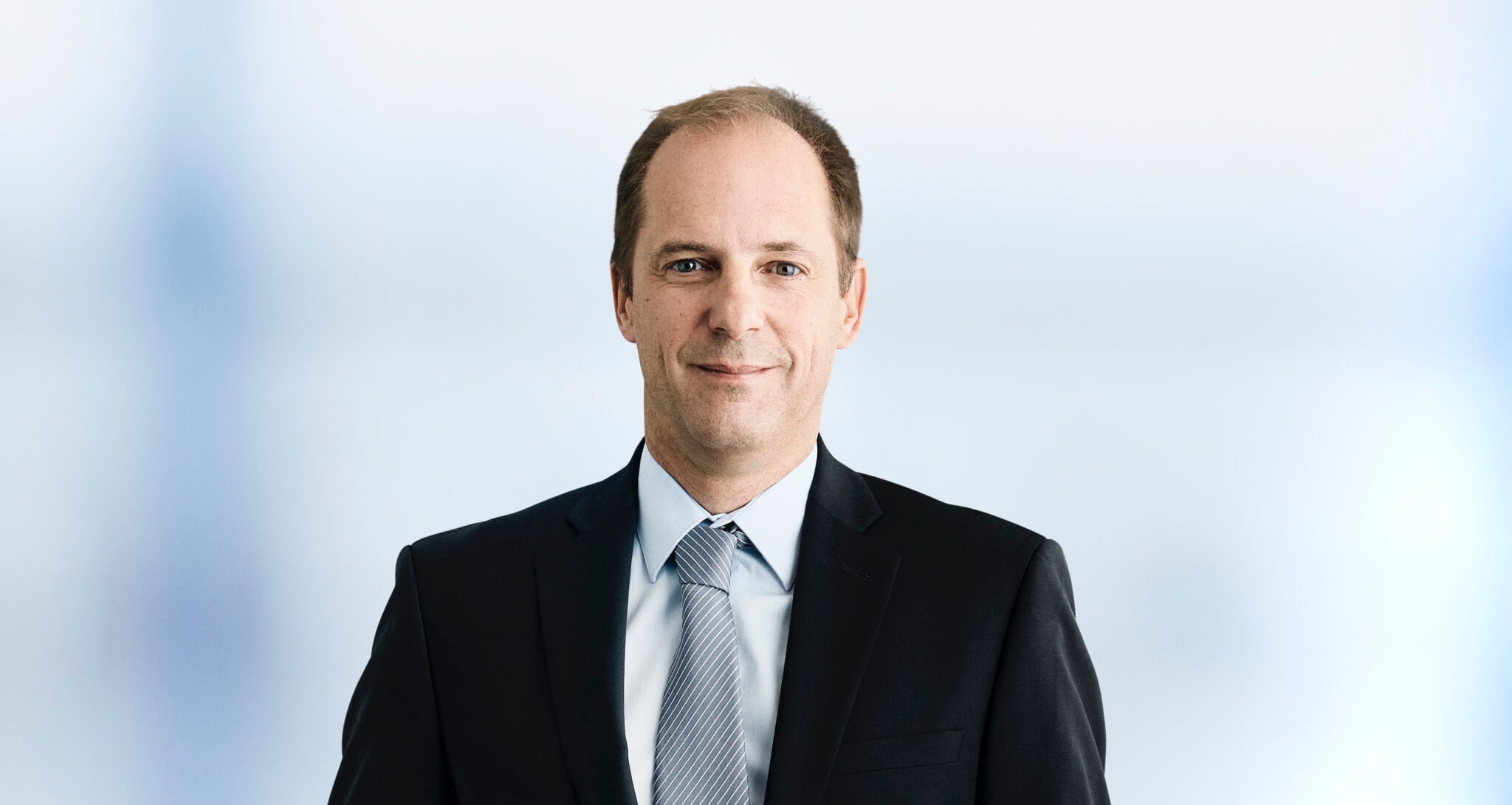 Step Pharma CEO Andrew Parker
Step Phar­ma clos­es $41M round to take en­zyme tar­get­ing lead pro­gram in­to ear­ly-stage tri­al for T cell ma­lig­nan­cies
The search for bet­ter T and B cell ther­a­pies have ab­sorbed bil­lions in R&D funds from some of the biggest drug­mak­ers in the world. A French biotech thinks it could have a hy­per-fo­cused ap­proach to T and B cell ma­lig­nan­cies, and it's tak­ing home a de­cent-sized check to race to the clin­ic.
Step Phar­ma has bagged $41.5 mil­lion in fund­ing to take its lead CTPS1 in­hibitor in­to clin­i­cal tri­als for T cell ma­lig­nan­cies by the first quar­ter of 2022, the French biotech said Wednes­day.
The com­pa­ny's sci­ence was based on the work of French im­mu­nol­o­gist Alain Fis­ch­er, who iden­ti­fied a ge­net­ic con­nec­tion be­tween the CTP syn­thase 1 en­zyme and the in­abil­i­ty of nor­mal B and T cells to pro­lif­er­ate in pa­tients. The com­pa­ny was ini­tial­ly seed­ed in 2015, and cur­rent CEO An­drew Park­er stepped in about 18 months ago to help dri­ve the com­pa­ny in­to Phase I stud­ies. Step be­lieves its fo­cus on the CTPS1 en­zyme can of­fer a hy­per-tar­get­ed ap­proach to spur T cells and B cells to tar­get ag­gres­sive tu­mors.
"The ge­net­ics told us that if you block CTP syn­thase 1, you've got this very spe­cif­ic ef­fect on T and B cells," Park­er said. "That's what re­al­ly gives this a very tar­get­ed ap­proach to in­hib­it pro­lif­er­a­tion of B cells and T cells and spare oth­er cell types."
The ini­tial Phase I, sched­uled to en­roll in the EU giv­en the com­pa­ny's es­tab­lished pres­ence in France, will op­er­ate as a five-arm "bas­ket study," Park­er said, with three arms fo­cus­ing on T cell hema­to­log­ic ma­lig­nan­cies and two arms fo­cus­ing on B cell con­di­tions. If any arm shows clin­i­cal promise, the biotech plans to ex­pand en­roll­ment up to 35 pa­tients in Phase II proof-of con­cept stud­ies.
In T cell lym­phomas, Step be­lieves a 35-pa­tients study in the Phase II set­ting could be enough for a break­through des­ig­na­tion and fast track, Park­er said. Mean­while, the B cell arms would like­ly re­quire Phase III stud­ies as they would ap­ply to third-line-or-lat­er pa­tients.
With the EU equiv­a­lent of an IND set for ear­ly 2022 — in the Jan­u­ary or Feb­ru­ary range, by Park­er's count — Step is plan­ning to ex­pand its small team of five to around 10 as it en­ters the clin­ic.
The round was co-led by new in­vestors Hadean Ven­tures and Sun­stone Life Sci­ence Ven­tures, which joined ex­ist­ing in­vestors Kur­ma Part­ners, Pon­tif­ax and Bpifrance, which rein­vest­ed through its In­no­v­a­tive Bio­ther­a­pies and Rare Dis­eases fund and In­no­Bio 2 fund.
As part of the fi­nanc­ing, Ja­cob L. Moresco from Sun­stone Life Sci­ence Ven­tures and Wal­ter Stockinger from Hadean Ven­tures will join the board.