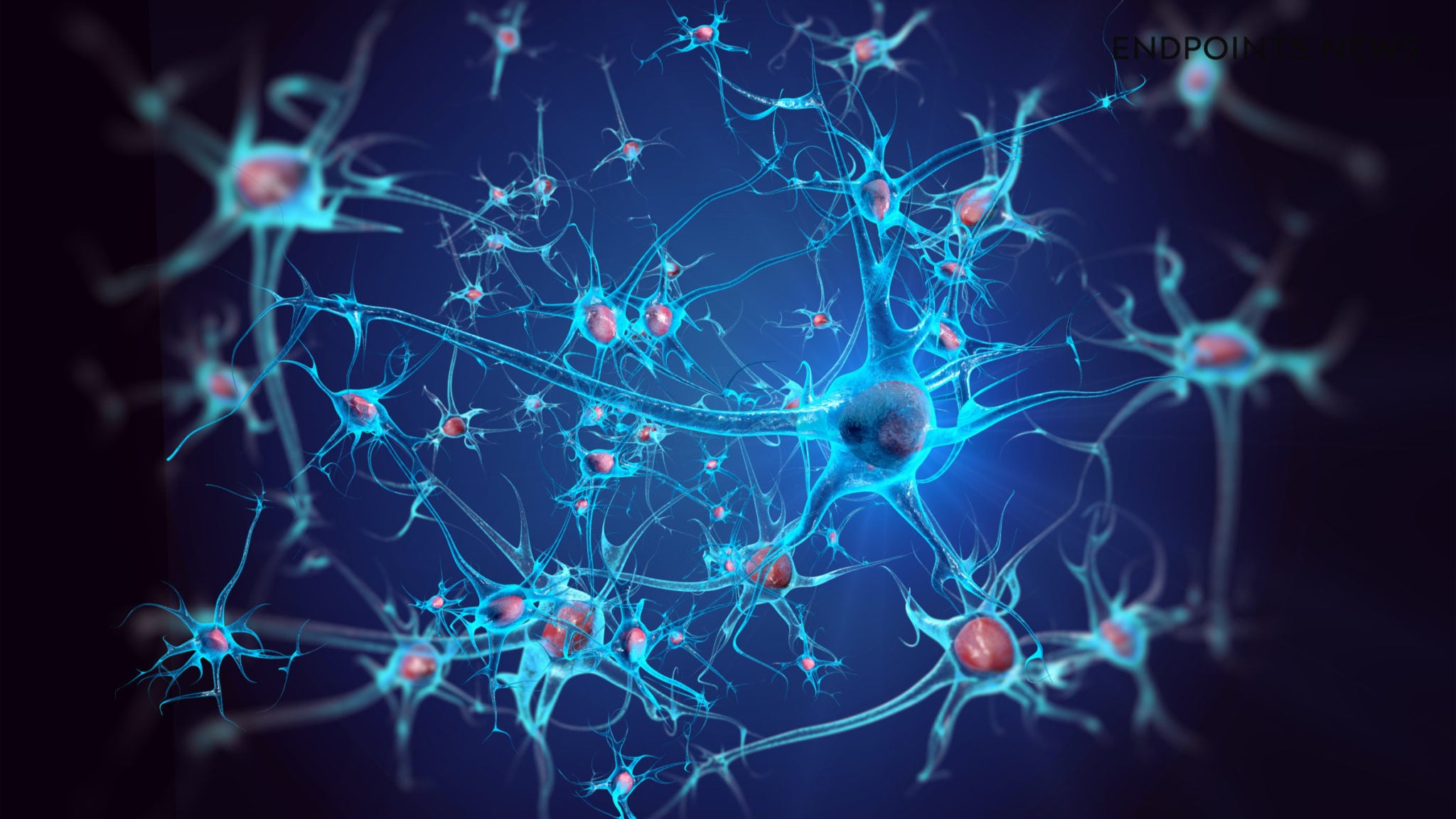 Step right up: A biotech may soon sell an ex­per­i­men­tal med to dy­ing ALS pa­tients un­der 'Right to Try'

---
Dur­ing the de­bate over the new Right to Try leg­is­la­tion, a num­ber of crit­ics raised the ar­gu­ment that some com­pa­nies would try to cash in by sell­ing ex­per­i­men­tal drugs with an un­de­fined risk pro­file to des­per­ate, dy­ing pa­tients.
Brain­storm Cell Ther­a­peu­tics $BCLI ap­pears to be on track to be one of the first to test the let­ter of the law on that score.
The Is­raeli biotech has been slow­ly work­ing on a stem cell ther­a­py for ALS, or Lou Gehrig's dis­ease. For months now, com­pa­ny ex­ecs have been hint­ing at the move, not­ing the num­ber of ALS pa­tients who have been clam­or­ing for a ther­a­py they dubbed NurOwn. And in an in­ter­view with Bloomberg, CEO Chaim Lebovits said that they're think­ing of a price in the re­gion of the pi­o­neer­ing per­son­al­ized cell ther­a­pies that have been ap­proved.
Say $300,000. That might be the right "in­cen­tive."
I went hunt­ing for the da­ta they have so far, and it's not much. The com­pa­ny points out that 75 peo­ple have been treat­ed with the ther­a­py, de­liv­er­ing a "clin­i­cal­ly mean­ing­ful ben­e­fit." But that's ar­guable.
If you look at the 24-week chart the com­pa­ny of­fered on the 48 pa­tients in the small, ex­plorato­ry study, the drug out­per­formed the place­bo arm but any rel­a­tive treat­ment ef­fect they were track­ing quick­ly evap­o­rat­ed for most of the pa­tients suf­fer­ing from this slow, lethal ail­ment. The p-val­ues were a mess. The in­ves­ti­ga­tors in­volved said that if you ex­clud­ed the slow pro­gres­sors, the num­bers looked bet­ter — but the same tran­sient ef­fect is ev­i­dent, with neg­a­tive p-val­ues.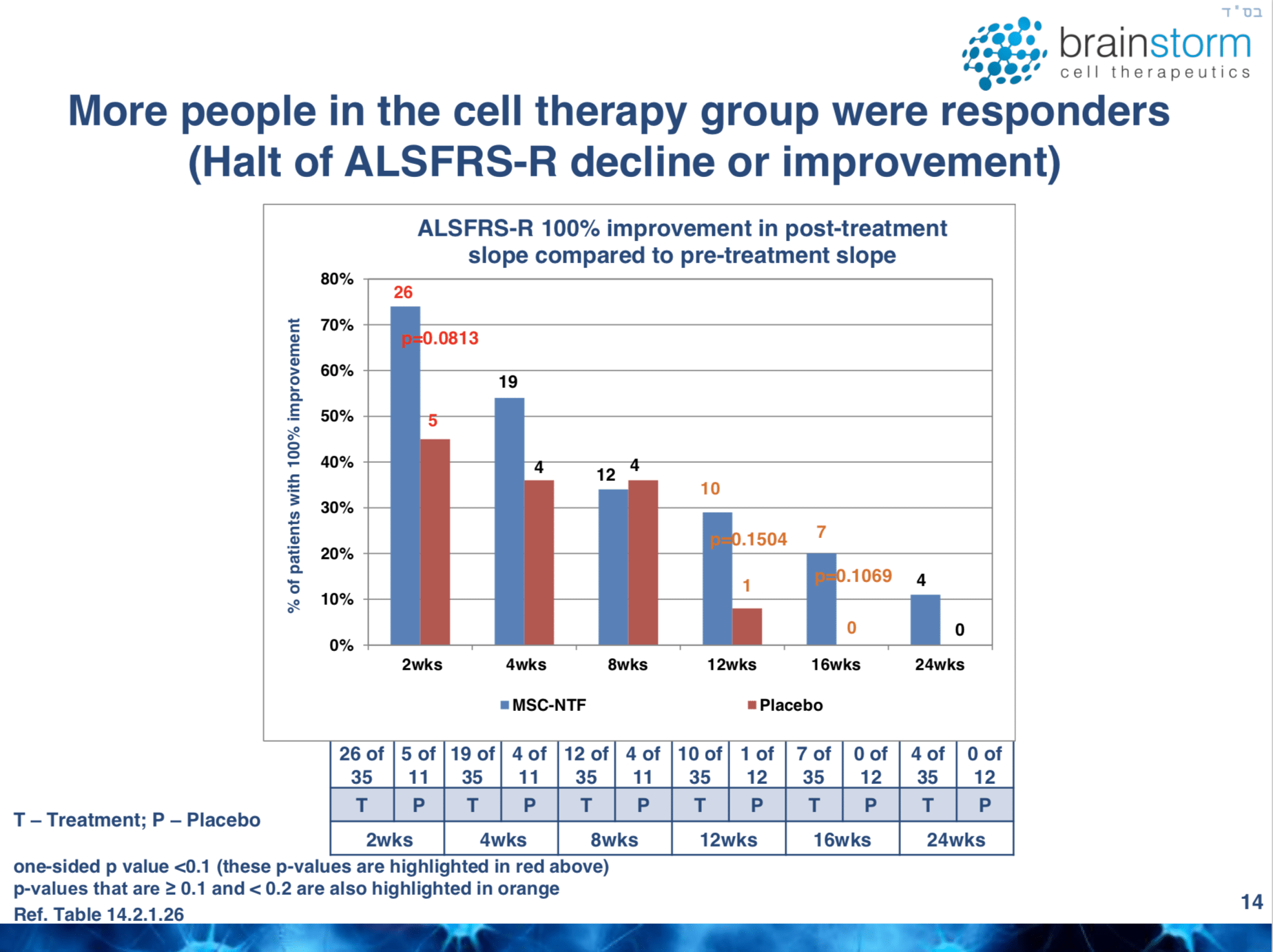 ---
That's why it's in Phase III, which is a big­ger study — backed by the Cal­i­for­nia In­sti­tute of Re­gen­er­a­tive Med­i­cine — that will show whether the drug can help a sig­nif­i­cant num­ber of pa­tients, or if it's a waste of time and mon­ey.
Un­til Right to Try was passed re­cent­ly, the drug would on­ly be avail­able to peo­ple who made a plea to get the drug at cost, but the CEO ev­i­dent­ly be­lieves the new law gives him a right to mar­ket it. Health in­sur­ers are un­like­ly to even con­sid­er a re­im­burse­ment for an ex­per­i­men­tal ther­a­py like this.
I asked the three key in­ves­ti­ga­tors in the Phase II study — Mer­it Cud­kow­icz, Mass­a­chu­setts Gen­er­al Hos­pi­tal; prin­ci­pal in­ves­ti­ga­tor Robert Brown, UMass Med­ical School; and An­tho­ny Winde­bank from the Mayo Clin­ic — what they thought about the com­pa­ny's plans. I haven't heard back yet.
If they do, I'll add their re­spons­es.
At best the com­pa­ny has an ul­tra high-risk Phase III un­der­way that in­vestors are re­luc­tant to back, es­pe­cial­ly af­ter the era of stem cell tri­al fail­ures we've been see­ing over the past decade. At worst there's a good chance that the pa­tients who do raise the cash for this ther­a­py will find that the law would have been bet­ter called Right to Bank­rupt­cy.
And we're not even in­to the first round of pure snake oil sales­men.