Still trail­ing far be­hind a block­buster ri­val, No­var­tis gath­ers an­oth­er round of pos­i­tive sur­vival da­ta for Kisqali
Just two months ago, No­var­tis' team turned up at AS­CO with some clear­ly pos­i­tive im­proved sur­vival rates for a group of pre-menopausal breast can­cer pa­tients tak­ing the CDK 4/6 drug Kisqali. And now they're back, say­ing they al­so scored in a sep­a­rate tri­al track­ing OS among an­oth­er group of post-menopausal women tak­ing the block­buster wannabe.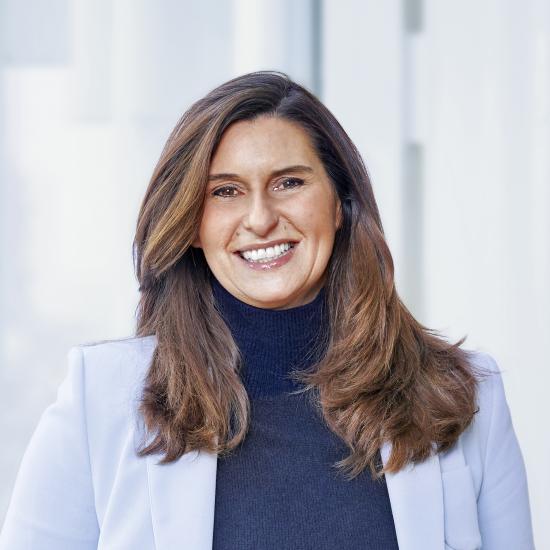 Su­sanne Schaf­fert No­var­tis
We won't hear the de­tails on the Monaleesa-3 da­ta un­til they can be rolled out lat­er at a sci­en­tif­ic con­fer­ence, but in­ves­ti­ga­tors say the drug scored on the key end­point in first-line and sec­ond-line cas­es. And this ex­pands on their boast for hold­ing the first — though no longer the on­ly — pos­i­tive sur­vival re­sults in the field, some­thing No­var­tis on­col­o­gy chief Su­sanne Schaf­fert says she's "thrilled" to see.
The key ques­tion, though, is what's it go­ing to take to carve away mar­ket share from the dom­i­nant CDK 4/6 — Pfiz­er's Ibrance — which hit the mar­ket sev­er­al years ago. De­spite flunk­ing their sur­vival end­point, Pfiz­er reaped a $1.26 bil­lion har­vest from their fran­chise drug in Q2 — com­pared to on­ly $111 mil­lion in rel­a­tive­ly ane­mic rev­enue for No­var­tis' drug.
Eli Lil­ly's ri­val in the CDK 4/6 field, Verzenio, al­so has yet to make much of an im­pact, but they still came out ahead of No­var­tis with $133 mil­lion in Q2 rev­enue for the drug.
Just 2 days ago Lil­ly her­ald­ed its own suc­cess on the OS front with their drug, al­so hold­ing back the da­ta for a fu­ture sci­en­tif­ic con­fer­ence. And their MONARCH-2 study in­clud­ed pre/peri- and post­menopausal women.
Here was the bot­tom line for No­var­tis at AS­CO: Kisqali com­bined with en­docrine ther­a­py spurred a 70.2% sur­vival rate among pre-menopausal women with hor­mone re­cep­tor-pos­i­tive, hu­man epi­der­mal growth fac­tor re­cep­tor-2 neg­a­tive (HR+/HER2-) ad­vanced or metasta­t­ic breast can­cer 42 months af­ter treat­ment be­gan. That's sig­nif­i­cant­ly bet­ter — with a 27% drop in the risk of death — than the for­mer stan­dard of care, where 46% of pa­tients in the Monaleesa-7 con­trol arm were still alive.
No­var­tis has a pow­er­ful mar­ket­ing ma­chine, and you can ex­pect their team will do every­thing they can to go af­ter Ibrance. But Pfiz­er once again proves that be­ing the first to the mar­ket is a pow­er­ful ad­van­tage.
So­cial im­age: No­var­tis, AP Im­ages