Stock scan­dals: Biotech in­cu­ba­tor Fortress pur­chased bro­ker­age firm to tout its own star­tups — Reuters
When an an­a­lyst touts a biotech stock, you hope he's not get­ting paid by the com­pa­ny's own­er, right? Well that's ex­act­ly what Jonathan Aschoff — and oth­er an­a­lysts at Na­tion­al — are be­ing ac­cused of, ac­cord­ing to a new re­port by Reuters.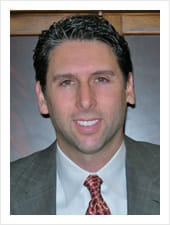 Michael Weiss
Here's the short of it: the biotech in­cu­ba­tor Fortress, launched by long­time biotech en­tre­pre­neurs Lind­say Rosen­wald and Michael Weiss, ac­quired the bro­ker­age firm Na­tion­al Se­cu­ri­ties in 2016. Af­ter all, if you're in the busi­ness of star­tups, why not own a bro­ker­age firm that can help them raise mon­ey? Since buy­ing up the team of about 700 bro­kers, Fortress and its slew of star­tups have ben­e­fit­ed from the rec­om­men­da­tions of Na­tion­al's an­a­lysts, ac­cord­ing to Reuters. Specif­i­cal­ly, the an­a­lysts have tout­ed the stocks of Av­enue Ther­a­peu­tics, Check­point Ther­a­peu­tics, and Mus­tang Bio, among oth­ers.
The bro­kers have helped raise at least $240 mil­lion from thou­sands of in­di­vid­ual in­vestors to fund Fortress or its re­lat­ed biotech com­pa­nies, ac­cord­ing to the wire ser­vice, which cites da­ta from Na­tion­al it­self. And the SEC shows Fortress-re­lat­ed deals are in the works now to raise $125 mil­lion more.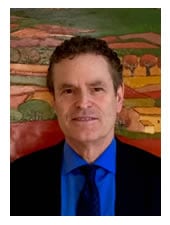 Lind­say Rosen­wald
In its re­port, Reuters notes that amid its in­quiries in­to the re­la­tion­ship be­tween Fortress and Na­tion­al, the bro­ker­age firm sud­den­ly post­ed a new page on its web­site ti­tled "Meet our Ma­jor­i­ty Share­hold­er, Fortress Biotech." In a sec­tion on po­ten­tial con­flicts of in­ter­est, Na­tion­al said they "have built a unique mod­el that in­her­ent­ly aligns Fortress' busi­ness ob­jec­tives with the fi­nan­cial in­ter­est of Na­tion­al's clients."
The re­al hangup isn't so much that Na­tion­al was ped­dling Fortress-tied start­up stock, but that the con­nec­tion wasn't made ob­vi­ous to in­vestors who were buy­ing. Specif­i­cal­ly, Aschoff did not dis­close the re­la­tion­ship in his an­a­lyst notes. How­ev­er, Na­tion­al dis­clos­es the con­flict of in­ter­est in prospec­tus­es for se­cu­ri­ties of­fer­ings it un­der­writes for Fortress, in keep­ing with US reg­u­la­tions.
In an in­ter­view with Reuters, Weiss, ex­ec­u­tive vice chair­man of Fortress, said: "We over-dis­close. We tell every­thing. We are the most hon­est man­age­ment team ever to walk through this biotech busi­ness."