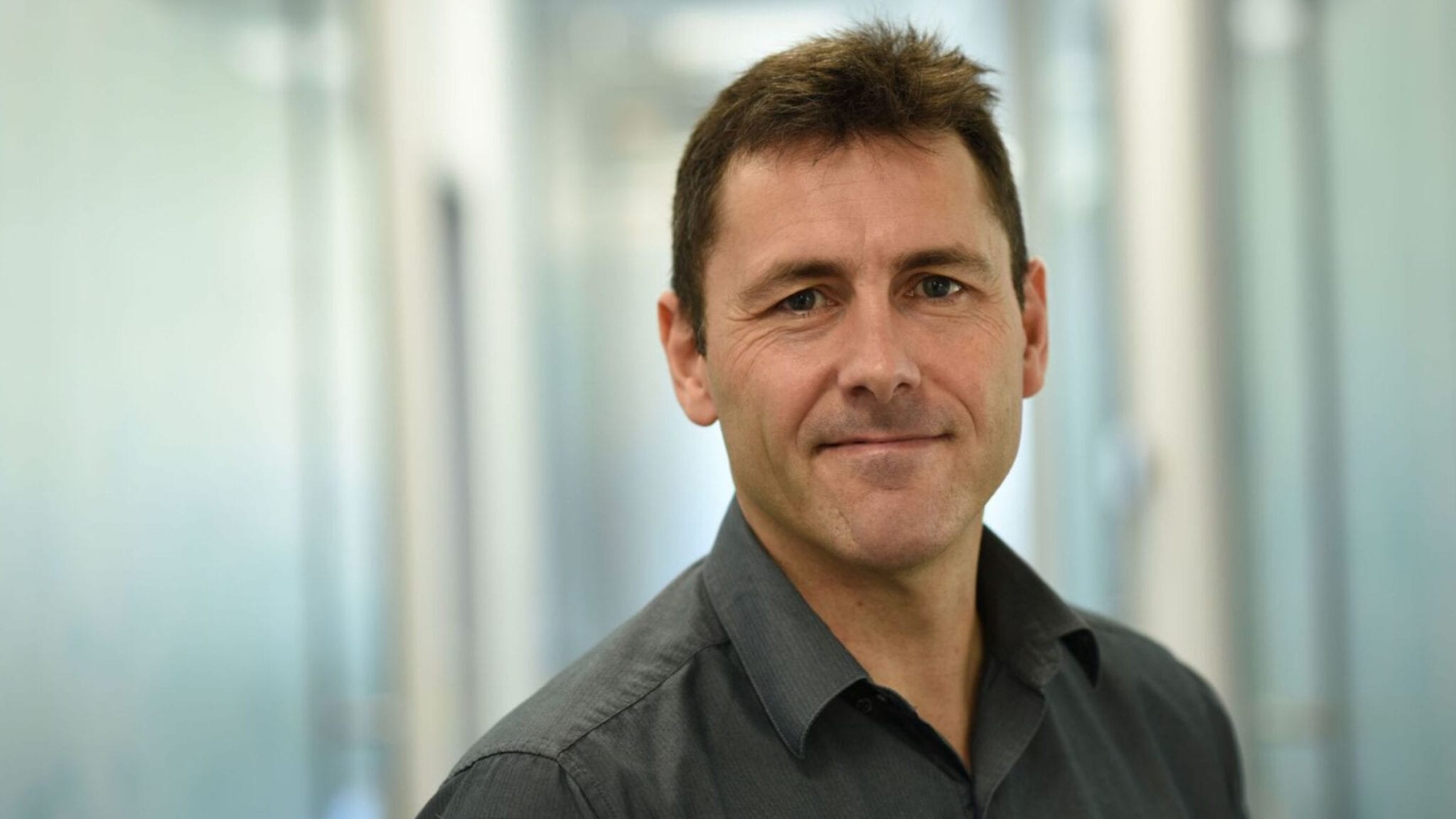 Kevin Lee, Bicycle Therapeutics CEO (Bicycle)
Strug­gling Io­n­is li­cens­es Bi­cy­cle Ther­a­peu­tic­s' plat­form in a bid to de­vel­op drugs that can cross blood-brain bar­ri­er
At­tempt­ing to re­bound from set­backs ear­li­er this year, Io­n­is has en­list­ed a new part­ner in a quest to cre­ate drugs that can cross the blood-brain bar­ri­er. And the tech­nol­o­gy comes from a British biotech pri­mar­i­ly known for its ef­forts in­to on­col­o­gy.
The col­lab­o­ra­tion will see Io­n­is ex­clu­sive­ly li­cense a plat­form from Bi­cy­cle Ther­a­peu­tics to de­vel­op oligonu­cleotides tar­get­ing the trans­fer­rin re­cep­tor 1, the com­pa­nies an­nounced Tues­day morn­ing. Bi­cy­cle is nab­bing $45 mil­lion up­front and an $11 mil­lion eq­ui­ty in­vest­ment from Io­n­is.
There are al­so mile­stones for R&D and com­mer­cial­iza­tion in­volved — though the ex­act fig­ures re­main undis­closed, each mile­stone will be in the "low sin­gle-dig­it mil­lion amount," Bi­cy­cle CEO Kevin Lee told End­points News.
Tues­day's deal came out of an eval­u­a­tion and op­tion agree­ment the two signed last De­cem­ber, where Io­n­is gave Bi­cy­cle $3 mil­lion to use the plat­form to val­i­date po­ten­tial tar­gets, Lee said. Over the last sev­er­al months, the re­search proved fruit­ful enough where Io­n­is ex­er­cised its op­tion to ful­ly li­cense the tech. The $3 mil­lion fig­ure makes up a part of Tues­day's up­front sum, Lee added.
Io­n­is plans to uti­lize Bi­cy­cle's plat­form to de­vel­op what they've termed ad­vanced lig­and con­ju­gat­ed an­ti­sense med­i­cines, or LI­CAs, for use with oligonu­cleotides to tar­get the trans­fer­rin re­cep­tor 1. Io­n­is has been work­ing on LI­CAs for some time, and their goal is os­ten­si­bly to bring a new method to fur­ther push these com­pounds' de­vel­op­ment.
Trans­fer­rin re­cep­tor 1 plays a role in the body's nat­ur­al abil­i­ty to ship iron be­tween the blood-brain bar­ri­er and in­to skele­tal mus­cle, Lee not­ed.
Bi­cy­cle's plat­form al­lows for the cre­ation of syn­thet­ic short pep­tides that are con­strained to form two loops. The struc­ture is key in drugs that can de­liv­er pay­loads to their tar­gets ef­fec­tive­ly, and Lee said Bi­cy­cle has done this on its own to cre­ate can­cer drugs de­signed to bet­ter re­tain such car­go with­in sol­id tu­mors.
The biotech's strat­e­gy thus far has been to fo­cus in­ter­nal re­sources in­to on­col­o­gy and part­ner with oth­er com­pa­nies who are in­ter­est­ed in us­ing them in oth­er fields, Lee said. Tues­day's oligonu­cleotide deal is em­blem­at­ic of that strat­e­gy, he added, as Bi­cy­cle re­tains full rights to the plat­form.
"They've tak­en on most of the risk," Lee said of Io­n­is. "But it's still re­al­ly ex­cit­ing in terms of what they plan to do with the tech­nol­o­gy and what they can de­rive from these agents with oligonu­cleotide de­liv­ery … in do­ing so we can har­ness the po­ten­tial of the tech­nol­o­gy."
Bi­cy­cle had been work­ing on adapt­ing the plat­form for trans­fer­rin re­cep­tor 1 since 2019 in a part­ner­ship with the De­men­tia Dis­cov­ery Fund, and with the new deal, Io­n­is can build on that foun­da­tion. It's not the first col­lab­o­ra­tion Bi­cy­cle has en­tered to ex­pand the plat­form be­yond on­col­o­gy. Back in 2016, it teamed up with As­traZeneca in a pact worth about $1 bil­lion and has since signed on to part­ner­ships with Roche and the UK gov­ern­ment.
For Io­n­is, the deal marks part of an ef­fort to re­bound from two high-pro­file miss­es ear­li­er this year, af­ter a Hunt­ing­ton's can­di­date failed in March and af­ter the com­pa­ny scrapped its ear­ly-stage cys­tic fi­bro­sis pro­gram in May. And in 2020, Io­n­is re­ab­sorbed the biotech Akcea af­ter spin­ning it out three years ear­li­er, and soon put 70% of its work­force on the chop­ping block.