Stung by pa­tient deaths, a small Juno study points to a Goldilocks for­mu­la for CAR-T
For Juno, the hunt to find just the right mix­ture of T cells along with an ef­fec­tive reg­i­men to prep pa­tients for their CAR-T ther­a­py has had a lethal his­to­ry, tan­gling up de­vel­op­ment time­lines in a way that has ced­ed the lead in the field to ri­val Kite.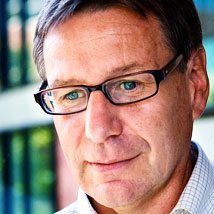 Stan­ley Rid­dell
But in a new, small study in­volv­ing one of their most ad­vanced CAR-Ts, an in­ves­tiga­tive team feels that they came up with just the right recipe. And that could have big im­pli­ca­tions for an­oth­er CAR-T pro­gram in which Juno holds high hopes for a come­back.
The drug in­volved in the study is called JCAR014, and the in­ves­ti­ga­tors say that they came up with a one-on-one mix of CD4+ helper cells with CD8+ killer cells that showed a re­mark­able abil­i­ty to wipe out can­cer cells that ex­press CD19, which has been the big ini­tial tar­get for all the play­ers in the van­guard of CAR-T work.
Sig­nif­i­cant­ly, the in­ves­ti­ga­tors al­so con­clud­ed that adding flu­dara­bine to cy­clophos­phamide (Cy/Flu) in a cock­tail to prep pa­tients cre­ates the right en­vi­ron­ment for the T cells to grow in the body. Half of the 18 pa­tients with non-Hodgkin lym­phoma who got the Cy/Flu com­bo had a com­plete re­sponse to the ther­a­py, com­pared to on­ly 8% of the group who re­ceived on­ly cy­clophos­phamide.
The team point­ed out that these re­sults could in­di­cate sim­i­lar out­comes for JCAR017, which is now in ear­ly stud­ies. Juno has tapped JCAR017 as a po­ten­tial "best-in-class" treat­ment for blood can­cers.
The mes­sage helped buoy the com­pa­ny's stock to­day, send­ing shares up about 3%.
"With the de­fined com­po­si­tion treat­ment, we are able to get more re­pro­ducible da­ta about the ef­fects of the cells — both the ben­e­fi­cial im­pact against the can­cer and any side ef­fects to the pa­tient," said Fred Hutch clin­i­cal re­searcher Stan Rid­dell, one of the se­nior au­thors of the pa­per, along with Dr. David Mal­oney. "We are then able to ad­just the dose to im­prove what we call the ther­a­peu­tic in­dex — im­pact against the tu­mor, with low­er tox­i­c­i­ty to the pa­tient."
The ad­di­tion of flu­dara­bine to Juno's lead CAR-T, JCAR015, was fin­gered for killing four pa­tients, a set­back for the biotech which trig­gered a brief but dam­ag­ing clin­i­cal hold by the FDA. The hold last­ed on­ly days, end­ing with the FDA sign­ing off on the biotech's de­ci­sion to drop flu­dara­bine. But the hold end­ed up forc­ing Juno to de­lay its ex­pect­ed move to file for their first ap­proval back to 2018. Kite, mean­while, which is us­ing its own mix of T cells and Cy/Flu, has said it ex­pects to take the first batch of da­ta from its lead­ing study to the FDA af­ter an ini­tial re­view that comes in just a mat­ter of weeks.
This new study from Juno al­so rais­es ques­tions about its lead drug, JCAR015. If pa­tient out­comes are sig­nif­i­cant­ly low­ered by the ab­sence of flu­dara­bine, Juno's first at­tempt at a com­mer­cial en­try against the com­pe­ti­tion could be se­vere­ly af­fect­ed.
CAR-Ts be­came a hot field a cou­ple of years ago, at­tract­ing hun­dreds of mil­lions in new in­vest­ments as the front run­ners raced to ad­vance new reme­dies for can­cer by adding a chimeric anti­gen re­cep­tor to a pa­tient's T cells and then in­fus­ing them back in­to the pa­tient. But with Juno's de­rail­ment and a re­cent de­ci­sion by No­var­tis to dis­solve its cell and gene ther­a­py unit and re­ab­sorb it in­to their big on­col­o­gy di­vi­sion, all eyes are on Kite now to see if it can claim the first ap­proval and mar­ket en­try.
The stakes are high.