Sun Phar­ma takes aim at a crowd­ed mar­ket with an­oth­er IL-23 pso­ri­a­sis drug from Mer­ck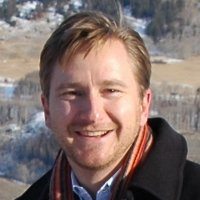 Jes­per Jensen, Sun Phar­ma­ceu­ti­cals
In the last minute, late-stage race to the mar­ket with a new round of pso­ri­a­sis drugs, In­dia's Sun Phar­ma­ceu­ti­cals is mak­ing its own bid with a new drug called tildrak­izum­ab. In-li­censed from Mer­ck, which agreed to han­dle the late-stage work for Sun for the for­mer MK-3222, it's an­oth­er IL-23 drug, like J&J's guselkum­ab.
But it didn't per­form as well as the J&J drug in late-stage de­vel­op­ment.
Over the week­end, Sun tout­ed a late break­er at EADV which demon­strat­ed that their drug hit the pri­ma­ry end­point in the study, adding im­proved 28-week scores that demon­strat­ed it was ef­fec­tive in a ma­jor­i­ty of pa­tients.
The trou­ble, though, is that their drug was clear­ly over­shad­owed by guselkum­ab, an­oth­er IL-23 drug that's now an­gling to hit the mar­ket to com­pete against two oth­er re­cent ar­rivals: No­var­tis's Cosen­tyx and Eli Lil­ly's Taltz (ix­ek­izum­ab). Both of those drugs are IL-17 ther­a­pies, a group which Valeant may well soon join af­ter its ap­pli­ca­tion for bro­dalum­ab — in-li­censed from As­traZeneca — goes through.
First, the da­ta.
An av­er­age of 64% and 78% of pa­tients re­ceiv­ing two in­jec­tions of a 200 mg dose achieved PASI 75 score af­ter 12 and 28 weeks. The da­ta fur­ther showed that a high­er num­ber of pa­tients on tildrak­izum­ab achieved PASI 90 and 100 com­pared to place­bo and En­brel (etan­er­cept). For tildrak­izum­ab, 54% and 59% of pa­tients (at 100 mg and 200 mg) achieved PASI 90 at week 28, sig­nif­i­cant­ly bet­ter than En­brel's 31%.
But there­in lies the rub.
At week 16, the guselkum­ab pa­tients achieved a 73.3% PASI 90 rate. At week 24, the pro­por­tion of pa­tients who achieved a PASI 90 re­sponse was sig­nif­i­cant­ly high­er in the guselkum­ab group com­pared with the Hu­mi­ra group (80.2% vs. 53%, re­spec­tive­ly).
Guselkum­ab not on­ly hand­i­ly beat out Sun's drug, the Sun ther­a­py al­so scored un­com­fort­ably close to the old main­stay Hu­mi­ra, which is — some­time in the next few years — go­ing to go gener­ic.
"I think it's very hard to com­pare be­tween stud­ies," says Jes­per Jensen, Sun's ex­ec­u­tive vice pres­i­dent for bi­o­log­ics and der­ma­tol­ogy, who be­lieves that tildrak­izum­ab is well set up for its com­ing re­view by the FDA and like­ly ar­rival on the mar­ket.
Both drugs have helped demon­strate that IL-23 is a good tar­get for pso­ri­a­sis, he adds. In ad­di­tion: "We're still see­ing many pa­tients not get­ting to goal."
The two drugs were al­so dosed dif­fer­ent­ly, says Jensen, which could al­so ex­plain the dif­fer­ence in the out­comes.