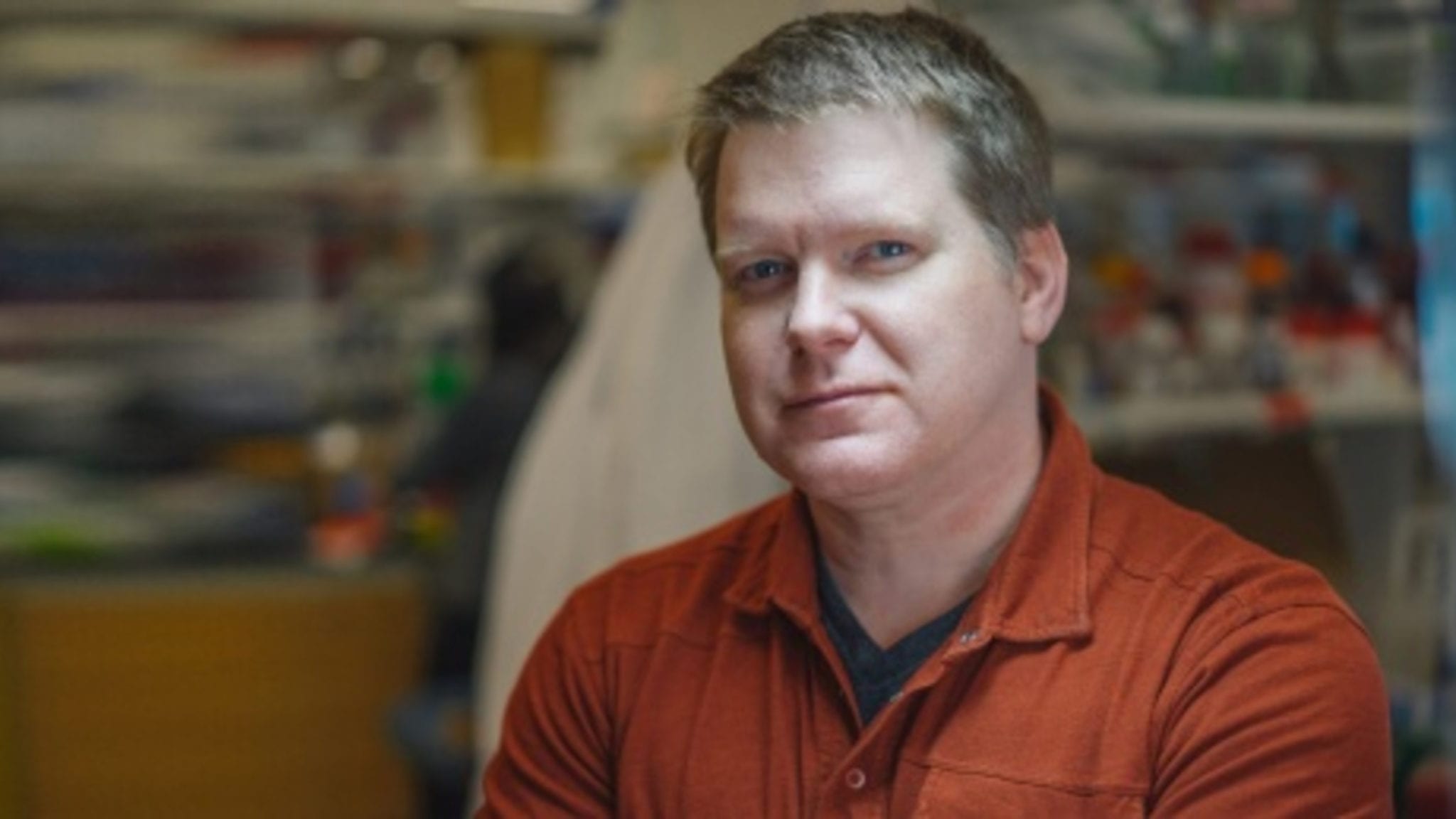 Su­per­charg­ing CAR-T with can­cer vac­cine, MIT team spot­lights some new tech un­der­pin­ning Dar­rell Irvine's start­up
Many of the ef­forts to im­prove on the first gen­er­a­tion of CAR-T ther­a­pies such that they can reach sol­id tu­mors had fo­cused on tweaks in­her­ent to the can­cer-killing agent — specif­i­cal­ly, uti­liz­ing more po­tent T cells as their base, from stem mem­o­ry T cells to vi­ral­ly as­so­ci­at­ed T cells to mar­row in­fil­trat­ing lym­pho­cytes. But what if just am­pli­fy­ing CAR-T cells can do the job? Dar­rell Irvine and his team at MIT have some in­trigu­ing mouse da­ta for one such tech.
Leyuan Ma Irvine Lab
Writ­ing in Sci­ence, Irvine — an in­ves­ti­ga­tor at the Koch In­sti­tute for In­te­gra­tive Can­cer Re­search — and his post­doc Leyuan Ma de­scribes "am­phiphile CAR-T lig­ands (amph-lig­ands) that, up­on in­jec­tion, traf­ficked to lymph nodes and dec­o­rat­ed the sur­faces of anti­gen-pre­sent­ing cells, there­by prim­ing CAR-Ts in the na­tive lymph node mi­croen­vi­ron­ment." Among mice giv­en the boost­er shot af­ter CAR-T in­fu­sion, 60% ex­pe­ri­enced a com­plete re­sponse for a va­ri­ety of tu­mors in­clud­ing glioblas­toma, breast and melanoma. In con­trast, bare­ly any­thing hap­pened to those giv­en just the cell ther­a­py.
It rep­re­sents a twist to the once-hot — but elu­sive — can­cer vac­cine ap­proach, whose premise is to in­duce an im­mune at­tack on tu­mor cells. It al­so promis­es to solve the dura­bil­i­ty prob­lem of CAR-T that many re­searchers have high­light­ed.
"This is a strat­e­gy that can be as­signed to any CAR-T cell and po­ten­tial­ly en­hance its func­tion," he tells me, ren­der­ing it ex­po­nen­tial­ly more po­tent. "So what­ev­er oth­er strat­e­gy they might be tak­ing en­gi­neer­ing bet­ter CARs, build­ing in oth­er ge­net­ic pay­loads in­to the T cells, this would be a way to make those cells more func­tion­al in vi­vo."
By send­ing a vac­cine di­rect­ly to the lymph nodes to stim­u­late CAR-T cells, he ex­plains, they hit two birds with one stone: Pre­vent­ing vac­cines from get­ting de­grad­ed and CAR-T cells from re­leas­ing tox­ic cy­tokines — both of which hap­pen in blood­streams. And it com­bines the promis­es of both ther­a­pies.
"If we take the an­i­mals that ap­pear to be cured and we rechal­lenge them with tu­mor cells, they will re­ject all of them," Irvine said in an in­ter­view with MIT News. "That is an­oth­er ex­cit­ing as­pect of this strat­e­gy. You need to have T cells at­tack­ing many dif­fer­ent anti­gens to suc­ceed, be­cause if you have a CAR-T cell that sees on­ly one anti­gen, then the tu­mor on­ly has to mu­tate that one anti­gen to es­cape im­mune at­tack. If the ther­a­py in­duces new T-cell prim­ing, this kind of es­cape mech­a­nism be­comes much more dif­fi­cult."
To de­liv­er the amph-lig­ands, the sci­en­tists tagged on a lipid tail that binds to al­bu­min in the blood­stream and fol­lows it to the lymph nodes. Once there, the anti­gen in­side the vac­cine — ei­ther the same one the CAR-T is orig­i­nal­ly en­gi­neered to rec­og­nize or an­oth­er, they test­ed both — su­per­charges T cells and spurs their pro­lif­er­a­tion.
Irvine is hope­ful about con­duct­ing first-in-hu­man tri­als with­in one to two years through Eli­cio Ther­a­peu­tics, the sec­ond biotech he co-found­ed. In ad­di­tion to go­ing af­ter sol­id tu­mor in­di­ca­tions, he al­so sees ap­pli­ca­tion of his am­pli­fied CAR-T in the more tra­di­tion­al CD19 and BC­MA set­tings, as well as de­ploy­ing the vac­cine can­di­date alone for KRAS-mu­tant can­cers.
Eli­cio launched ear­li­er this year with $30 mil­lion in fund­ing, Robert Con­nel­ly (old-timers may re­mem­ber him as found­ing CEO of Do­man­tis) as chief and Gami­da Cells' Ju­lian Adams as ex­ec­u­tive chair­man. The com­pa­ny is in talks with part­ners that might bring their own CAR-T to the ta­ble.
"Part of the beau­ty of this is," he adds, "in the grand scheme of things, it will add noth­ing to the cost of CAR-T cell ther­a­py be­cause [it's] es­sen­tial­ly a de­fined mol­e­c­u­lar en­ti­ty that can be made at scale pret­ty sim­ply."
The re­search pub­lished to­day was par­tial­ly fund­ed by J&J — along­side the NIH, the Mar­ble Cen­ter for Can­cer Nanomed­i­cine and the Na­tion­al In­sti­tute of Gen­er­al Med­ical Sci­ences. Irvine said the phar­ma gi­ant is not cur­rent­ly an in­vestor, though it has been in touch.