SutroVax lands an­oth­er $100M+ in up­start quest against Pfiz­er's block­buster Pre­vnar 13
For the last half-decade, in a fa­cil­i­ty just south of South San Fran­cis­co, the spin­off of a small Stan­ford spin­out has been qui­et­ly gun­ning for Pfiz­er and the world's most lu­cra­tive vac­cine mar­ket. Now, they say they're ready (al­most).
SutroVax an­nounced a $110 mil­lion Se­ries D fi­nanc­ing that will help take the com­pa­ny and its ri­val to Pfiz­er's block­buster pneu­mo­coc­cal vac­cine Pre­vnar 13 in­to the clin­ic, al­though not un­til 2021. Hav­ing slow­ly amassed a long list of A-list in­vestors since their J&J-backed 2013 launch, the biotech added RA Cap­i­tal Man­age­ment and Janus Hen­der­son In­vestors this round to go along with all their in­sti­tu­tion­al back­ers.
Pre­vnar 13, first ap­proved in 2011, has be­come a $6 bil­lion-per-year vac­cine and tak­en on in­creased rel­e­vance since the start of the pan­dem­ic, po­ten­tial­ly help­ing guard against the pneu­mo­nia Covid-19 can in­duce.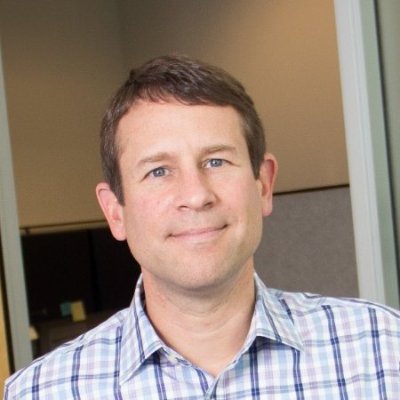 Grant Pick­er­ing
"Giv­en how mas­sive the pneu­mo­coc­cal mar­ket is, it's hard to imag­ine any­thing be­ing as at­trac­tive from a rev­enue per­spec­tive," SutroVax founder and CEO Grant Pick­er­ing told End­points News. "We cer­tain­ly feel like we made the right first choice, but the good news is we think there are some oth­er ap­pli­ca­tions we think will al­so be very im­por­tant."
The tech­nol­o­gy at the base of the com­pa­ny is the plat­form of Mer­ck-part­nered can­cer biotech Sutro Bio­phar­ma, al­though the lat­est fund­ing round means SutroVax has raised more cash — near­ly $300 mil­lion — in 7 years than its par­ent has in 17 years. Sutro had fig­ured out a way to de­sign and man­u­fac­ture pro­teins with­out us­ing liv­ing cells, as bi­ol­o­gists have for decades. They used to build an­ti­body-drug con­ju­gates and re­cent­ly brought mul­ti­ple in­to the clin­ic. They re­al­ized, though, that it could al­so be im­por­tant for build­ing vac­cines, a field whose po­ten­tial had long been lim­it­ed by how pre­cise­ly you could de­sign a pro­tein.
"It pro­vid­ed an op­por­tu­ni­ty to take ad­van­tage of this plat­form that had al­ready been quote-un-quote 'in­dus­tri­al­ized,'" Pick­er­ing said. "They had al­ready scaled it up."
Ear­ly on, they set out on pneu­mo­coc­cal vac­cines. It had three dis­tinct ad­van­tages: The mar­ket was huge; be­cause it in­volved not on­ly build­ing a pro­tein but ty­ing that pro­tein to a sug­ar, it was a poor tar­get for oth­er new vac­cine tech­nolo­gies, such as mR­NA; and re­searchers had long want­ed to add new strains of bac­te­ria to the vac­cine but have been lim­it­ed by con­ven­tion­al ap­proach­es.
Pfiz­er's pneu­mo­coc­cal vac­cine is a con­ju­gate — a blend of pro­phy­lac­tics against dif­fer­ent strains — that guards against 13 of the 30 pneu­mo­coc­cal bac­te­ria strains that cause dis­ease in hu­mans, Pick­er­ing said. But its suc­cess against those strains has opened a win­dow for the oth­er 17 to prop­a­gate and cause in­fec­tion. They now ac­count for the ma­jor­i­ty of cas­es of pneu­mo­nia.
Pfiz­er and oth­er com­pa­nies are ac­tive­ly try­ing to add new strains to the mix. Pick­er­ing, though, said those com­pa­nies have strug­gled be­cause con­ju­gate vac­cines re­ly on a form of diph­the­ria tox­in to ac­ti­vate the im­mune sys­tem. The more bac­te­ria you try to guard against, the more diph­the­ria you need and, para­dox­i­cal­ly, that diph­the­ria be­gins to ba­si­cal­ly com­pete for im­mune cells and pre­vents the body from build­ing an­ti­bod­ies to the bac­te­ria.
"It's rob­bing the mem­o­ry cells from be­ing able to be there for the [bac­te­ria pro­teins]," Pick­er­ing said. "It's called car­ri­er sup­pres­sion."
Pick­er­ing said SutroVax's plat­form en­ables them to de­sign pro­teins in a unique way to avoid this prob­lem. They grow E. Coli and then es­sen­tial­ly suck out the cel­lu­lar ma­chin­ery from them. Sep­a­rat­ed from the bac­te­ria, that ma­chin­ery can then be fed with non-na­tive amino acids and in­duced to build pro­teins an E.Coli nev­er could. SutroVax de­signs these pro­teins in such a way that the vac­cine re­quires less diph­the­ria and in pre­clin­i­cal stud­ies, they said, it guard­ed against 24 strains with­out low­er­ing the over­all im­mune re­sponse.
They'll have a high bar to clear, though. Pfiz­er just hit its mark in a late-stage tri­al of its own suc­ces­sor vac­cine, guard­ing against 19 dif­fer­ent strains out of a goal of 20. Mer­ck is al­so in Phase III on a vac­cine against 15 strains.
Pick­er­ing said their time­lines have yet to be af­fect­ed by Covid-19, al­though they have in­sti­tut­ed shift work in their lab.